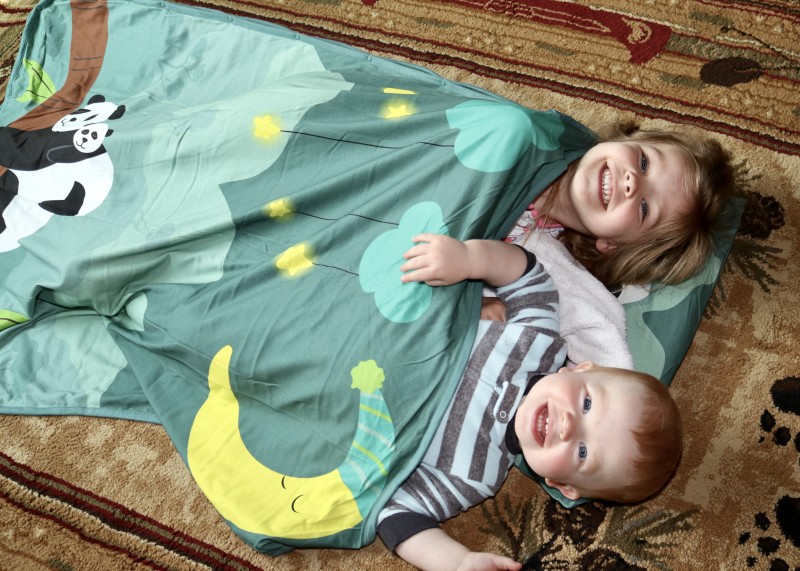 Thank you to GreenAra for sending a 100% cotton nap mat for review in exchange for my honest opinion.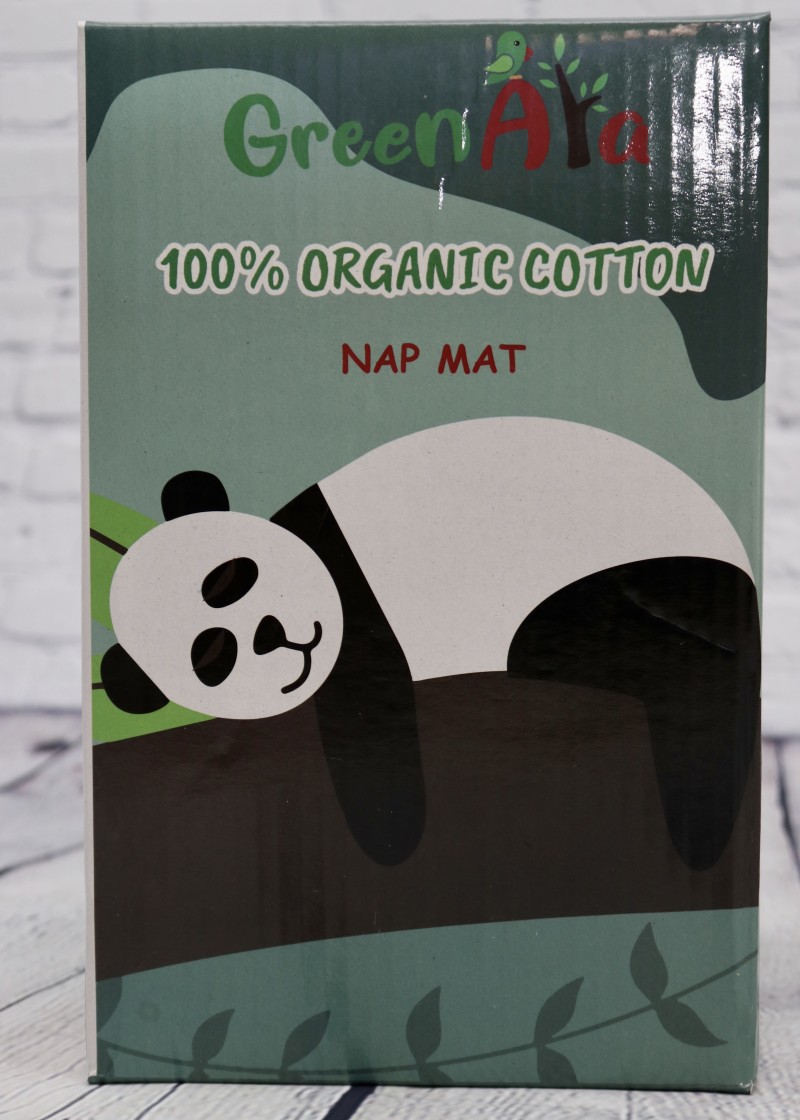 My daughter is very excited to start preschool in the fall. I am hoping that with all the COVID craziness that she actually does get to start preschool at school in the fall, and not via distance learning. In the afternoon she will be offered a rest time at preschool, so I was excited to be able to review this adorable GreenAra 100% Organic Cotton Nap Mat.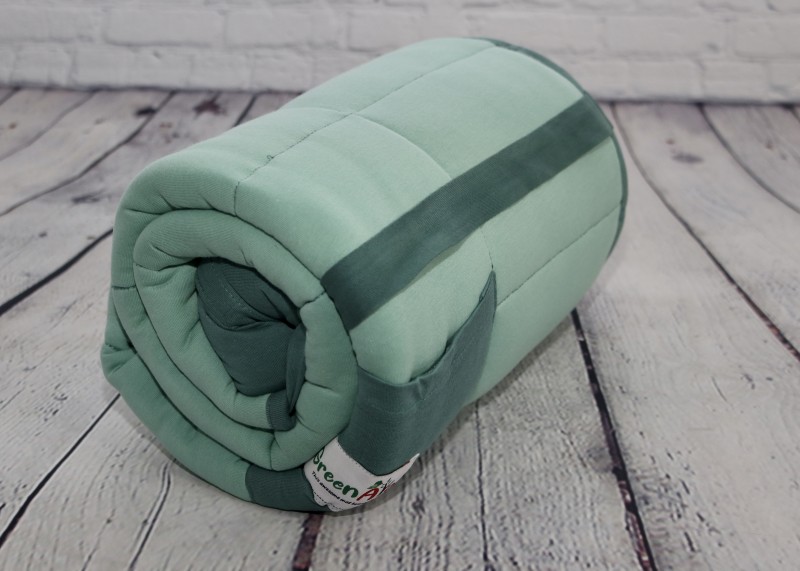 This nap mat is an all in one – it is perfect for rest time at daycare, kindergarten, preschool, or nursery school. It includes a detachable blanket, removable pillow, name tag, carry handle and front pocket for a special soft toy or 'lovie'.
Great for travel. No need to carry several bags, sheets, blankets, and pillows. Use it right on the floor (1.5-inch pad for maximal coziness) or secure it on a standard cot with the built-in elastic straps. Perfect for sleepovers and slumber parties.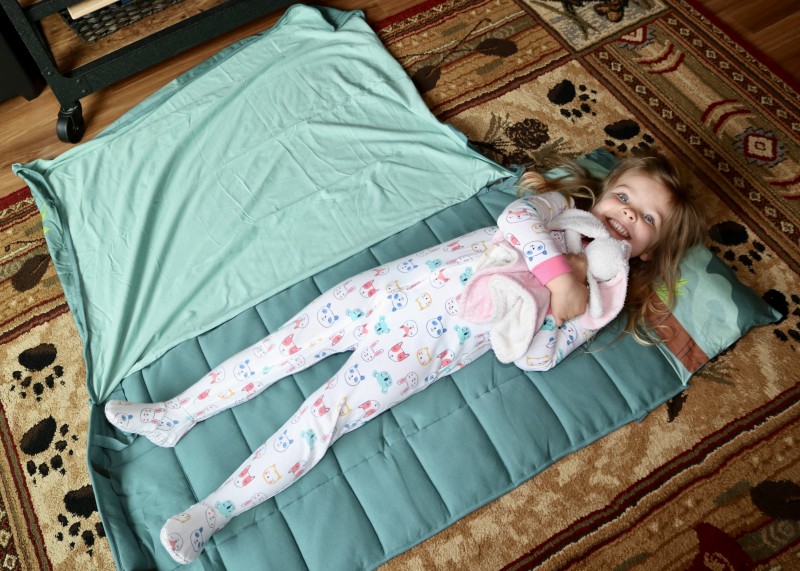 The GreenAra Nap Mats are made from 100% GOTS certified organic cotton which is free from chemicals and flame retardant. Super Soft and warm yet breathable. The natural fabric is also hypoallergenic. As you can see from the photos, my kids love it!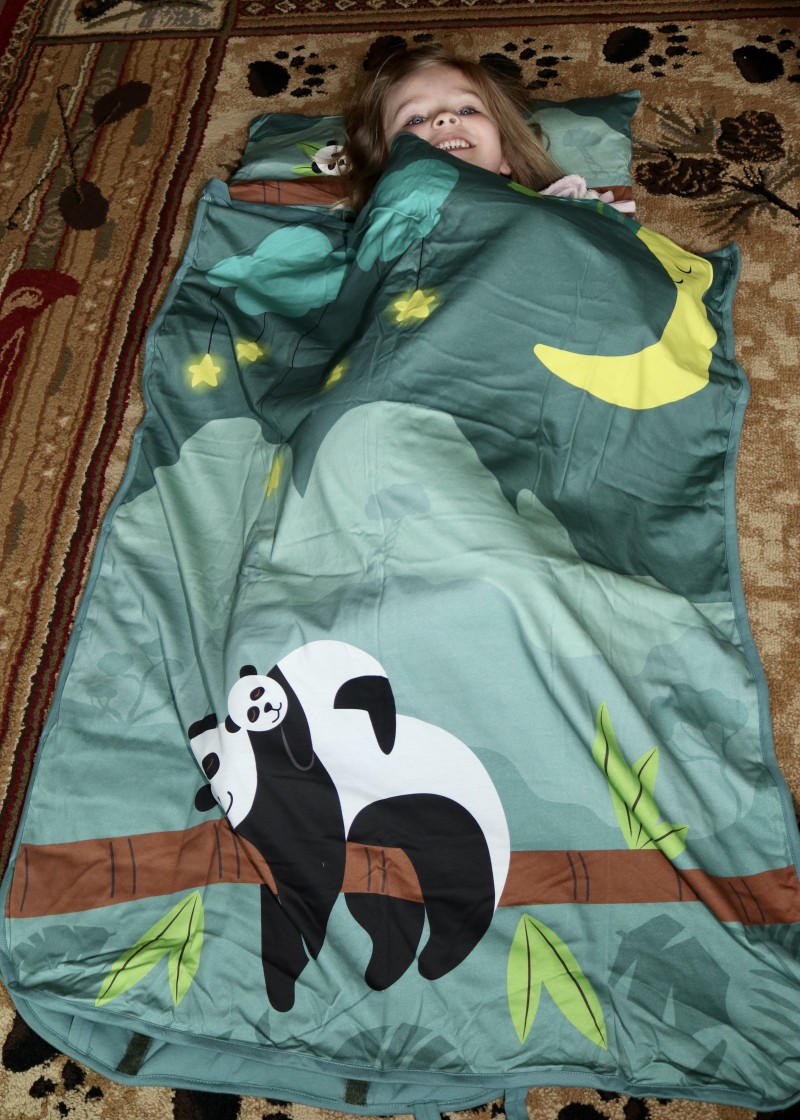 Sewn-in elastic straps fit standard daycare cots. It measures 50 inches long by x 21 inches wide. Care is simple. Just wash in cold water and tumble dry on low. Lightweight and rolls up easily and compactly for kids to carry to and from daycare or school in their backpack.
The only negative I found was that when the nap mat first came out of the box it had a really strong smell to it. I spoke with the company owner (who is super responsive!) and he said he believes it may be the dye that I was smelling. After washing it, there was no more smell, so I am assuming that that was probably the case. I wanted to mention it here so you are aware if you experience the same thing. Overall the kids and I are very pleased with this fun nap mat and our daughter can't wait to bring it camping this summer and to preschool in the fall!
Buy It: Head over to Amazon to purchase.


Hi, my name is Asha. I am 32-years-old and am a nurse by profession. My husband and I have been married for almost 7 years and together we have a sweet five-year-old daughter, a two-year-old son, and a lovable bunny named Caramel. I enjoy spending time with family, taking photographs, scrapbooking, hunting, fishing, cooking and gardening.
This post currently has 9 responses.