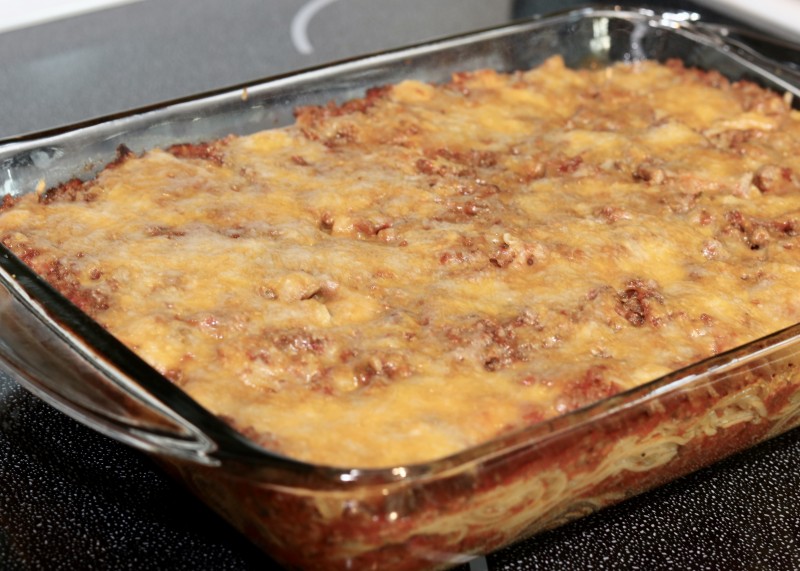 Are you looking for something super simple for supper tonight? Do you like spaghetti? If so, try my delicious twist on classic spaghetti and let me know what you think!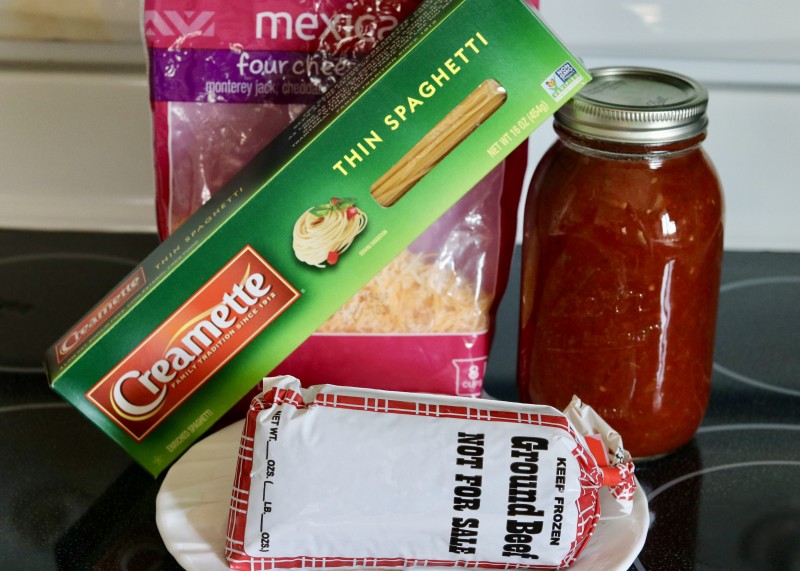 The best part about this recipe is that it takes just four ingredients and they are ingredients you likely already have!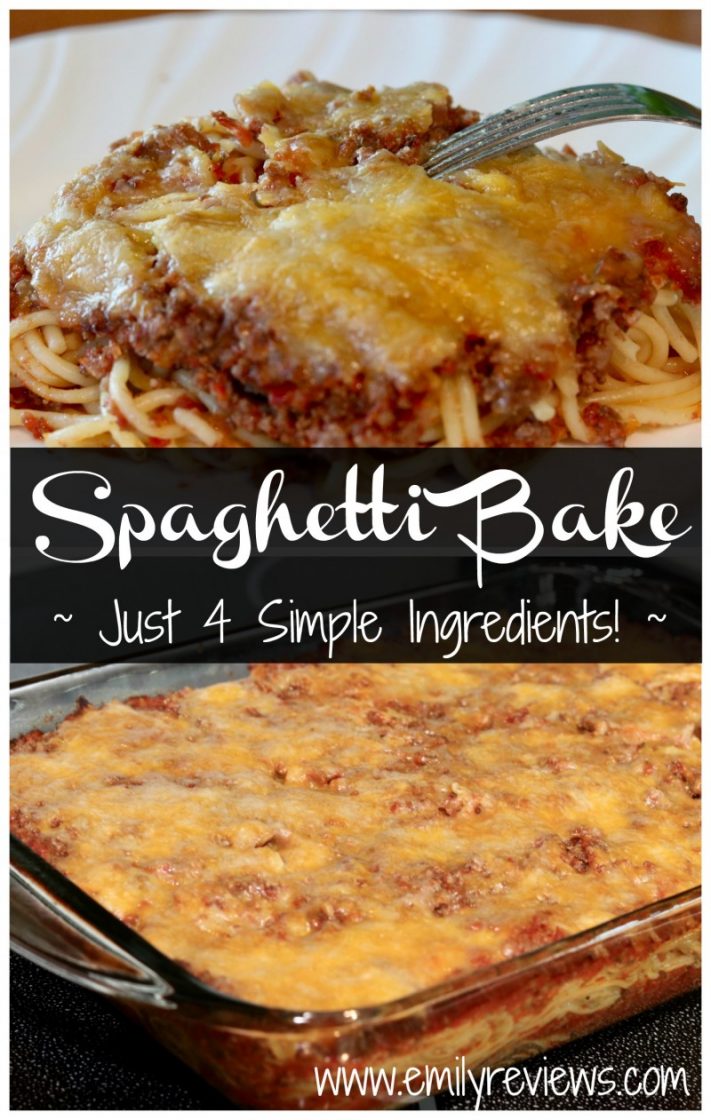 Ingredients:
~ 1 Pound Ground Beef
~ 1 Box Spaghetti Noodles (16oz Box – you could also choose a different kind of noodle if you didn't have spaghetti on hand)
~ 1 Jar of the Pasta Sauce of your choice (I used home-made, but store bought it just fine!)
~ 2 cups of shredded cheese (I used a four cheese mix, but you can use mozzarella or whichever you like best)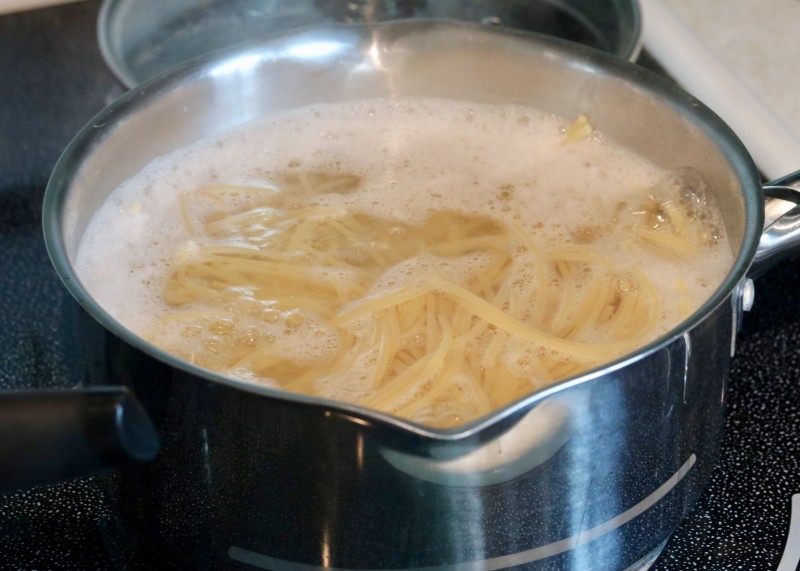 Cook spaghetti noodles.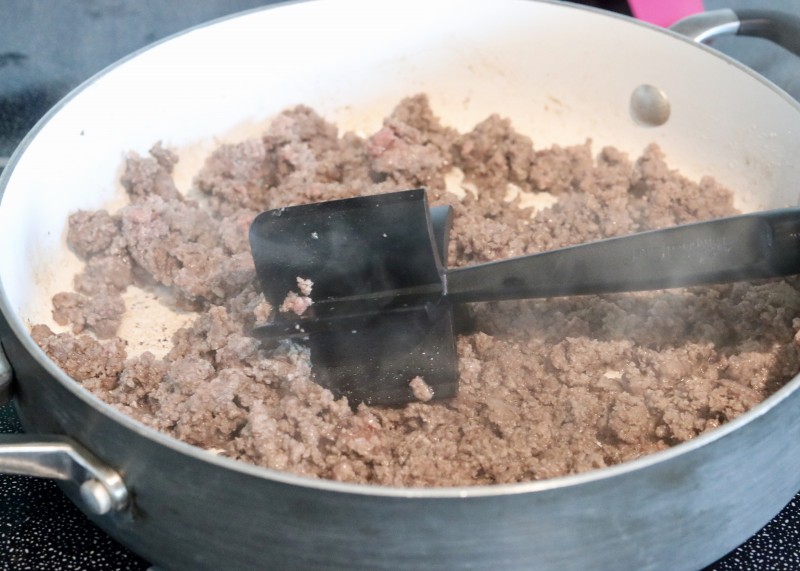 2. While noodles are cooking, brown the ground beef & drain.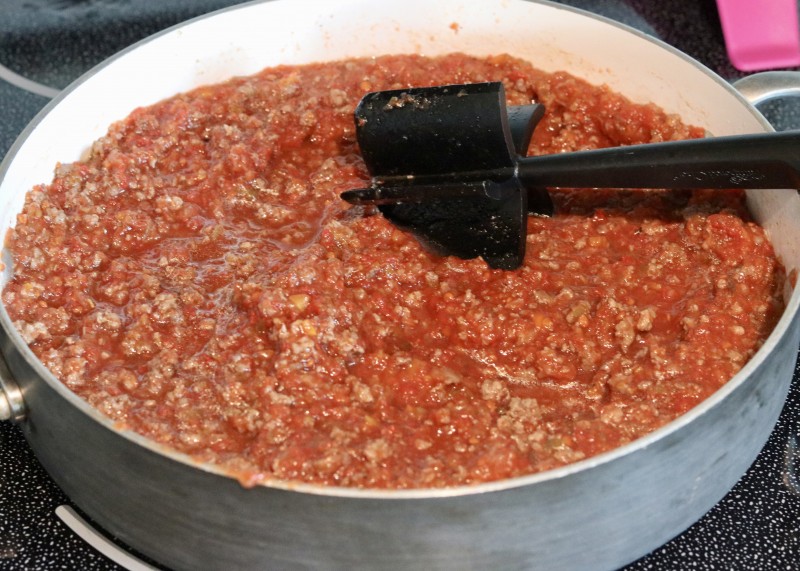 3. Add pasta sauce to drained browned ground beef.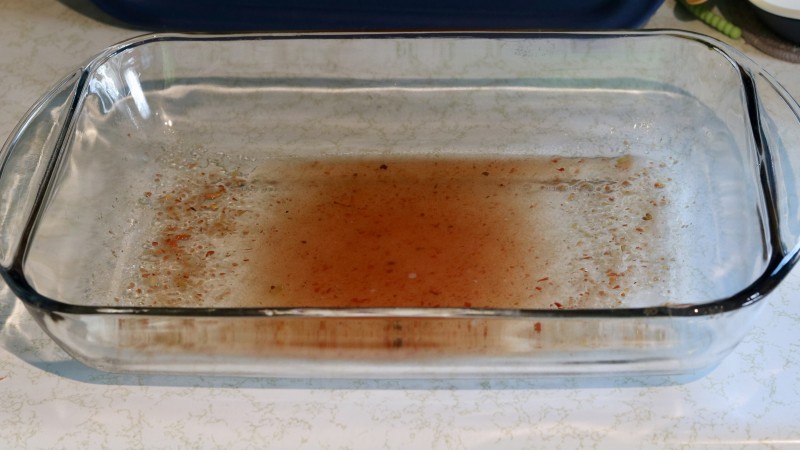 4. Pour 1/2 cup water into the spaghetti sauce jar, put the lid on and shake. Then pour the leftover spaghetti sauce/water into the bottom of your 9×13 pan.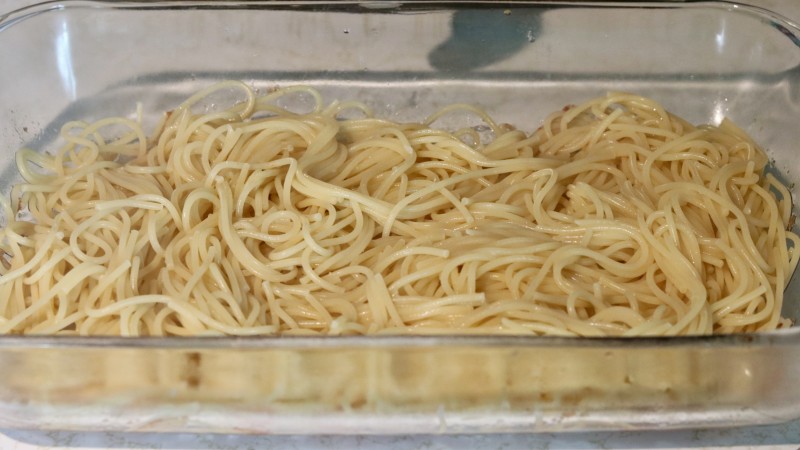 5. Next, layer on half of the cooked spaghetti noodles.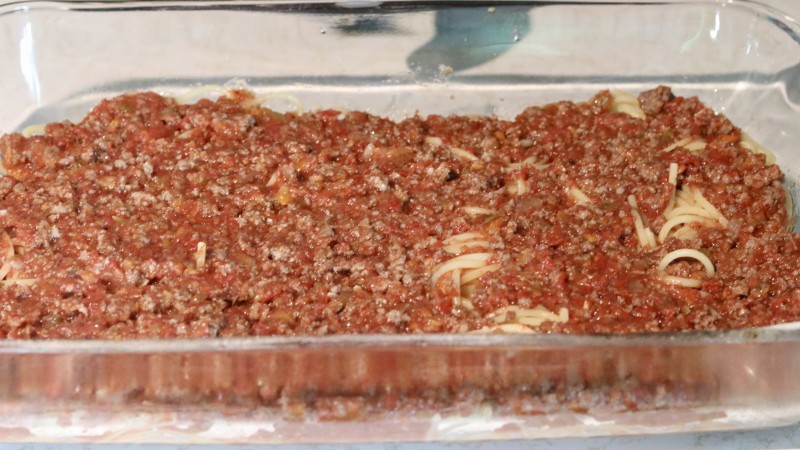 6. Next layer on half of the pasta sauce/browned ground beef mixture.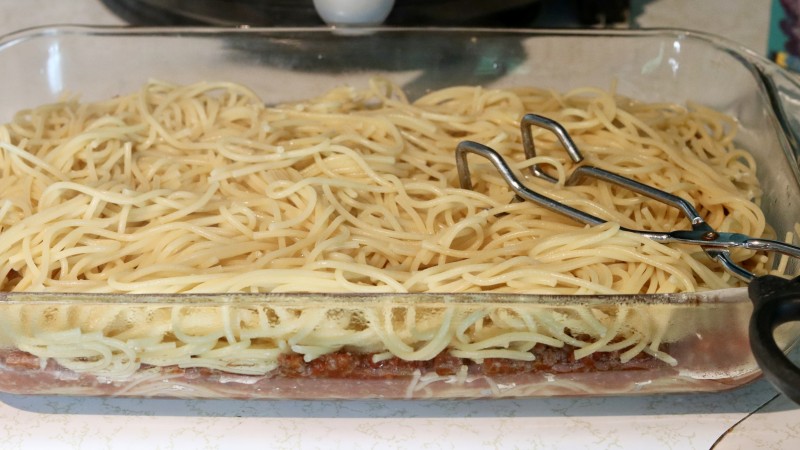 7. Now, the other half of the noodles. I have found that it is easiest to use a tongs to layer on the noodles.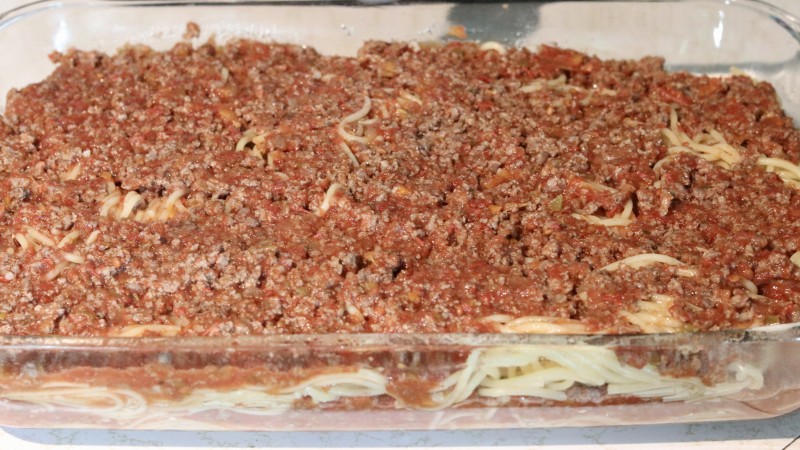 8. Add the rest of the browned ground beef/pasta mixture on top of the noodles.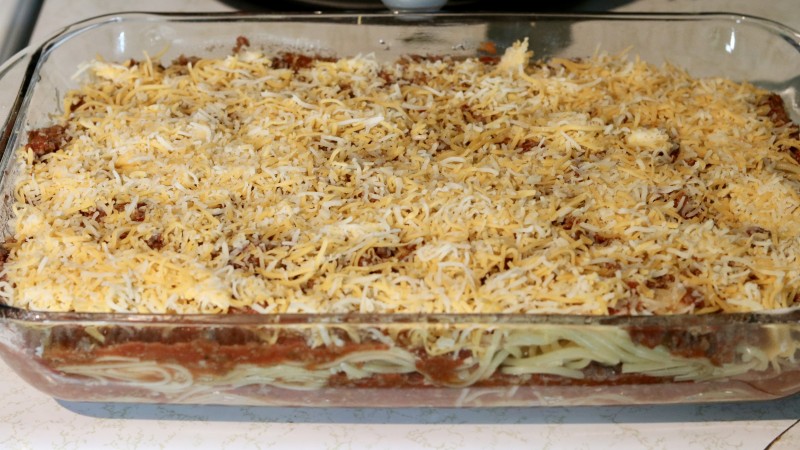 9. Add the cheese on top.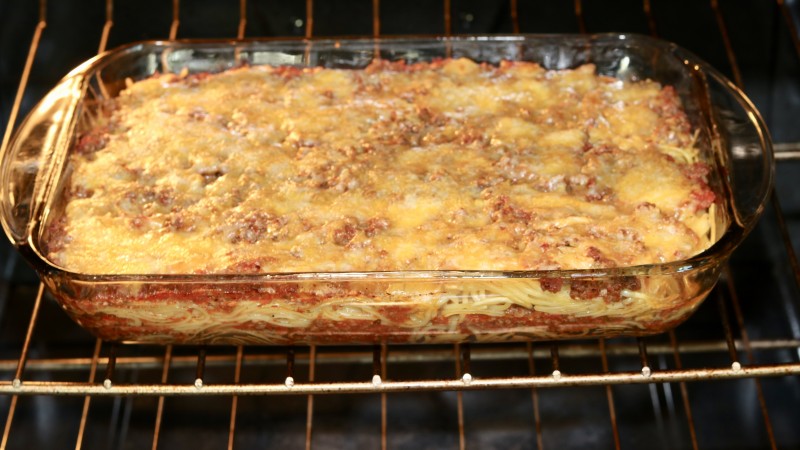 10. Bake at 350 degrees for 30 minutes or until golden.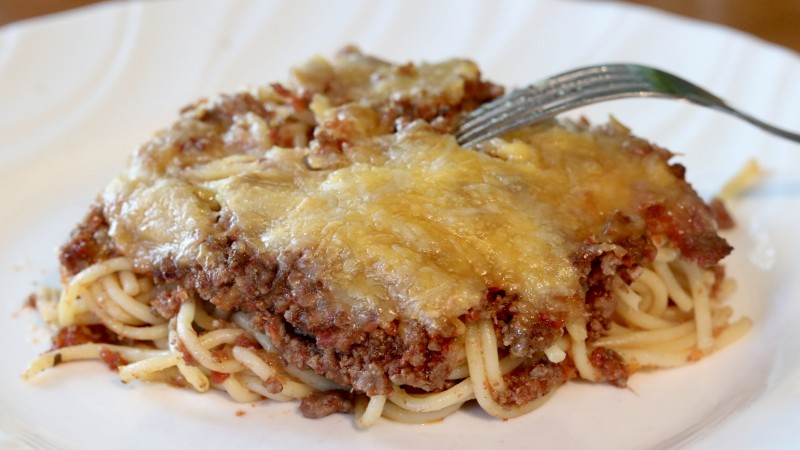 ENJOY! The finished product is yummy – and the leftovers are even better!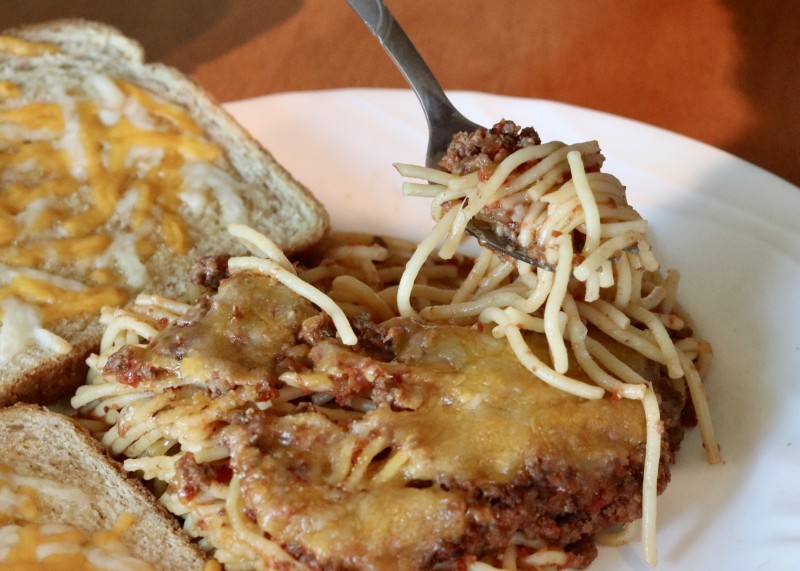 This recipe is a kid-pleaser! My whole family loves it!

Please let me know in the comments if you try this recipe and how you like it!
Feel free to pin this post to your Pinterest board to save it for later!

This post currently has 12 responses.