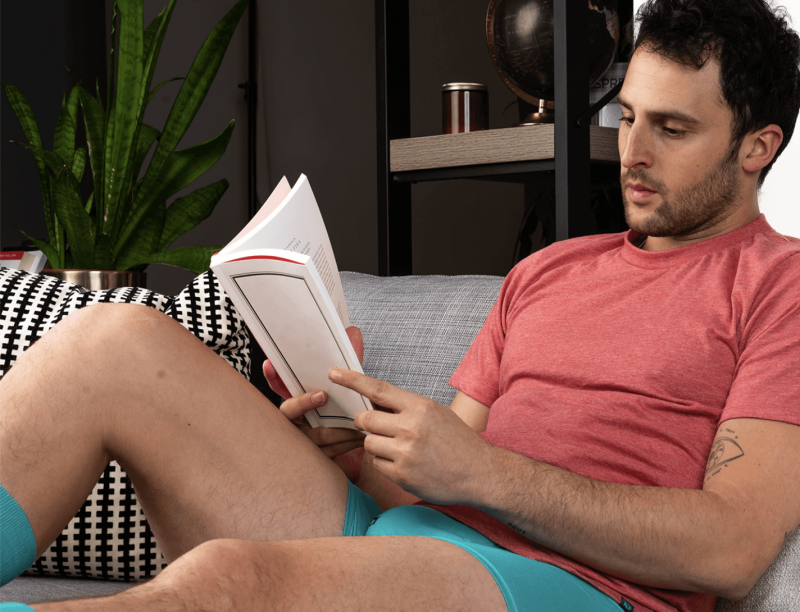 Thank you to Basic MAN for sending product for review in exchange for my honest opinion.
It's late August and it is hot where I live right now! I am not a fan of the heat. Neither is my husband, since as a farmer he is working outside in the heat all day. Something I do love about summer is the beautiful blue sky, and the bright colors of the produce and flowers in my garden. My husband's latest Basic MAN subscription included some fun, summery colors. As with the past few month's subscriptions, these colors are not something that I would have guessed that my husband would have liked, nor would he have picked them for himself, but again this month – he is pleased with them! This month he received an Angel Blue shirt, Neptune Green Boxer Briefs, and Neptune Green and Heather Grey Socks.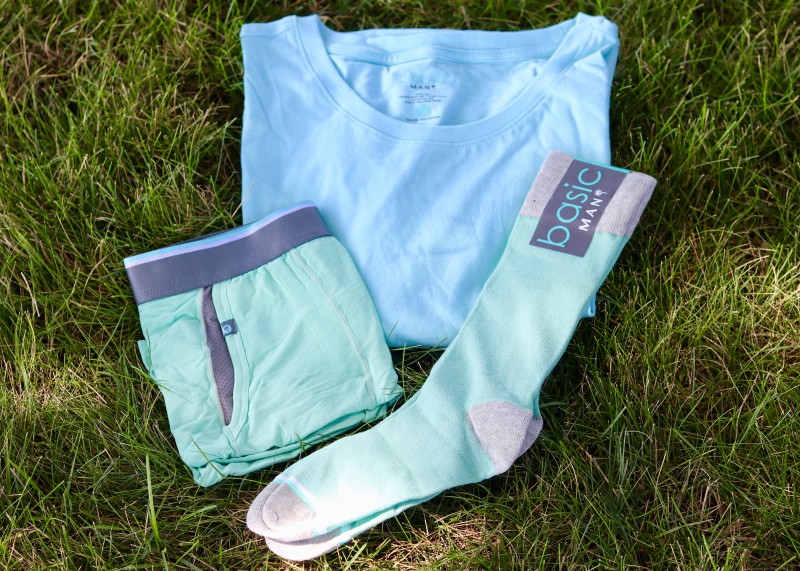 Basic MAN sends a t-shirt, boxer briefs and a pair of socks straight to your doorstep for less than $20 per month. Ordering is super easy. Just enter your t-shirt size and underwear size and then choose a prepaid or monthly plan. The quality of Basic MAN products is very nice. The Basic MAN undies are my husband's favorite. The other day all of them were in the wash (but he still had a few pairs of his other underwear in the drawer) and he asked me, "are any of my good underwear clean?". He meant his Basic MAN boxer briefs. He likes how breathable and comfortable they are.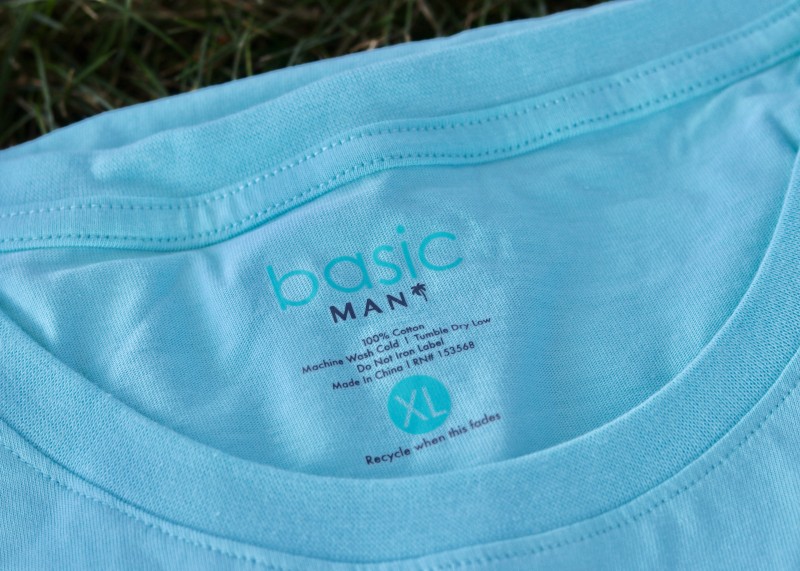 I wanted to share a picture of the tag in the shirt. It's actually tag-less with the writing being super soft and right on the shirt material at the back of the neck. It says "Recycle when this fades", which is a neat feature. When it fades, the t-shirt can be used as a rag for cleaning, or whatever other re-purpose you can think of!
Buy It: Head over to Basic MAN. Use code code EMILY50 to get 50% off your first month!
Connect: Don't forget to like them on Facebook and follow them on Instagram and Twitter for all the latest news and promotions.


Hi, my name is Asha. I am 31-years-old and am a nurse by profession. My husband and I have been married for over five years and together we have a sweet four-year-old daughter, a one-year-old son, and a lovable bunny named Caramel. I enjoy spending time with family, taking photographs, scrapbooking, hunting, fishing, cooking and gardening.
This post currently has no responses.