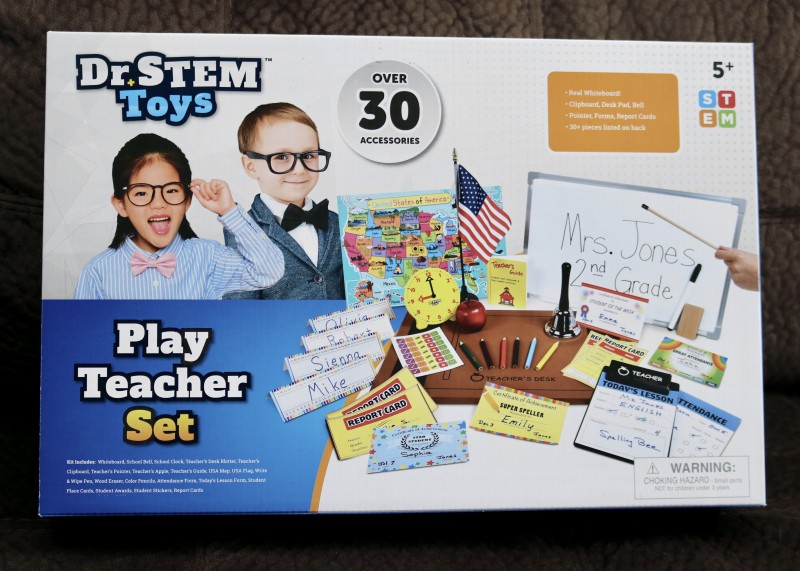 Thank you to Dr. STEM Toys for sending product exchange for Holiday Gift Guide Promotion.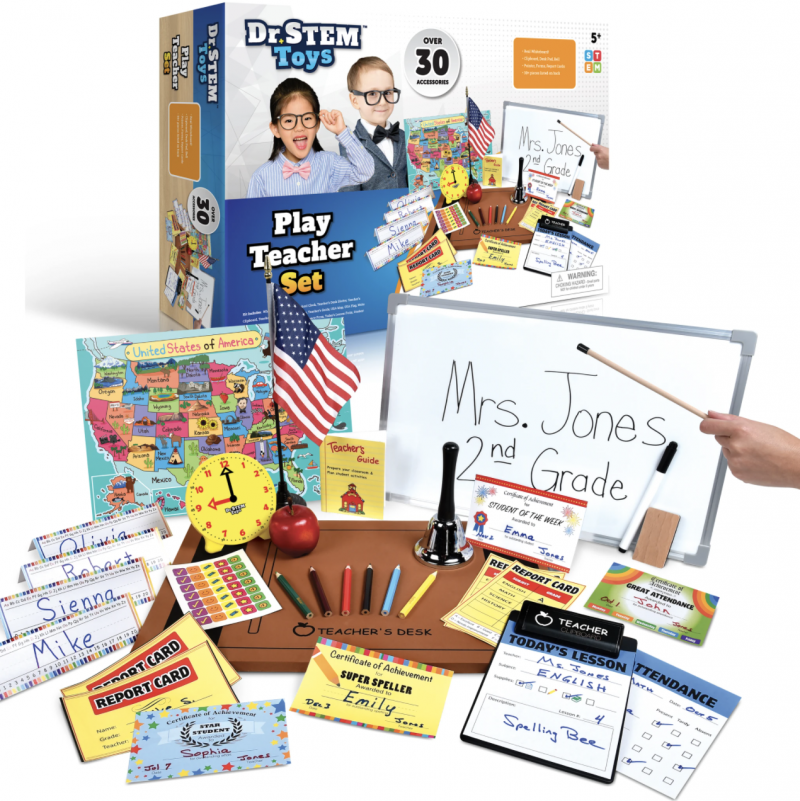 My daughter turns five in less than two weeks. She loves to play pretend. I am so excited to give her the Dr. STEM Toys Play Teacher Role-Play set for her birthday, and the Dr. Stem Toys Cash Register for Christmas this year! Both toys have some fantastic features that make them great gift choices.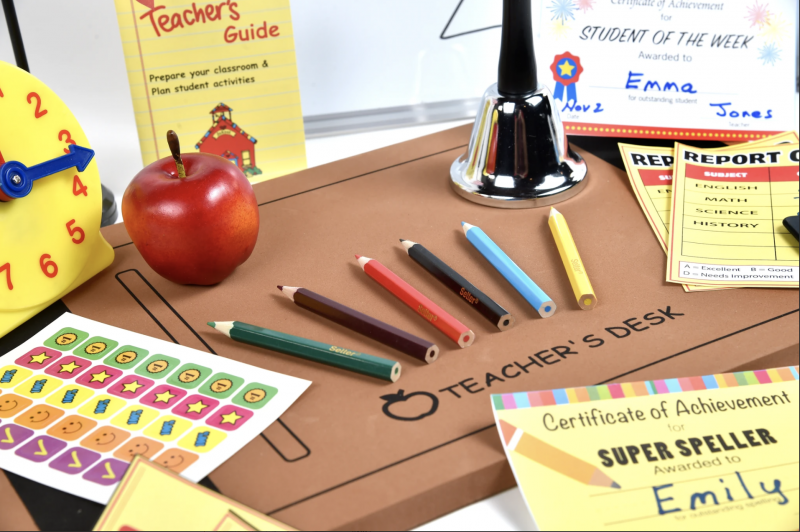 The Play Teacher Role-Play set is very realistic. My little girl will be able to take attendance, write on the board, ring the bell, hand out grade cards, and so much more. The kit includes an easy to clean desk blotter, flag, USA map, bell, pointer, write and wipe board, eraser, attendance list, name card, play clock, certificate of completion and more. Hopefully her little brother is a willing student when she plays teacher!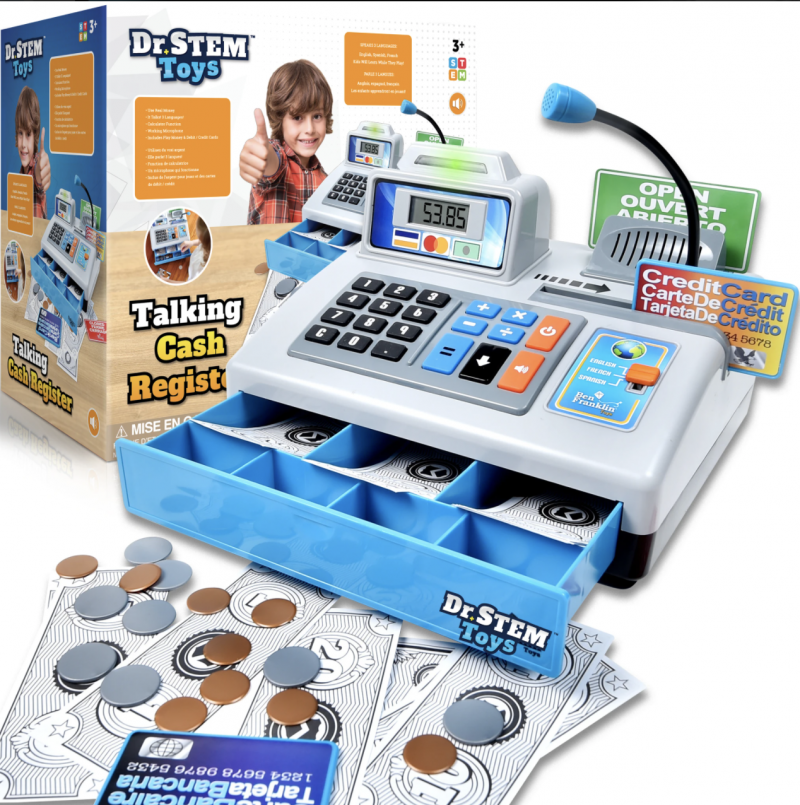 This deluxe cash register from Dr. STEM Toys will have my daughter playing for hours! She can play store, and begin practicing counting money and making change. She will also be able to make announcements on the microphone. This cash register also teaches children three languages including English, French and Spanish. This play set includes a large electronic cash register, play bills and coins, debit card, receipts, and open/closed sign. Big enough to hold life size real money or play money. Batteries are included.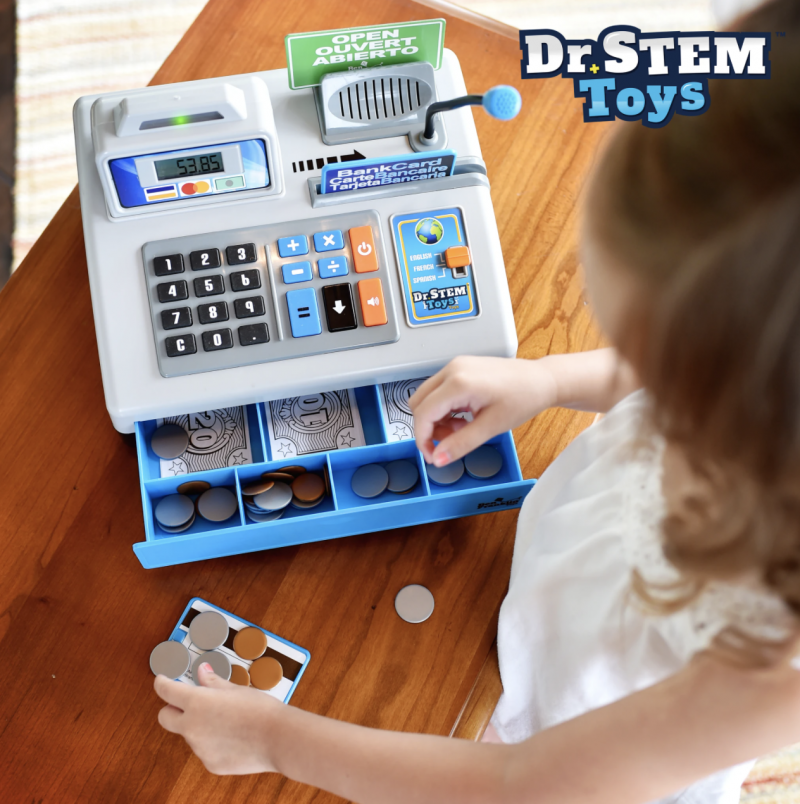 Dr. STEM Toys also has a talking ATM machine, talking microscope with prepared slides, and talking globe with interactive stylus pen. All toys that help kids learn as they play, and would make great holiday gifts.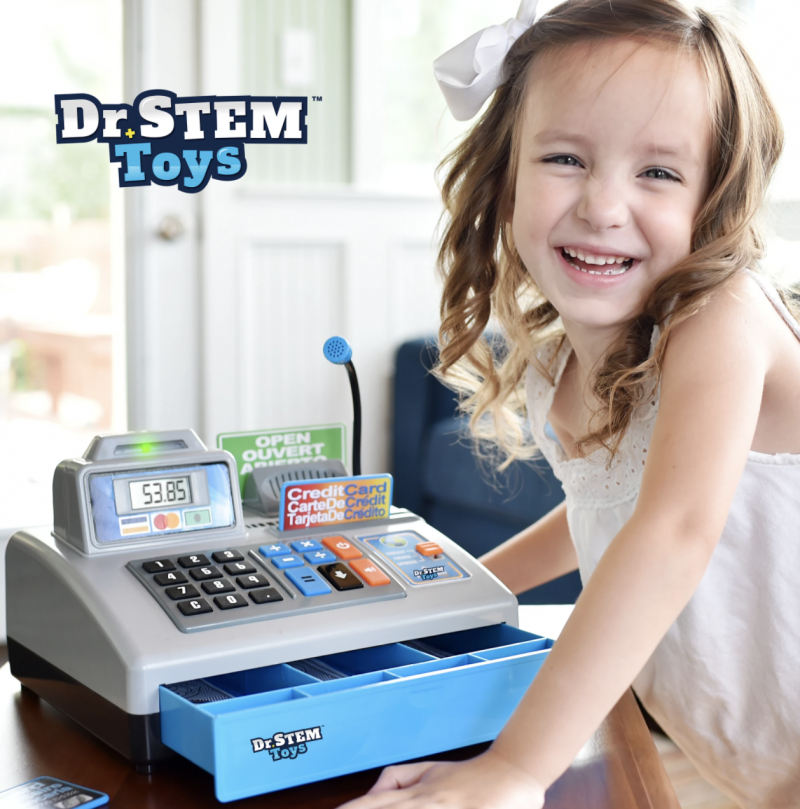 Buy It: Head over THiN AiR Brands to see for yourself the great selection of Dr. STEM Toys they offer.
Connect: Don't forget to like THiN AiR Brands on Facebook and follow them on Instagram for all the latest news and promotions.


Hi, my name is Asha. I am 31-years-old and am a nurse by profession. My husband and I have been married for over five years and together we have a sweet four-year-old daughter, a one-year-old son, and a lovable bunny named Caramel. I enjoy spending time with family, taking photographs, scrapbooking, hunting, fishing, cooking and gardening.
This post currently has 3 responses.