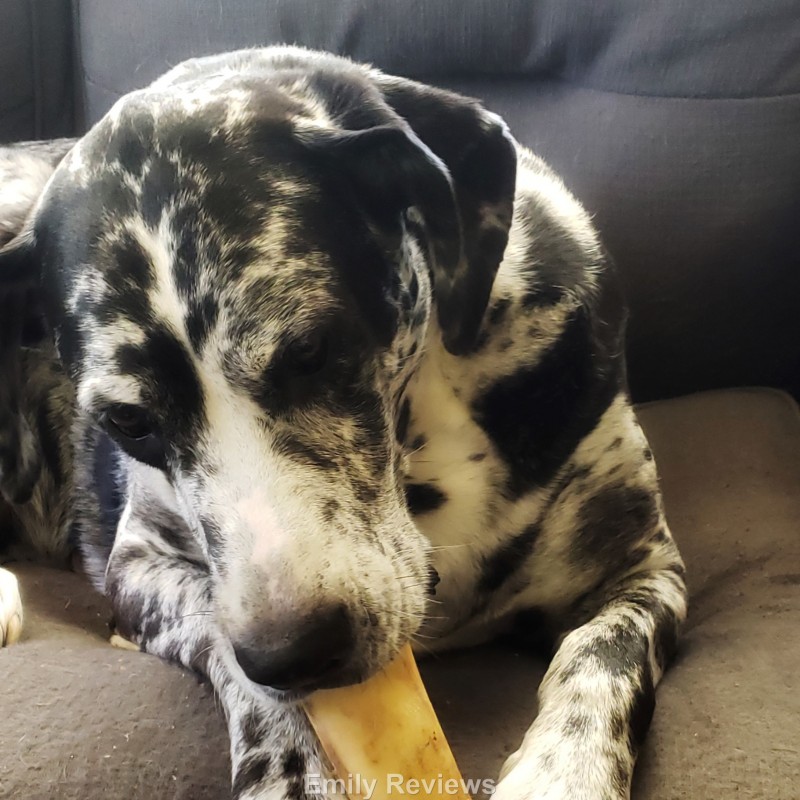 Thank you to Pawstruck for providing me with products to facilitate my blog review. All opinions are 100% my own.
Pawstruck is the place to go for healthy and all-natural dog treats. Like many companies, Pawstruck was born out of necessity. Kyle was looking for healthy and all-natural dog treats for his pal Tyson. As he walked up and down the isles at the pet store, he noticed that many of the treats contained ingredients that read like a science book. Yuck! He decided to start his own business specializing in healthy and safe dog products.
Kenya, our great dane/mastiff, and Kassi our pit mix received a box of Pawstruck chews to try. Their box included antlers, bully sticks, bones, and beef jerky.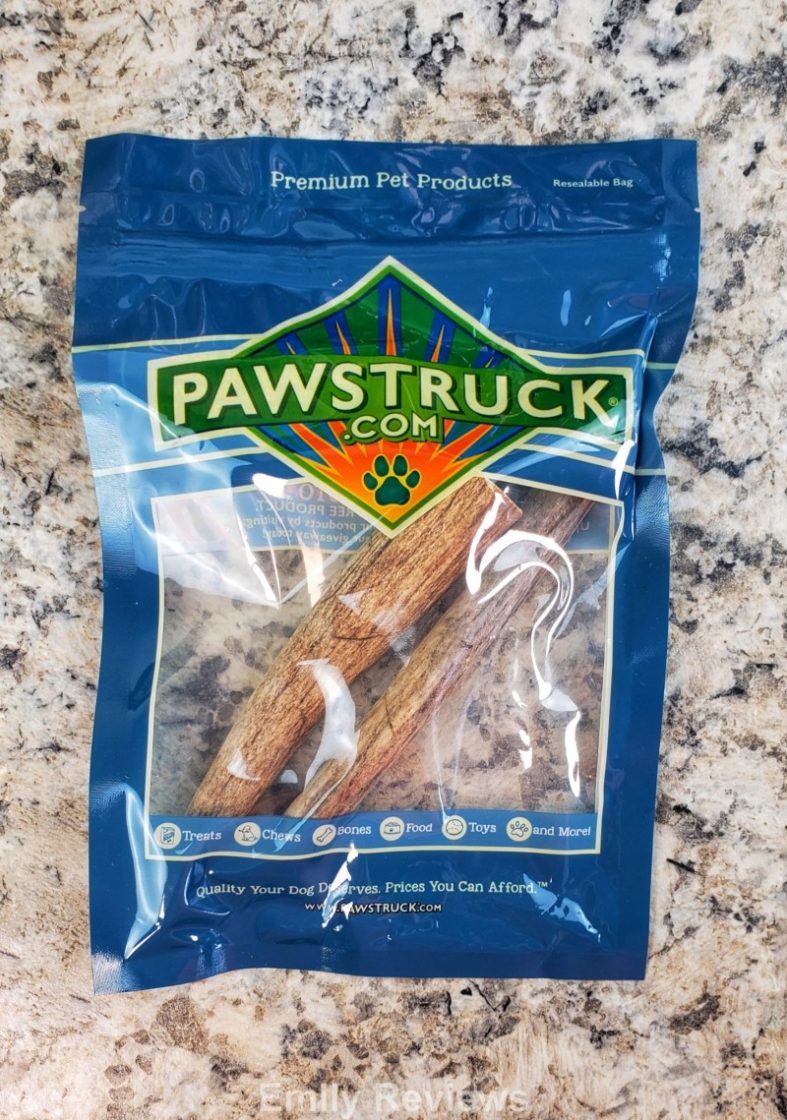 Pawstruck's Antlers are shed naturally by wild free-roaming elk, deer, and moose. Once found, they are cleaned and heat-treated to ensure safety to your pet. Antlers are perfect for aggressive-chewers. In addition to entertaining, they also help clean your dog's teeth of harmful plaque and tartar. Pawstruck offers Antlers in both solid and split as well as in multiple sizes. Our dogs are aggressive chewers so we selected large and jumbo-sized antlers.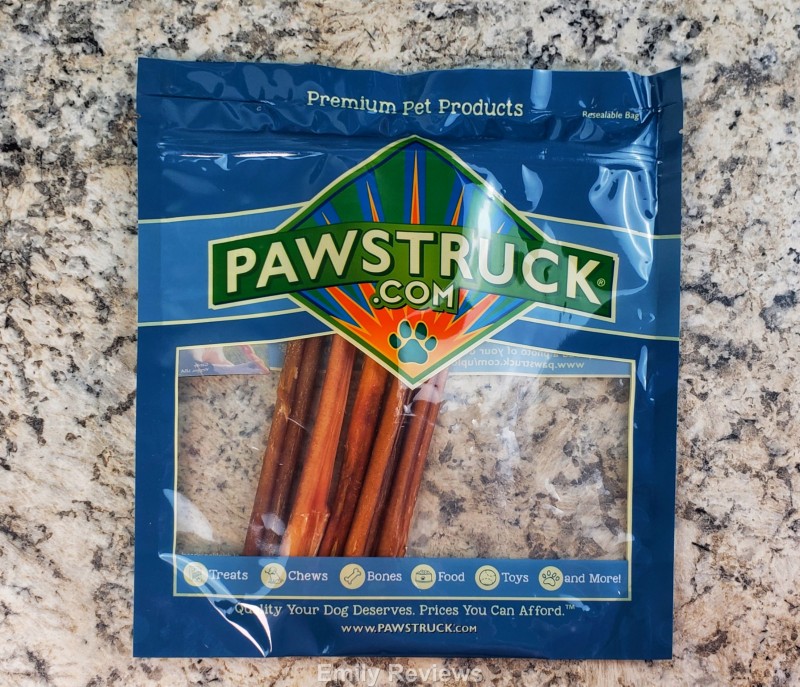 Bully Sticks are made with all-natural beef pizzle (muscle.) They are free of any artificial ingredients such as hormones, additives, and other weird chemicals. Bully Sticks help to naturally strengthen your pup's teeth and gums while relieving anxiety and stress. The 12″ Braided Bully Sticks and 9″ XL Straight Bully Sticks, are best for Kenya and Kassi's size and breeds. The large size gives them a lot to chew on.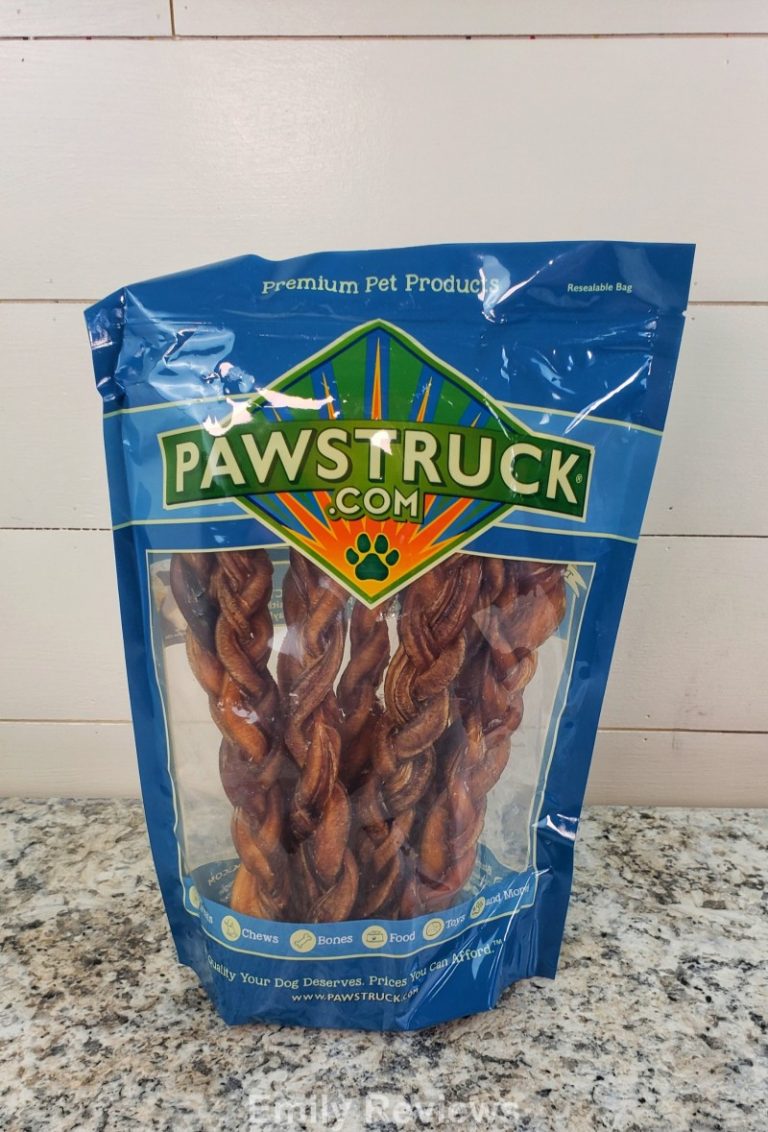 Beef Jerky Esophagus Straps are a great natural source of chondroitin, which helps support your dog's joint health. Beef Jerky Esophagus Staps are sourced from free-range and grass-fed beef. They are free of artificial flavors, preservatives, and hormones.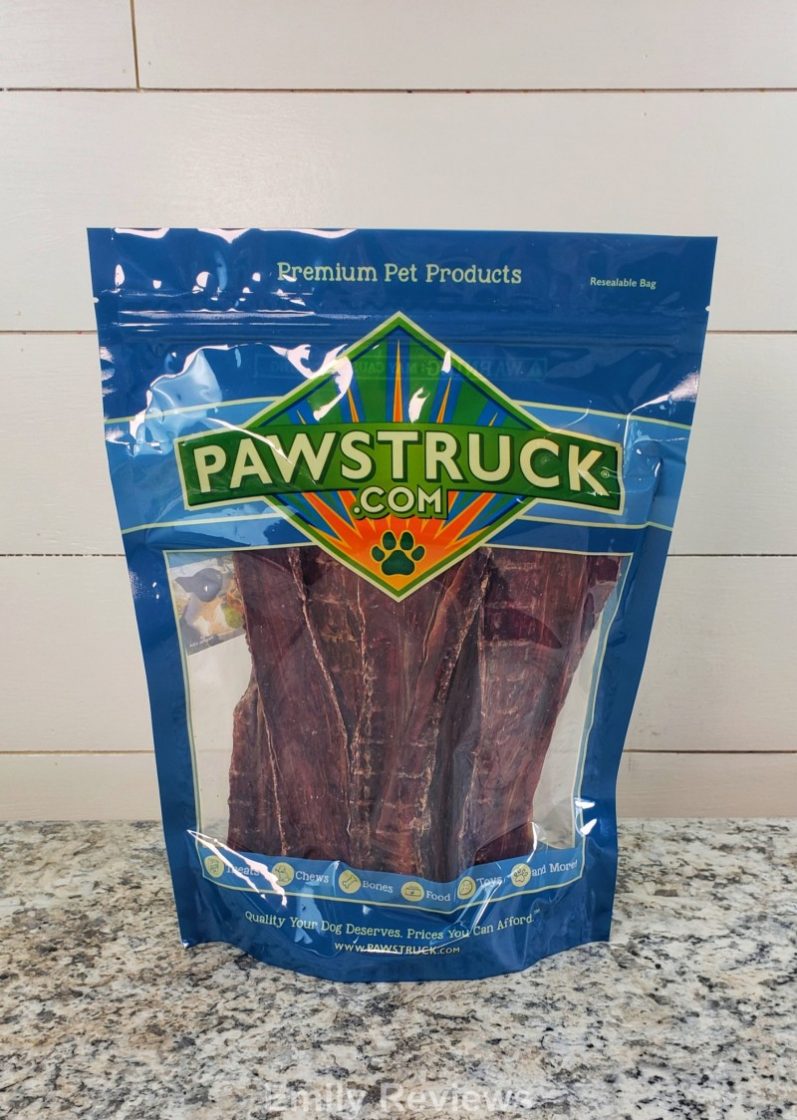 The Large Meaty Dog Bones are HUGE beef bones. Pawstruck chefs slow roasts each meaty bone in the oven to soak up the flavor. After roasting, they leave the good stuff on the bones to give them another layer of yumminess.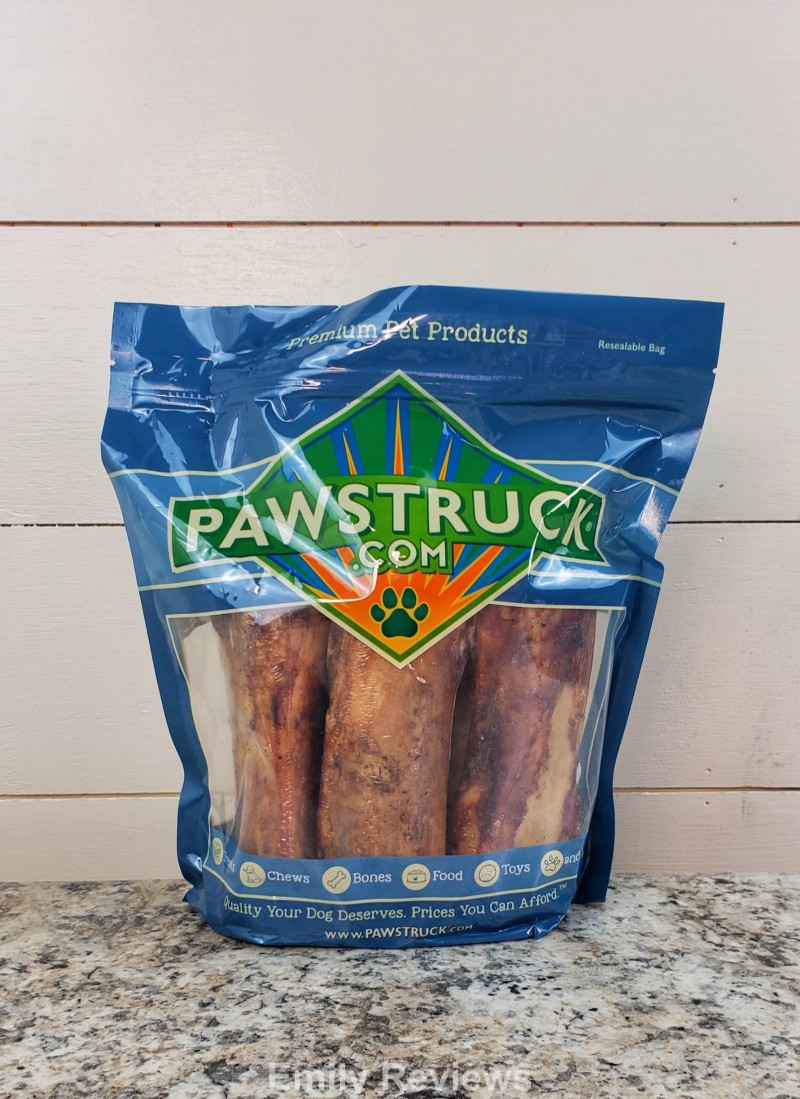 The Large Meaty Dog Bones are probably Kenya and Kassi's favorite! We usually give these to them when we are hosting a family party. It gives them something to do while we enjoy our guests. They like the flavor and chewing helps ease any anxiety they may have over all the people in our home.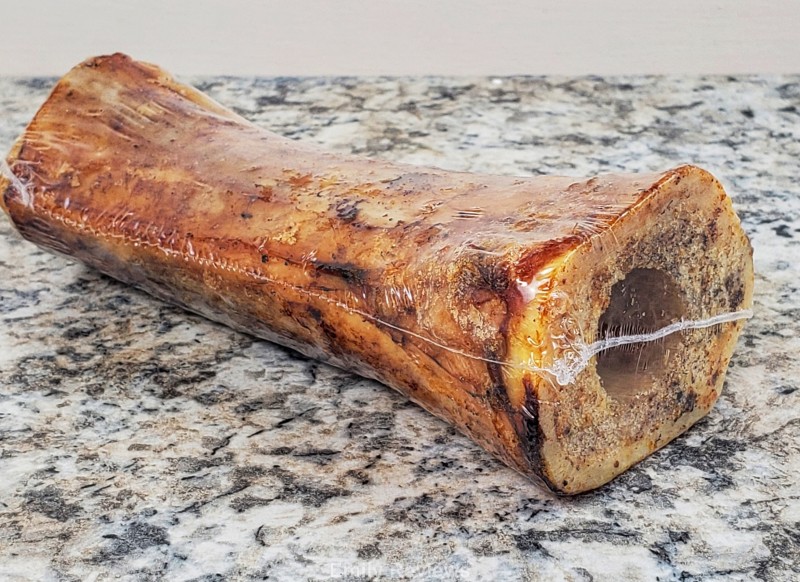 As you can see, Pawstruck has a wide variety of healthy and all-natural dog treats that make great gifts for your pets this holiday season.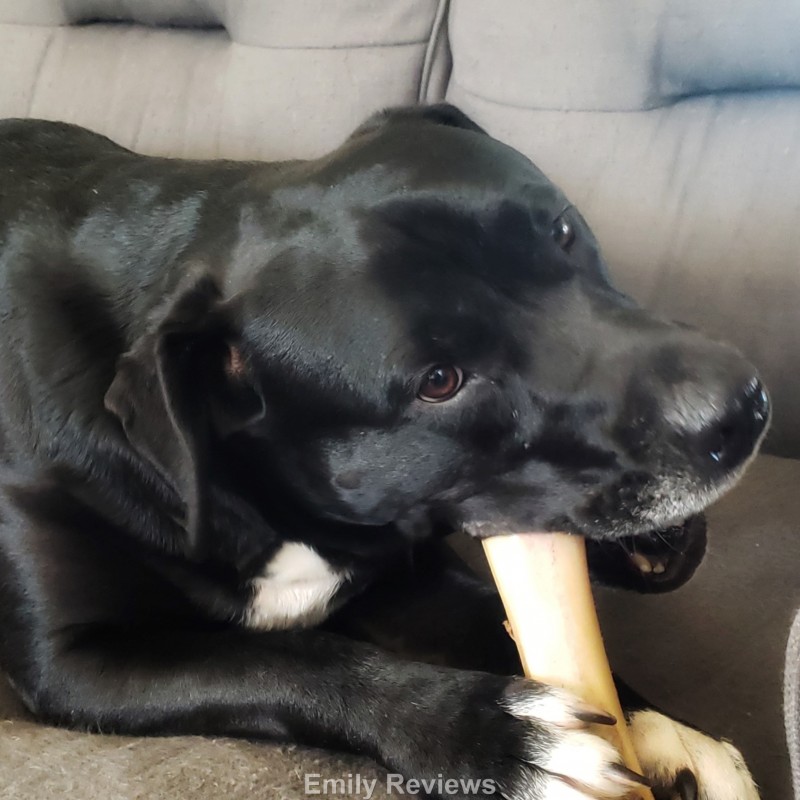 Buy It: Please visit the Pawstruck website to see the great selection of products they offer and convenient shopping locations.
Connect: Don't forget to follow Pawstruck on Facebook, Twitter, and Instagram for the latest product announcements and special offers.
WIN IT: One winner will receive a Pawstruck goodie pack that includes Jerky Joint Treats, Large Solid Antlers, and 9″ Straight Bully Sticks. This is a US giveaway and it is scheduled to end on 12/02/2020. Good luck!


Hello, my name is Laurie. My family and I live near the Oregon coast. When we aren't at work, in school, or on the volleyball court, we enjoy traveling, cheering for our favorite sports teams, playing outdoors, and checking off items on our bucket list. We are lucky in that both sets of our parents, as well as our siblings and their families, live within an hour of us. We get together often to help one another out, celebrate milestones, and go on adventures together.
This post currently has 7 responses.