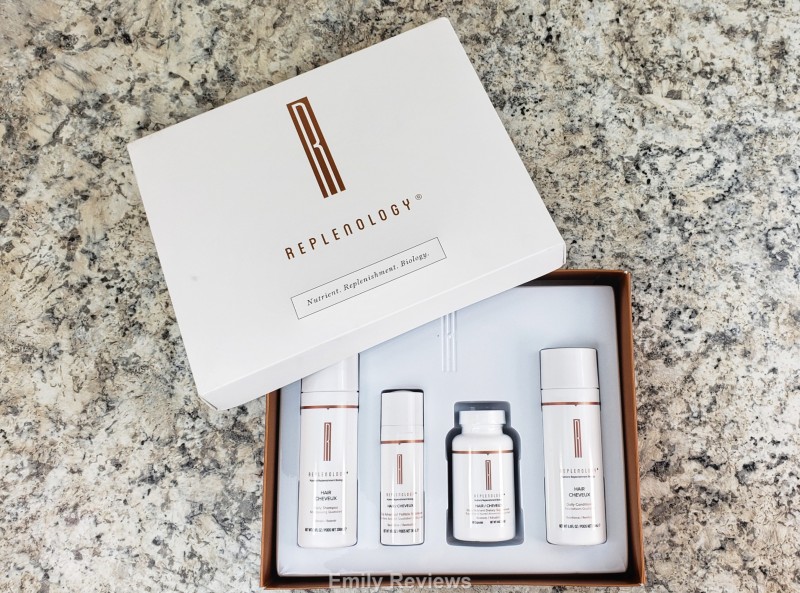 Thank you to Replenology for providing me with products to facilitate my blog review. All opinions are 100% my own.
I know this doesn't sound like your typical gift but if you know someone who struggles with hair loss, you know how debilitating that can be for some people. Hair loss can happen for a variety of reasons, whether it's stress, Alopecia, or any number of factors (there are 21 known factors that could cause hair loss), the result is the same. Oftentimes, people only think of hair loss meaning the hair on top of one's head. That's not always the case. Some also experience the loss of eyebrows and eyelashes.
That's where Replenology comes in. Replenology addresses all 21 possible causes for hair loss (including stem cell activation) with their four-part Replenology Hair Growth System. This hair growth system includes shampoo, conditioner, nutriment, and a supplement that you take internally. Even though this system works day and night while you're going about your normal life, the results are not immediate. Give it time. Some customers experience noticeable regrowth in as little as 4 months. Some may take longer. If you are not 100% satisfied with your own personal results, you may cancel your monthly subscription at any time and return any unopened bottles for a full refund.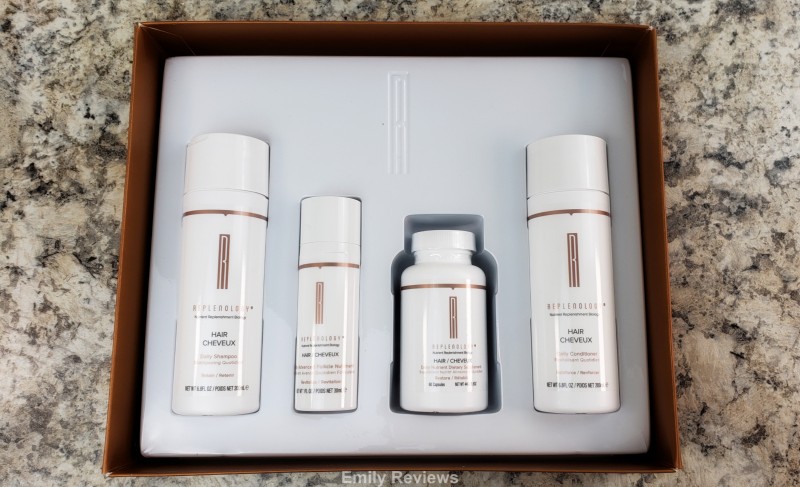 When combined, the four items in the Replenology Hair Growth System have been scientifically proven to be 3-4 times more effective than other products on the market.
I was impressed to learn that all of the items in the Replenology Hair Growth System are all-natural, vegan, gluten-free, drug-free, and are non-GMO. The system has been verified by EWG (Environmental Working Group). EWG has verified only 1748 products which may sound like a lot but in the grand scheme of things considering all of the products available today, it isn't. By being EWG verified, it means chemicals that are of concern have not been used in the making of the product and that it meets EWG's strict standards.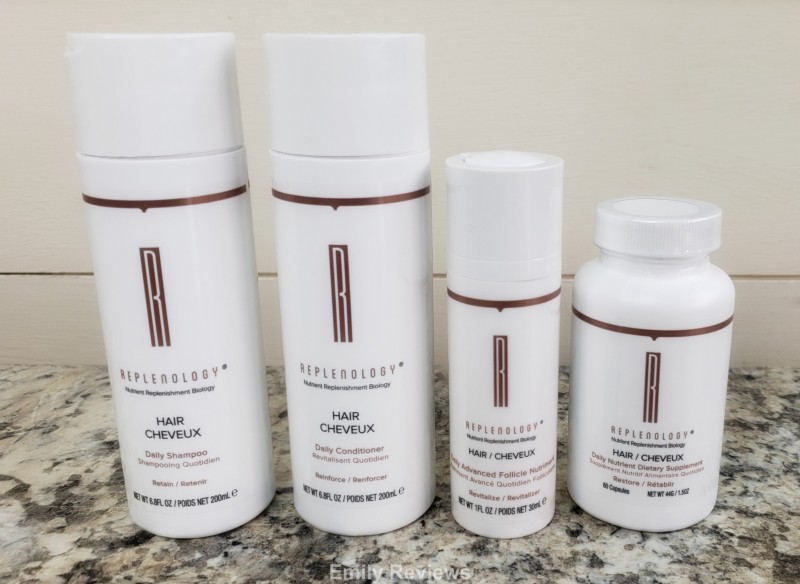 I got the Replenology Hair Growth System as a gift to myself. I have always had fine/thin hair. About a year ago, I made some pretty major changed to my diet. As a result of those changes, my hair has gotten even worse. I have had my thyroid and hormone levels checked and all came back normal. My primary care doctor and my long-time hairstylist agree that the change is likely due to diet.
I have just begun using the Replenology Hair Growth System. It is too early to see results, but my hair feels nice. It is moisturized and has some volume. I like the clean smell of the products too. I look forward to sharing my result with you in the future.
Buy It: Please visit the Replenology website to see the great selection of products they offer and convenient shopping locations.
Connect: Don't forget to follow Replenology on Facebook and Instagram for the latest product announcements and special offers.


Hello, my name is Laurie. My family and I live near the Oregon coast. When we aren't at work, in school, or on the volleyball court, we enjoy traveling, cheering for our favorite sports teams, playing outdoors, and checking off items on our bucket list. We are lucky in that both sets of our parents, as well as our siblings and their families, live within an hour of us. We get together often to help one another out, celebrate milestones, and go on adventures together.
This post currently has 6 responses.