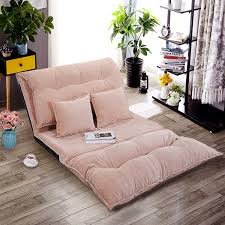 I was sent a folding floor sofa for review. All opinions are my own.
I've said many times before that I find preteens and teens to be some of the hardest to shop for. I particularly enjoy showing you guys gifts that I think will work for teens, and this floor sofa from Sandinrayli is one of those items.
The folding floor sofa is advertised as sort of a folding mattress. Personally, I think it would be better advertised as a floor chair. It has four sections. The first section is a pillow-like layer. The second and third sections are harder material with somewhat of a mat cushion inside. The fourth section is yet another pillow section.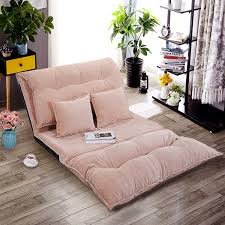 The two pillow pieces can be folded in front of, or behind, the two mat pieces. For example, in the photo directly above, the first section is folded over the front of the mat section.
If you lay all four sections out separately, it is roughly the size of a double bed, which is why it can be advertised as a floor bed. However, the two center sections that are mat-like material are really uncomfortable to lay on, and are really different in cushioning vs the pillow pieces. I can't imagine sleeping on this due to the differences in the cushioning, and how hard the two center pieces are.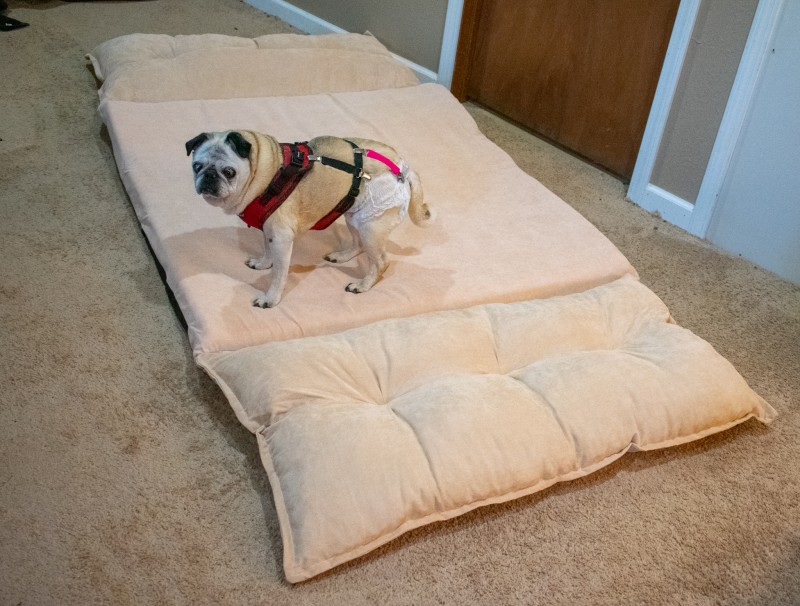 This is with all 4 sections laying out flat. Hard to tell from this photo, but the part where my dog is standing is actually two separate sections. 
However, we have enjoyed using it as a floor chair! The two pillowy pieces are quite cushiony, and can be folded over the mat pieces to make a floor chair that is wide enough for two people to sit on. This would make a great addition to a teen bedroom, or as a teen spot to hang out in the living room to read, play video games, use a laptop, etc.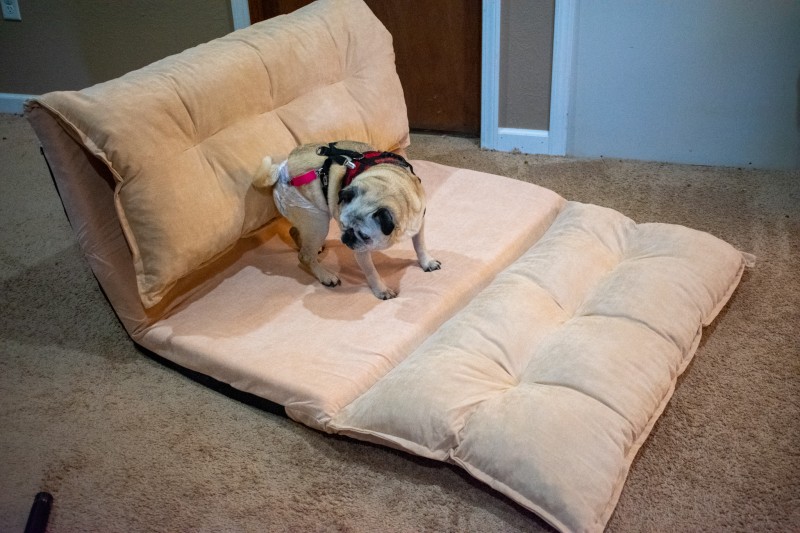 Now the 2nd portion is elevated, and the first portion is flipped over, making it more of a chair.
The back portion of the chair can be clicked in to 5 different angles which I find really nice, you can choose how upright you'd like to sit, basically.
It also comes with two small rectangular pillows.
Overall, we have enjoyed this as a floor chair or floor sofa, but would not recommend it as a mattress or to sleep on. Even as a chair, if sit directly on the mat section, it just doesn't have enough cushioning so it gets uncomfortable for your backside after a while.
Still, we have enjoyed using it as a floor chair and I think people of most any age would. However, I can see teenagers finding it particularly cool to have for their bedrooms.
Buy it: You can shop at SandinRayli
Win it: SandinRayli is offering a giveaway for a 6 foot artificial Christmas tree with stand, as pictured. This giveaway is open to the US and will end 11/25/2020.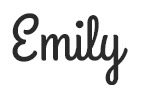 Hi there! I am Emily Evert, the owner of Emily Reviews. I am 28 and live in a small town in Michigan with my boyfriend Ryan and our two pugs. I have a large family and I adore my nieces and nephews. I love reading memoirs, and learning about child development and psychology. I love watching The Game of Thrones, Teen Mom, Sister Wives and Veep. I like listening to Jason Isbell, John Prine, and other alt-country or Americana music. I created Emily Reviews as a creative outlet to share my life and the products that I love with others.
This post currently has 7 responses.