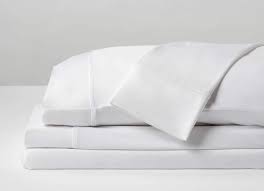 I was sent SHEEX performance sheets for review. All opinions are my own.
My theory is that if you can give a gift that solves a problem for someone or improves their quality of life, those are two signs that it's an AWESOME gift. I think SHEEX Performance Sheets have the potential to be both for some people!
My dad is on medication that causes him to have hot flashes. While the medication is really important and is well worth the hot flashes, that doesn't mean the hot flashes aren't difficult to cope with. Sometimes they're so bad that sweat will literally drip off his hair from being overheated from a hot flash. He says the hot flashes are worst at night, and disrupt his sleep because he wakes up from being too hot, or he got sweaty and then gets cold as a result of not being totally dry. Disrupted sleep is no fun for anyone!
He's been on this medication a couple of years so I've heard about this problem on multiple occasions. Only recently did it occur to me that we may be able to help lessen the impact of those hot flashes by changing his bedding. I was really excited to find some SHEEX reviews that said they worked great for hot flashes sufferers.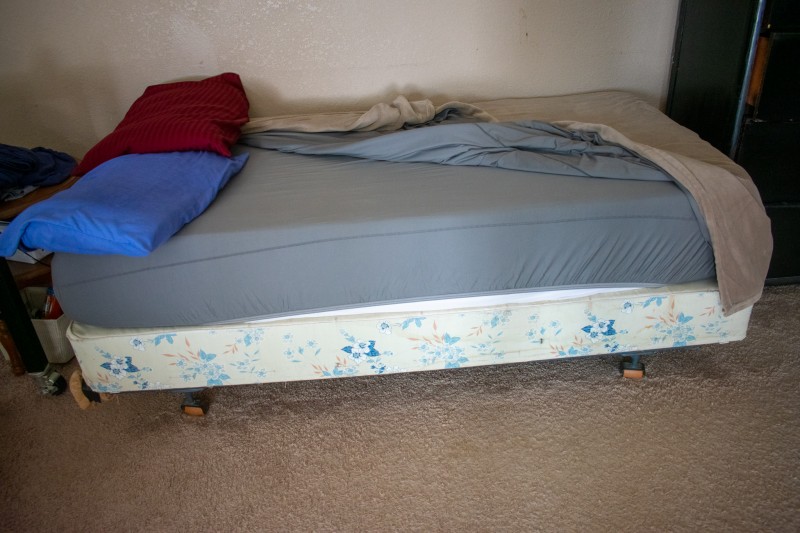 While this post is part of my holiday gift guide, I actually used these SHEEX performance sheets as a birthday gift for my dad about two weeks ago. I helped open the package and was initially a bit surprised at the physical feeling of the sheets. They literally feel cool to the touch! They aren't like typical cotton sheets much at all. If I had to compare the material to anything, I'd say it's slightly similar to the material in workout apparel that is moisture-wicking? Except these are thin and very moveable, unlike the thick and stiff material that most athletic wear is made of. The fabric mix is 87% microfiber polyester and 13% spandex.
My dad isn't one to blow smoke. When I've got him gifts in the past that he didn't care for, he didn't claim to like it, and he never used the gifts! These, he washed to immediately put on his bed, and the next day he told me that he noticed a difference and really likes them.
He sleeps in a twin bed. These are available in twin up through king (traditional king, cal king or split king!). The twin set comes with 1 fitted sheet, 1 flat sheet, 1 standard pillowcase and two extra standard pillowcases. They are available in 12 colors. My dad's are the "graphite" color. They are made for twin or twin XL size, but they are generously sized so the fitted sheet stays on nicely.
They even come with 60-night risk free guarantee. You can use them for up to 60 nights and still request a return or exchange.
Win it: SHEEX performance sheets in the color and bed size of your choice! Giveaway is open to the US.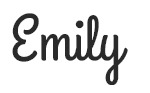 Hi there! I am Emily Evert, the owner of Emily Reviews. I am 28 and live in a small town in Michigan with my boyfriend Ryan and our two pugs. I have a large family and I adore my nieces and nephews. I love reading memoirs, and learning about child development and psychology. I love watching The Game of Thrones, Teen Mom, Sister Wives and Veep. I like listening to Jason Isbell, John Prine, and other alt-country or Americana music. I created Emily Reviews as a creative outlet to share my life and the products that I love with others.
This post currently has 6 responses.