Thank you to SOLIDteknics USA for providing me with products to facilitate my blog review. There is a paid link in this article. All opinions are 100% my own.
I have been wanting to replace our cookware with products that are of higher quality. Most of our cookware had been given to us or purchased many years ago. They were pretty beaten up and starting to show their age. When I set out to find new cookware, I created a list of must-haves. My research lead me to SOLIDteknics.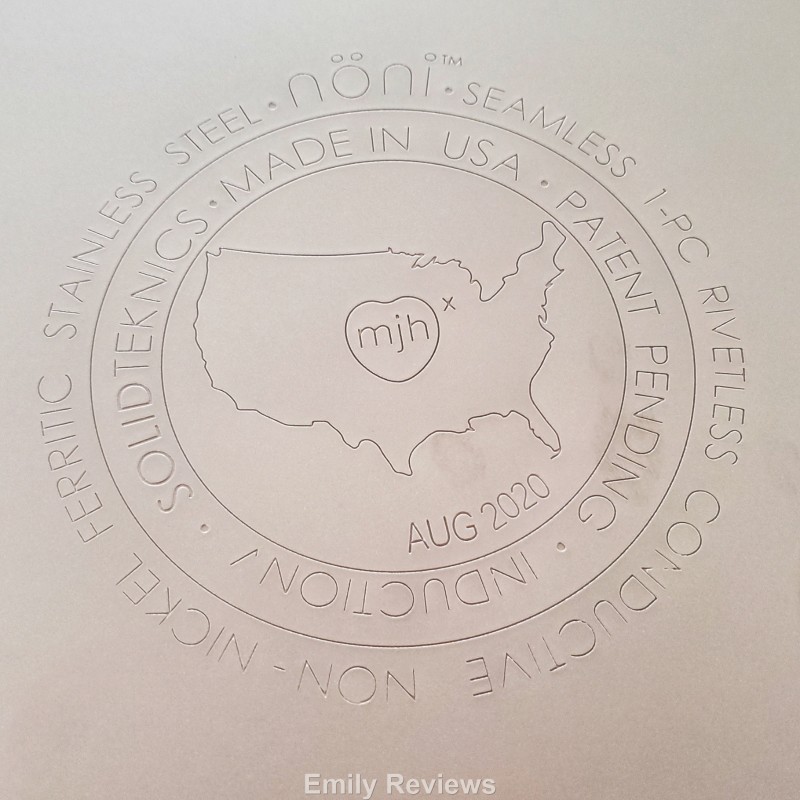 SOLIDteknics offers its customers a unique line of high-quality cookware. They are the world-first seamless one-piece wrought construction pans. Solidteknics cookware is non-toxic, healthy, sustainable, and multi-century durable.
SOLIDteknics says they are a company that was started by mechanical engineers who cook. They wanted the world to have access to products that won't end up in a landfill, that don't contain toxic chemicals, and that are both durable and long-lasting (to the point of being able to hand them down from one generation to the next). Wow, did they ever hit the mark!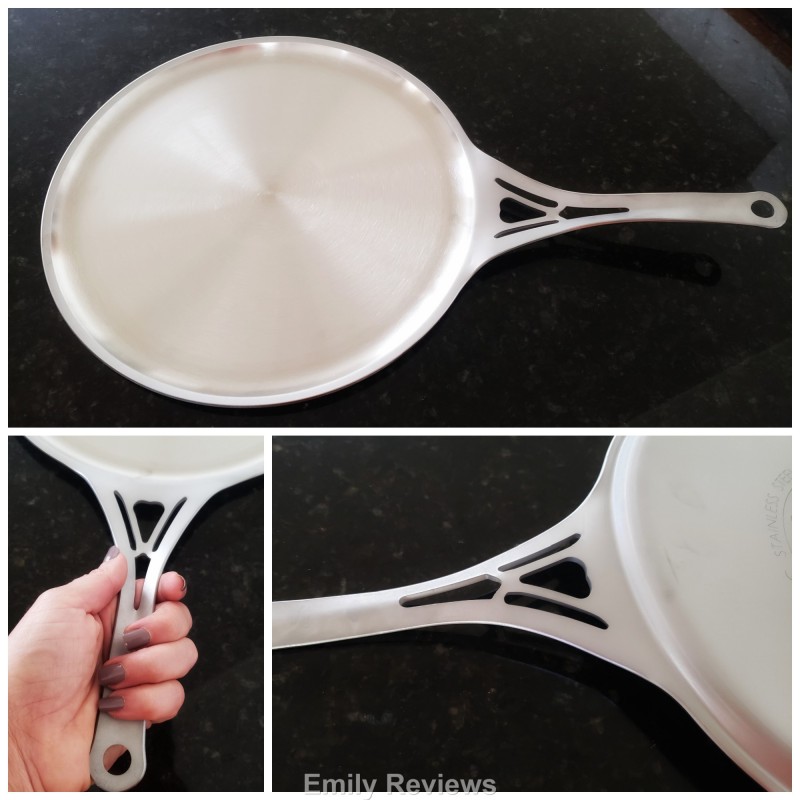 Our household (which consists of four cooks) is using and loving the SOLIDteknics nöni™ seamless wrought stainless cookware Full Set. The nöni USA Full Set includes two saute pans and a frying pan. We have an 8-inch saute pan (approximately 2 pounds), an 11-inch saute pan (around 4 pounds), and an 11- skillet and lid (3-ish pounds). All of these items can safely be used with induction heat, gas and electric stovetops, oven, open flame/fire, as well as ceramic and halogen heat sources. They perform similar to cast iron but are much lighter and easier to handle.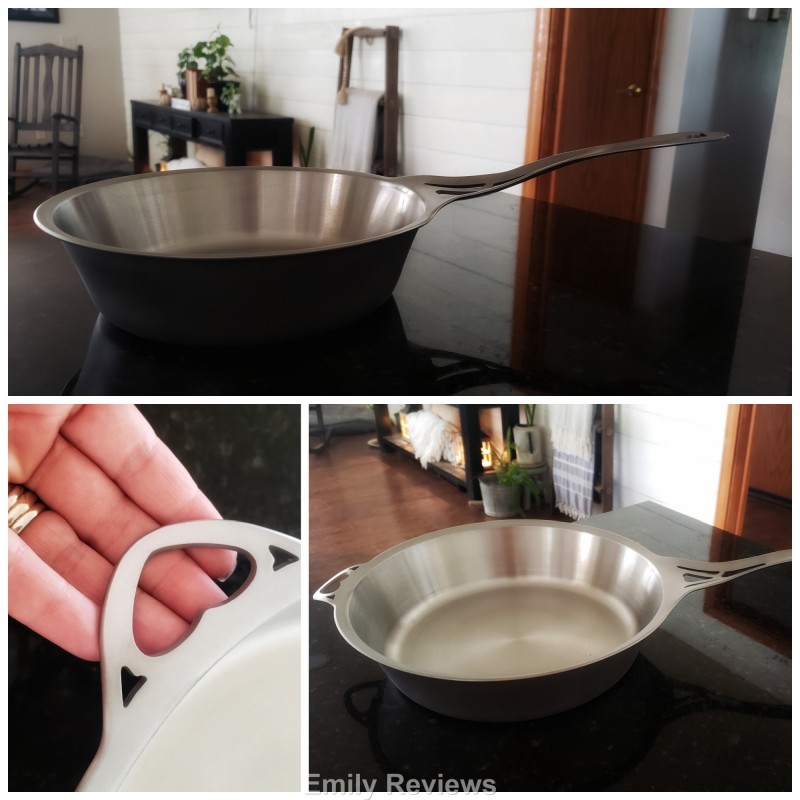 All three of these cookware pieces are made of extremely durable stainless steel (seamless 1-piece wrought so no rivets which makes the cookware more durable and easier to clean) and have a satin exterior finish.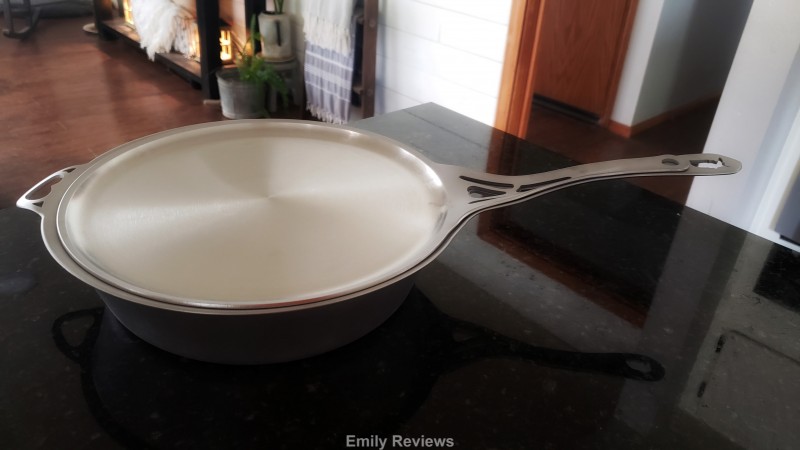 SOLIDteknics has a wide range of cookware products for you to choose from. Their product line includes griddles, woks (several sizes), a variety of skillet sizes and types (including a "flaming" skillet for use when cooking over an open fire/flame), and deep pans. I'm sure if you decide to start by just purchasing a single piece rather than a full set, you'll most likely be coming back rather soon to purchase another piece. Once you see how fantastic the SOLIDteknics cookware is, you'll want to fill your kitchen with it.
SOLIDteknics cookware would make an amazing gift! Perhaps you are shopping for a budding chef, newlyweds, a new graduate, or someone who just purchased their first home? SOLIDteknics cookware will be the gift that keeps on giving.
Buy It: Please visit the SOLIDteknics website to see the great selection of products they offer and convenient shopping locations. Looking for more cookware? You can learn about lots of cookware options at AllCookwareFind.
Connect: Don't forget to follow SOLIDteknics on Facebook, Twitter, and Instagram for the latest product announcements and special offers.


Hello, my name is Laurie. My family and I live near the Oregon coast. When we aren't at work, in school, or on the volleyball court, we enjoy traveling, cheering for our favorite sports teams, playing outdoors, and checking off items on our bucket list. We are lucky in that both sets of our parents, as well as our siblings and their families, live within an hour of us. We get together often to help one another out, celebrate milestones, and go on adventures together.
This post currently has 8 responses.