This is a sponsored guest post.
Many women are of the opinion that buying trendy fashion clothes will help build a fashionable and stylish wardrobe. However, buying too many clothes can put a strain on the budget, so it is best to buy smartly. All of us love to keep up with the latest trends and so does your teenage daughter but kids grow very fast and the clothes may not be put to long term use. There are no strict rules for your fashion sense but it is important to keep the collection simple and include the essentials. Here are a few items that are essential for a teen girl's wardrobe.
Well-fitted pair of jeans
It is important to have a pair of skinny jeans in the wardrobe. Jeans can be very handy and she can wear them with tween tops or a blouse and create a stylish look. She can wear it for multiple occasions and pair the tops as per your choice. You should choose the jeans based on the body type but pick one that fits perfectly and is flattering to the body shape. A pair of jeans is essential for women of all ages and it is one item of clothing that never goes out of style.
2. Basic tops
Basic t-shirts and tops are an absolute essential for the wardrobe. Invest in well fitted black and white t-shirts for regular wear choose tops in bright colors. You can opt for a V-shaped neckline for the t-shirts. It is best to experiment with different colors like pink, blue, or orange to add an element of style to the wardrobe. There are days when she might not want to wear a dress and can style a bright colored t-shirt with a pair of jeans. Simply accessorize right to get the perfect look in no time.
3. Blazers
Irrespective of the season, it is important to have blazers in the wardrobe. They can be worn for formal events and on casual occasions. They are easy to pair and immediately elevate the style quotient. You can simply put them over a t-shirt and jeans to create a classic look. There is nothing like a well-fitted blazer to get a stylish look. It can complement any outfit and will work with all styles. She can wear it over a dress, over jeans and a top and shorts and a top. Pick a neutral color that goes halfway to the hip to create a slimming effect.
4. Flats
Perfect for every girl's wardrobe, ballet flats are ideal when you need something that is classier than sneakers and more comfortable than heels. The ballet flats will go well with a pair of jeans and can create a chic look. They also go perfectly well with cute dresses. Opt for nude or black color as they are versatile and can be paired with anything.
5. Accessories
When it comes to accessories, your teenage girl does not need too much. An excellent accessory for the daily look is studs. They are ideal for daily wear and can go well with different types of clothes. They can provide an edge to the look and are attractive. Small-sized studs are easy to wear and can also be worn for special occasions like birthday parties.
6. A Bag
Your little one's wardrobe remains incomplete without a cute bag. You need to invest in a cute bag that can be taken anywhere. Pick a neutral color so that it blends with all types of outfits and can be taken to work or a party. Choose one that has straps so the hands remain free. Make sure it is spacious and can carry currency, cards, and a phone.
7. Overcoat
An overcoat is essential for the winter wardrobe. It is perfect for creating a stylish look. Again, opt for neutral colors like black, grey, or nude so that it can be paired with different outfits. The coat will keep the stylish dress safe on a rainy day.
8. Dress
Invest in cute and stylish dresses that can be worn on special days. There will be days when your teenage daughter will feel like dressing up and this is when the dress will be pulled out of the wardrobe. Pick well-fitted dresses that complement her body shape and style. Opt for colors like black, red, or pink so that it never goes out of style.
These eight items are essential to create a classic and stylish wardrobe for your teenage girl. Do not purchase very expensive items as you will have to replace them from time to time. Consider her preferences and invest in these pieces. They last long, are easy to style, and are ideal for all occasions.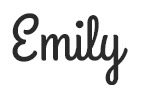 Hi there! I am Emily Evert, the owner of Emily Reviews. I am 28 and live in a small town in Michigan with my boyfriend Ryan and our two pugs. I have a large family and I adore my nieces and nephews. I love reading memoirs, and learning about child development and psychology. I love watching The Game of Thrones, Teen Mom, Sister Wives and Veep. I like listening to Jason Isbell, John Prine, and other alt-country or Americana music. I created Emily Reviews as a creative outlet to share my life and the products that I love with others.
This post currently has 3 responses.