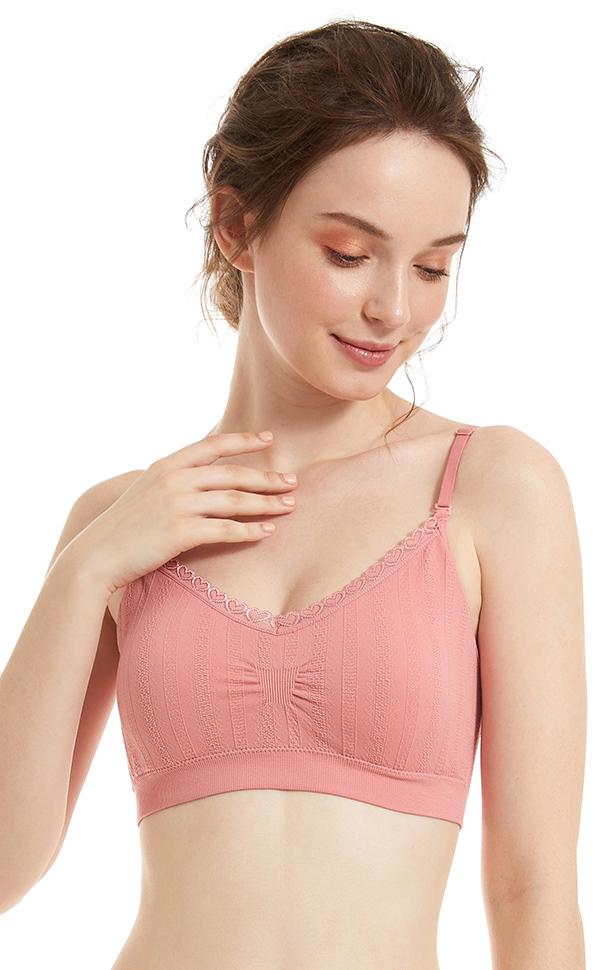 I was sent bras from Coobie for review. All opinions are my own.
I am not typically a fan of speaking on behalf of my whole gender BUT..I think it's a fairly universal thing that women want more comfortable bras! No matter what your size or shape, it seems like everyone who has ever worn a bra can give you a complaint about the fit. The straps don't stay up, or they dig in. The band pinches, or isn't supportive enough. The cups gap at the top, or you spill over the edges. You finally find a bra that seems fairly comfortable, and then you gain or lose 5lbs and that bra doesn't quite fit the same anymore so you have to start all over with bra-hunting again.
It's not just me, right? I know finding a well-fitting bra has been an unfortunate process for me ever since adolescence.
One brand that I really like is Coobie. I originally tried Coobie bras several years ago while in college. I had always felt like I was between cup sizes, and the Coobie bra that I tried said it fit a wide range of cup sizes, and it really did! I wore them for a long time. The styles I had back then had detachable straps, and I eventually lost the straps, unfortunately. I wore them for a couple of years though! They were stretchy enough to adapt to fit when my weight fluctuated and my chest size changed.
Anyway, I recently had changed bra sizes after a weight change. I hope to not stay at my current weight longterm, so I didn't want to get a bra that was super customized for my current size. I was excited to go back to Coobie because I knew these bras are great for covering a range of sizes…and they're so comfortable! They're almost like having the comfort of a bralette, but with support closer to a regular bra. They have a thin pad lining in the fabric so you won't show through.
I decided to try out a range of styles.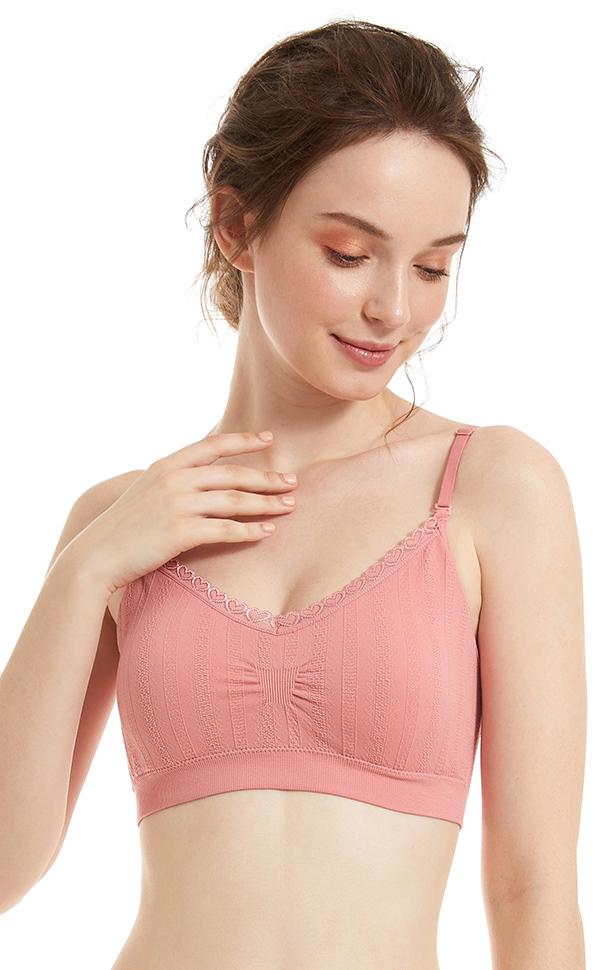 The V-neck sweet heart lace bra comes in a few colors but I went with pink, as I thought it was really cute in pink with the heart lace neckline. This has some texture to it in the stripes, but I've found that it's subtle enough that most of my clothing lays smoothly when I wear this bra. While this is called a v-neck, it's not very deep. It should enable you to wear most scoop-neck or v-neck shirts, though. It's available in "one size" which is said to fit 32A to 36D. It has removable and adjustable straps. Honestly, I wish it didn't have removable straps because the removable straps is what caused me to lose the straps on my old Coobie bras, and I don't think these would stay up well without the straps so I don't really understand why they are removable. I do like that they are adjustable though! They have a simple slider so you can adjust them up to the front edge (apex) of the bra all the way to the top of the fabric in the back. I find this bra really comfortable, and cute!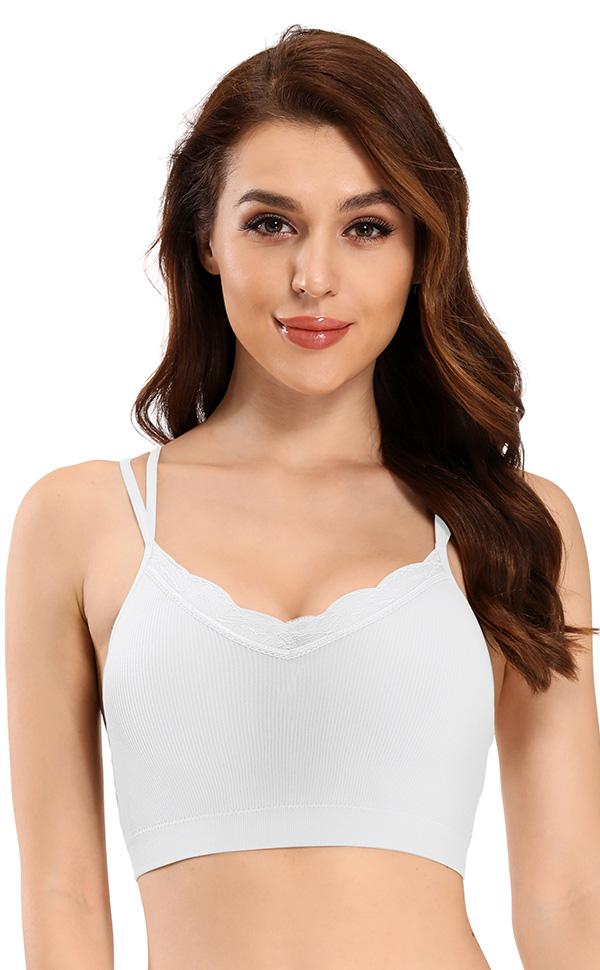 The next style I went with was the criss-cross bra. This has a vertical knit to it and a lace edge at the top. The lace is a bit thicker than you'd typically see on a bra, so it would look like you had on a camisole or undershirt if it did accidentally show a little bit. It has permanently fixed straps, designed to look like there are two sets of straps and they criss-cross. This could look cute under some wide-neck shirts that ar meant to show your straps a bit, or a shirt that is open in the back could show the criss-cross. This is available in six colors, I went with white so it could be worn pretty universally.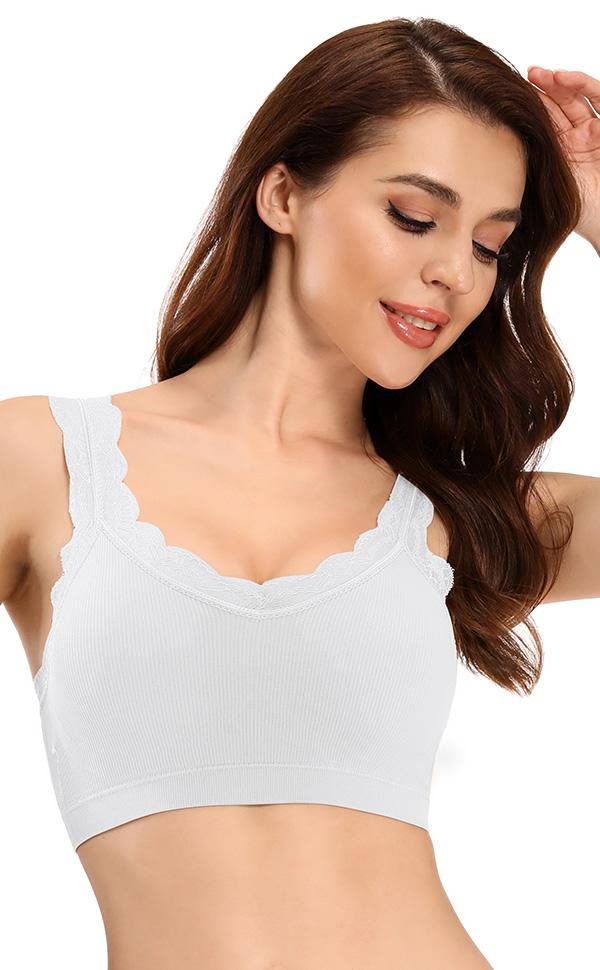 Next up is the Coobie Lace Lover bra. This one is fairly similar to the criss-cross bra in that it is a knit material. I think this one looks like the top half of a feminine wifebeater tank top. It has wide lace around the top, the sides and the straps. I don't find the lace to be itchy. The straps on this one are not adjustable but I have found it to be comfortable without needing to be adjusted. Like the other bras, it is totally seamless, has pads inside the cups (that are removable if you prefer) and is one size designed to fit 32A-36D. It comes in six colors.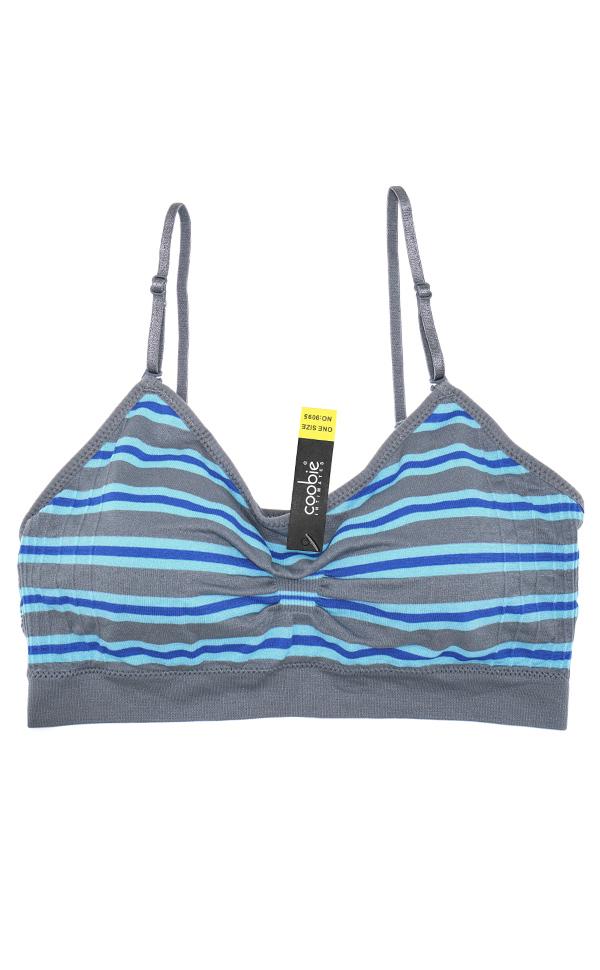 Last but not least is the Coobie Scoopneck! This is available in a variety of striped colors but they all include some dark colors so this one is probably better suited to wearing under darker clothes or thick t-shirts. I have enjoyed wearing it around the house. This one has removable, adjustable straps and is the same design that I had in Coobie bras years ago. It's still as comfortable on now as it was on me back then, and my body has certainly changed.
If you typically wear a bra size 38a-42DD, there are a few Coobie bras that come in "full size" which is for that 38a-42DD size range!
Overall, I find these bras comfortable and am happy with how they look under most of my clothes. They offer enough support to create a shape that I am comfortable with, too. I often find sports bras or braletts comfortable but dislike the shape. This provides a shape that I feel confident wearing at home or in public. Though I do work from home so I've always spent a lot of time at home, but have been home almost all the time since last March due to the pandemic. If you're in a similar spot, spending more time at home, these make great lounging around the house bras! They are so comfortable.
I can also see these working well for girls who may be beyond typical training bra sizes, but aren't really into wearing more traditional bras. These may seem a bit less "intimidating" to a preteen or teen girl than a regular bra would – and they're definitely more comfortable! Yet, they provide more coverage and support than a little girls training bra would.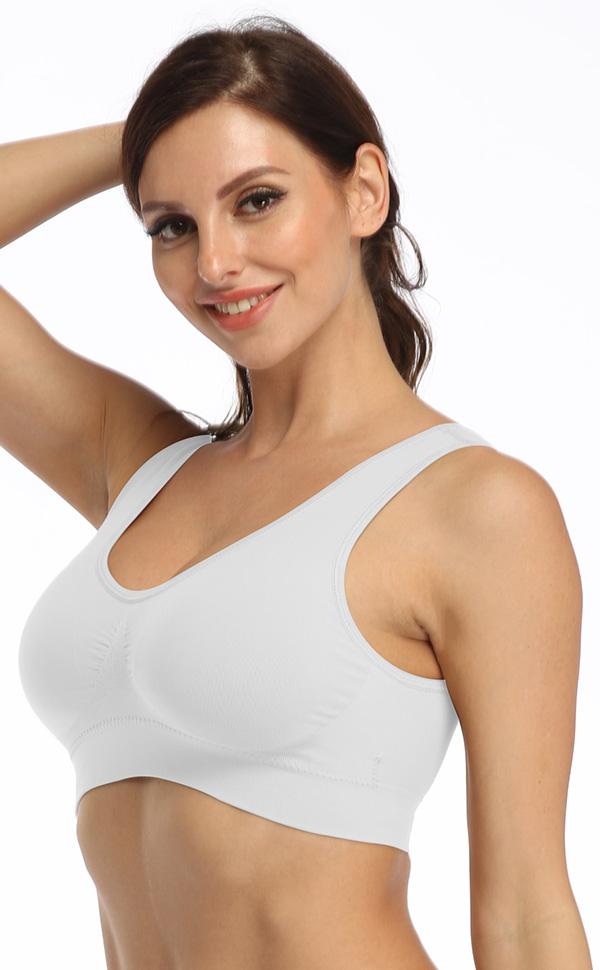 This is the Coobie comfort bra. It is available in four sizes (Small, medium, large and XL). This bra is known as a good choice post-mastectomy. Like many others, this Coobie bra has pockets which is where the thin foam inserts are placed but can be accessed to remove if you prefer. This pocket can be used to insert foam breast forms. It has extra-wide straps for more support, and because it's available in four sizes it offers a more customized fit.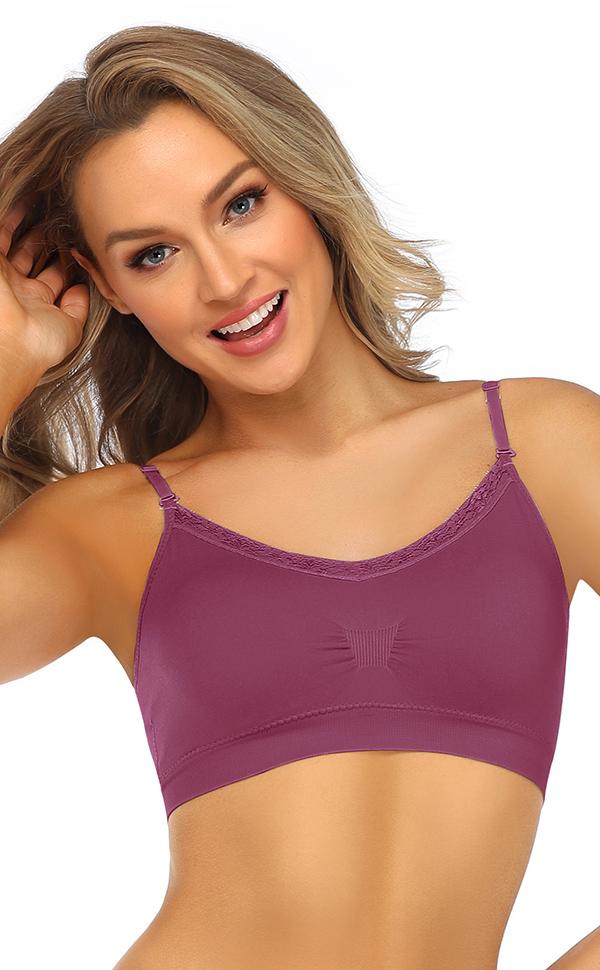 This is the Coobie V-lace bra, it is available in one-size and full-size so it covers a really wide range of bra sizes. It's also available in 12 colors!
Buy it: You can shop from ShopCoobie.com, they are offering free shipping and returns in the US!
Win it: a Coobie v-lace bra (pictured above in red) in their choice of size and color. This giveaway is open to the US.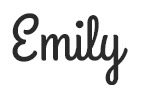 Hi there! I am Emily Evert, the owner of Emily Reviews. I am 28 and live in a small town in Michigan with my boyfriend Ryan and our two pugs. I have a large family and I adore my nieces and nephews. I love reading memoirs, and learning about child development and psychology. I love watching The Game of Thrones, Teen Mom, Sister Wives and Veep. I like listening to Jason Isbell, John Prine, and other alt-country or Americana music. I created Emily Reviews as a creative outlet to share my life and the products that I love with others.
This post currently has 16 responses.