This is a sponsored blog post with Naked Nutrition. All opinions are my own.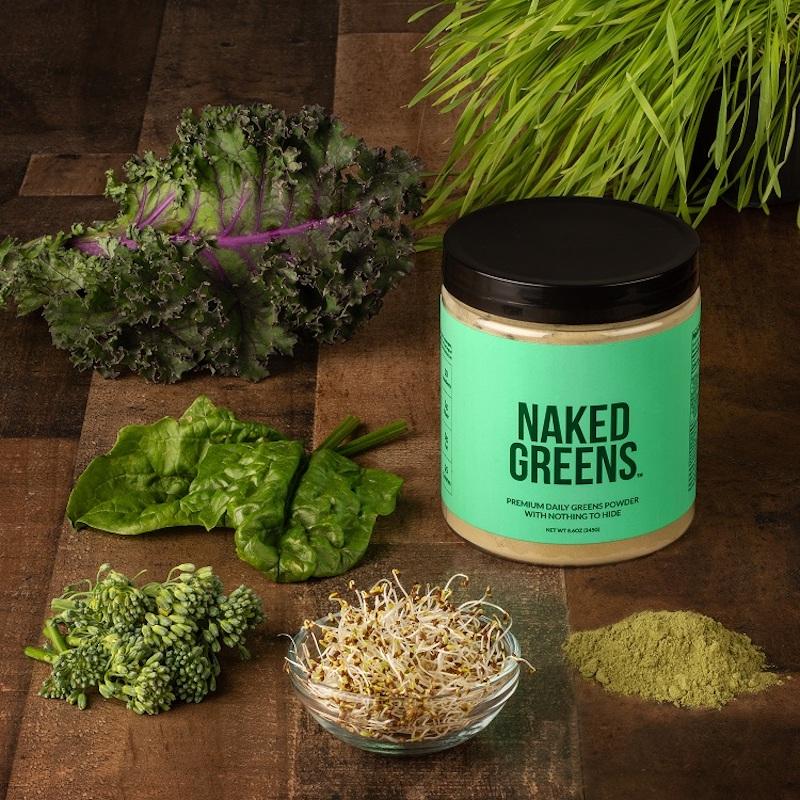 Naked Greens Powder From Naked Nutrition
Most of us don't eat as many vegetables as we ideally should. Even more specifically, many of us struggle with green veggies. While green veggies are among the healthiest, i personally find them challenging to work into meals that I enjoy. I enjoy a green salad, but don't want to eat salad every single day. Even if I were to eat a salad daily, it would still be a bit limiting on which green veggies I would include, honestly. Outside of salads, I'm not great about getting leafy green veggies into my diet.
Many people turn to supplement pills to try to get the nutritional benefits that our diet is lacking. Greens Powders are a similar concept, except better (in my opinion, that is!). Instead of taking a capsule of something that is just supplementing a certain vitamin or mineral – why not consume a powder made from veggies themselves?
Greens powders are made up of green veggies, and you can add them to shakes or other foods to quickly and easily work green veggies and grasses into your diet without fuss.
Naked Nutrition makes a greens powder called Naked Greens. Naked Greens contains six different organic vegetables and grasses as well as organic prebiotics, probiotics and adaptogens. They don't use any additives or artificial sweeteners.
Each scoop of Naked Greens contains 2+ servings of organic vegetables and grasses. You can mix the powder with water, add it to a smoothie or shake.
What's in Naked Greens powder?
Naked Greens powder from Naked Nutrition is made from organic broccoli, organic alfalfa grass, organic kale, organic spinach, organic spirulina, organic wheat grass, organic inulin organic ashwagandha, organic panax ginseg, and probiotic.
Benefits of greens powders
The benefits of green powders are aligned with the benefits of having a diet that is rich in greens. Having a diet that is rich in greens is known to support a healthy immune system, and can reduce inflammation. They're a great source of various vitamins and minerals that our bodies need.
How to use greens powder besides smoothies
If smoothies aren't your gig, you can add greens to just water. Some find that adding a bit of honey can help balance out the earthy taste. If you want to get more creative, you can add greens powder to muffins! They will turn your muffins green in color, just so you're prepared!
You could also add greens powder to pancake or waffle mix.
Add a scoop of Greens powder to eggs for "green eggs" – of course, then you have to serve it with ham!
If you're planning to have a salad, you can mix greens powder into your salad dressing which can thicken your salad dressing a bit!
If you're an overnight oats person, you can put it in your mason jar (or whatever container you use) to add some "veggie power" to your breakfast the following morning.
Feel free to get creative! When thinking about your normal meals, think about what you use that involves liquid. Most anything that has liquid could have greens powder mixed into it.
Naked Nutrition Discount Code
If you're looking for a discount code for Naked Nutrition, visit their website and sign up for their email newsletter. That's the main place they offer discount codes.
Win it: One lucky winner will get an 8.6oz container of Naked Greens Superfood Powder from Naked Nutrition. This giveaway is open to the US.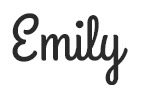 Hi there! I am Emily Evert, the owner of Emily Reviews. I am 28 and live in a small town in Michigan with my boyfriend Ryan and our two pugs. I have a large family and I adore my nieces and nephews. I love reading memoirs, and learning about child development and psychology. I love watching The Game of Thrones, Teen Mom, Sister Wives and Veep. I like listening to Jason Isbell, John Prine, and other alt-country or Americana music. I created Emily Reviews as a creative outlet to share my life and the products that I love with others.
This post currently has 4 responses.