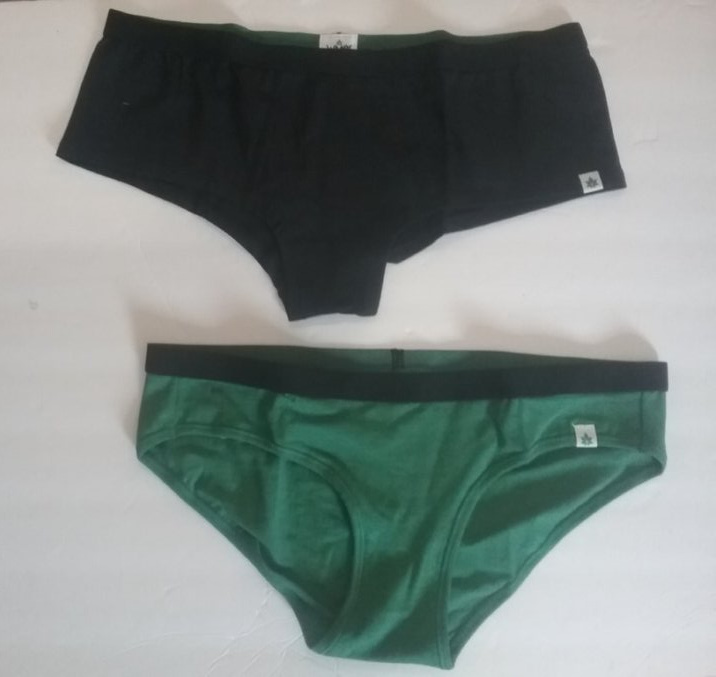 I was given a gift card to WAMA to purchase underwear for review. All opinions are my own.
Hemp fabric is naturally anti-bacterial, breathable, soft, and it has anti-odor properties. So, it lends itself to clothing in general quite nicely, but it's a particularly great match for underwear. Hemp is organic and eco-friendly. It's hard to really think of a reason NOT to go with hemp. I think most of us just aren't used to seeing it offered in stores very often!
WAMA is an underwear brand that has aimed to pioneer the best hemp undies in the world. They want to bring awareness to how hemp is a good choice for clothing, and they want to make a really great product, too. They partner with factories overseas that offer fair wages to their workers, and quality work environments.
WAMA offers hemp underwear for men and women in popular styles. For women they offer hipsters, bikinis, thongs, boy shorts and high-waisted undies. They also offer two styles of bralettes for women. For men, they offer boxer briefs, trunks, boxers and briefs.
WAMA Underwear Review
I selected three WAMA style undies to review. I typically wear low-rise bikini underwear, or "cheeky" panties. When looking at the WAMA styles offered, my initial thought was I'd probably like the bikini style best. However, when I looked at the photos, it looked like the bikinis may have been less coverage in the back than typical bikini panties, which made me a little concerned. When I looked at the hipster panties, the photo of the backside of them appeared to give more coverage. So, I went with a multipack of the hipster panties, a single pair of bikini style, and a single pair of their boy short panties. These are more like a feminine cut of boxers than what I typically expect to see in 'boyshorts panties. The material extends a bit down the thigh. I knew I wouldn't want to wear these under skinny jeans or similar, but I thought they might be cute and cozy for wearing with a tanktop on a lazy weekend or something like that.
I was told that if you are between sizes, you may want to size up at WAMA as they run slightly small. I did go ahead and order the larger of the two sizes that I usually wear, in all styles and they all were a good fit for me. So I would agree with that advice that if you are between sizes, to go up a size.
I don't think I had ever owned anything that was hemp material before, so I wasn't sure what to expect from the material. I really am not well-versed in fabrics, but I wouldn't have thought twice about it if someone had handed them to me and said they were cotton. They aren't extra soft (at least not on arrival, perhaps they soften more with multiple washes) but they absolutely aren't rough or scratchy at all. The material doesn't really catch my attention either way…but I'm pretty happy about that! I like 'ordinary' underwear and that's basically how these feel. The material is slightly thicker than most that I buy, though I do tend to buy cheap underwear.
I love that these feel and function pretty similar to other underwear that I've had, yet they have these antibacterial and anti-odor properties, are sustainable and are vegan. I don't have to "sacrifice" comfort vs my regular underwear to choose these sustainable ones! All styles are $20 per pair when bought individually. Some styles are available in sets of 3, 6 or 10 and you will pay a little less per piece if you buy a multipack. Shipping is free if you live in the US.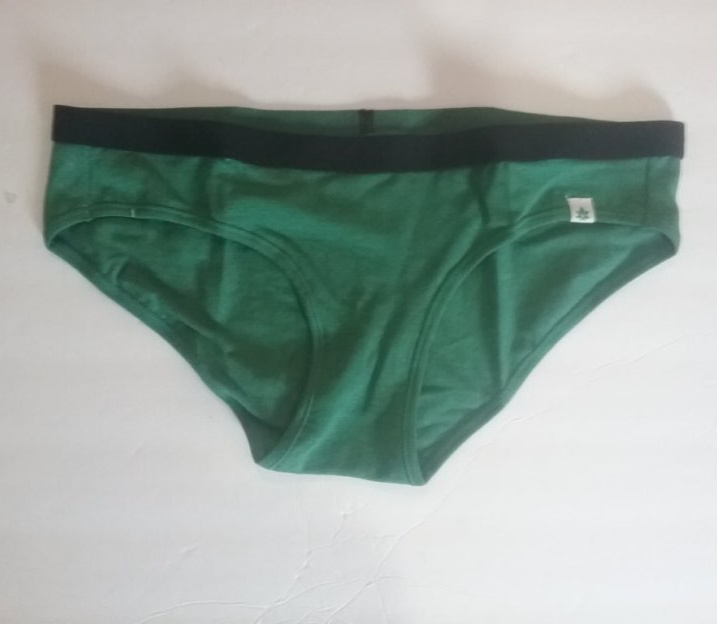 WAMA bikini panties pictured above.
WAMA hemp bikini panties review
Although I was a bit concerned after first seeing the photos online, I thought these bikini style panties have pretty typical fit and coverage for bikini panties. This is an underwater review so we can be blunt, right? I thought the back cut of these from photos may result in these giving me a wedgie, or feeling like a half-wedgie all the time! I haven't had any issues like that. I could have ordered the 3 pack of these and been happy with them, after all. These are available in black or green colors.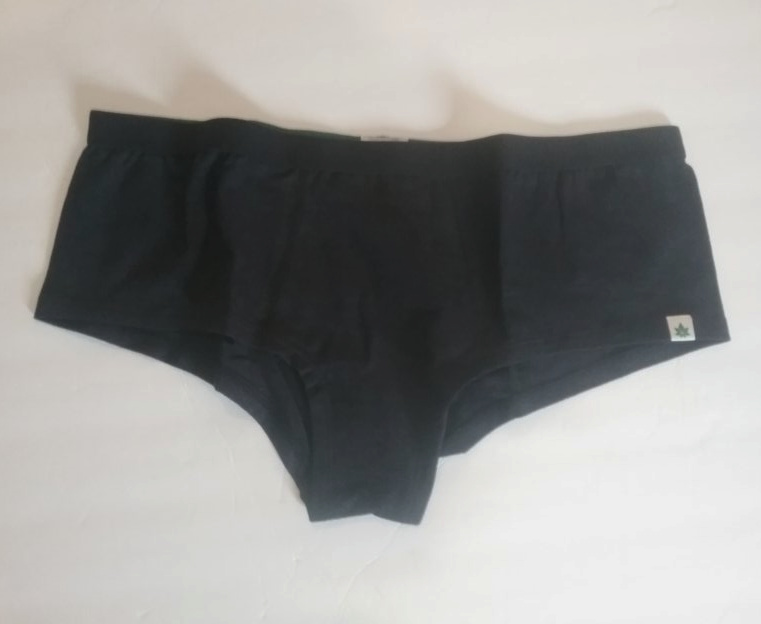 WAMA hipster panties pictured above.
WAMA hipster panties review
I'm of the age where I wore "low rise" jeans when I was in middle and high school. I do now wear some high-waisted jeans, but I still like to wear some lower-rise clothing. I like how these hipster panties are cut low so they won't show no matter what bottoms you wear. On arrival, they did seem particularly wide, even when laying the bikini style over these (in the same side) they are about an inch wider. I thought that might mean that one style would fit while the other would be too big or too small. It turned out that they both fit! This style just looks wider because they sit on the hip and not the waist. This style is available in black, green or "hemp" which is a yellow-ish or tan-ish color.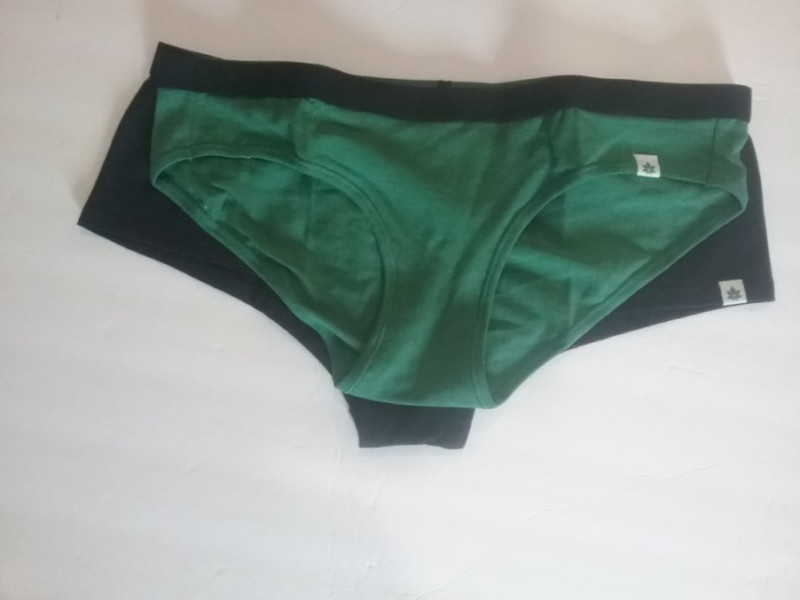 Bikini panties (green) laying over hipster panties (Black), to show the difference in cut.
I really only ordered a 3 pack of these because I worried the 3 pack of bikinis may not fit well. While the bikini style did fit fine, I am not at all unhappy that I got a 3 pack of the hipster style. These are cozy and great 'everyday' undies for me.
WAMA boy short panties review
Ordering a pair in this style was a bit of a wildcard for me. I Don't usually buy boyshort panties, even when they are much shorter in the legs than this. I really see these as girls boxers more so than boyshorts. I thought I might wear them more like pajama bottoms. They are actually more comfortable than I expected. They are well fitted, so they don't really feel like wearing tiny pajama shorts. They feel supportive like underwear typically would they just have longer legs on them, too. I did slip on some pants over these one day, and the thigh portion rolled over and caused an uncomfortable wrinkle in my jeans. So, these aren't something I would wear with shorts or jeans. They are comfortable for wearing on their own, and I imagine they would work well with baggier clothing like sweats or pajama pants, or under skirts or dresses.
Are WAMA underwear vegan?
WAMA underwear are a PETA approved vegan brand!
Buy it: You can purchase WAMA underwear online at WAMAunderwear.com
Win it: One person will win their choice of any 1 pair of underwear from WAMA underwear. They'll be given a gift card to the WAMA website that they'll use to purchase their own pair, and the gift card will be enough to fully cover the purchase. This giveaway is open to the US and will end 3/25/2021 at 11:59pm Eastern time.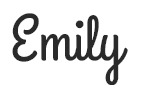 Hi there! I am Emily Evert, the owner of Emily Reviews. I am 28 and live in a small town in Michigan with my boyfriend Ryan and our two pugs. I have a large family and I adore my nieces and nephews. I love reading memoirs, and learning about child development and psychology. I love watching The Game of Thrones, Teen Mom, Sister Wives and Veep. I like listening to Jason Isbell, John Prine, and other alt-country or Americana music. I created Emily Reviews as a creative outlet to share my life and the products that I love with others.
This post currently has 6 responses.