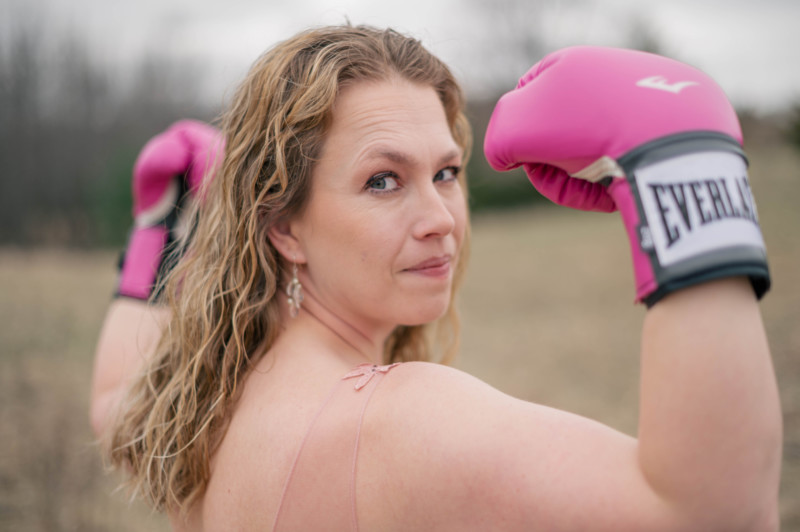 I've talked a little bit on the blog about my new cancer diagnosis, but today I thought I would share the whole story. On February 11th, I noticed a lump in my left breast. I watched it for five weeks and then reached out to my primary doctor who set up an appointment with her the next week. While awaiting that appointment, a lymph node in my left armpit became swollen. At the appointment, my primary doctor quickly decided I needed a mammogram and ultrasound, so she sent me to a nearby hospital to complete them right away. Luckily, the radiologist was on staff that day and was able to read my scans immediately.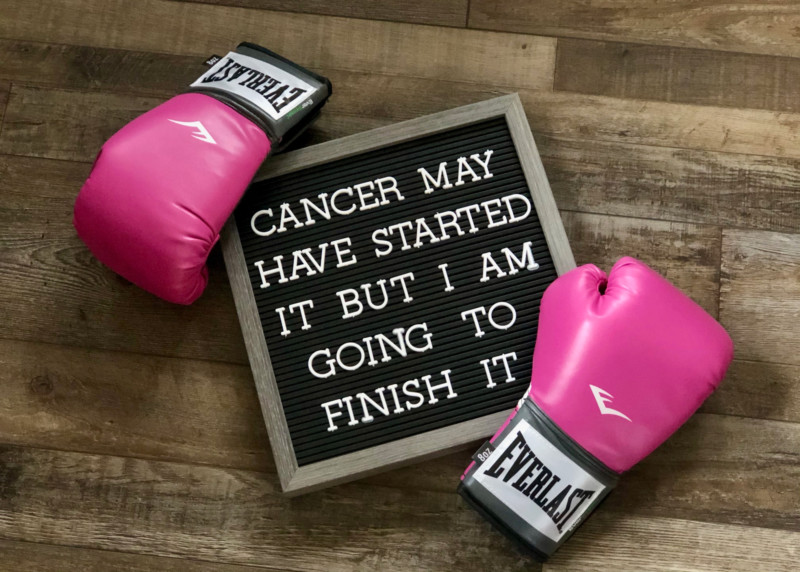 Unfortunately, what the radiologist had to say was what nobody ever hopes to hear, "it is extremely suspicious for cancer". The radiologist squeezed me in for an ultrasound guided biopsy that same afternoon and told me that the pathologist would call with the findings in the next few days. Two days later, on April 2nd the call came in, "Invasive ductal carcinoma with lymph node involvement" was my diagnosis. The cancer is slightly estrogen positive, progesterone negative and HER2 negative. I was scheduled to meet with my team – an oncologist, radiologist, surgeon and genetics – the next week.
When I met with my team we made a game plan – 16 rounds of chemotherapy over five months, followed by a lumpectomy, then 30 rounds of radiation over six weeks, then a full double mastectomy and reconstruction. My first round of chemotherapy was April 15th. I've now had two rounds, with 14 more to go. They are treating my cancer with very aggressive chemotherapy because it is a fast growing cancer that sometimes responds like a 'triple negative' cancer which can be hard to treat.
I wanted to share my story on the blog, because I would like my story to help others. If you haven't been doing self-checks of your breasts, please do so every month! If you have been putting off your scheduled mammogram, please schedule it! I found my cancer on my own. It was not even two months after I had had my yearly physical, and my doctor did not find it. Thankfully my PET scan was clear except for the cancer in my left breast and lymph nodes. I shudder to think about if it went undetected all the way through to my next physical in December.
If you are a believer, please send prayers for my healing. Any positive vibes or good juju you want to send – I'll take that too.

Hi, my name is Asha. I am 34-years-old and am a nurse by profession. Right now I am battling Breast Cancer. My husband and I have been married for 8 years and together we have a sweet seven-year-old daughter, a fun four-year-old son, and a lovable bunny named Caramel. I enjoy spending time with family, taking photographs, scrapbooking, hunting, fishing, cooking and gardening.
This post currently has 7 responses.