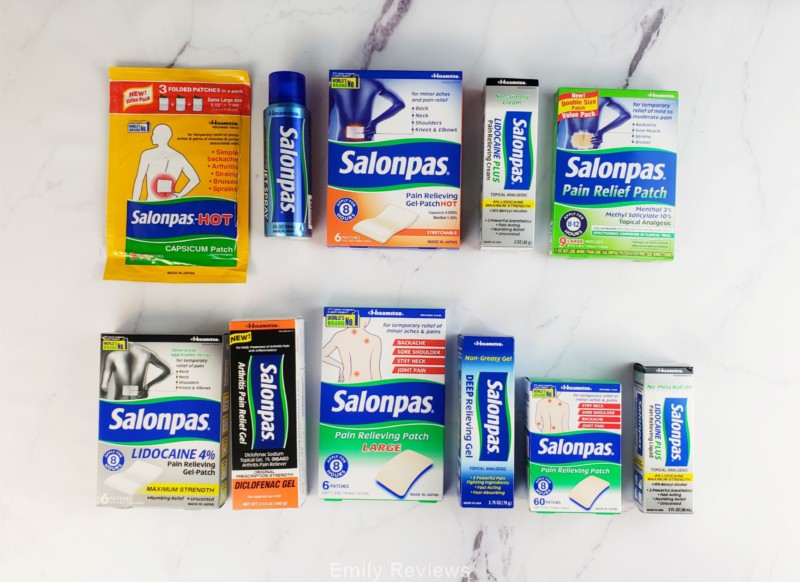 Thank you to Hisamitsu for providing me with products to facilitate my blog review. All opinions are 100% my own.
No matter what our age is or the kind of physical shape we're in, I think it's safe to say that we all overdo it from time to time. It could be too much yard work, a new exercise routine or sports activity, or it may be that constant ache from arthritis or bursitis. Maybe you've strained or sprained your back, shoulder, knees, elbows, or neck area. If you're experiencing discomfort from these types of pain, check out Salonpas.
Salonpas specializes in topical pain relief products. They offer you a choice of gels, patches (in a variety of sizes), roll-ons, and sprays. Many of these choices contain the analgesic Lidocaine (4% which is the maximum strength available without a prescription) and can give you 8 to 12 hours of pain relief.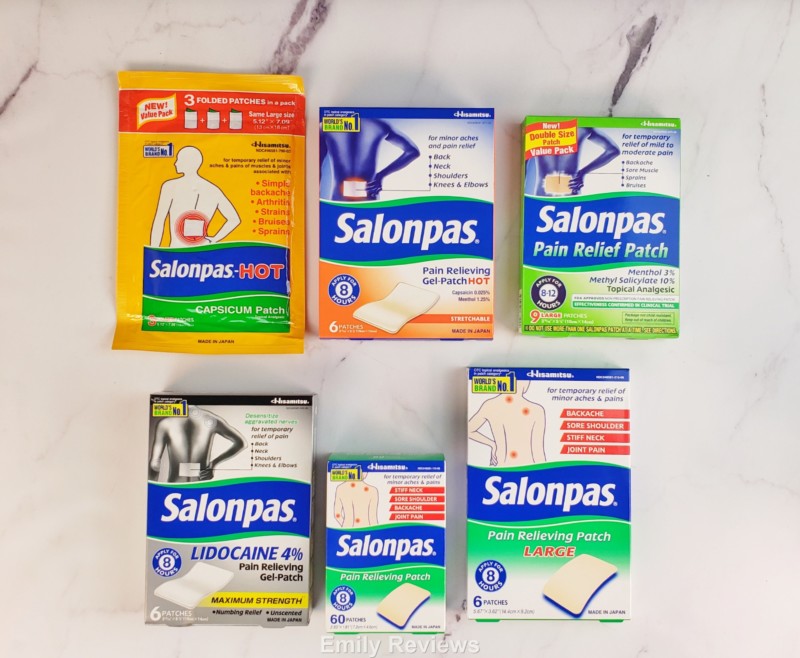 Benzyl Alcohol is an anesthetic that is also contained in some of the Salonpas products. This ingredient gives you fast relief from aggravated nerves.
If you prefer something unscented, Salonpas has thought of that also. No more menthol odor!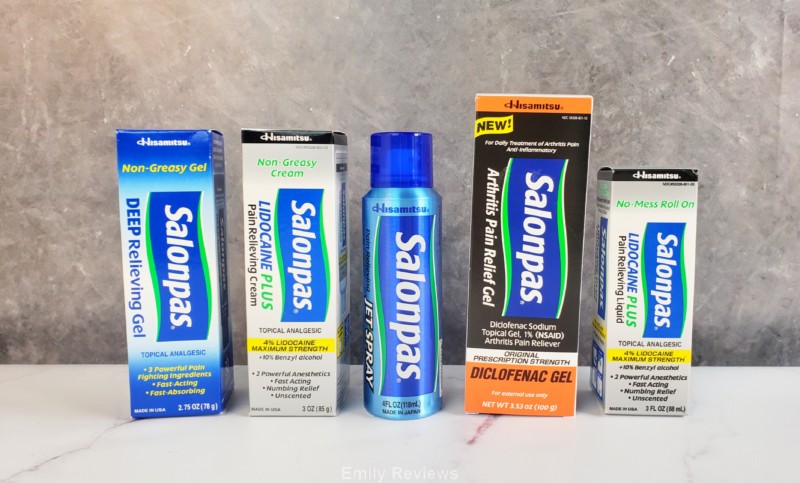 Arthritis pain can range from an inconvenient annoyance all the way to debilitating at times. If you need a pain-relieving gel designed specifically for arthritis, Salonpas has a gel the uses prescription-strength diclofenac which is the most recommended topical pain relief for arthritis. This gel has been clinically proven to reduce joint pain and is safe to use consecutively for 21 days.
Another item Salonpas offers is a patch that combines menthol for cooling and Capsaicin (made from chili peppers) to create a warming sensation.
Salonpas offers powerful relief when and where you need it!
Buy It: Please visit the Hisamitsu website to see the great selection of Salonpas products they offer and convenient shopping locations.
Connect: Don't forget to follow Salonpas on Facebook, Twitter, and YouTube for the latest product announcements and special offers.
WIN IT: One winner will receive the Salonpas full product suite. The full product suite from Salonpas includes the NEW Salonpas Arthritis Pain Relief Gel, Salonpas® HOT, Salonpas® Lidocaine Plus Pain Relieving Liquid, Salonpas® Lidocaine Plus Pain Relieving Cream, Salonpas® Lidocaine Pain Relieving Gel-Patch, Salonpas® Pain Relieving Patch, Salonpas® DEEP Relieving Gel, Salonpas® Pain Relief Patch, Salonpas® Pain Relieving Gel-Patch Hot, and Salonpas® Pain Relieving Jet Spray. This is a US giveaway. The giveaway is scheduled to end on 5/21/2021. Good luck!


This post currently has 6 responses.