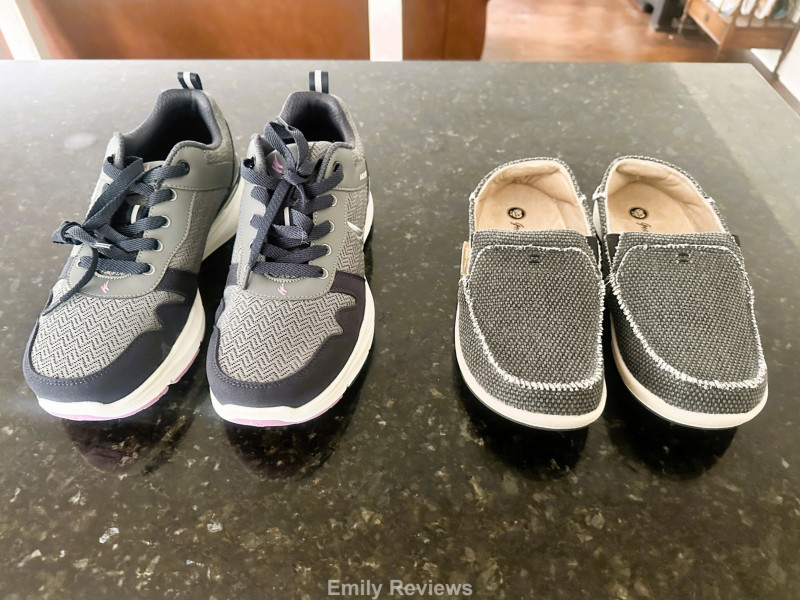 Thank you to WalkHero for providing me with products to facilitate my blog review. All opinions are 100% my own.
I was recently asked if I wanted to try a pair of shoes from WalkHero. WalkHero specializes in shoes with high arch support. I thought the shoes would be perfect for my mom who often has pain when she goes on long walks. WalkHero sent her a pair of Hit Road Arch Support Sneakers in DarkBlue. The following is her review.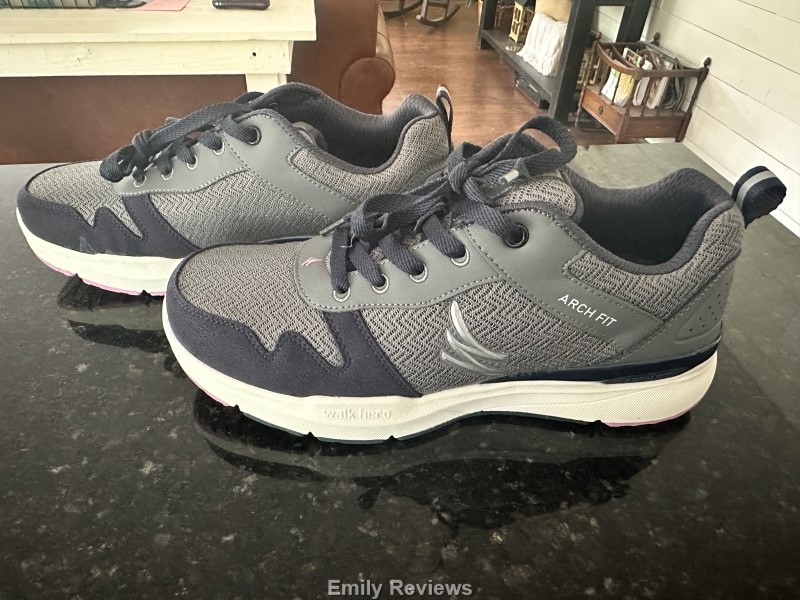 "I just got home from my inaugural 5-mile walk with my new Walkhero shoes. First of all, a little history needs to be shared. My feet are almost 68 years old and 35 of those years they spent the majority of their time in 3- to 4-inch stiletto heels. When they weren't crammed into stilettos, they were running and doing long-distance walks. My left foot has a hammer toe and a plantar fibroma on the arch. My right foot has arthritis and a bunion. Now to my Walkhero shoes. These shoes not only supported and cushioned the area with arthritis, but the toe box (for lack of a better word) was ample enough to accommodate the hammer/curled toes and the bunion without being sloppy. The arch support kept my feet from hurting but wasn't so significant that it rubbed on the plantar fibroma.
Sometimes after my long-ish walks (5 to 10 miles at least 5 days a week), my body feels old and tired. My back, right groin area, and right hip are screaming from a pinched nerve that I have as well as other issues. That is not the case today. I finished my walk the same way I started it. I wasn't limping, I wasn't in pain, I wasn't tired (I could have easily walked further, but I wanted to get home and write this review), and I felt younger than I do after most of my walks.
Hopefully, your feet and body are healthier than mine but if you have some of these same issues or other issues with your feet, back, hips, and/or knees, I firmly believe a pair of Walkhero shoes is going to feel amazing on your feet."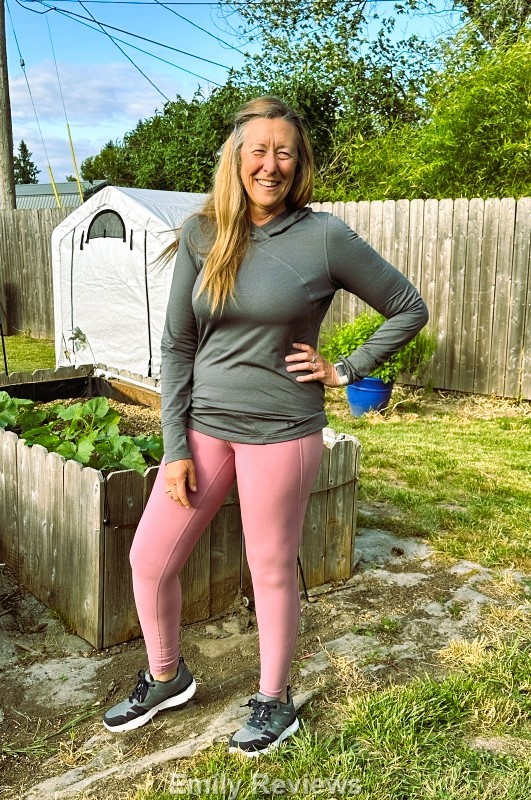 WalkHero also sent me a pair of Canvas Arch Support Loafers in Black to try. Something you might not be able to tell from the photos of the Canvas Arch Support Loafers is that the back can be worn up or down.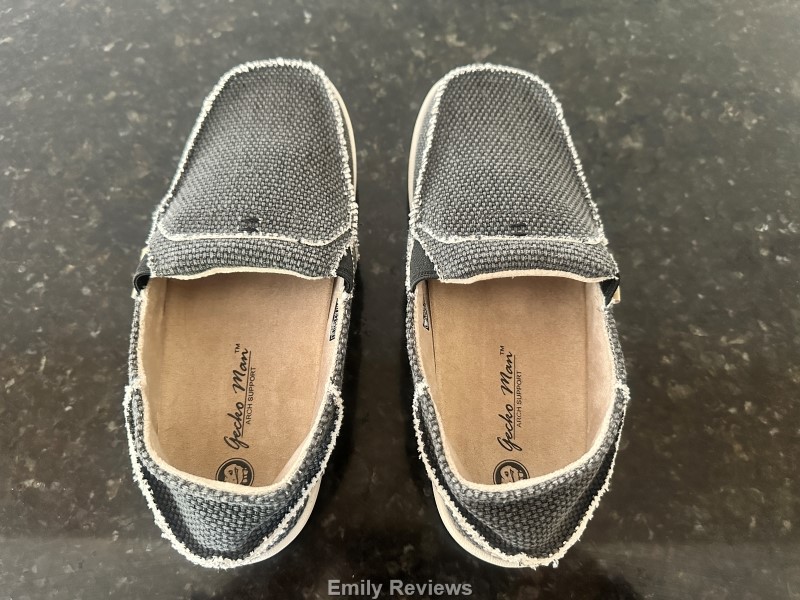 I took these on a weekend out-of-town trip. We had one day where we spent hours walking around the city. My feet never got tired or sore. As my mom said, I could have kept walking if we had the time to do so.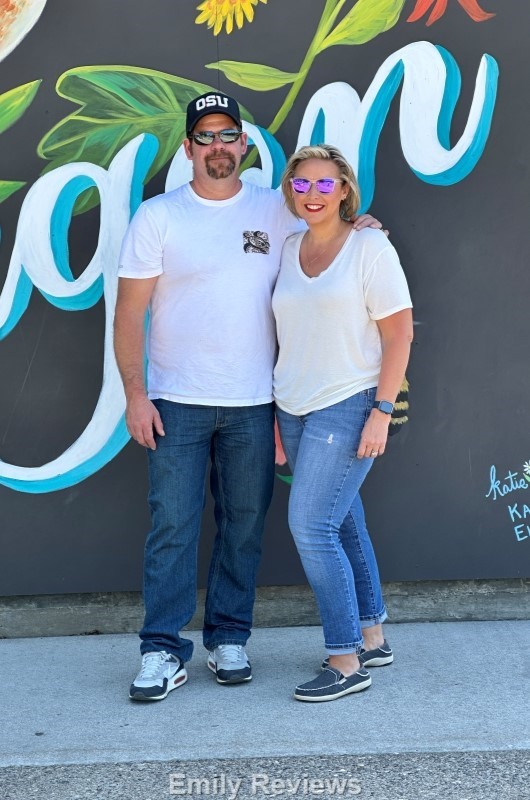 Both my mom and I are impressed with our new WalkHero shoes. If you are in the market for shoes with high arch support, I suggest WalkHero!
Buy It: Please visit the WalkHero website to see their great selection of products and convenient shopping locations.
Connect: Don't forget to follow WalkHero on Facebook and Instagram for the latest product announcements and special offers.


Hello, my name is Laurie. My family and I live near the Oregon coast. When we aren't at work, in school, or on the volleyball court, we enjoy traveling, cheering for our favorite sports teams, playing outdoors, and checking off items on our bucket list. We are lucky in that both sets of our parents, as well as our siblings and their families, live within an hour of us. We get together often to help one another out, celebrate milestones, and go on adventures together.
This post currently has 8 responses.