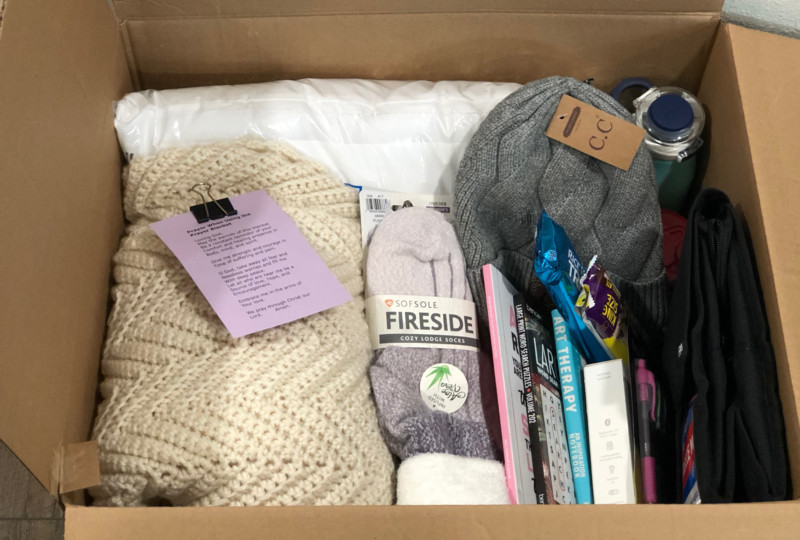 Since my cancer diagnosis, I have been gifted multiple wonderful 'Chemo Care Packages'. They have come in a gift bags, boxes, and baskets. No matter if they are big or small, they have all meant a great deal to me as I know the person who put it together spent a lot of time selecting just the right items to add to the care package. Today, I thought I would share with you some of the things that I have received that have been useful, in case you ever are wanting to put together a Chemo Care Package for a friend or loved one.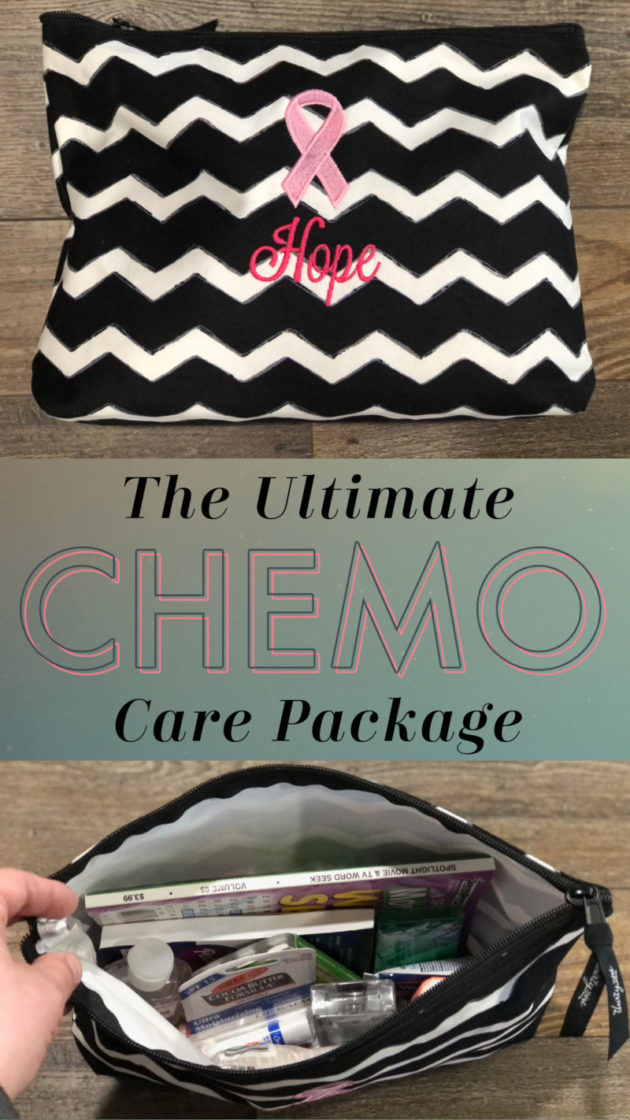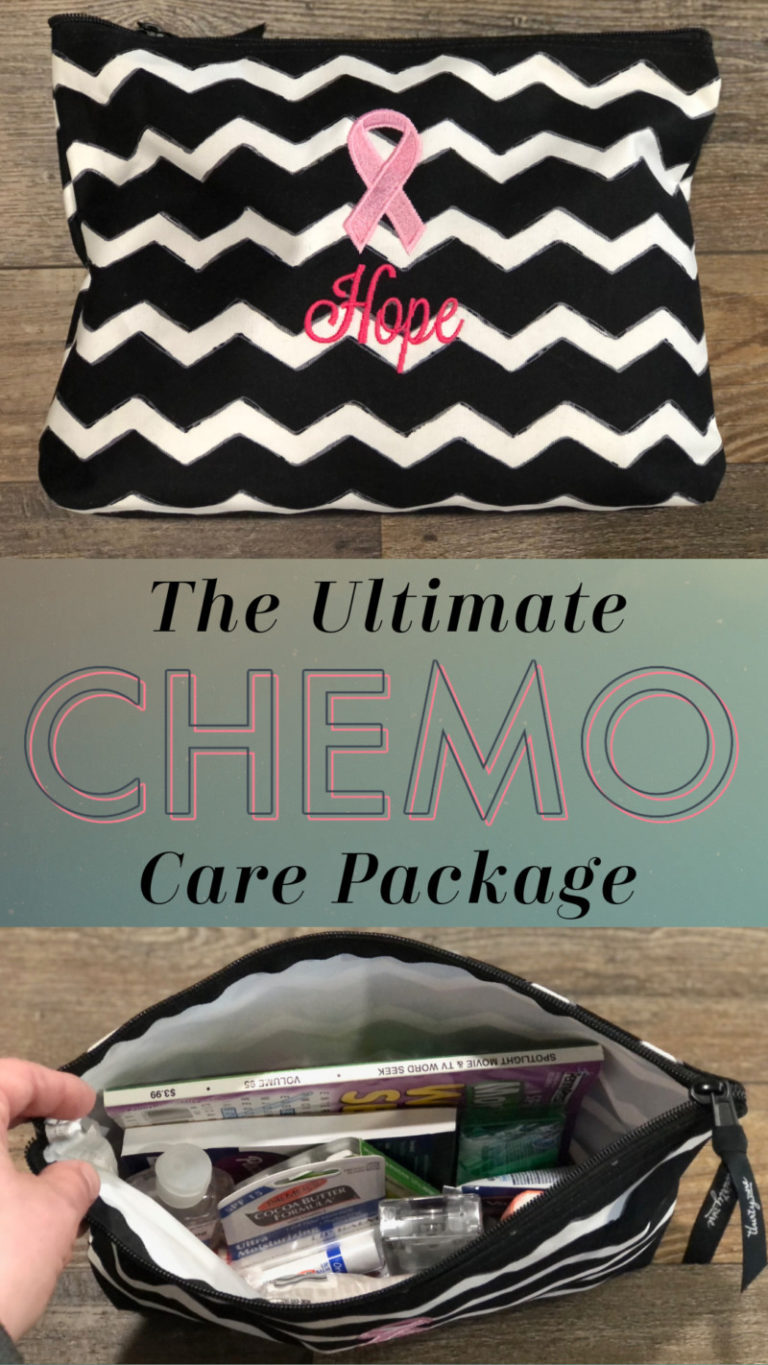 Lotion – Skin gets dry, especially hands from all the washing. Stick with unscented lotion so it doesn't trigger nausea.
Lip balm/Chapstick – Lips also get dry – stick to lip balm that is natural with essential oils – again nothing with a strong scent as it may trigger nausea.
Hand Sanitizer – Chemo causes a lowered immune system, so hand washing is extra important. Sometimes you are not near a sink, so a small hand sanitizer is super helpful. I really like the ones that have a little clip so it hangs right on my bag.
Mouth Rinse – Dry mouth is common with Chemo patients – Biotene is a good brand.
Water Bottle – Patients receiving chemotherapy need to hydrate, hydrate, hydrate. A new water bottle will help to keep drinking water fun!
Peppermints/Ginger Drops/Hard Candies – These help with both nausea and dry mouth that can accompany chemo.
Snacks – Prepackaged snacks such as granola bars, trail mix and applesauce pouches are perfect.
Socks/Slippers – My feet are always chilly, so the new socks and slippers that I have been gifted are wonderful. I not only have a bag that goes along with me to chemo, but another bag for the hospital should I end up needing to stay. Socks with grippy bottoms and a pair of slippers are in that bag, ready to go if I should need them. Let's face it, the hospital grippy socks are not the most cute or comfortable.
Pajamas/Comfy Clothing/Robe – Odds are good that your recipient will be spending more time at home and resting after chemo, as fatigue is the most common side effect. New pajamas were a welcome find in some of the care packages I was gifted. If you don't know the person's size, a little big is usually better. You could try asking their spouse or parent for sizing as well.
Hat/Scarf – Although some people are able to keep their hair while doing chemo, I was not so lucky. I am very thankful for the gifts of hats and scarfs to cover my newly bald noggin. Make sure to choose fabric that is soft & not scratchy.
Journal/Pen – Journaling can really help the person process what is going on. You can choose a guided journal with biblical quotes or something more open ended. Don't forget a fun pen to go with it!
Crossword/Word Finds/Sudoku Books – Time spent waiting at doctor's appointments or receiving chemo can get long. These books help keep the mind sharp and pass the time.
Magazines – Whatever topic interests them… gardening, cooking, decorating, fishing, hunting, gossip, etc.
Adult Coloring Books & Colored Pencils – Coloring is not just for kiddos! It can be a great stress reliever. Depending on the person you can choose uplifting/inspirational or salty/funny.
Blanket – A medium size blanket that washes well and is super soft is my recommendation. I get chilly during chemo so I like being able to have a blanket to snuggle up in.
Travel Pillow – Pillows at the hospital are hardly pillows at all. A travel pillow or neck pillow will help keep them comfortable.
Gift Card for Gas or Groceries – Practical & useful, gift cards have been a wonderful blessing for me as we are doing a lot more driving than usual due to all of the extra appointments. Many have also gifted us gift cards to local restaurants, which is perfect for 'take out' on nights I do not feel like cooking.
A Handwritten Note/Card – It doesn't need to be the most eloquent message. It is hard to know what to say when someone you love has cancer. Something as simple as Thinking of You or Praying for You along with some of the items listed above shows how much you care.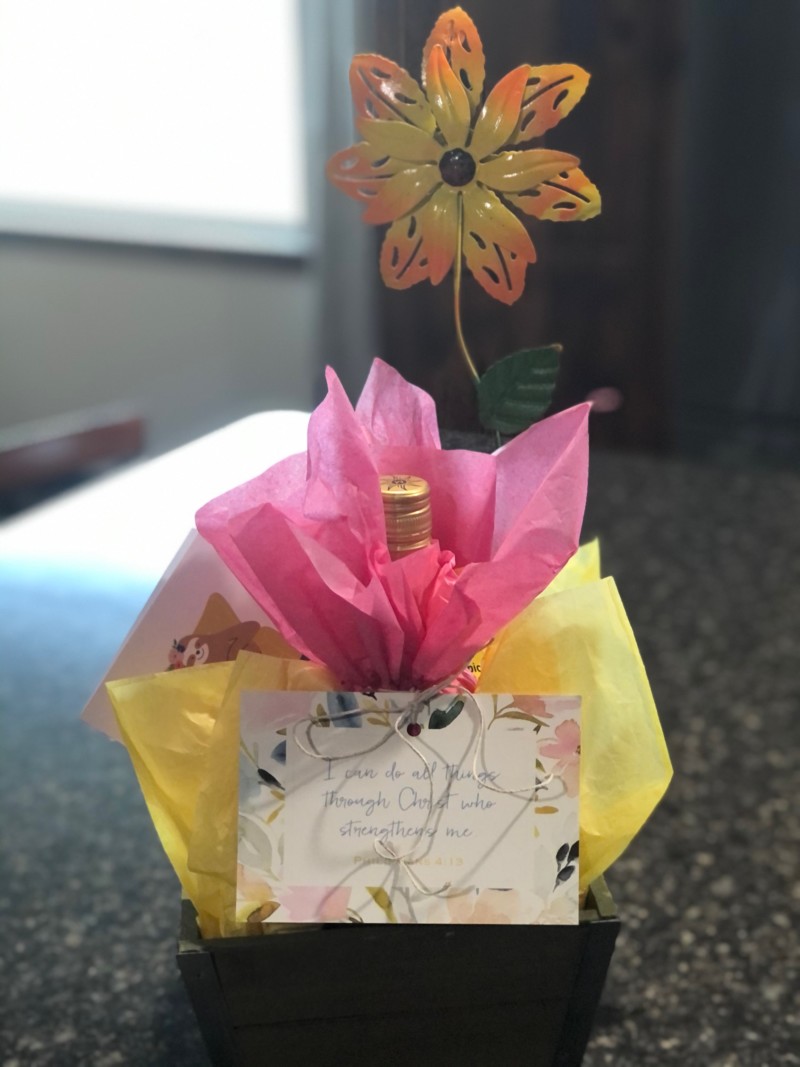 You definitely don't need to put all of these items into your care package, but I hope this helps you find a starting point. You can always tuck in other things that you think may be useful or meaningful as well.
Let me know in the comments: Have you ever made a Chemo Care Package? If so, is there anything that you added that I missed?

Hi, my name is Asha. I am 34-years-old and am a nurse by profession. Right now I am battling Breast Cancer. My husband and I have been married for 8 years and together we have a sweet seven-year-old daughter, a fun four-year-old son, and a lovable bunny named Caramel. I enjoy spending time with family, taking photographs, scrapbooking, hunting, fishing, cooking and gardening.
This post currently has 7 responses.