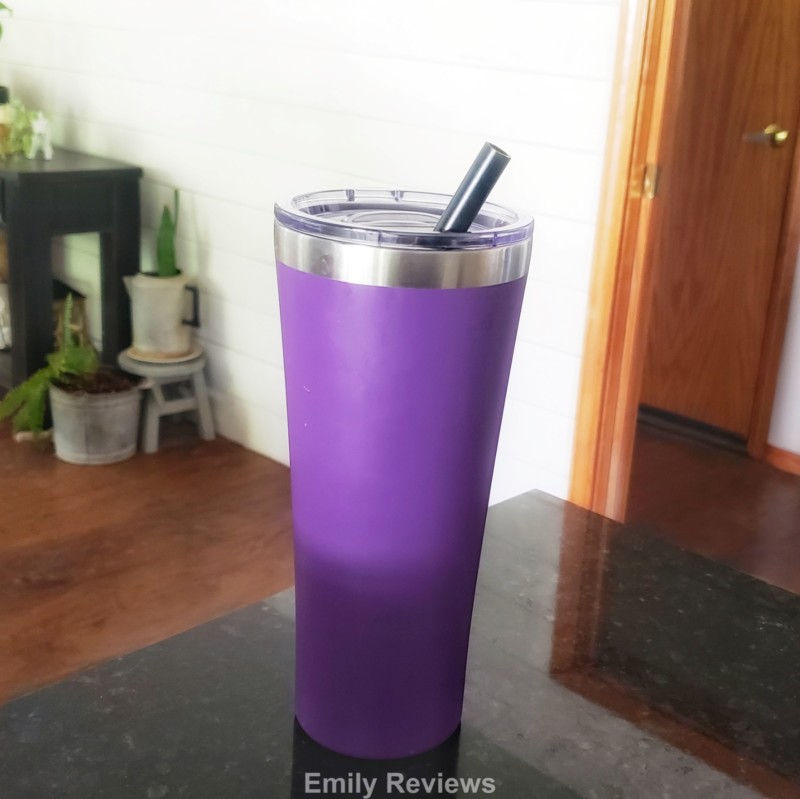 Thank you to Zak! Designs for providing me with products to facilitate my blog review. All opinions are 100% my own.
Staying hydrated is essential to your health. Many people have a hard time staying hydrated. Having a water bottle by your side makes it easier to drink water throughout your day.
I have always struggled with drinking enough water. Over the last few years, I have really made an effort to be better about it. I have discovered that if I carry a water bottle that has a straw, I tend to drink more water than I do with a bottle that doesn't have a straw. I don't know why that straw makes such a big difference but it does to me.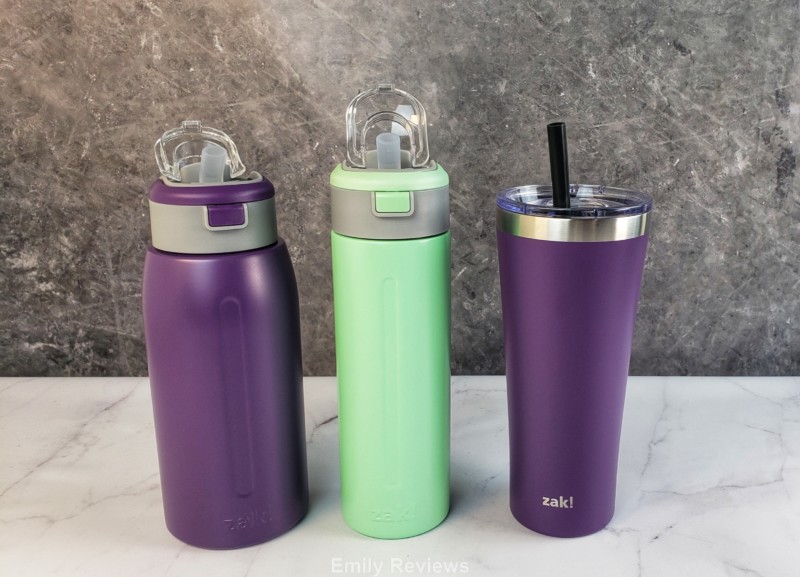 My favorite water bottles come from Zak! Designs. I like the Genesis 24 ounce Vaccum Insulated Stainless Steel Water Bottle, Genesis 32 ounce Stainless Steel Water Bottle, and Alpine 30 ounce Stainless Steel Vacuum Insulated Tumbler with Straw. These bottles are the perfect sizes for me. They hold a good amount of water, but not enough to be heavy or overwhelming. I have tried water bottles that hold more ounces thinking that I will have to refill them fewer times throughout the day, but found the large size to be overwhelming. A water bottle that is between 24 ounces and 32 ounces works well for me. I aim to fill them three or four times a day.
My daughters like the Planeterra water bottles. They hold 18 ounces and have a straw top. They are a great size for keeping in the exterior pocket of a backpack. The Planterra water bottles are made with eco-friendly plastic and are BPA-Free. They are dishwasher and microwave safe.
Zak! Designs has several water bottle designs and sizes for you to choose from. Find what works for you and stay hydrated!
Buy It: Please visit the Zak! Designs website to see the great selection of products they offer and convenient shopping locations.
Connect: Don't forget to follow Zak! Designs on Facebook, Twitter, and Instagram for the latest product announcements and special offers.


Hello, my name is Laurie. I have been married to my husband for 14 years. We have two young daughters, ages 11 and 13 years old. My family and I live in Oregon so that means we are just minutes from the beach, mountains, and desert.  We love it here and try to spend as much time outdoors playing as we can. When we aren't outside playing, I enjoy reading, gardening, refinishing furniture, and other crafts.
This post currently has 4 responses.