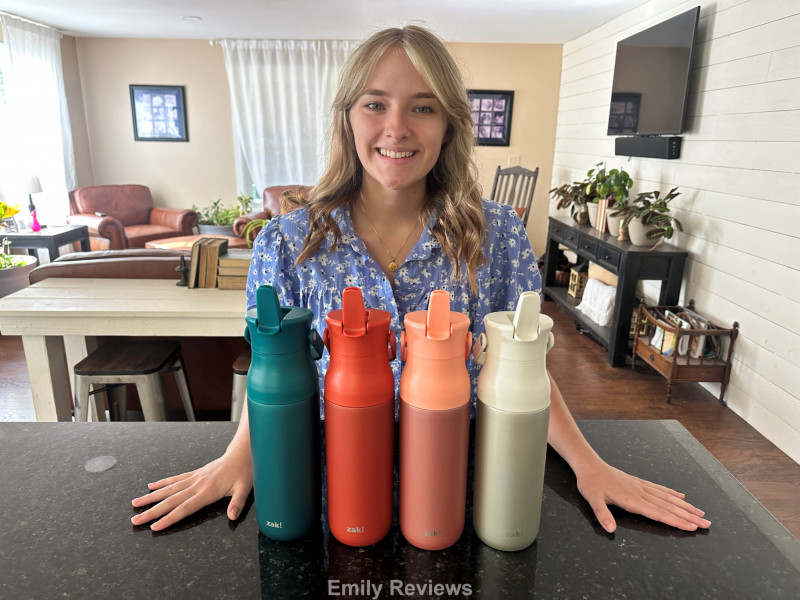 Thank you to Zak! Designs for providing me with products to facilitate my blog review. All opinions are 100% my own.
If you follow my reviews regularly, you know I am a fan of Zak! Designs products. Over the years I have reviewed several styles of water bottles and dishes. They have all been great and worked well.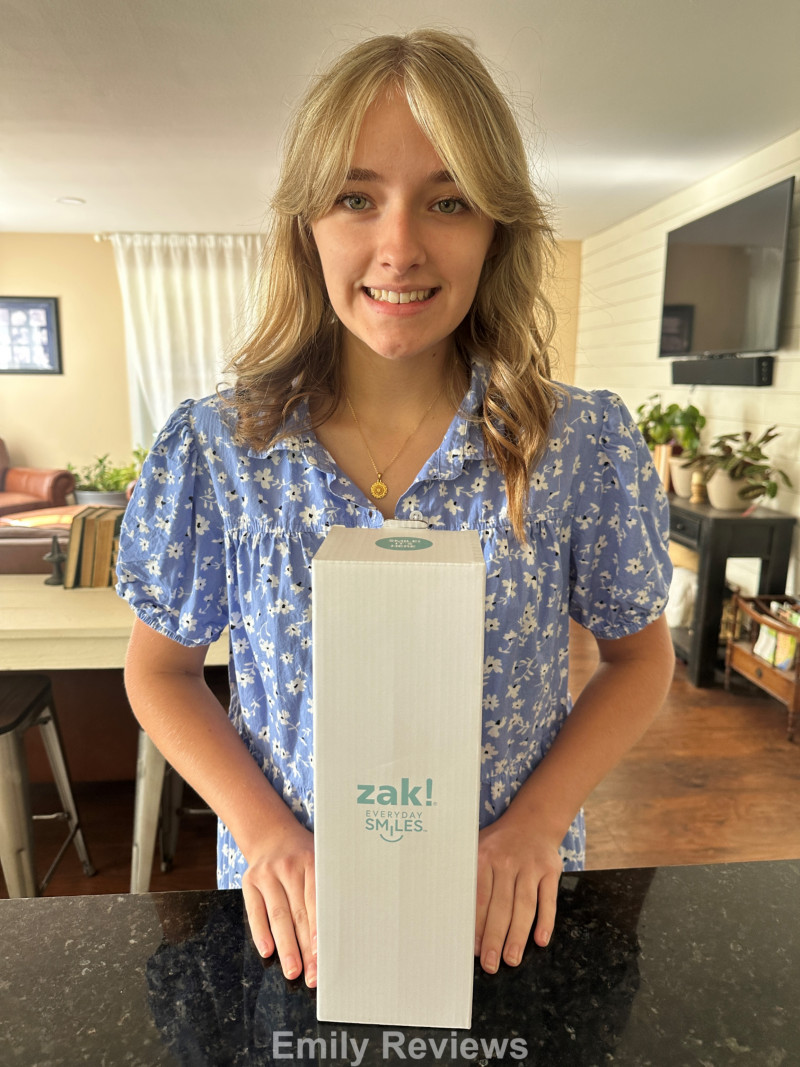 Zak! Designs products are not only functional but are also fun. The company is dedicated to making products that put a simile on your face whether it is a favorite tv/movie character, an uplifting message, a fun pattern, or cheerful colors, Zak! Designs want you to enjoy using their products.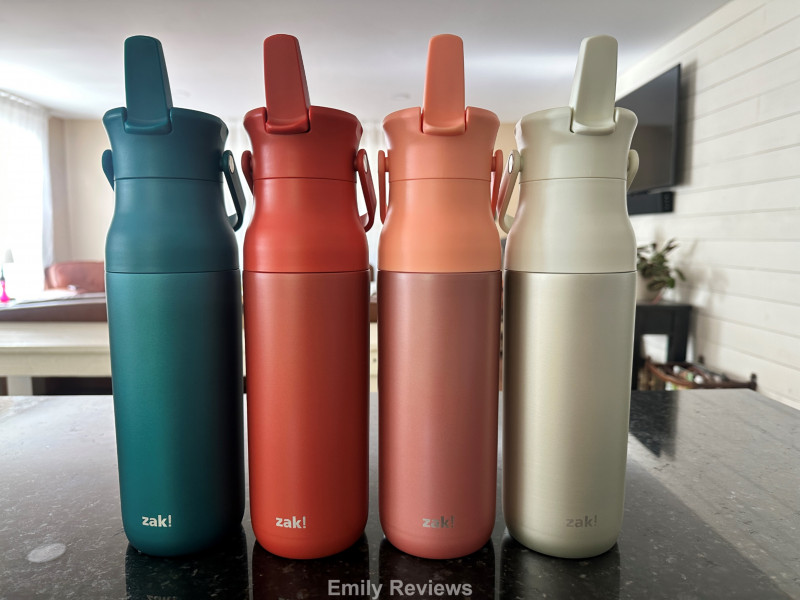 Last month I received the new Harmony Recycled Stainless Steel Water Bottles for review. Harmony water bottles are available in straw or chug lids. They come in 32 ounces or 14 ounces. The 14-ounce bottles are available in eleven different colors/patterns. The 32-ounce bottles are available in four colors. I selected 32-ounce water bottles, one in each color, and straw lids with them all.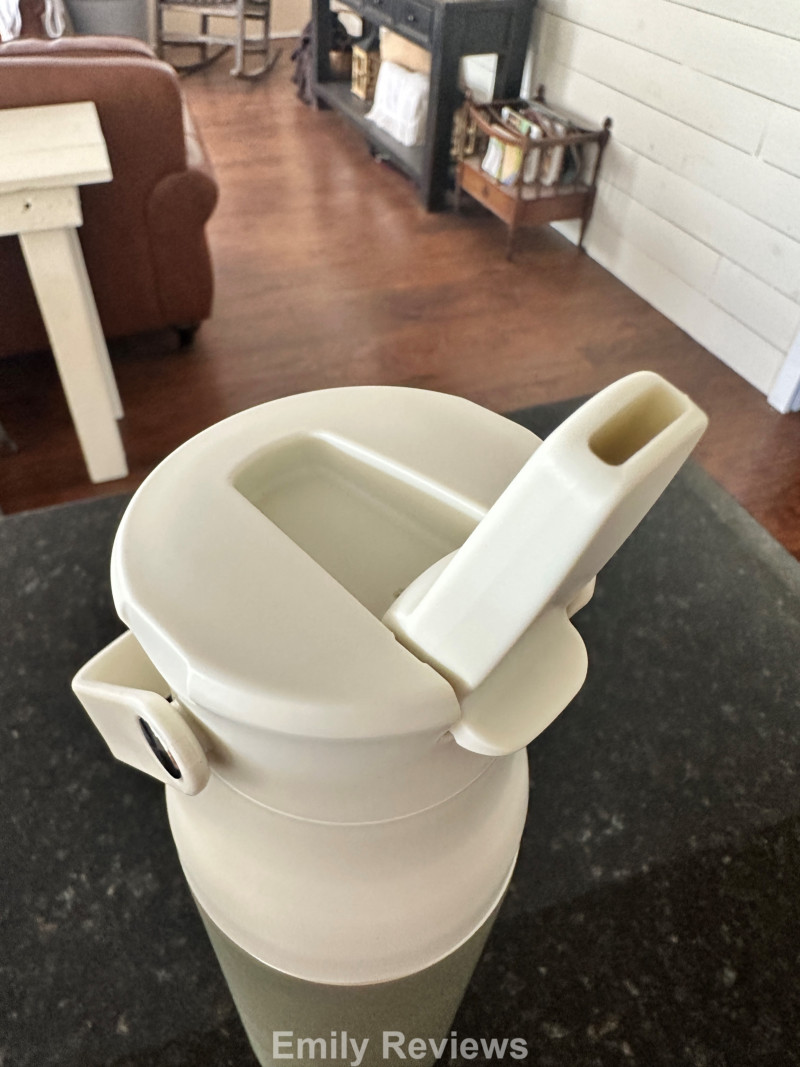 Harmony water bottles are crafted with 75% recycled material. They have double-wall vacuum insulation to help keep drinks cold for hours. Harmony water bottles feature wide carrying handles and pull-up drinking spouts. The bottle and lid are BPA-free and dishwasher top rack safe.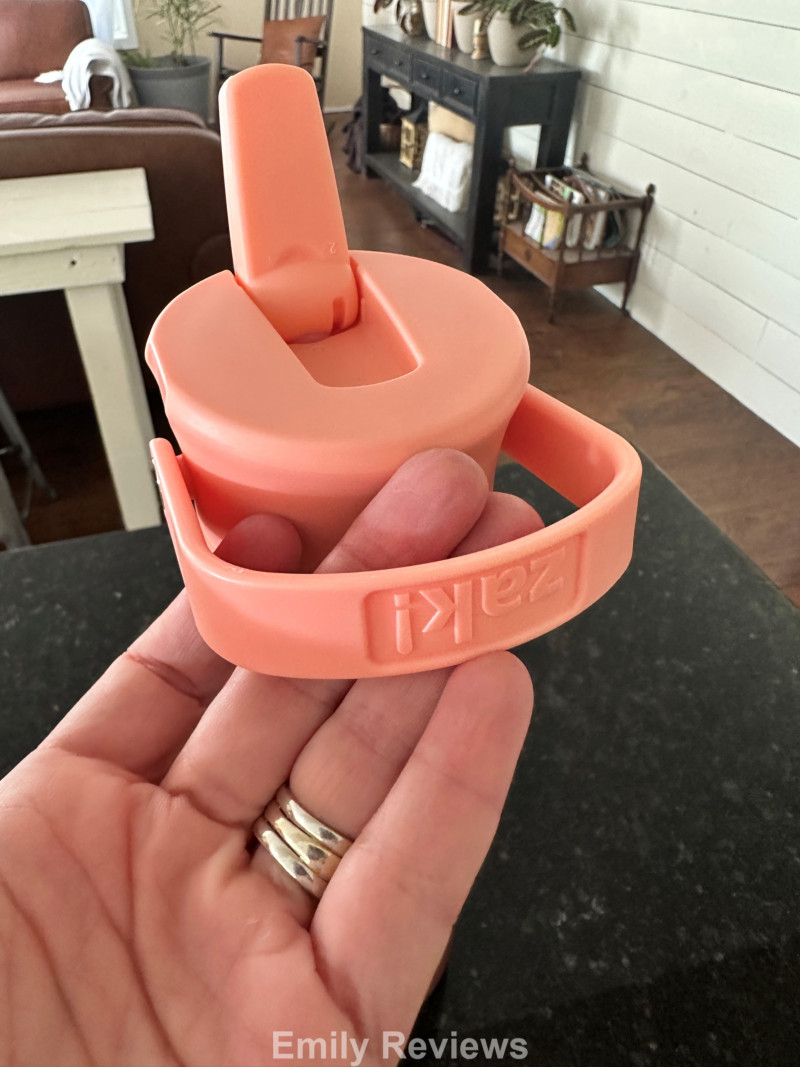 The first thing I noticed about the Harmony water bottles was how attractive they are. The colors are trendy and really pretty. The second thing I noticed was that you can open the bottle in two places. The top part comes off for easy liquid filling. Zak! Designs didn't stop there, they also made it so you can open the bottle at a lower and wider spot to accommodate adding large ice cubes. How thoughtful was that?!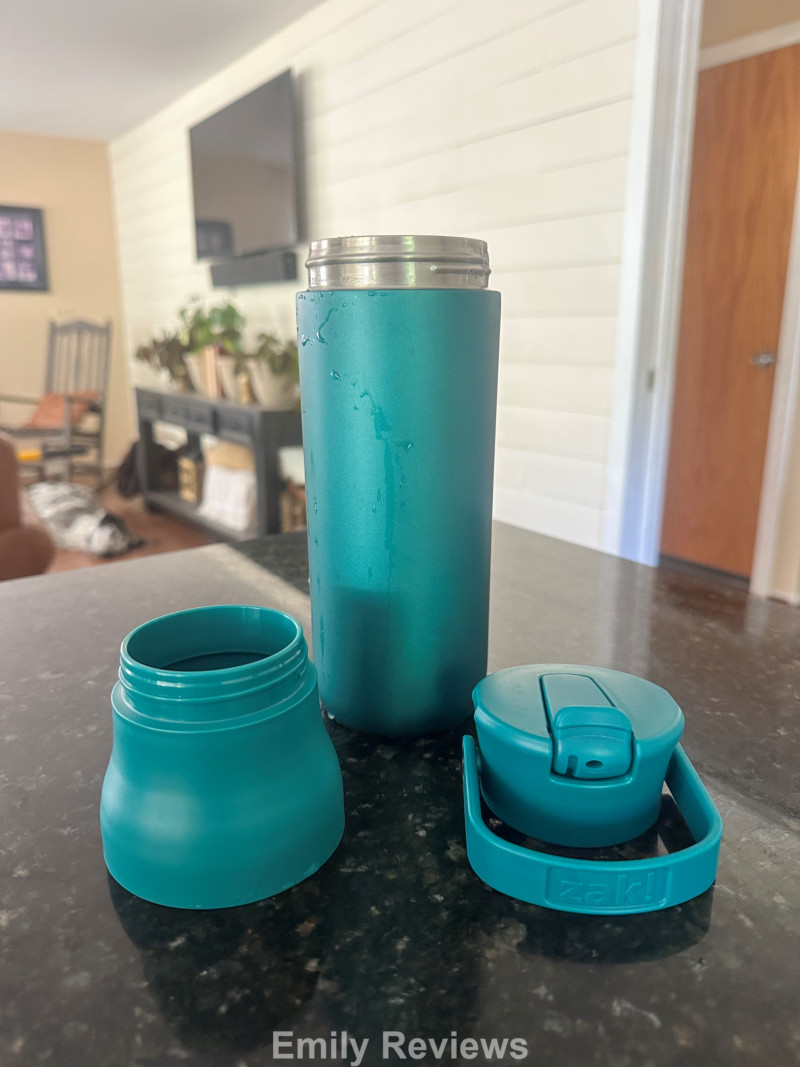 If you wanted to, you could add your beverage of choice to this lower portion, freeze it, and then attach the rest of the bottle and fill it with more of your beverage. (Make sure you don't overfill and risk damaging the bottle.)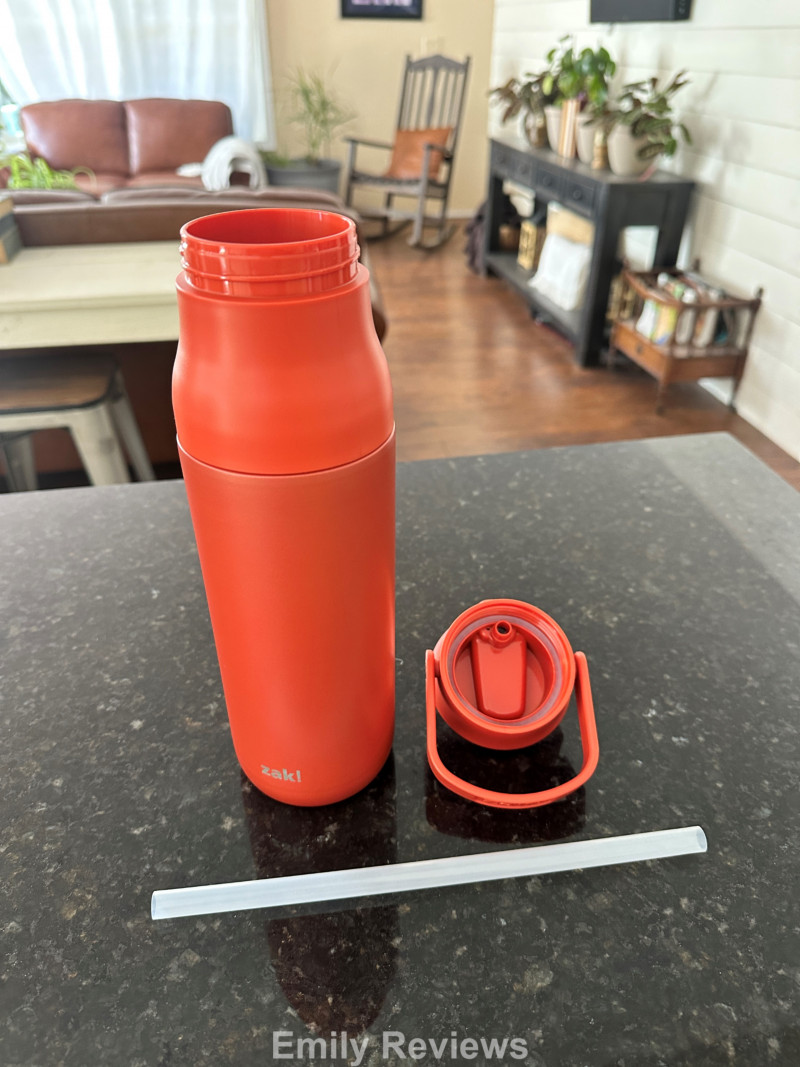 This summer, we have taken our Harmony water bottles with us on walks, camping, and to the gym. They have been a great tool to help keep us hydrated during the hot weather!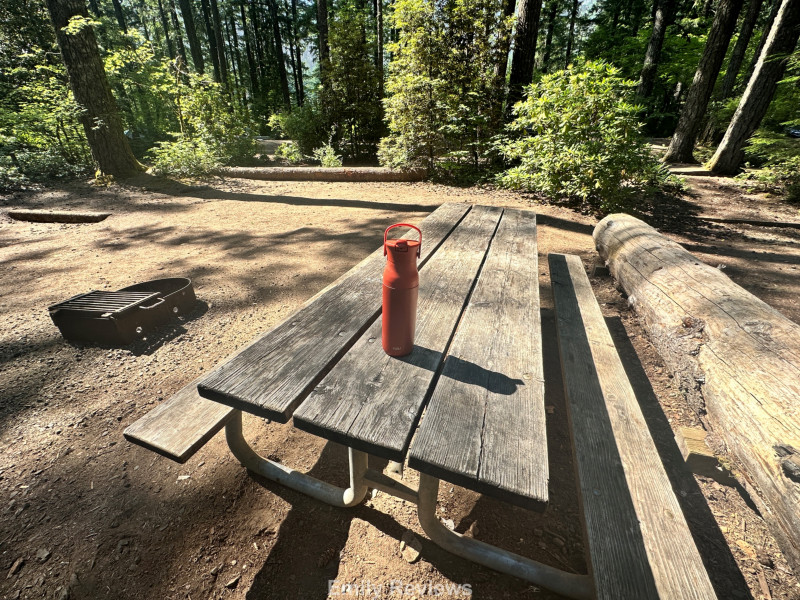 If you are in the market for fun dishes and drinkware, check out Zak! Designs.
Buy It: Please visit the Zak! Designs website to see their great selection of products and convenient shopping locations.
Connect: Don't forget to follow Zak! Designs on Facebook and Instagram for the latest product announcements and special offers.


Hello, my name is Laurie. My family and I live near the Oregon coast. When we aren't at work, in school, or on the volleyball court, we enjoy traveling, cheering for our favorite sports teams, playing outdoors, and checking off items on our bucket list. We are lucky in that both sets of our parents, as well as our siblings and their families, live within an hour of us. We get together often to help one another out, celebrate milestones, and go on adventures together.
This post currently has 4 responses.