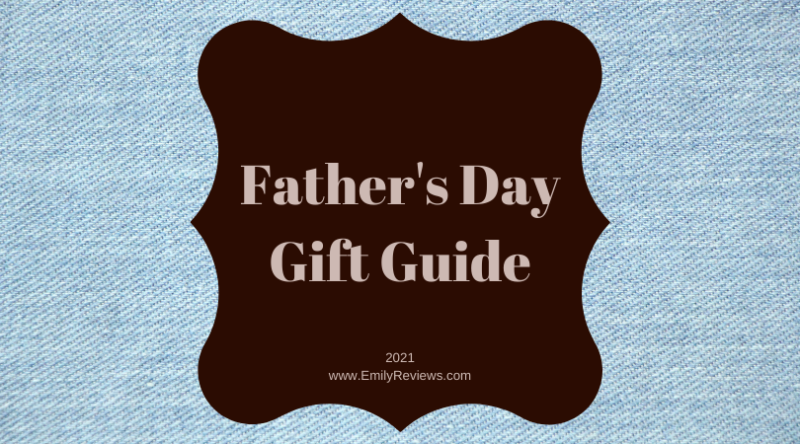 Emily Reviews writers were sent product samples for inclusion in this gift guide. There are affiliate links in this post. All opinions are our own.
Father's Day Gift Guide 2021 | Gift Ideas For Dad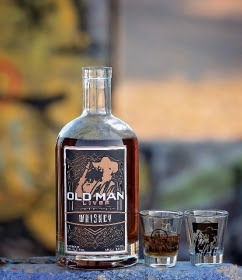 Old Man Liver American Whiskey is american-made and offers an oaky, smoky taste with a bit of spice. Ryan quite enjoyed the flavor. It's smooth yet distinct – and powerful, at 10-higher proof than Jack Daniels. So, you can drink less and get the same impact. If the man in your life enjoys a good drink, this is likely one he hasn't tried yet and would make a great gift. I think the name lends itself to a bit of a "punny" gift, as well, if you call your dad your 'old man'.
Buy it: Visit the OldManLiver.com website to see where to buy near you.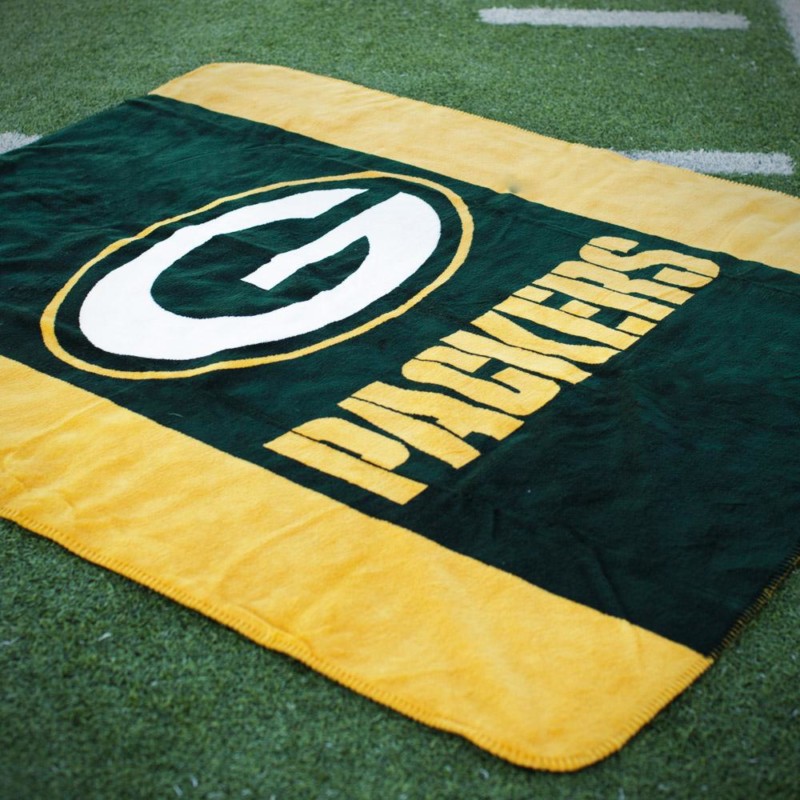 Denali's luxury sports blankets are the perfect way to treat dad or grandad this Father's Day. These premium blankets feature MicroPlush fabric and innovative fiber technology to create double the softness and durability and come designed in some of your favorite sport teams colors and designs. Denali's products are made in America and include a wide range of licensed NFL and collegiate sports team designs. Even better, customers receive a lifetime warranty on their purchases, so you can get your blanket replaced or repaired for as long as you own it! Simply put, dad will love and enjoy his new blanket for years to come!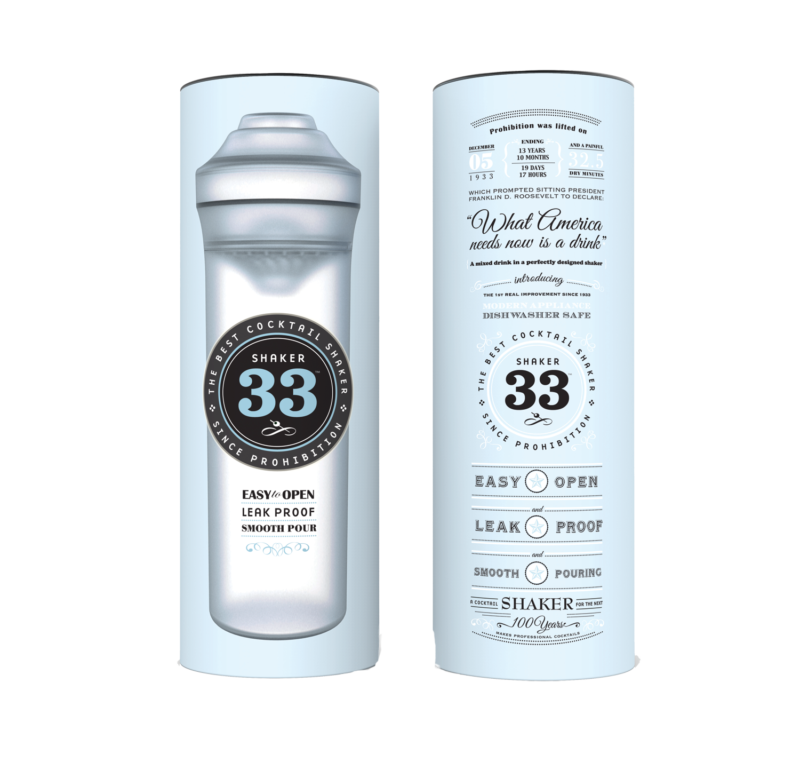 If you're on the hunt for the
best cocktail shaker
since Prohibition, check out the modern, sophisticated design of Shaker33. It includes several new features that solve the woes of the classic cocktail shaker and lets users effortlessly create exquisite professional cocktails. Shaker33's leak-proof, easy-to-open and smooth pour functions give amateurs and pros alike perfect cocktails, all the time, every time.
The well thought out design features a top that locks into place, removes easily, and eliminates spills and leaks for easy one-handed shaking. The locking dual-flow strainer has larger holes one one side for a fast pour and smaller holes on the other for a finer strain. Each shaker has a nesting top that stores the strainer, which keeps the bar clean from sticky messes. In addition, its patented design keeps condensation low – chilling just the drink and not hands.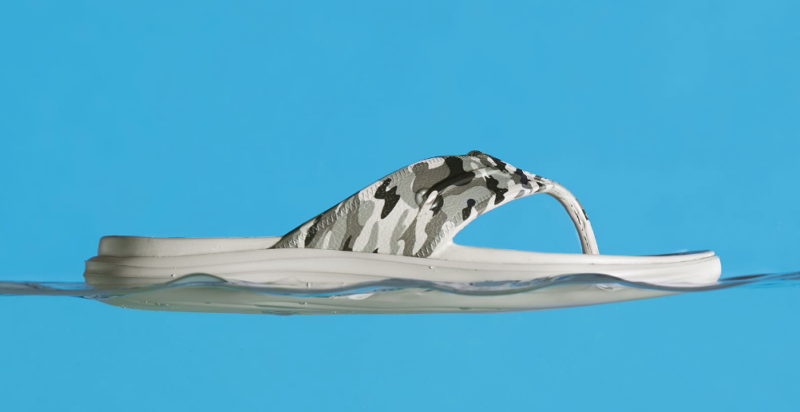 Help dad get geared up for summer with some awesome Sperry Windward Float Flip Flops. These are the most amphibious sandals yet, featuring zero water absorption for ultimate comfort. They are lightweight and will allow dad to enjoy maximum nautical fun. He will especially love the beefy EVA foam midsole and outsole for lightweight shock absorption and all-day comfort. Dress them up or dress them down, they can easily be worn with a tee shirt and shorts or a button-down oxford and khakis.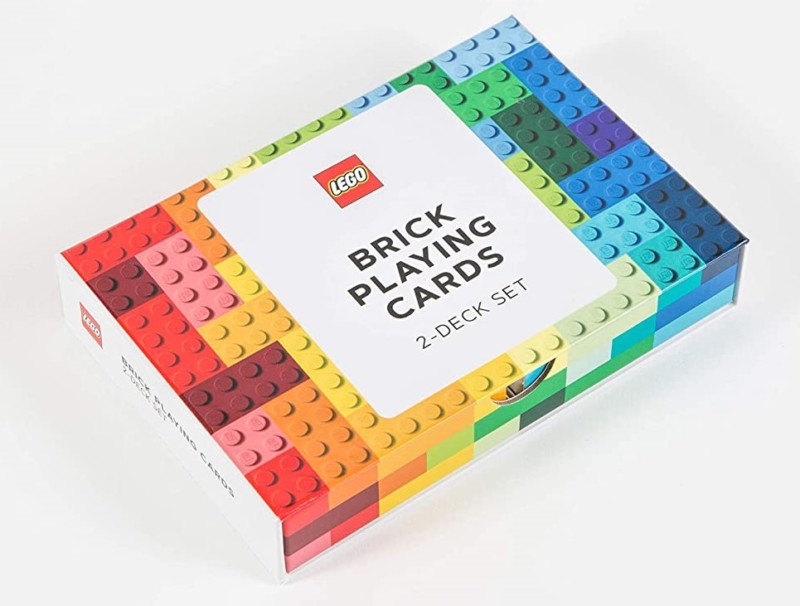 These LEGO Brick Playing Cards are the perfect gift for LEGO lovers and avid card players alike. Play with LEGO bricks in a fun, new way! Each set of 54-card decks feature vibrant, colorful LEGO brick designs on one side. These two playing card decks are set in a beautifully designed, collectible keepsake box, ideal for storing and displaying your cards. Enjoy playing card games with family and friends who share a love of LEGO bricks at parties, holidays, and events.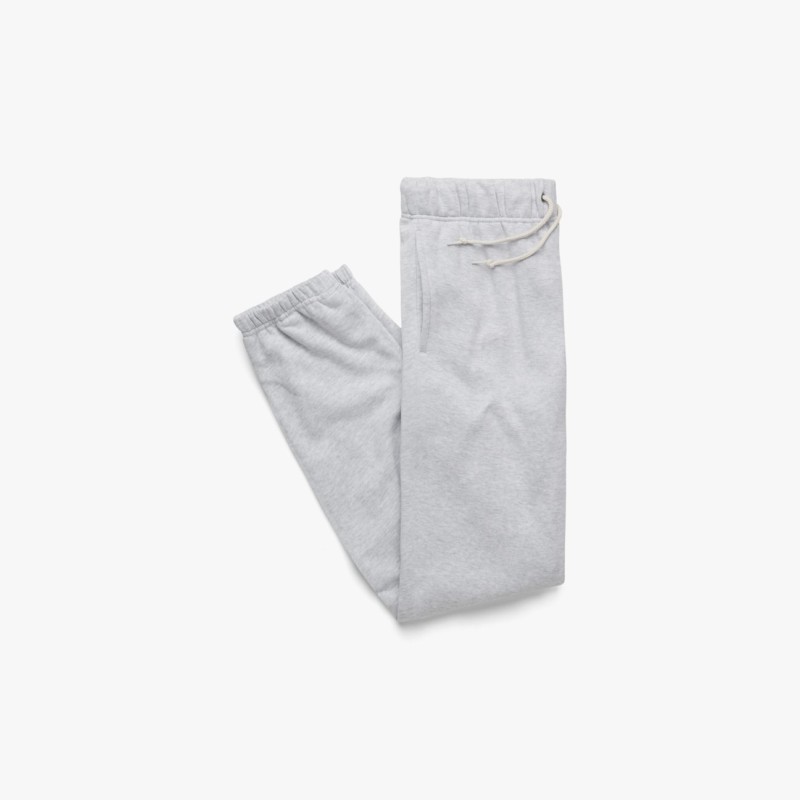 For the dad who deserves to relax, check out Homage go-to clothing. Their line of basics are very high quality, slightly generously sized and so cozy! These go-to sweatpants come in 9 different colors. These are Ryan's favorite sweatpants because they're just so soft and cozy, perfect for a day of watching Netflix or for wearing to bed. The go-to line features a wide range of basics from v-necks to hoodies so you can find great staple-pieces for your dad even if he's not a sweatpants kinda guy.
Buy it: Homage.com.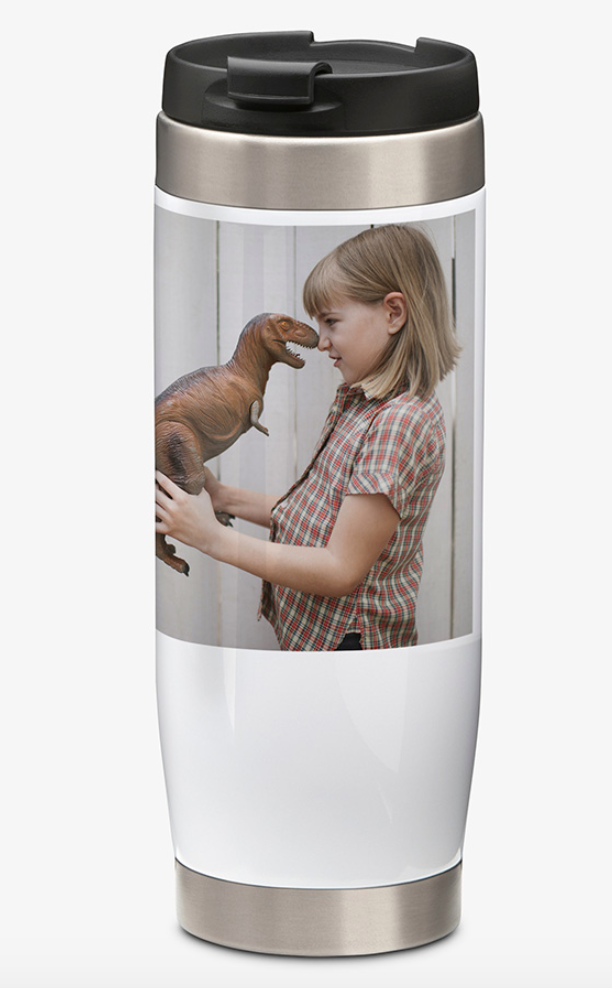 Dad or Grandpa can show off their favorite photos wherever they go with this Travel Tumbler from Kodak Moments. Coffee, water, tea, or soda: no matter which beverage he prefers. The Travel Tumbler is double insulated, and will keep 14 ounces of his favorite liquid hot or cold. The sleek stainless steel design includes a spill proof screw-on lid.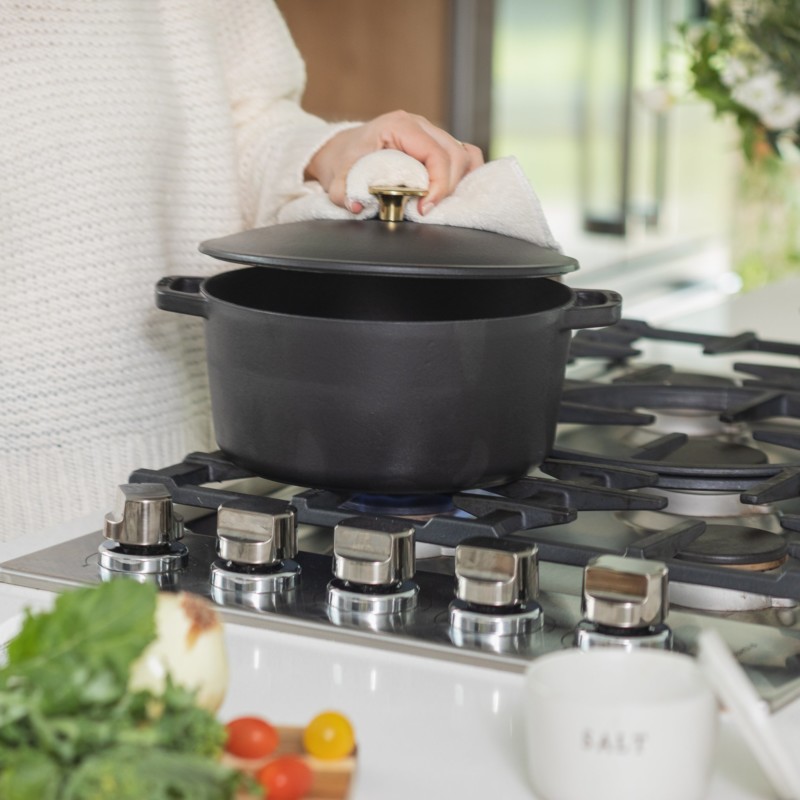 For the dads who love to cook or eat, check out this gorgeous and functional Cast Iron Dutch Oven from Shades of Green. Designed in California, the Kana Lifestyle Milo Collection Enameled Cookware is responsibly-made featuring a 40% recycled cast iron construction. It's also thoughtfully designed with a decorative style to enrich any kitchen style. This food-safe cast iron Dutch Oven is durable, practical, and offers an even temperature for cooking all kinds of family meals.
About Shades of Green:
Shades of Green is a sustainable shopping platform that offers consumers a curated selection of healthy, sustainable products from all over the world. All products offered on the Shades of Green website have been vetted to ensure they meet a certain sustainability threshold, and are then evaluated on a one to five scale to help educate consumers on what makes the product sustainable.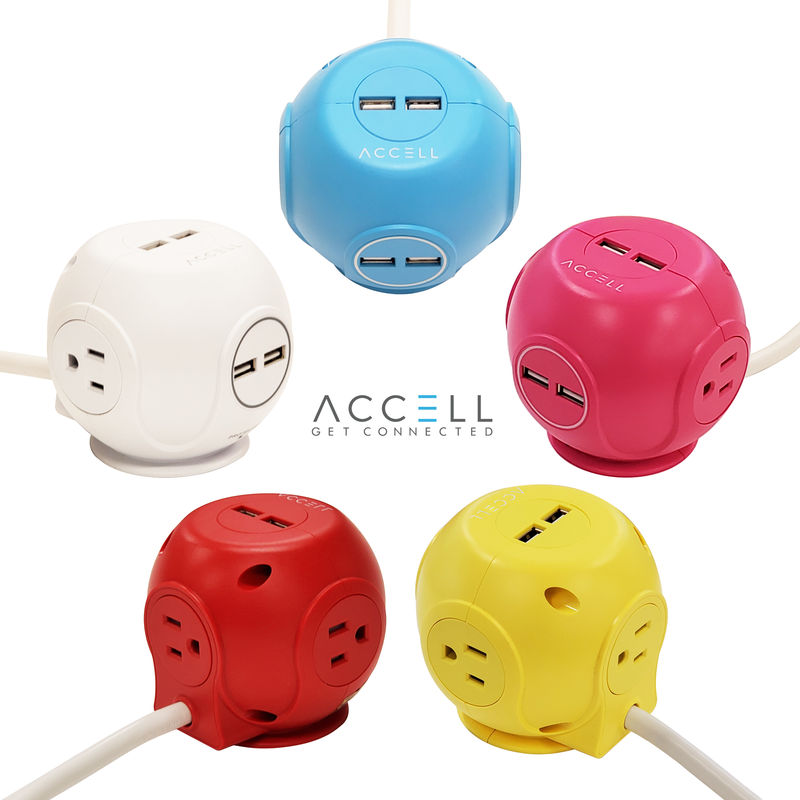 Have you ever felt like you're playing musical chairs with your outlets? Constantly having to unplug something so that you have space to plug in what you're wanting to use? We had felt that way in our office for a long time! I got Ryan an Accell power cutie to take care of the problem. These come in several colors. These have 3 surge-protected outlets and 4 USB charging ports. Plug in your laptop, a speaker, phone, tablet, lamp and more all at the same time. These make great practical gifts for anyone who uses a lot of electronics!
Buy it: Accell.com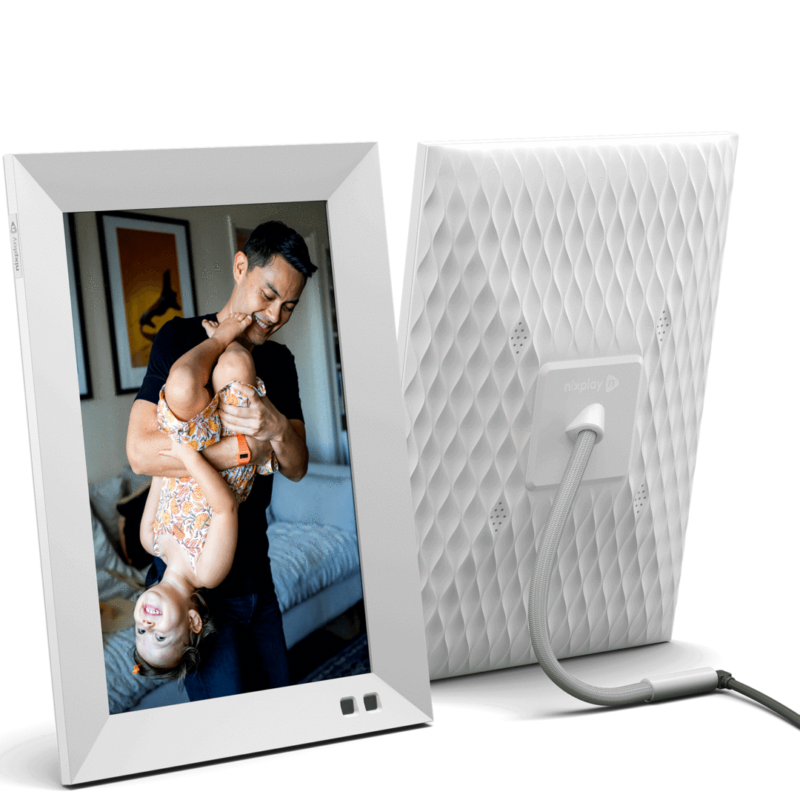 This limited edition 10.1 inch smart photo frame from Nixplay will make a wonderful gift. Fix it to the wall or stand it on a mantelpiece to display your photos – and with 8GB of storage, the possibilities are endless. Share your moments with smart photo storage and make the most of your greatest treasured memories. Use the app to upload photos and videos for mom or grandma! This special edition frame comes in white and is 50% off for Nixplay Plus subscribers, while supplies last!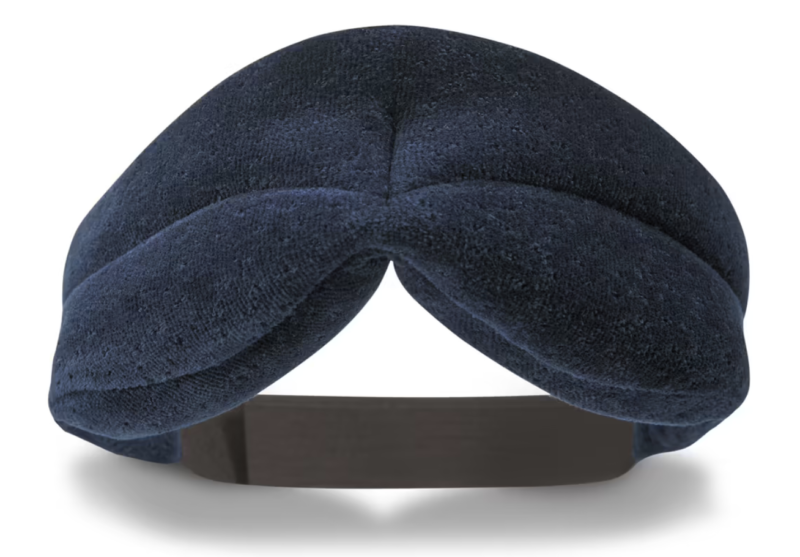 Help dad get a better night's sleep with The Sleep Mask by Tempur-Pedic. The unique TEMPUR® material will contour to his face for complete darkness and a comfortable fit. With an elasticized strap and velcro closure, it provides a snug, adjustable fit for any head size. Compact enough that he can take it on the go for travel or business. It will keep him cool, and molds perfectly to his face, maximizing restful sleep.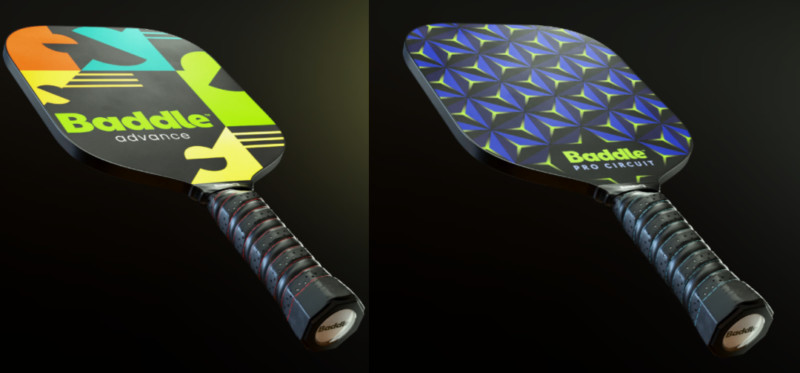 Whether dad has jumped on the Pickleball train or not yet, Baddle Pickleball Paddles would make a phenomenal gift this Father's Day! Pickleball is an easy to learn game that is great for all ages so it makes a great family activity/game as well as fun for dad to play with friends. Grab the Advance Pickleball Paddle or Pro Circuit Pickleball Paddle
The Baddle Advance is a USAPA-approved midweight pickleball paddle designed for every level of play. It features a graphite paddle face and comes in two sizes, standard and XT Grip. The XT Grip has a 5.25″ long handle for an extended reach.
If you want to upgrade right away, check out the Baddle Pro Circuit as it's a USAPA-approved midweight paddle designed for power and maneuverability. It features a fiberglass face with a large sweet spot for strength and a 5.25″ anti-slip grip that is thoughtfully designed with functional whipstitching and holed ventilation for superior hand traction to minimize vibration.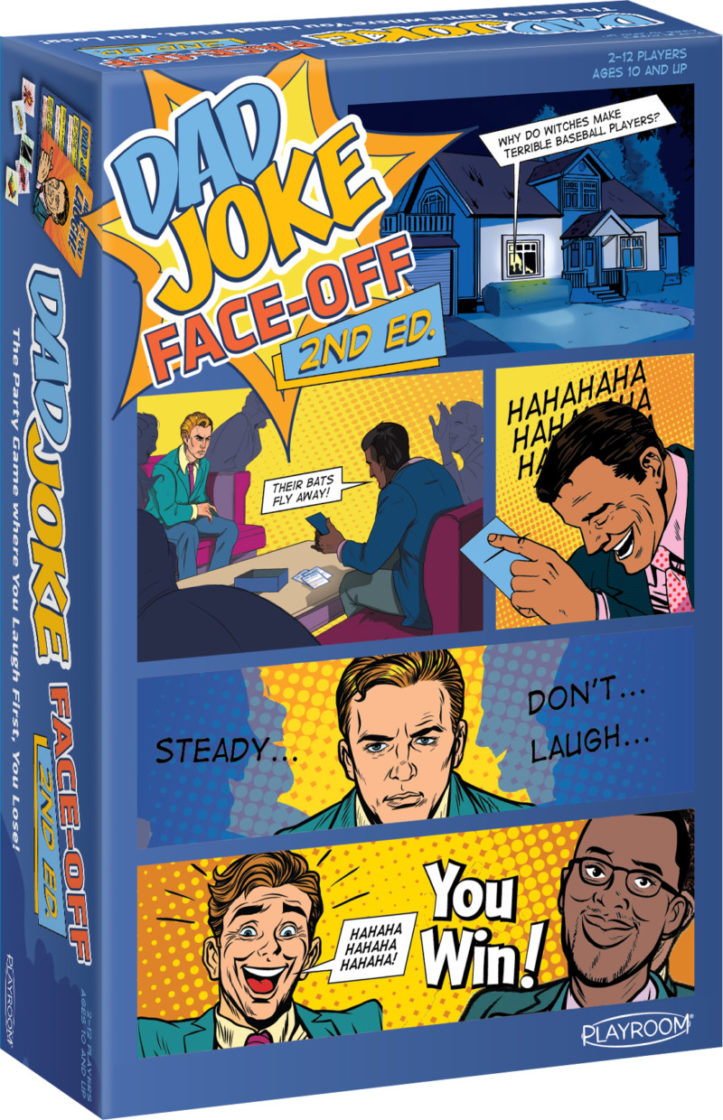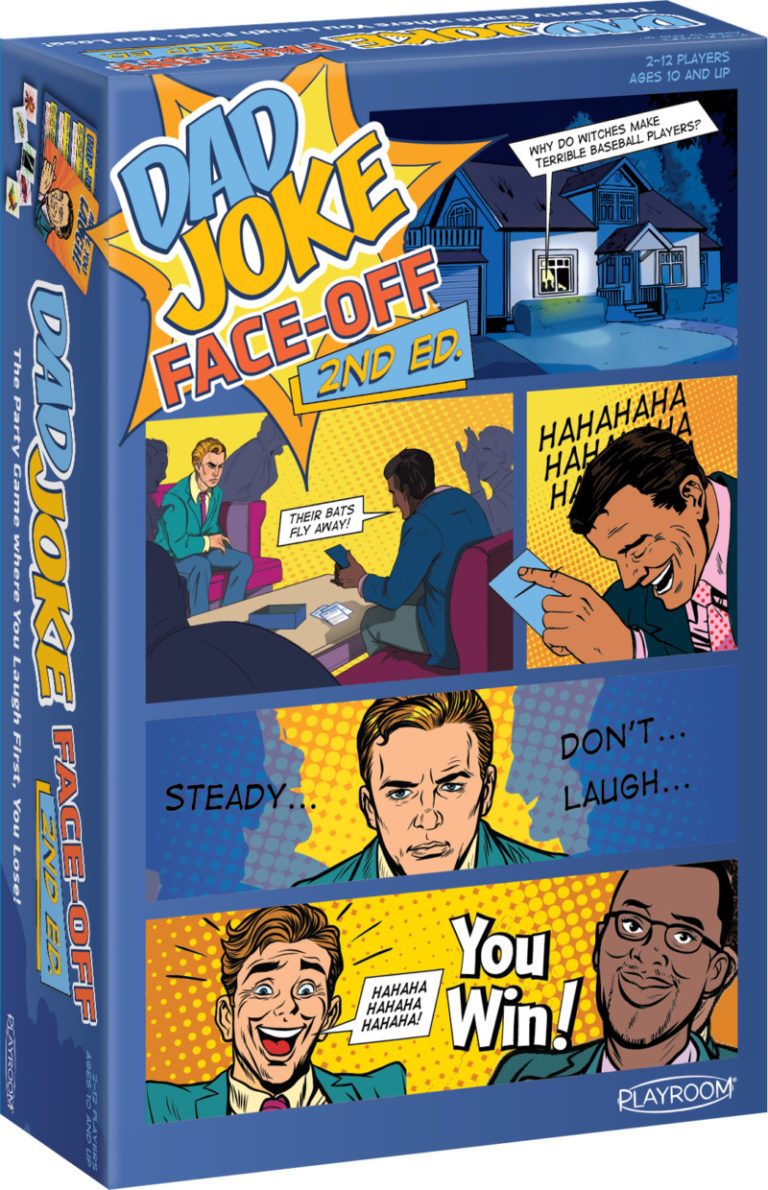 Dad Joke Face-Off
is the game with the best (worst!) jokes you've ever heard! It's inspired by the hit internet sensation and this game will make any game night a laugh riot. We've all groaned or rolled our eyes after hearing corny "dad jokes" before, but when the pressure is on, can you stop yourself from laughing or even cracking a smile? In Dad Joke Face-Off, two players sit face-to-face and take turns telling jokes. Read a Dad Joke off of your card and do so WITHOUT SMILING OR LAUGHING, while trying to get your opponent to crack. Sounds pretty simple? Don't take our word for it, get your friends and family together and see who laughs… or doesn't laugh the most!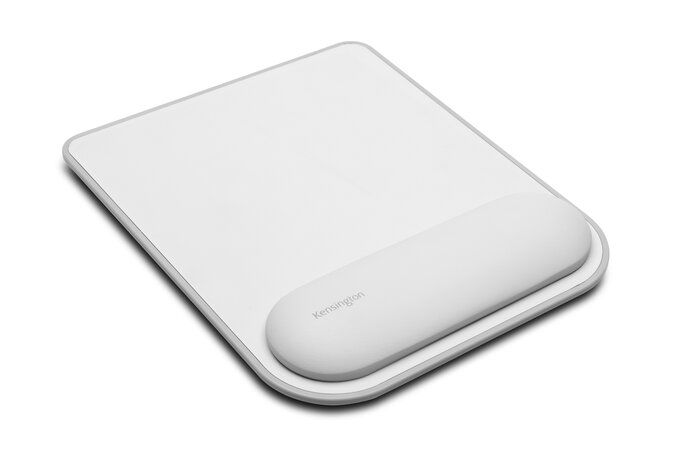 Whether he has a computer-based job or just uses a PC in his down-time, the Kensington ErgoSoft wrist rest mouse pad can keep him more comfortable. It's ergonomically designed to promote wellness when using a standard computer mouse. The wrist rest is filled with gel which is more comfortable than leaving your wrist on your desk, and puts less pressure on your body.
Buy it: Kensington.com.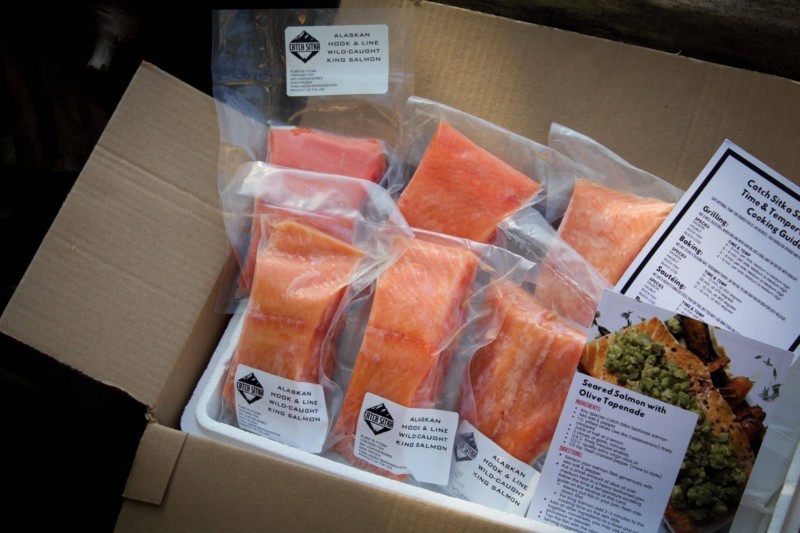 For the dad who loves fresh fish, consider a Catch Sitka Seafoods subscription or gift box! Catch Sitka Seafoods is a family-owned seafood company providing wild-caught Alaskan products throughout the country from Sitka fisher families. Each fish is individually caught, iced, portioned, packaged, and blast frozen to lock in flavor and nutrition. Seafood from Sitka is the highest quality on the market and something people can feel good about buying. Choose from subscription options to gift monthly, or gift boxes for one time presents!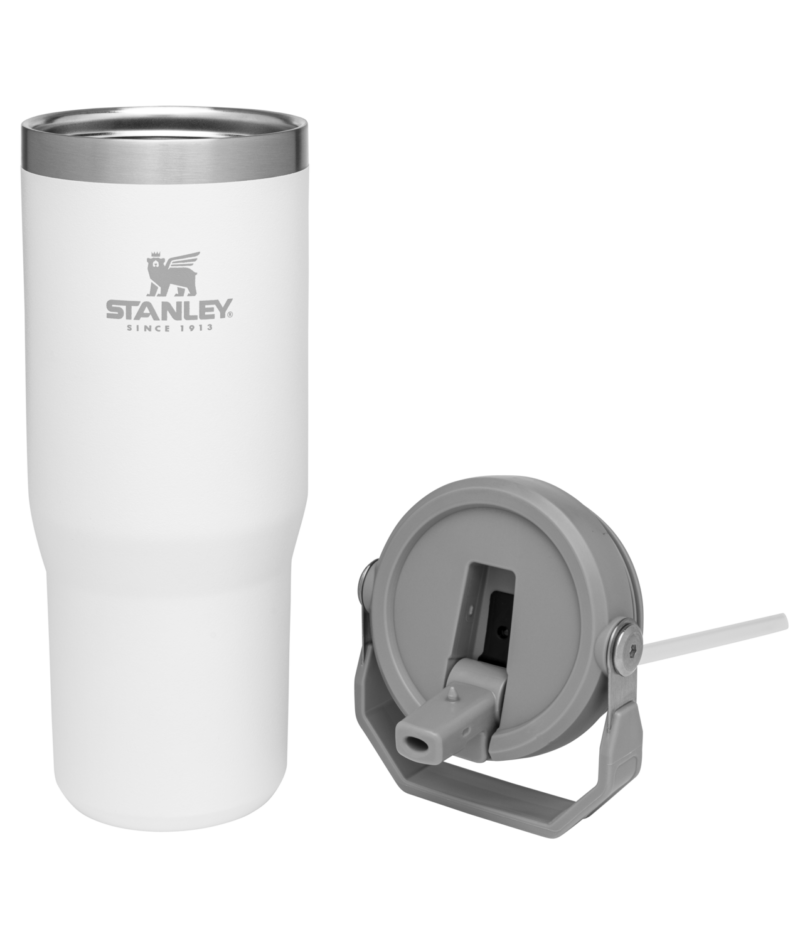 This bold IceFlow Flip Straw Tumbler from Stanley is made to keep you hydrated in a fully functional style. Ideal for car commutes or workouts at home, it has a built-in flip straw for easy and effortless sipping. Snap it shut and the double-wall vacuum insulation will keep your drink fully leakproof and extra cold for 12 hours or up to two days with ice! It fits comfortably in your vehicle's cup holder (treadmills and spin cycles, too!) and the folding handle lets you quickly grab and go. This tumbler is available i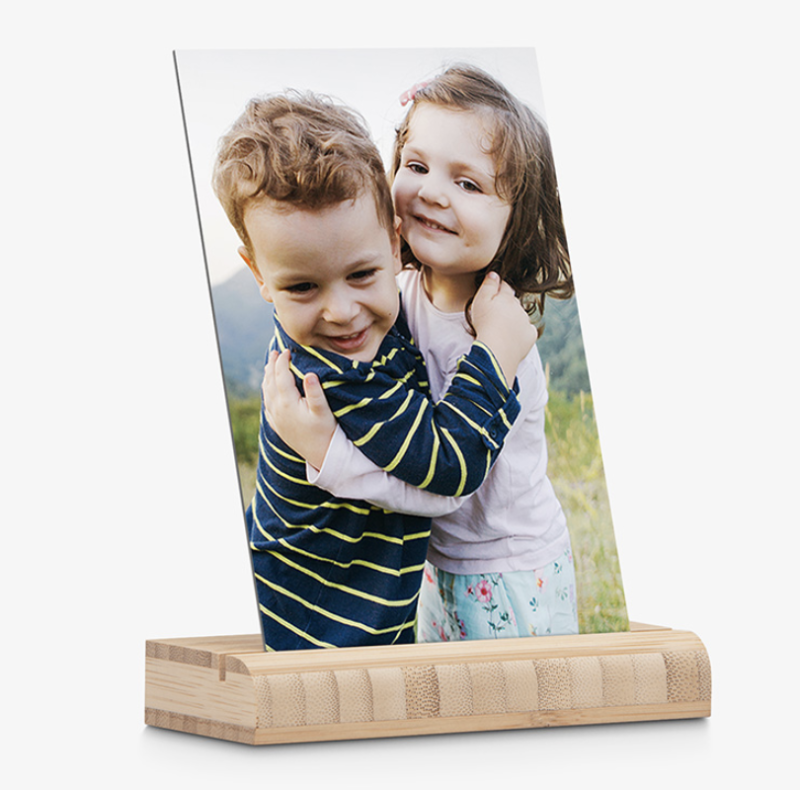 A metal photo print with a beautiful bamboo stand creates a unique look that fits any dad or grandpa's style. The metal print is available in 4×6, 5×5, 5×7 or 8×10 inch sizes. The photo is infused onto a luxe aluminum sheet with a soft finish that creates amazing detail and vivid colors. The bamboo stand makes a perfect desk or tabletop display. A gift that will stand the test of time, it is both scratch-resistant and waterproof.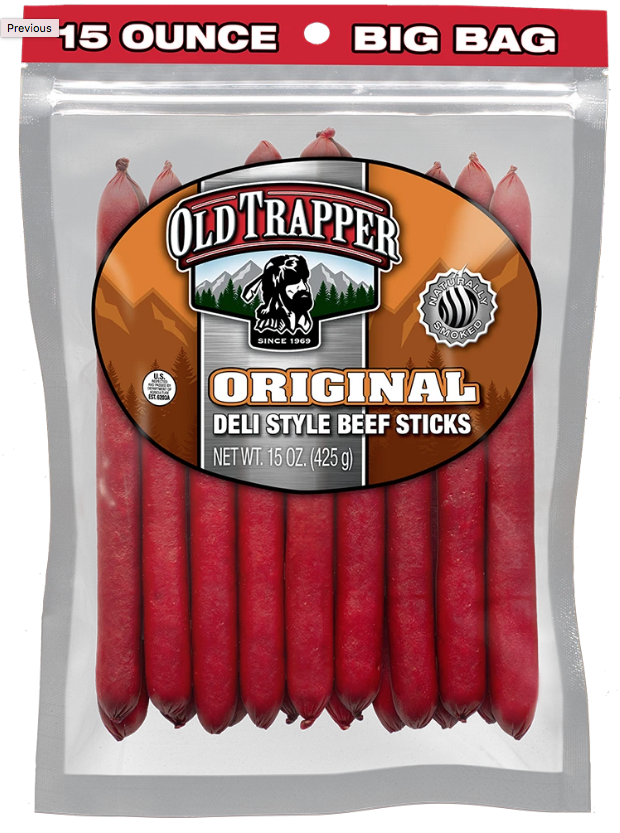 Grab a bag of Old Trapper's Original Deli Style Beef Sticks for dad this Father's Day as it's the perfect choice that will knock out his craving for bold and tasty beef. A perfect snack for on the go, at the local ball game, or to keep in his briefcase for when he's working late; at 15oz to a pack, his hunger doesn't stand a chance. There's even enough to share with friends!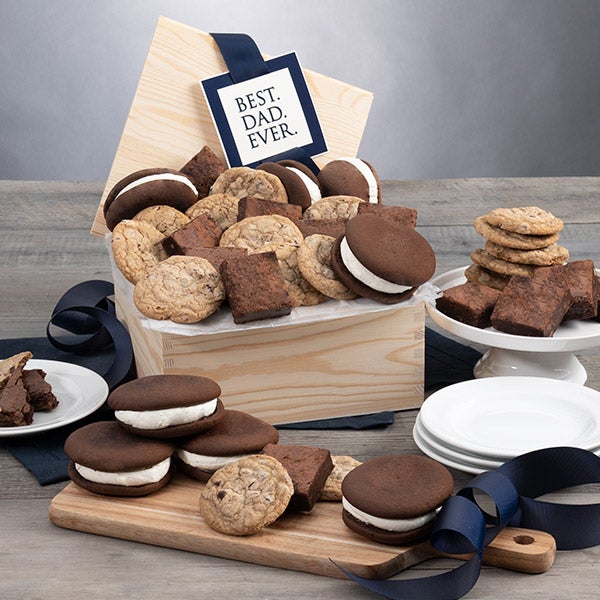 GourmetGiftBaskets makes gift baskets that truly feel gourmet. The treats included in this Father's Day Baked Good's sampler will mostly sound like treats you've had before. Woopie pies, fudge brownies, chocolate chunk brownies, and chocolate chip cookies. They're SO well made and incredibly rich, though! They absolutely feel like a special treat. Edible gifts are great for elderly people who may not be able to do as much as they once were. Or, if you aren't close by your dad, these are great because you can have them shipped to his door!
Buy it: GourmetGiftBasket.com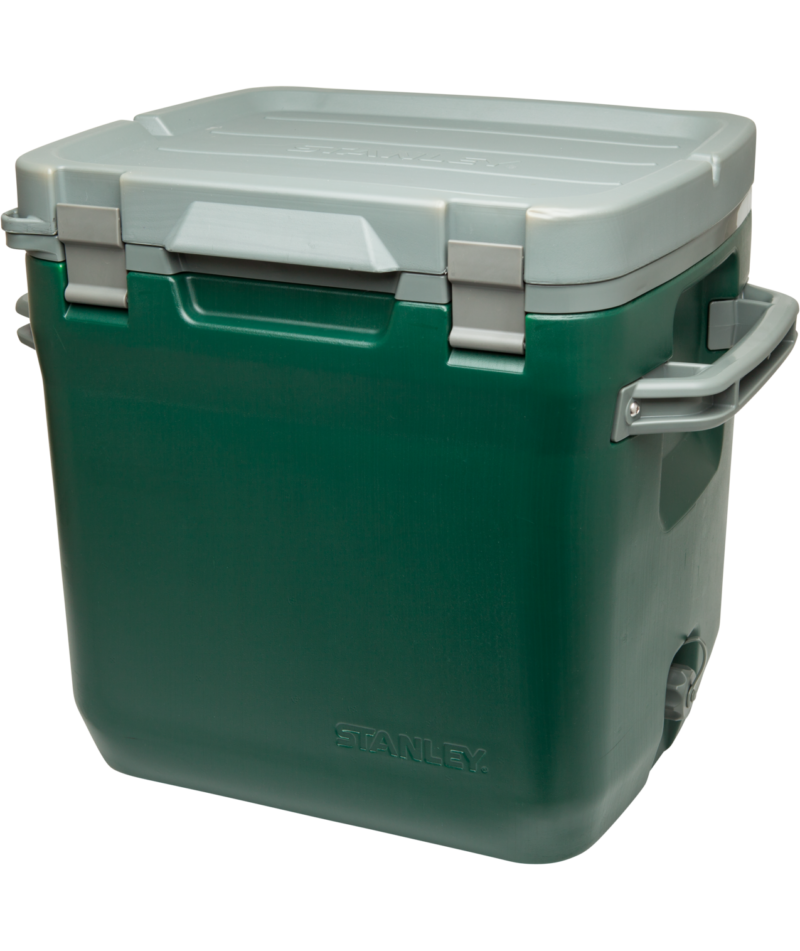 For the adventurous dad, this Stanley Outdoor Cooler makes the perfect Father's Day gift! Long weekends and epic road trips have met their match. This cooler can keep your food and drinks cold for 4 days, even under sweltering conditions. The durable, leak-free design and extra height is built to accommodate 2-liters, longnecks, fifths, and magnums so everything fits comfortably and stays protected. Close it up and use the top as a table, step stool, or seat. This cooler comes in green or polar (white).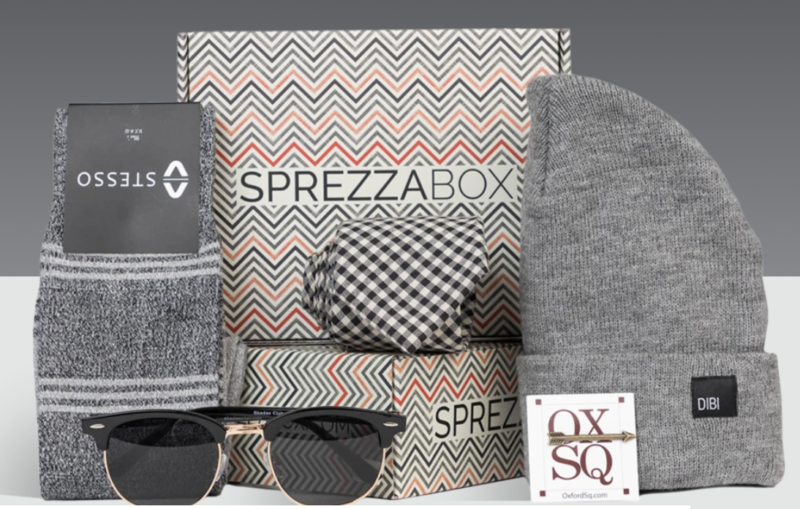 SprezzaBox is a men's fashion & lifestyle product subscription service that offers awesome products and styles. A SprezzaBox subscription will help keep your dad's style on point! Some of the items in the monthly boxes include ties, tie clips, sunglasses, watches, socks, cuff links, and much more. After feedback from subscribers, now SprezzaBox offers "PYOB" Pick Your Own Box. You or your dad can choose exactly which box he receives each month, so he is sure to love what he receives.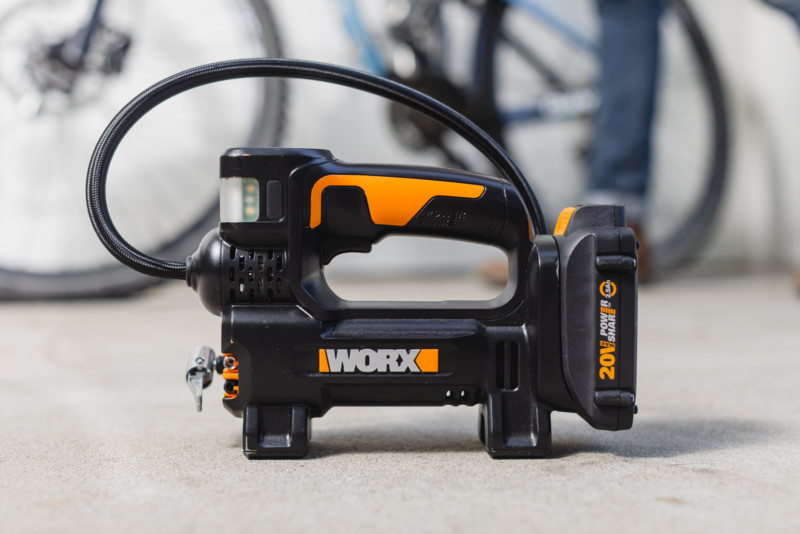 If you're on the hunt for a gift dad can use all year round, the WORX 20V Power Share Portable Inflator is it! This easy to haul, portable and cordless inflator is the perfect option for peace of mind while driving. But it's also handy to have around the house for inflatables, air mattresses, tires, and more. Besides delivering up to 150 psi air pressure, this compact cordless inflator also features a digital LED gauge, automatic stop, combination work light/emergency light, and onboard adaptor storage. It's a gift that anyone in your life needs and is sure to be a hit!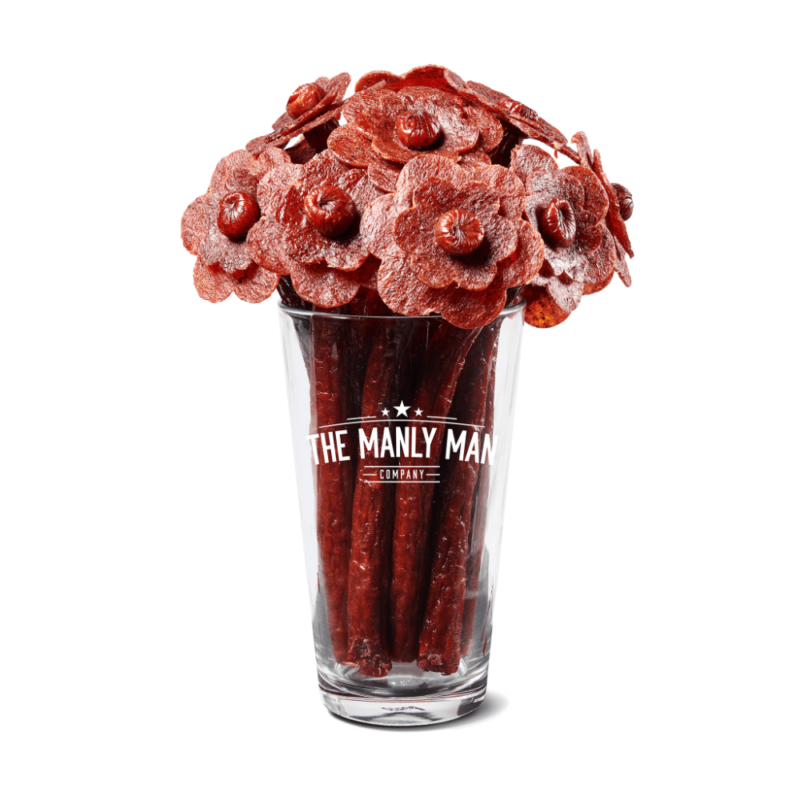 A unique and tasty gift, beef jerky bouquets from The Manly Man Company will certainly impress! I've read before that most men say they would enjoy getting flowers but most men have never received flowers. This jerky bouquet is a neat way to give him flowers and a treat at the same time. You can choose between original, teriyaki, hot, original or a mixture. Plus, they come in a pint glass! When you order online the bouquet comes delivered fully assembled.
Buy it: ManlyManCo.com.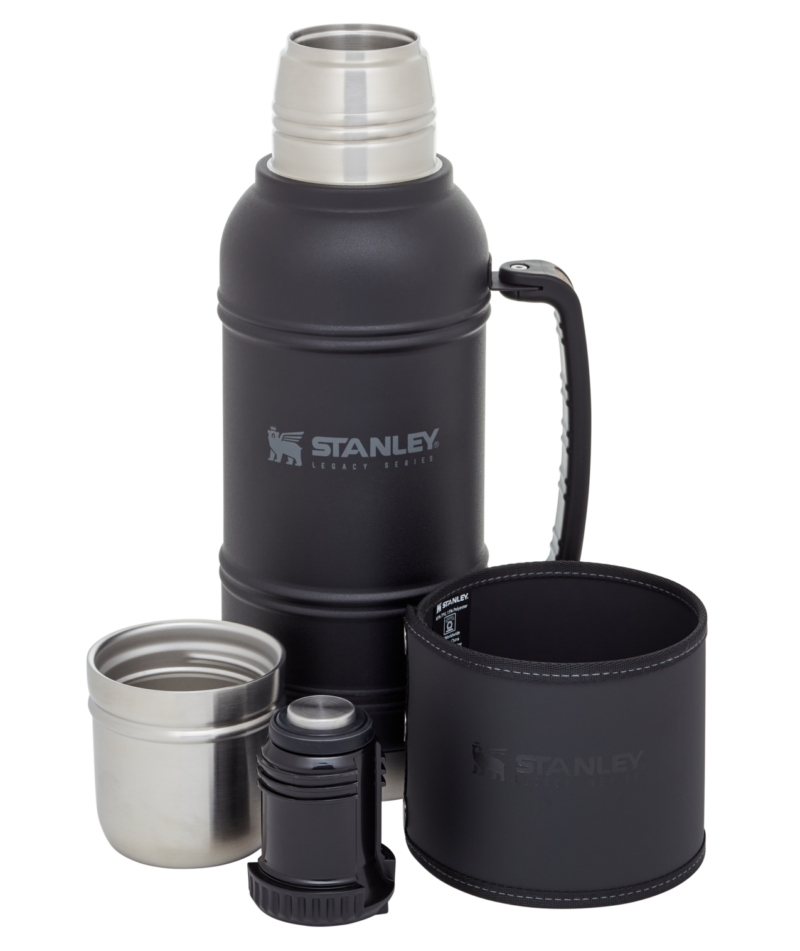 Old-school meets state-of-the art with Stanley's Legacy QuadVac™ Thermal Bottle. This impressive insulation gives your drinks four layers of hot/cold protection and can keep drinks hot for 41 hours, cold for 43 hours, and iced for six days! Thicker steel offers superior durability. And the easy-grip wrap lets you hang on tight. There's also a double-wall steel cup to preserve the flavor integrity of your water, coffee, tea or beer. This bottle is available in Foundry Black, Hammertone Green, or Nightfall (Blue).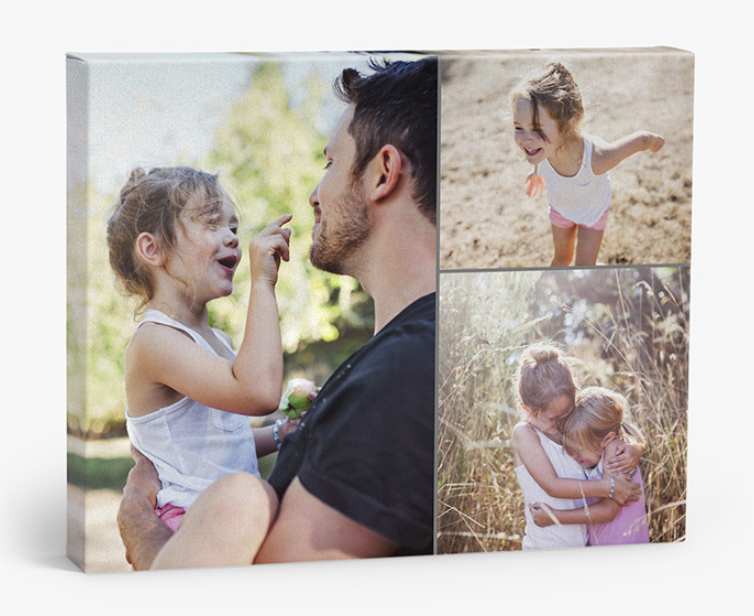 Gather up some of dad's favorite moments and turn them into art. A beautiful mix of memories will be sure to have him reminiscing. Kodak Moment's gallery quality Collage Canvases come ready to hang with finished backing and corner bumpers to ensure a perfect display. Available in size 8×10 all the way up to 20×30 inches. You can choose up to eight photos to collage. Canvas won't stretch or sag and has a scratch-resistant coating that wipes clean.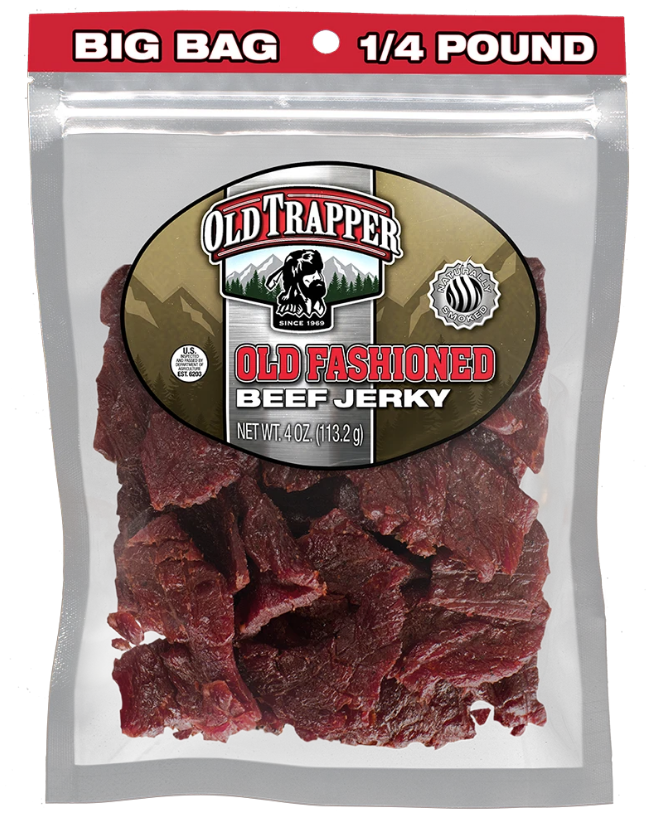 The new Old Trapper quarter-pound big bag is challenging the industry and making sure that you get what you deserve! In an era where other jerky makers are reducing their package size, Old Trapper is flipping the script by giving you MORE. Plus, by offering convenient quarter-pound sizing, they've made the math easy. Two bags = ½ pound. Four bags = one pound. Eight bags = two pounds. 16 bags = four pounds. So, order accordingly and stock dad up on some tasty Old Fashioned Beef Jerky!
NEFT makes high-quality, flavorsome vodka that comes in an indestructible barrel container. The canister is just really cool! The photo above shows how NEFT vodka can be made to make this "black gold" cocktail. Want to share the recipe with dad this father's day? It's 1.75oz NEFT vodka, 1 oz fresh lime juice, .5oz simple syrup, 3 cucumber slices, and 2 dashes activated charcoal. Shake all ingredients in a mixing tin with ice, strain it into a rocks glass with fresh ice, use salt around the edge as a garnish add the cucumber ribbon.
Buy it: Visit the NEFT website to learn where you can find NEFT vodka near you.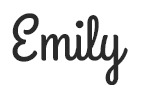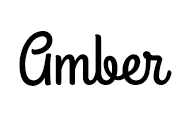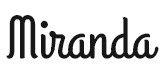 Hi there! I am Emily Evert, the owner of Emily Reviews. I am 28 and live in a small town in Michigan with my boyfriend Ryan and our two pugs. I have a large family and I adore my nieces and nephews. I love reading memoirs, and learning about child development and psychology. I love watching The Game of Thrones, Teen Mom, Sister Wives and Veep. I like listening to Jason Isbell, John Prine, and other alt-country or Americana music. I created Emily Reviews as a creative outlet to share my life and the products that I love with others.
This post currently has 25 responses.