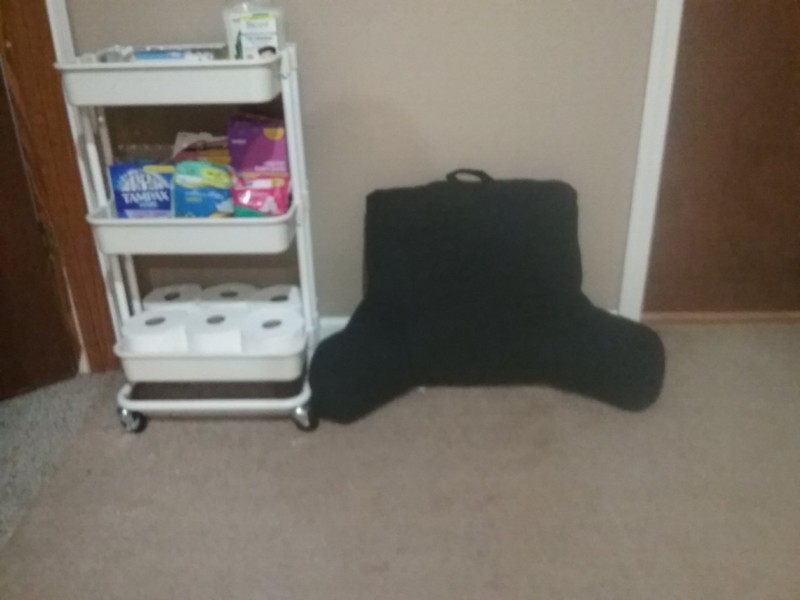 I was sent products from OCM for review. All opinions are my own.
OCM Reviews
If you have a child who just graduated high school and is going to college, or going back to college this year, you'll want to check out OCM.com. It's a one-stop website for taking care of dorm room needs. Or if your child will be living in a off-campus apartment, they'll still find lots of items that will suit them.
Products at OCM are designed to cater to modern day young adults and their preferred styles. They have bedding sets, wall art, storage, decor and more that let college students show off their personal taste and personality. One of the more exciting things about getting your first dorm room or apartment is making it feel like it's really your space. OCM has the decor that will let you do just that!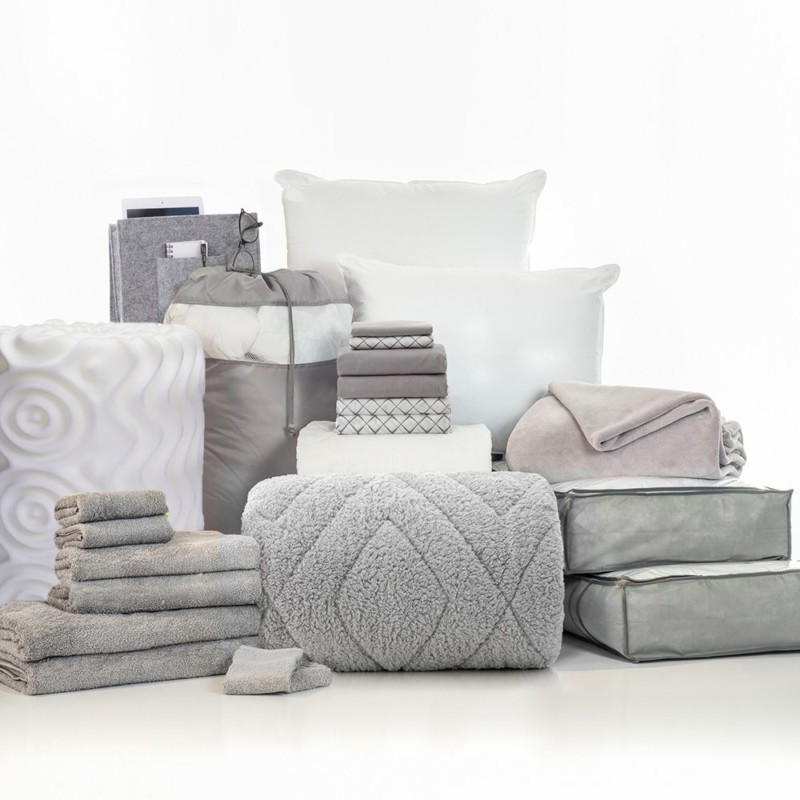 For those who like to shop simple, they have cool Value Paks that are themed, so that everything matches. You can choose bundles as small as 16 items, to as big as 50 pieces! They come in different colors to suit your personal style.
Or if you enjoy picking out your own products, you can shop product by product instead.
I was able to check out two items from OCM. Now, I'm 30 and don't live in a dorm room, so I went with products that I could use in my home anyway. There are plenty of products that would work well in any home, by the way.
OCM backrest pillow review
I picked out this backrest pillow in black. I like to use my laptop in be and it's hard to get regular bed pillows to offer the right type of support. This backrest pillow is perfect for putting up against a wall or a headboard and getting comfortable support! It's perfect for reading or using a device while in bed. For college students, it can keep you comfortable while studying or doing homework. It has a handle on the top that makes it easy to carry from one location to another.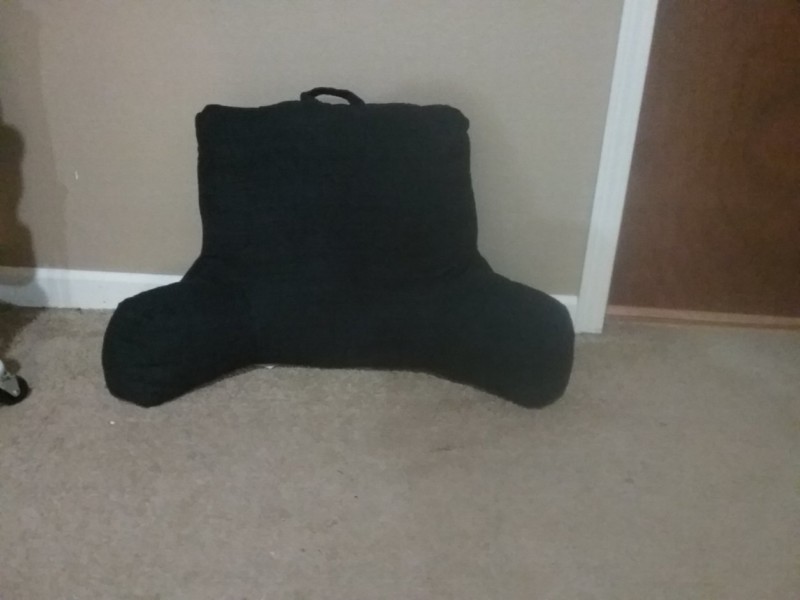 I've found it to be a nice size, and it's super cozy. With it being plain black it's going to suit most any decor. It really is like a pillow in how soft it is. It won't really provide you support unless it's up against something. Still, I have really enjoyed using it. I mostly use it in bed, but I've also propped it up against my couch while using it to relax on the floor. Yes, I like to sit on the floor. Anyone else a floor-sitter? Haha!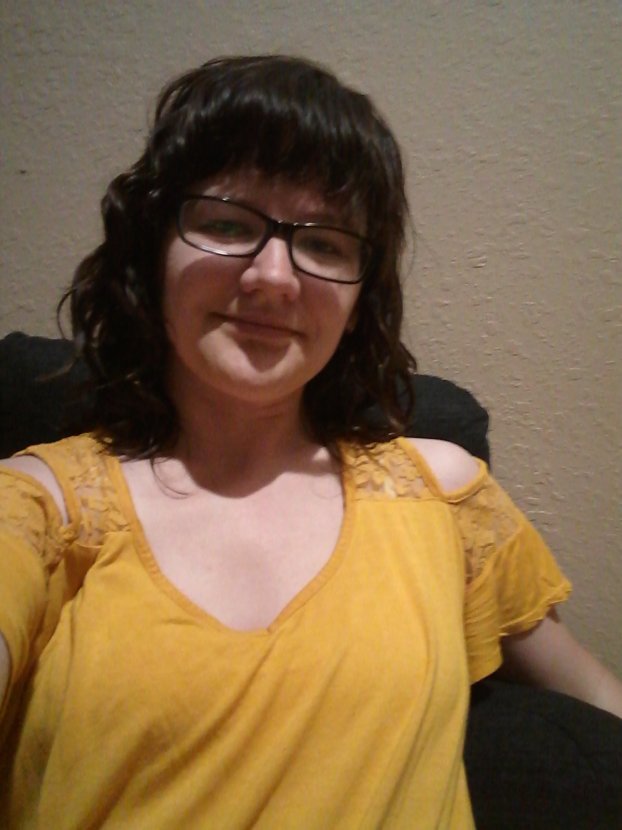 The other item that I picked out from OCM was their three-tier rolling cart. My bathroom is super tiny. It's actually a half-bath, we share a shower with my dad, although the rest of our houses are separate. So, our half-bath is the one we use for everything other than showering, ad it's tiny. So tiny that I can't really even put this cart in there and get a photo of it all! I can stand in the center of my bathroom and reach out and touch all 4 walls without having to take any steps. Super tiny! There's very limited storage space, so I've grown accustomed to storing certain things like my cosmetics in another space. Still, there are certain items that just really need to be in the bathroom. We haven't had a great solution for storing much of anything…so this cart came to the rescue!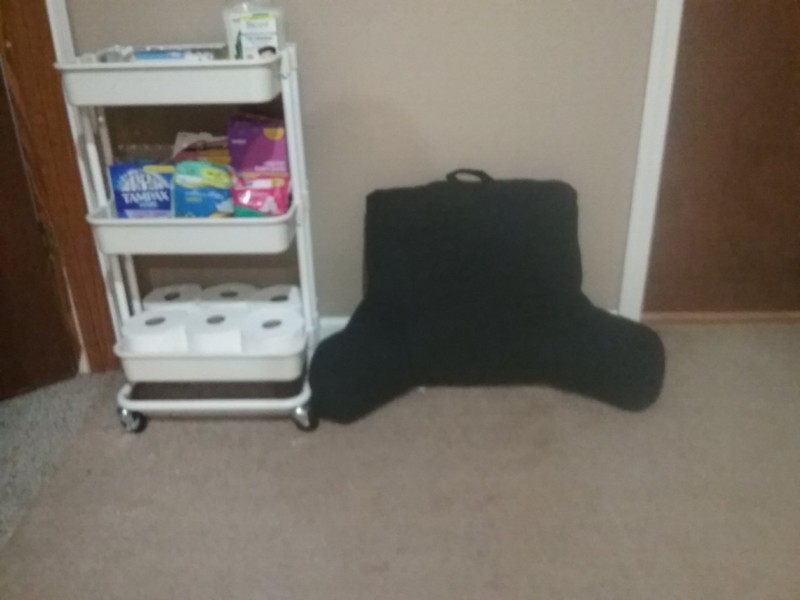 OCM 3-tier rolling cart review
It's able to fit in quite small spaces as it's just about 12 inches deep and 16 inches wide. It's about 30 inches tall and of course, has three tiers. This allows you to make awesome use of vertical space! I was able to store our toilet paper, an assortment of feminine care products, q-tips, extra handsoap and more all on this cart.
Part of what I love about this cart is how it can be used most anywhere, for almost any sort of storage. We are planning to move soon, but we haven't found a place yet. I have no idea if our next bathroom will be short on storage or not. Even if we have plenty of bathroom space in our new apartment, I'm sure we'll find use for this cart. With it being a cream color it can fit in most anywhere. I could use it in my bedroom to store jewelry and accessories. I could use it to store craft supplies. It could be tucked into part of a walk in pantry for extra food storage. It could be used in an office to store office supplies. The options are nearly endless. With it having wheels, it can even be used to store items that you regularly move around your house.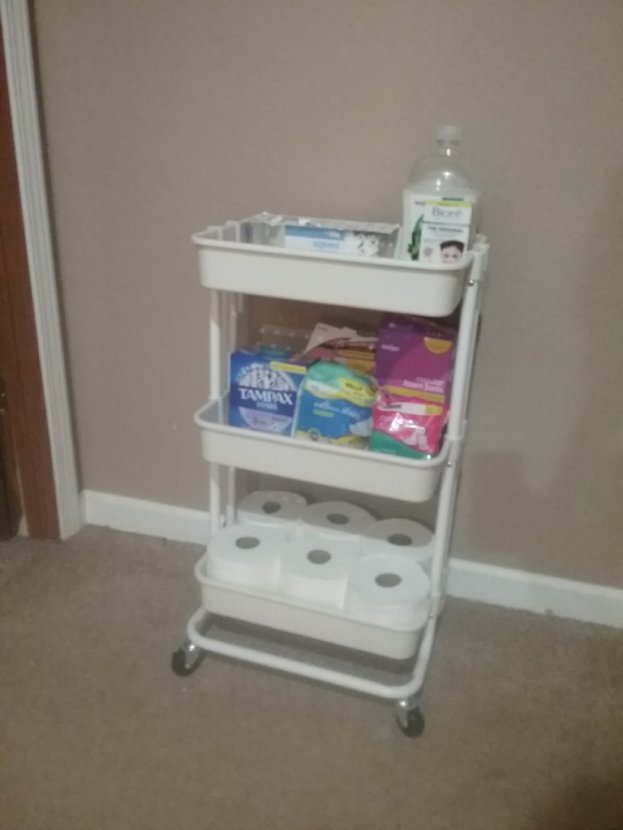 I was surprised at how small the box that stored the 3-tier rolling cart was. It assembled quite easily. I assembled it myself and I didn't find any part of it confusing, and I didn't mess any of it up, which is a bit rare for me when assembling products. The bins themselves are plastic, but feel sturdy.
For college students, this cart can meet their needs in their dorm or apartment but then move with them once they graduate and move on to 'regular adult life' too. Same with the backrest pillow.
OCM discount code
Right now you can use the code CAMPUS2021 to get 20% off your order plus free shipping!
Win it: OCM is offering a 3-tier rolling storage cart, like I reviewed, to one winner! To enter, fill out the GT form below by 8/12. Giveaway is open to the US.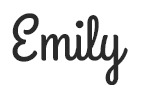 Hi there! I am Emily Evert, the owner of Emily Reviews. I am 28 and live in a small town in Michigan with my boyfriend Ryan and our two pugs. I have a large family and I adore my nieces and nephews. I love reading memoirs, and learning about child development and psychology. I love watching The Game of Thrones, Teen Mom, Sister Wives and Veep. I like listening to Jason Isbell, John Prine, and other alt-country or Americana music. I created Emily Reviews as a creative outlet to share my life and the products that I love with others.
This post currently has 5 responses.