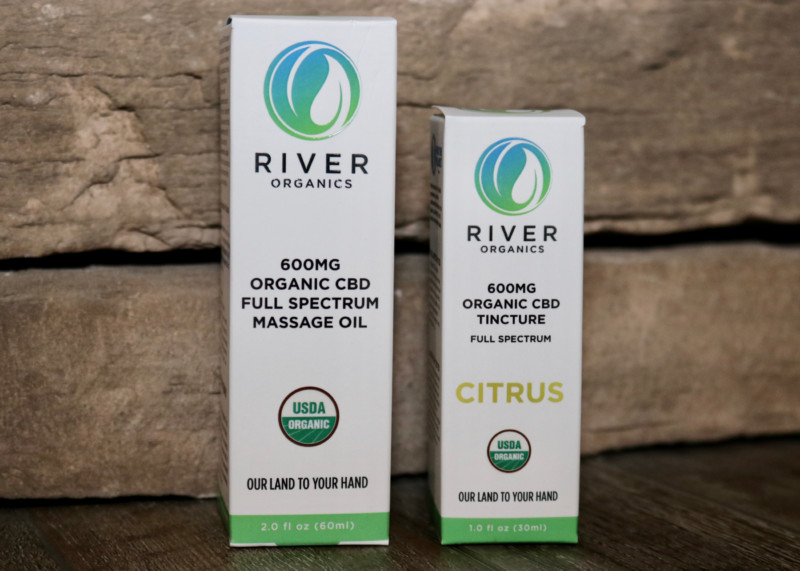 Thank you to River Organics for sending products in exchange for this feature post.
In celebration of National CBD Day on Sunday August 8th – River Organics is giving out free samples on their website when you enter your email address and sign up!

What is River Organics?
River Organics grows and refines high quality USDA certified organic CBD products on their family owned farm in Virginia. Not many CBD products on the market are USDA certified organic. Hemp cleans the soil of toxins, so only organic products can assure the user of purity. River Organics farms hemp organically and sustainably without insecticides or pesticides, under the guidance of a master horticulturist who has over 30 years of farming experience. Their hemp is hand seeded, cultivated and harvested at optimum bloom. It is then processed on site in a state of the art extraction facility that meets USDA organic extraction requirements. River Organics controls the process from seed to bottle and all products are independently tested by a third party laboratory. A portion of River Organics' sales are pledged to support the environment.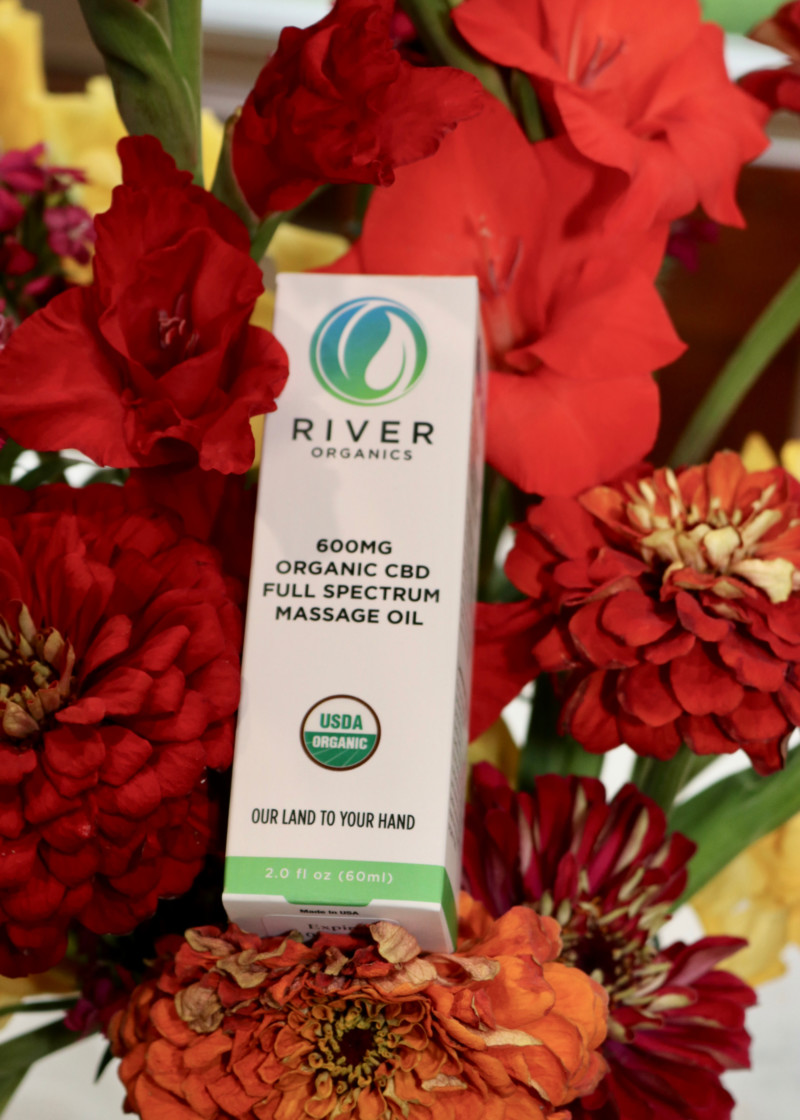 Why CBD?
In recent years CBD has grown in popularity due its potential health benefits like pain relief, and its ability to potentially decrease anxiety and depression symptoms.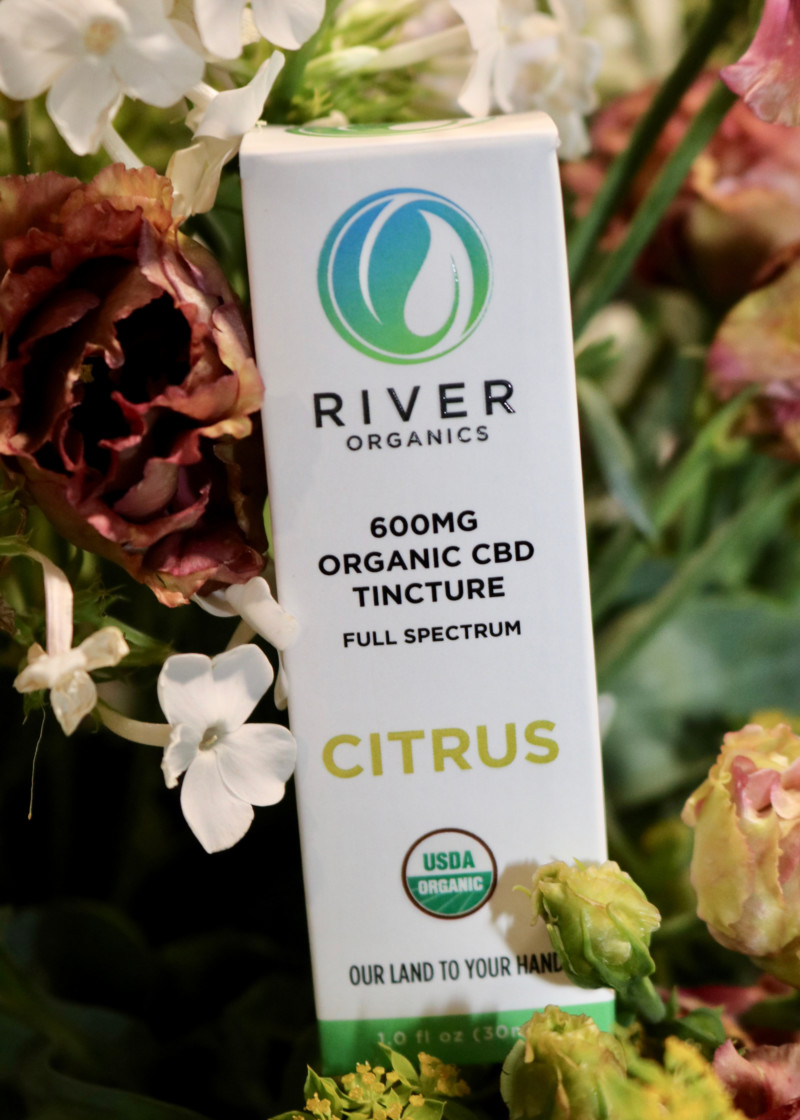 Which Products Does River Organics Make?
River Organics offers full spectrum tinctures, massage oils and pet products.
Fully Organic full-spectrum tinctures, sustainably farmed in Virginia, cultivated and hand-harvested at optimal bloom. River Organics full-spectrum tinctures are organically extracted and bottled on their farm. All products are independently tested by a third party lab to ensure quality. You can simply scan the QR code on the product's packaging to view the results. Available in 300mg, 600mg, and 900mg in Mint, Citrus, and Natural flavors. Also 1500mg tinctures in Ginger Honey and Cinnamon Habanero flavors.
River Organics full-spectrum organic massage oil enhances a massage as it helps relax muscles, can reduce stress, and relieve joint pain and stiffness. Made with Full Spectrum hemp extract, hemp seed oil, tea tree oil, and peppermint oil. All River Organics products are independently tested by a third party lab to ensure quality – you can simply scan the QR code on the product's packaging to view the results. Available in 2 oz (Contains 600mg CBD) and 4 oz (Contains 1,200mg CBD).
Full Spectrum Organic Pet Tinctures contain cannabinoids and naturally occurring terpenes which are known to create an entourage effect reinforcing the benefits of a pet's endocannabinoid system. For pets' health and protection, River Organics require all of their products to undergo rigorous testing and analysis which certifies that they are free from biological or chemical contamination, and the purity and potency is verified. This testing assures that pets will reap the full benefits of the organic full spectrum cannabinoids. River Organics' pet line is available in a 300 mg bacon flavored cannabinoid tincture for small dogs & cats, 600mg peanut butter flavored cannabinoid tincture for medium & large dogs, and 7500mg apple flavored cannabinoid tincture for horses & other large animals.
Buy It: Head over to River Organics to see for yourself the great selection of products they offer.
Connect: Don't forget to like them on Facebook and follow them on Instagram for all the latest news and promotions.


Hi, my name is Asha. I am 34-years-old and am a nurse by profession. Right now I am battling Breast Cancer. My husband and I have been married for 8 years and together we have a sweet seven-year-old daughter, a fun four-year-old son, and a lovable bunny named Caramel. I enjoy spending time with family, taking photographs, scrapbooking, hunting, fishing, cooking and gardening.
This post currently has 16 responses.