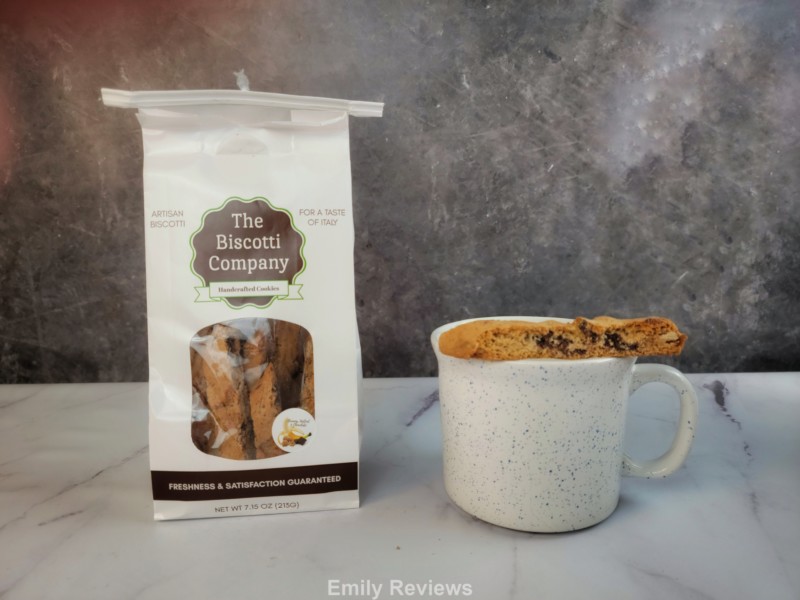 Thank you to The Biscotti Company for providing me with products to facilitate my blog review. All opinions are 100% my own.
The recent COVID 19 pandemic has unfortunately closed doors for some businesses but thankfully has also opened doors for others. One of those companies that opened its doors recently (in 2020) is The Biscotti Company. The Biscotti Company has been able to donate some of its products to a local hospital and retirement centers that were hit particularly hard by the pandemic.
Taking the original recipe that his family has used for over 200 years, the owner and head baker (Bruno LoGreco) tweaked a few ingredients and techniques and ended up with a crispy and crunchy biscotti perfect for all ages to enjoy whether dipping into your favorite beverage or enjoying it in its original state.
For our review, we received an assortment of the delicious varieties of biscotti offered by The Biscotti Company. Today, I am going to tell you about a few of our favorites. It was really hard to decide which ones were our favorites because they were all delicious!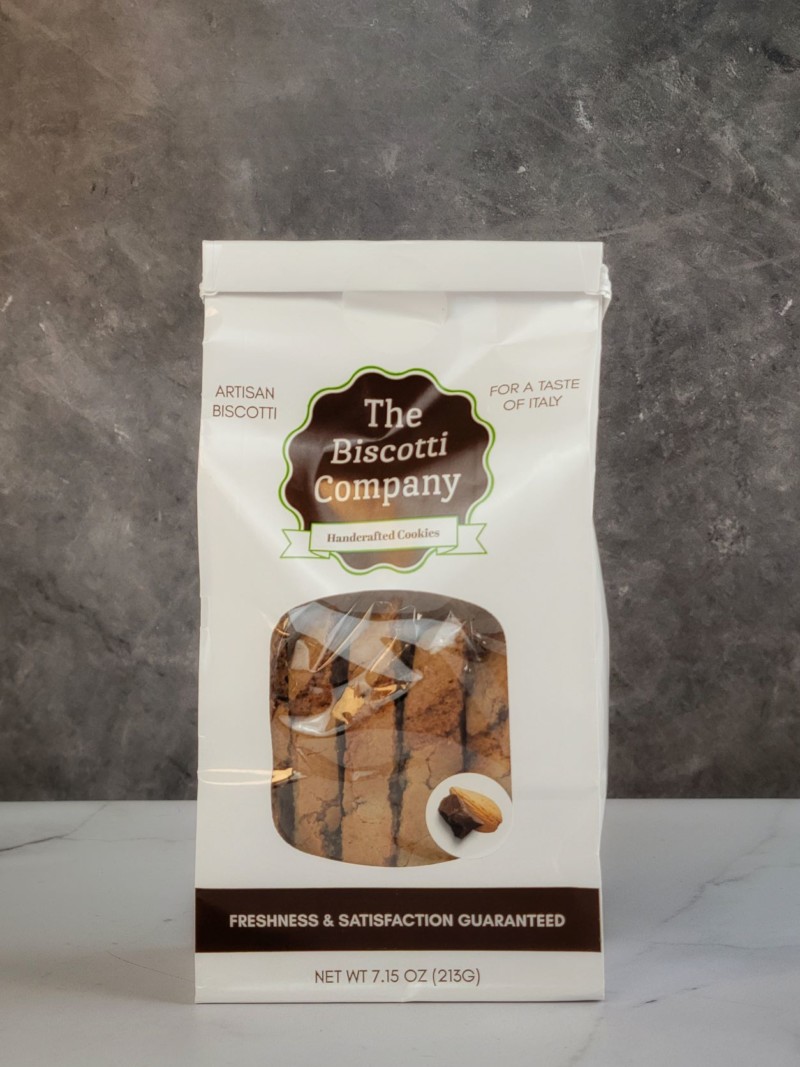 The Chocolate Almond Biscotti is also made with whole roasted almonds but it is mixed with Belgium chocolate chunks. The amaretto and almond flavors when combined with the chocolate and hint of sea salt will make it next to impossible to stop eating these absolutely delicious treats.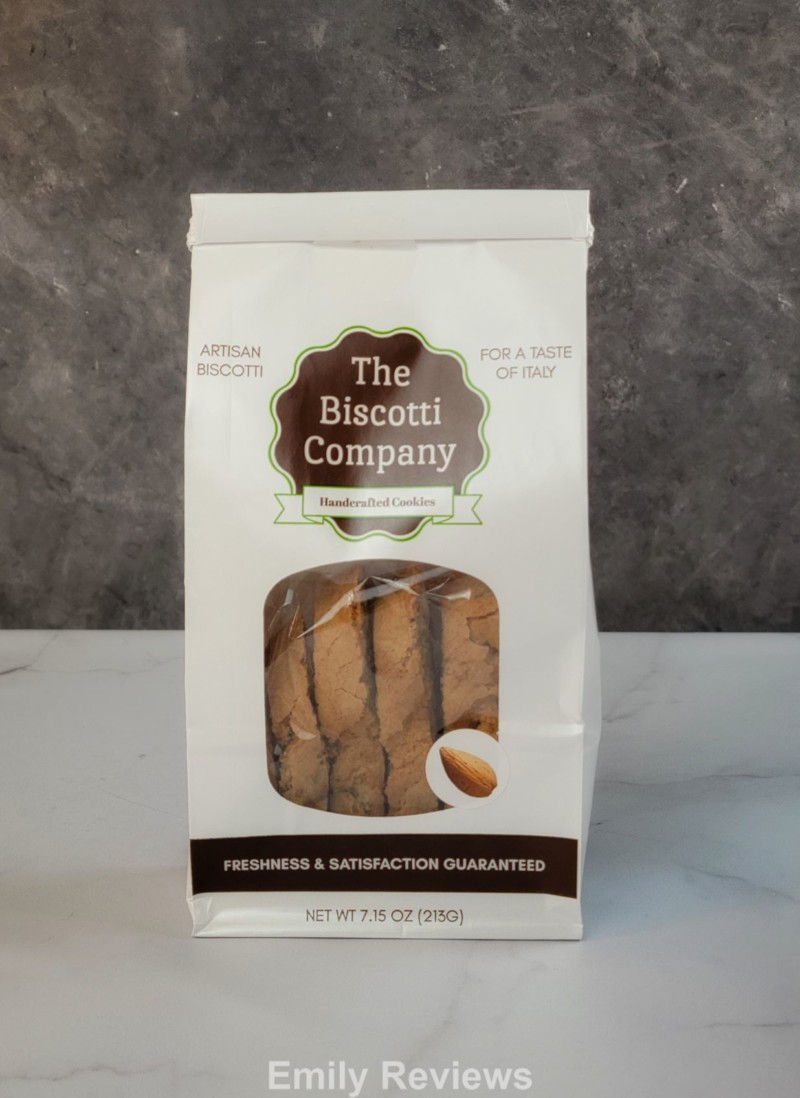 Like the Chocolate Almond Biscotti, the Almond Biscotti tempts you with its amaretto and almond flavors but instead of chocolate, you get to experience the sweetness of apricots…and don't forget that hint of salt to pull everything together into one amazing burst of happiness when it hits your taste buds.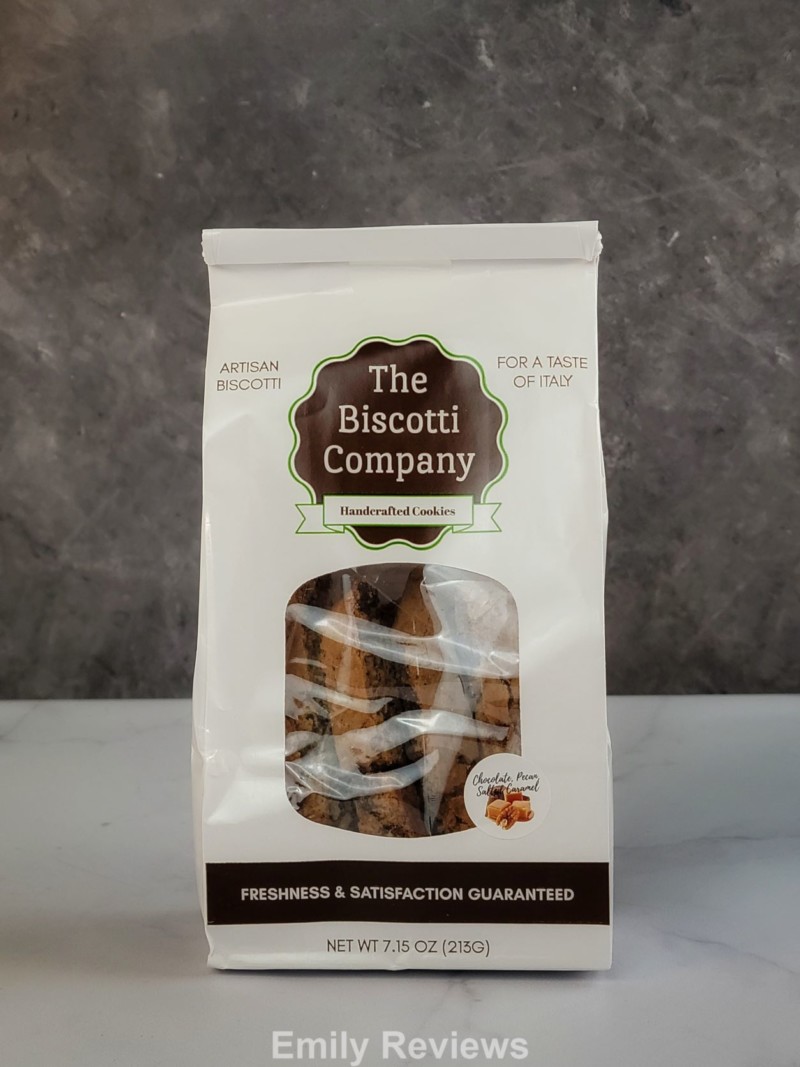 Perhaps Chocolate, Pecan, and Salted Caramel are your "I can't refuse it" flavor. The Biscotti Company has you covered. This variety combines semi-sweet chocolate, salted caramel, and roasted pecans to leave you and your mouth to experience an absolute joy.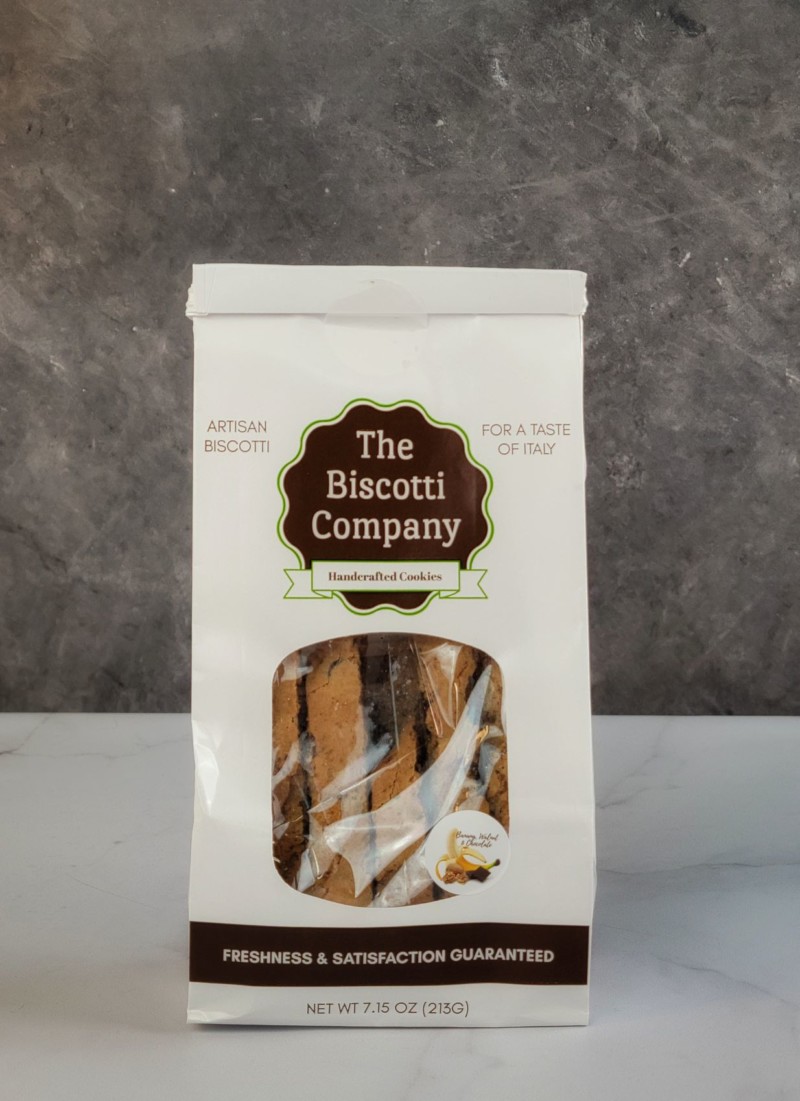 Banana, Walnuts, and Chocolate is another flavor combination that will take you to your happy place. Made with bittersweet chocolate chunks, whole roasted walnuts, and banana flavoring this one may take you back to the wonderful smell of Grandma's banana nut bread from your childhood.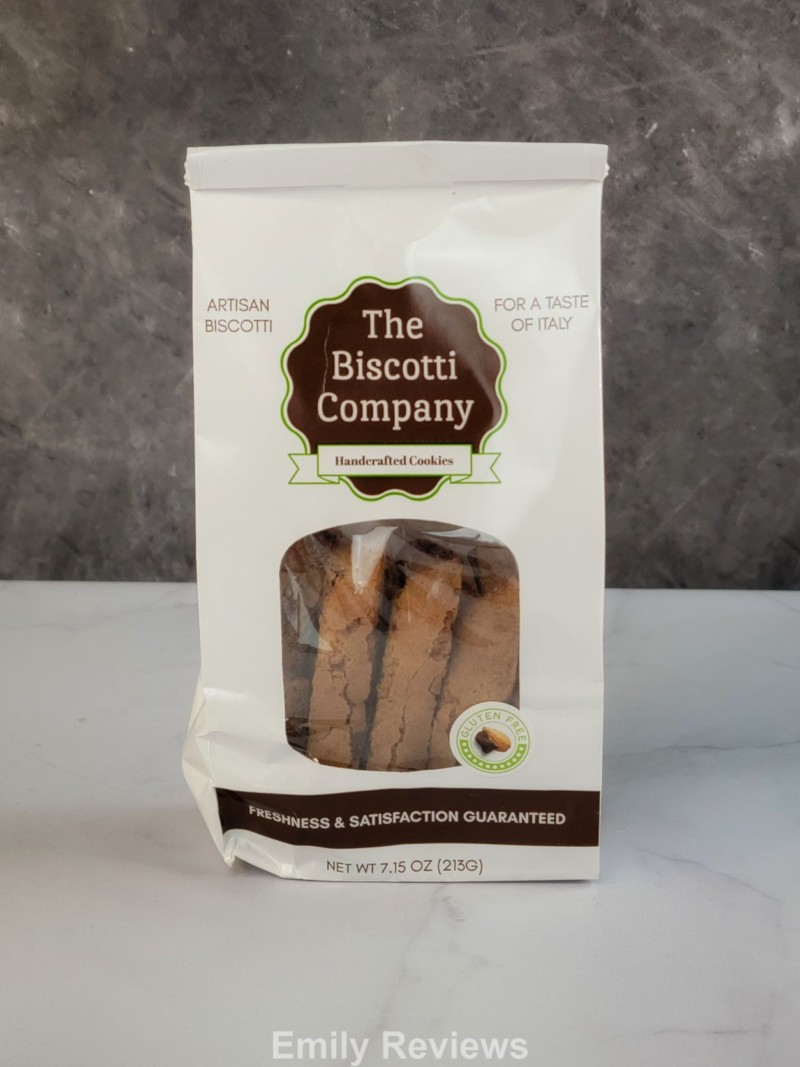 The Biscotti Company also offers some of its varieties in a gluten-free option if that is something you prefer. Rest assured, they are every bit as delicious as the others!
Suffice it to say, you can't go wrong with any of the delicious flavors The Biscotti Company has to offer. Of course, you'll want to have a beautiful place to store all of these amazing biscotti snacks so check out the biscotti jars that are offered. These Deruta Orvieto jars come in blue, red, or green with the traditional crowing rooster design that dates back to the design reminiscent of the Renaissance Period. The crowing rooster is a symbol of blessings, prosperity, and well-being.
Buy It: Please visit The Biscotti Company website to see the great selection of products they offer and convenient shopping locations.
Connect: Don't forget to follow The Biscotti Company on Facebook, Twitter, and Instagram for the latest product announcements and special offers.


Hello, my name is Laurie. I have been married to my husband for 14 years. We have two young daughters, ages 11 and 13 years old. My family and I live in Oregon so that means we are just minutes from the beach, mountains, and desert.  We love it here and try to spend as much time outdoors playing as we can. When we aren't outside playing, I enjoy reading, gardening, refinishing furniture, and other crafts.
This post currently has 4 responses.