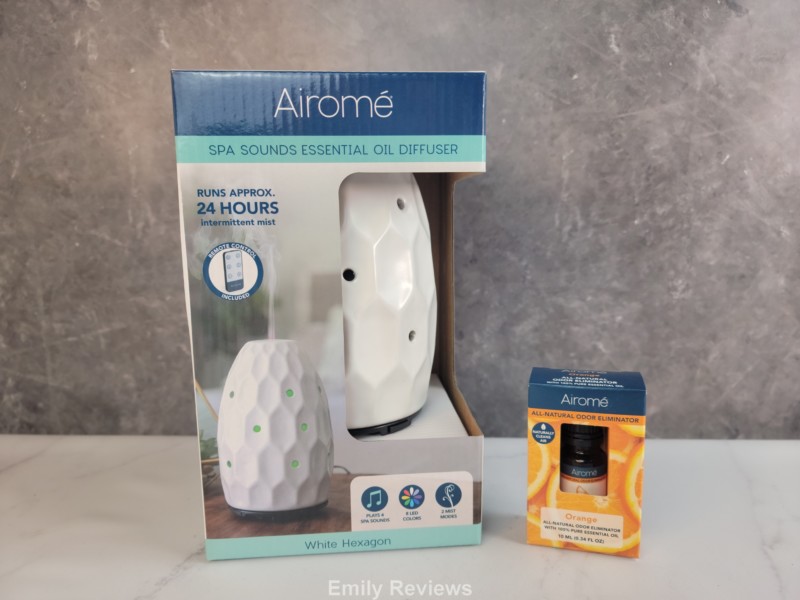 Thank you to Airome for providing me with products to facilitate my blog review. All opinions are 100% my own.
Airome is a company that I have grown to love over the years. It has so many products that will help make your home feel and smell amazing. I say "feel" because their many essential oils (100% pure and therapeutic grade) and oil blends offer aromatherapy benefits to aid with stress, concentration, fatigue, insomnia, and other feelings many of us are experiencing. Airome also offers ultrasonic diffusers to accentuate the aromatherapy benefits.
If you're in the market for essential oils that will make your home smell clean and fresh, Airome has several varieties of odor eliminators that you can choose from. My favorite is the Orange Odor Eliminator. You know that amazing scent as you're peeling a fresh orange? Well, imagine your entire home having that same scent. No more pet odor or musty smell, or even the morning's breakfast that seems to linger around all day. Nothing but the sweet smell of fresh orange.
I love my Spa Sounds Essential Oil Diffuser. Not only does it effectively distribute the scents throughout my home (it has two mist modes), but it also has the ability to play 4 spa sounds as well as a beautiful display of 8 LED colors…and all of this can be controlled by remote control.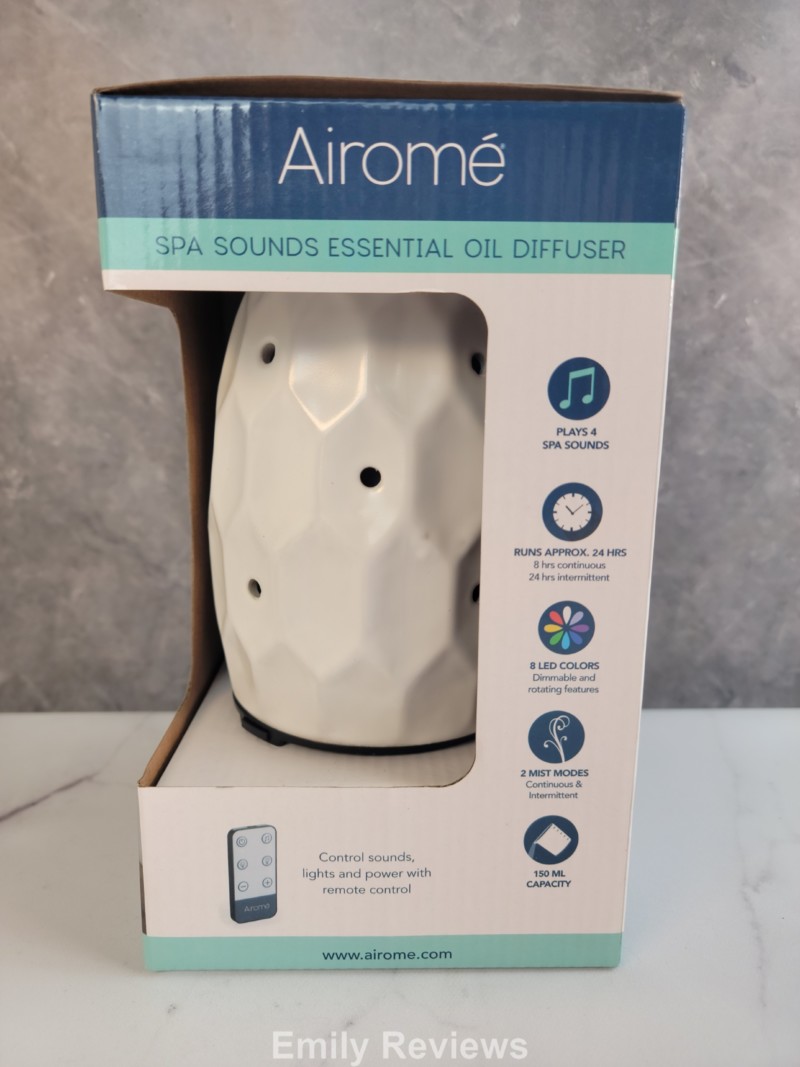 If you would rather have a smaller diffuser, check out the Airome Home Pluggable Diffusers. This is the perfect size for a bedroom or smaller area. It is easily plugged into any wall outlet. No cord to worry about and it's so easy to change your scent. Just remove the replacement pad and insert a new one with a different scent.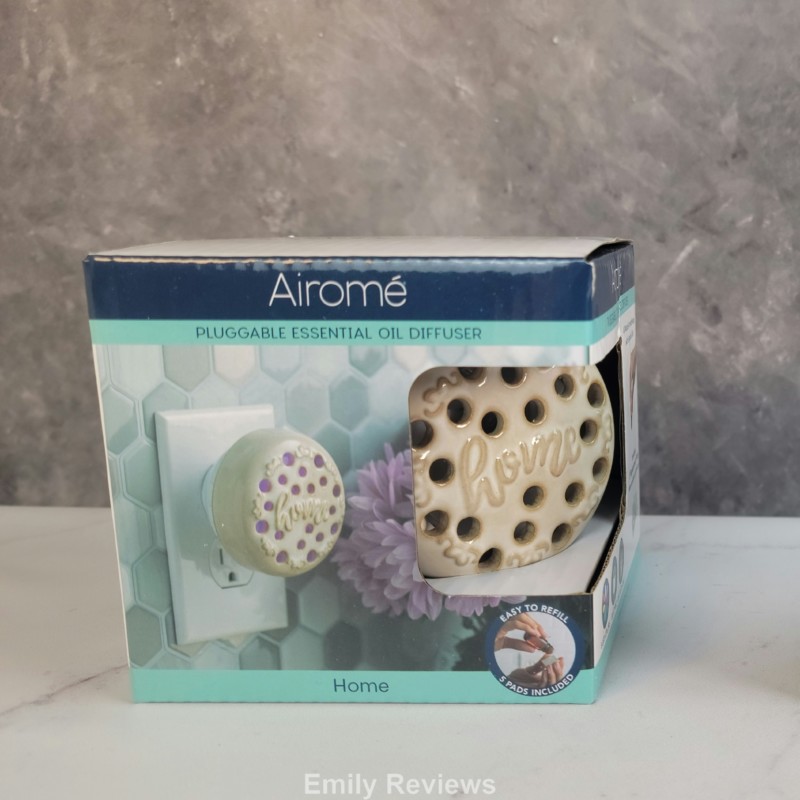 Another Airome diffuser that I truly appreciate is the Vineyard Car Diffuser. This beautifully embossed diffuser comes with a 5 ml bottle of Peppermint Essential Oil that is 100% pure therapeutic grade. Simply place 2-3 drops of oil onto the diffuser, and then clip the diffuser to your car vent.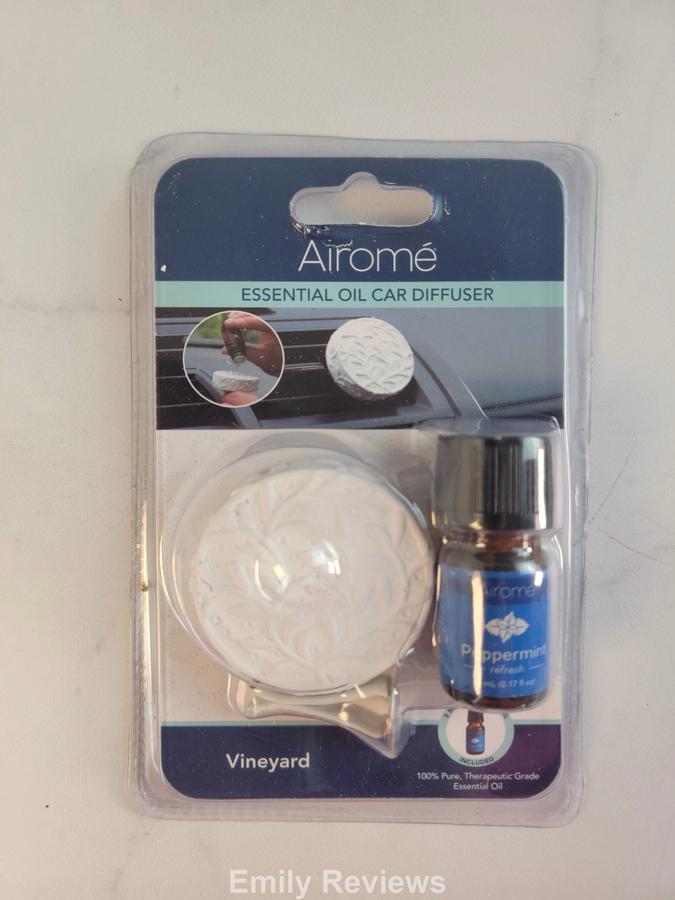 Our home seems to constantly be busy and sometimes even chaotic. On days when we could all stand to calm down a bit, I love the benefits of the No Worries Mate Kids Essential Oil Blend. This blend of fir needle, geranium, grapefruit, lemon, and orange delivers a lovely bright, sweet scent that lightens the mood and helps our household feel more balanced. Don't let the name concern you, it's great for adults also! If you'd like, this all-natural chemical-free oil can be diluted by blending it with a carrier oil and used topically.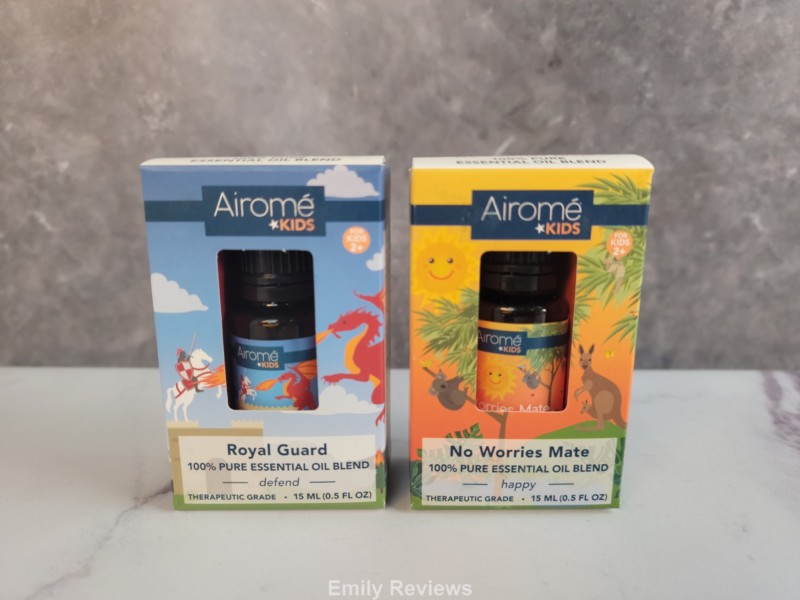 The Royal Guard Kids Essential Oil Blend is another blend that our family appreciates. This blend includes the warm/earthy scents of balsam, cedarwood, chamomile, davana, lavandin, lemon, orange, spearmint, and tangerine. As with many of the Airome essential oils and oil blends, the Royal Guard Kids Essential Oil Blend can be used in other ways in addition to diffusing. You can add a few drops to your favorite hand soap or bubble bath, dilute with water, and use as a linen mist, dropped onto the shower floor so you can benefit from the steam as the scent is released, and use it with a carrier oil for application on pulse points. You can even add it to distilled water and vinegar and make your own surface cleaner.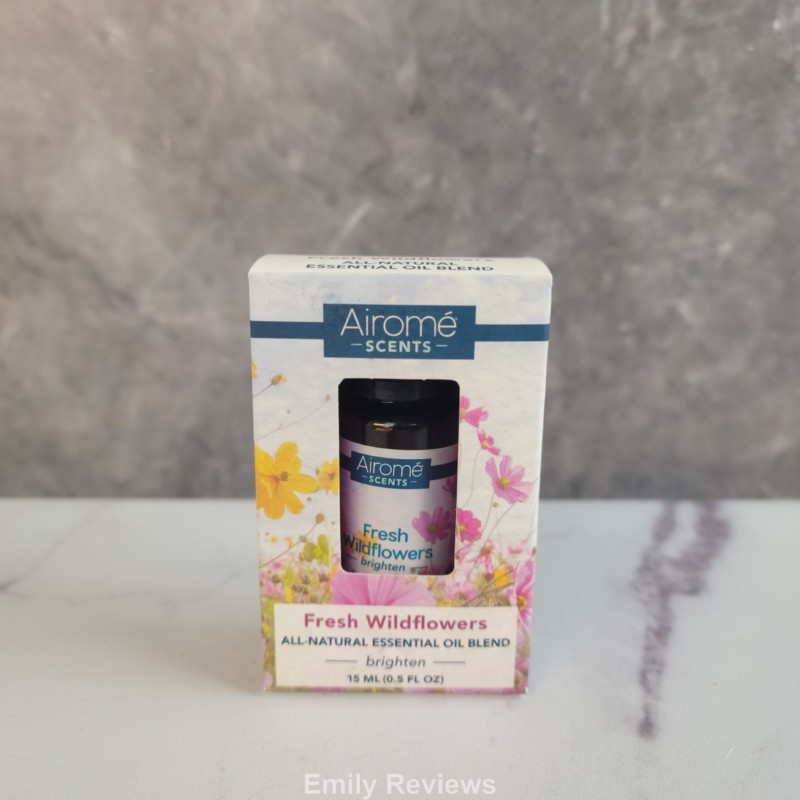 The Fresh Wildflowers Scents blend is one of my favorites. This blend of scents is so relaxing. It's like opening the doors and windows on a spring day and letting the sweet aroma of a field of flowers into your home or car. No matter where or how you decide to use it (in addition to diffusing this delightful scent, it can be blended/diluted with a carrier oil and used topically), it's bound to bring on feelings of peace and contentment.
Airome has so many varieties of diffusers, oils, and oil blends for you to choose from. Whether you want a scent that is fresh and clean, peaceful and relaxing, like a field of flowers, or as delicious as fresh orange, Airome has it. Many of their oils and oil blends have more than one use so don't just think of Airome oils being diffused.
Buy It: Please visit the Airome website to see the great selection of products they offer and convenient shopping locations.
Connect: Don't forget to follow Airome on Facebook, Twitter, and Instagram for the latest product announcements and special offers.
WIN IT: One winner will receive a new Magnolia Diffuser and Holiday Cheer Essential Oil Blend. This is a US giveaway. It is scheduled to end on 11/26/2021. Good luck!


Hello, my name is Laurie. My family and I live near the Oregon coast. When we aren't at work, in school, or on the volleyball court, we enjoy traveling, cheering for our favorite sports teams, playing outdoors, and checking off items on our bucket list. We are lucky in that both sets of our parents, as well as our siblings and their families, live within an hour of us. We get together often to help one another out, celebrate milestones, and go on adventures together.
This post currently has 6 responses.