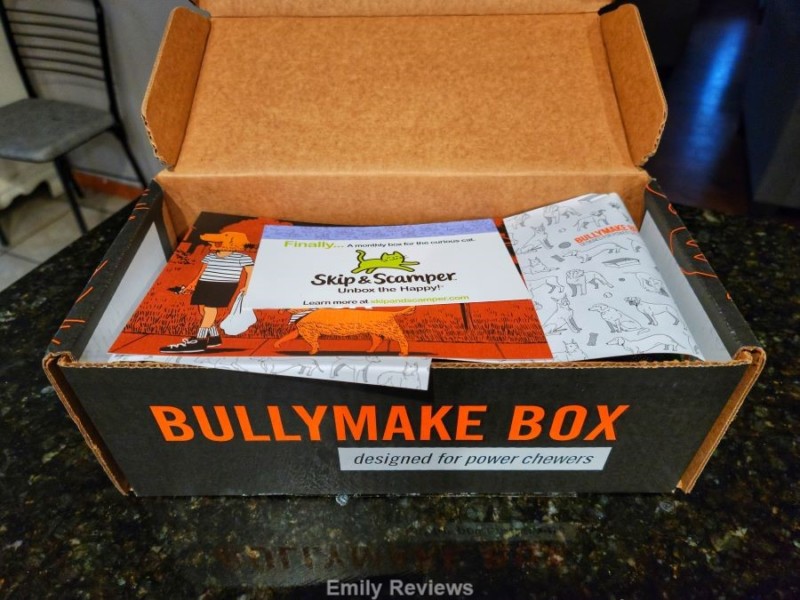 Thank you to Bullymake for providing me with products to facilitate my blog review. All opinions are 100% my own.
We have two rather large four-legged family members. One is a Great Dane Mastiff mix and the other is a Pitbull mix. Both are chewing machines! They have been known to chew on firewood, 2 x 4s, shoes and boots, purses, and even furniture. Both of these pets are rescue dogs and we don't know their entire stories. Over the years that we have enjoyed their company, they have healed from many of their previous mistreatments. Chewing was not one of those, unfortunately. We have spent so much money on chew toys that are destroyed within minutes of us handing them over to "the girls".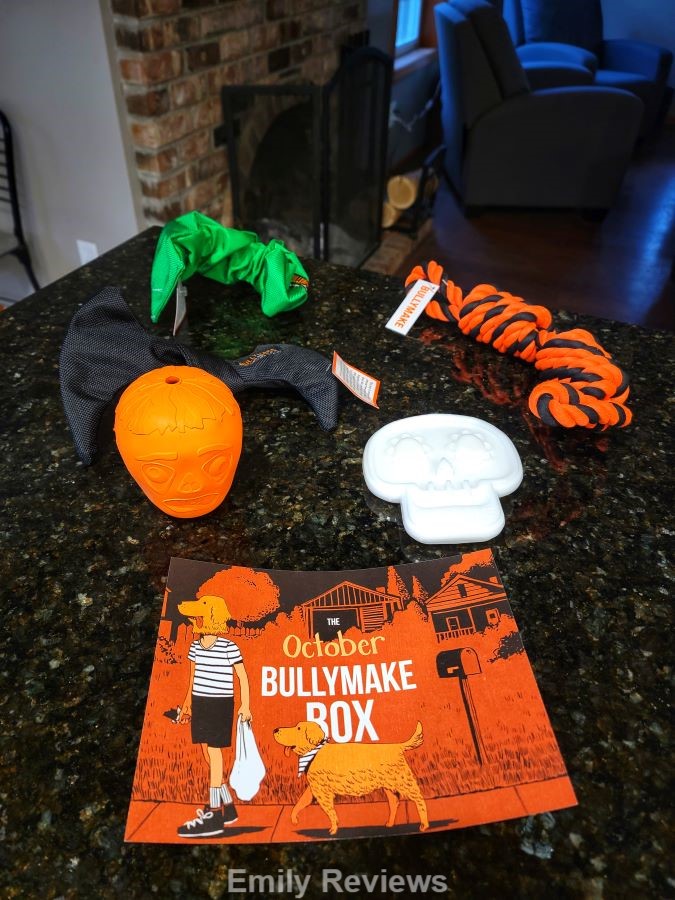 That leads us to Bullymake. Bullymake is perfect for us. Their nylon, ballasting rope, and rubber chew toys are so durable and they are made in the USA. They withstand hours of chewing and tugging that Kassie and Kenya bring upon them. They get dragged around the yard, they get slept with, they get pulled during games of keep-away when one girl wants the other toy. They also keep us entertained while we watch the girls try to destroy them.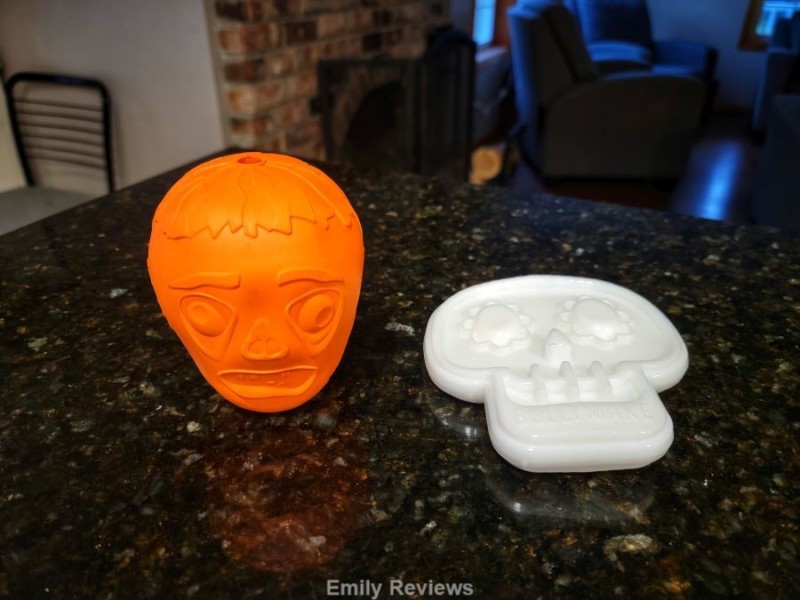 Another feature that makes Bullymake ideal for us is that every Bullymake chewable toy is satisfaction and durability guaranteed.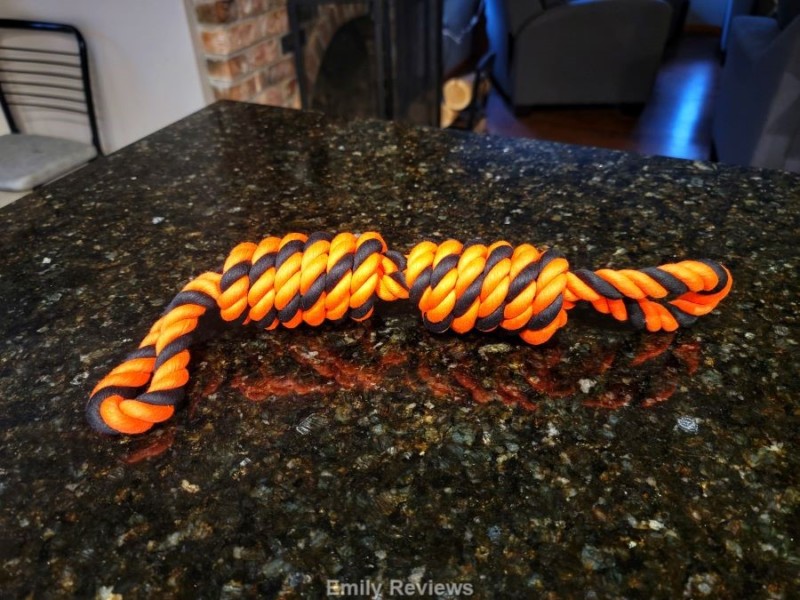 Bullymake's subscription program allows us to have a monthly box of toys and nutritious treats delivered to our doorstep. Since we live in the country, driving into town for a chew toy is not something we do. A round trip to the nearest large store is over an hour and to the nearest pet store, it's even further.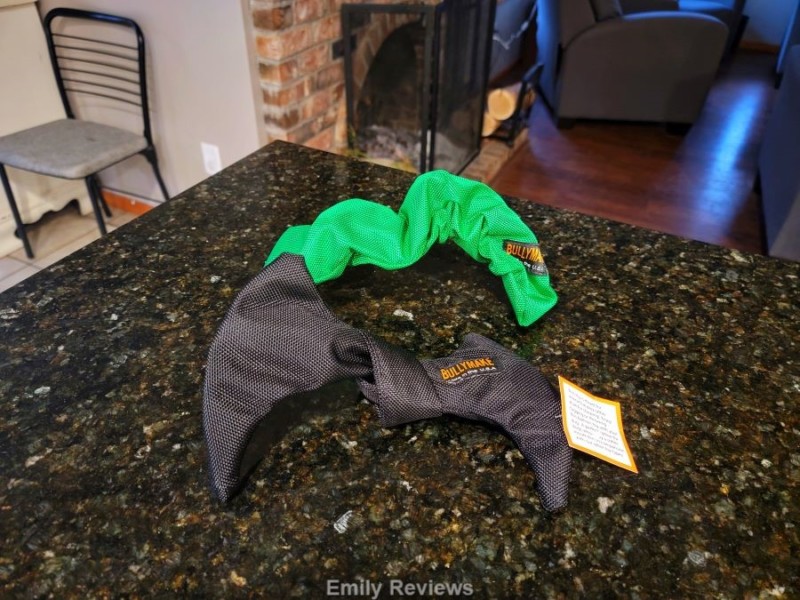 Our girls have enjoyed chew toys that look like water bottles, kegs, antlers, and other fun shapes. This month's box even has an orange and black rope toy to celebrate Halloween.
The treats that Bullymake offers come in a variety of flavors (lamb, "quack", "bullywurst" and chicken).
If you prefer, you may choose to have your monthly subscription only include toys (not nutritional treats).
We love and appreciate all that we get with our Bullymake subscription box!
Buy It: Please visit the Bullymake website to see the great selection of products they offer and convenient shopping locations.
Connect: Don't forget to follow Bullymake on Facebook, Twitter, and Instagram for the latest product announcements and special offers.
WIN IT: One winner will receive a Bullymake subscription box. This is a US giveaway. It is scheduled to end on 11/20/2021. Good luck!


Hello, my name is Laurie. My family and I live near the Oregon coast. When we aren't at work, in school, or on the volleyball court, we enjoy traveling, cheering for our favorite sports teams, playing outdoors, and checking off items on our bucket list. We are lucky in that both sets of our parents, as well as our siblings and their families, live within an hour of us. We get together often to help one another out, celebrate milestones, and go on adventures together.
This post currently has 10 responses.