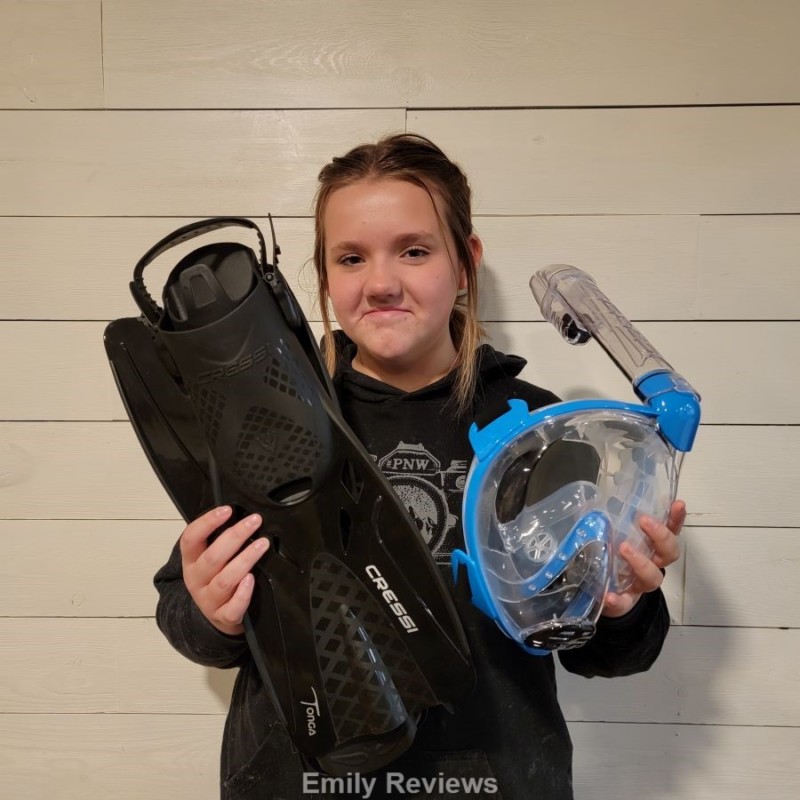 Thank you to Cressi for providing me with products to facilitate my blog review. All opinions are 100% my own.
Cressi is a very well-known and respected company in the world of watersport supplies and equipment. The company started in the mid-1940s after two brothers spent several years designing and hand-making pieces that would help them enjoy the time they spent in the water. Fast forward to today and the company is a worldwide leader in the manufacture of many watersport items. These items are both for your enjoyment as well as your safety.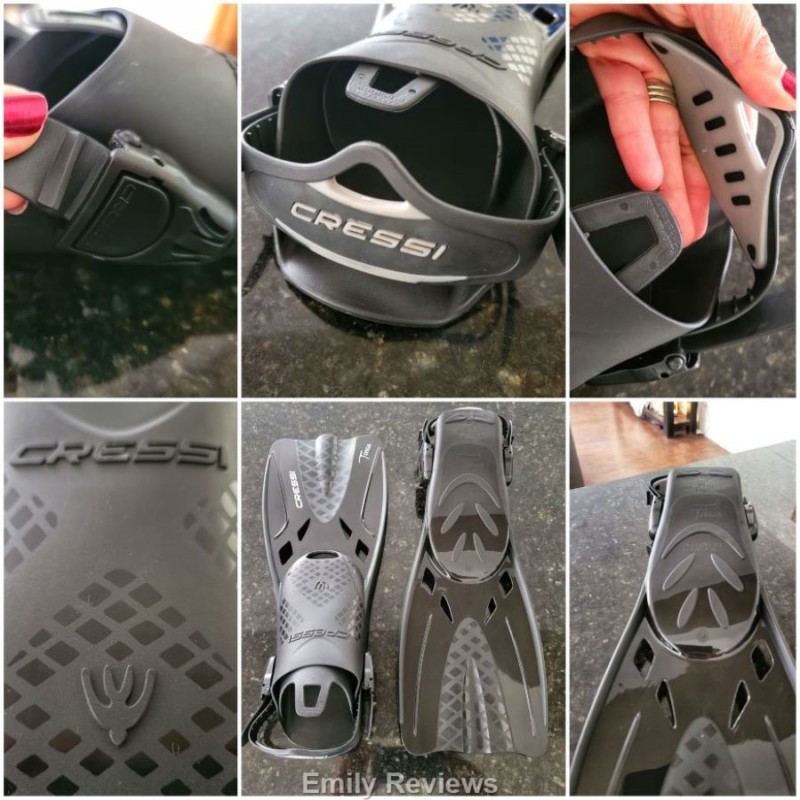 Our family of four (we have two teen/tween daughters) has a snorkeling trip planned and the Tonga Fins are an item we are making sure we take with us. These short open-heel fins are lightweight (easy to pack and won't take up a lot of space or add a lot of weight to our luggage) while still being rugged and durable. The Tonga Fins have an open foot pocket with an adjustable strap so they fit different (but similar) sizes and shapes of feet. The design of these fins makes it easy to get them on and off and allows the swimmer a longer and more comfortable period of use. The large thumb loop makes it easy to hook onto our carrying bags while we walk to our swimming and snorkeling area. The net bag that comes with the Tonga Fins will allow us to wash them so they are ready for their next use.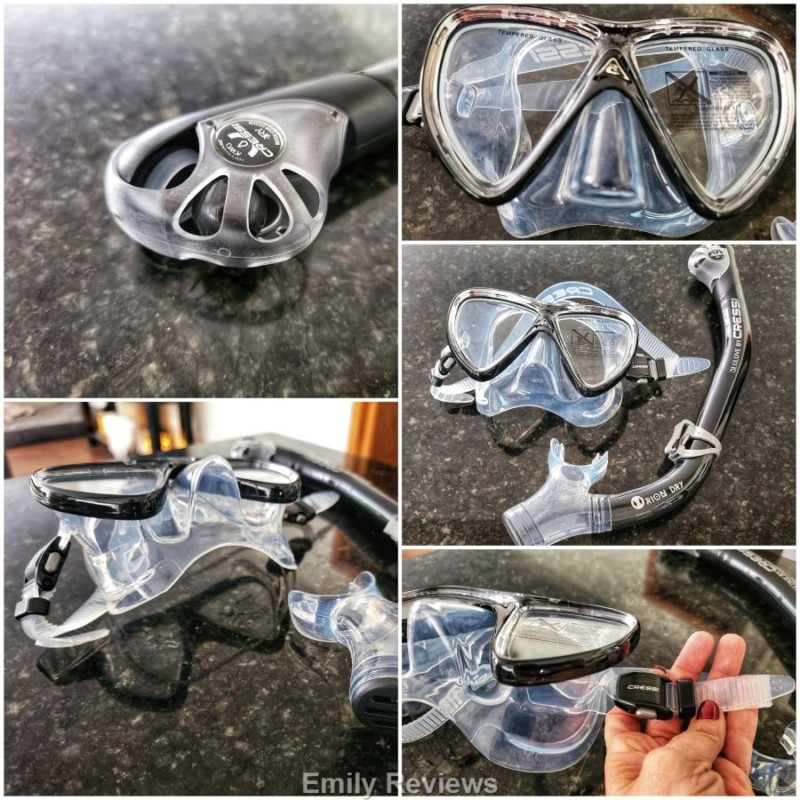 The Ikarus & Orion Dry combo is a lightweight mask and snorkel set made of soft hypoallergenic silicone. Tempered glass is used in the making of the mask lenses and the silicone skirt provides both comfort and seals the mask to prevent water leakage. The adjustable strap makes it easy to tighten or loosen depending on who is wearing the mask. The dry valve at the top of the snorkel seals the tube for those underwater explorations. To purge the water from the snorkel, there is a purge valve. Both mask and snorkel have parts made with a soft and hypoallergenic silicone. This feature allows the swimmer to use the mask and snorkel for a longer period of time while still being comfortable. This combination comes in several colors. We chose black and clear.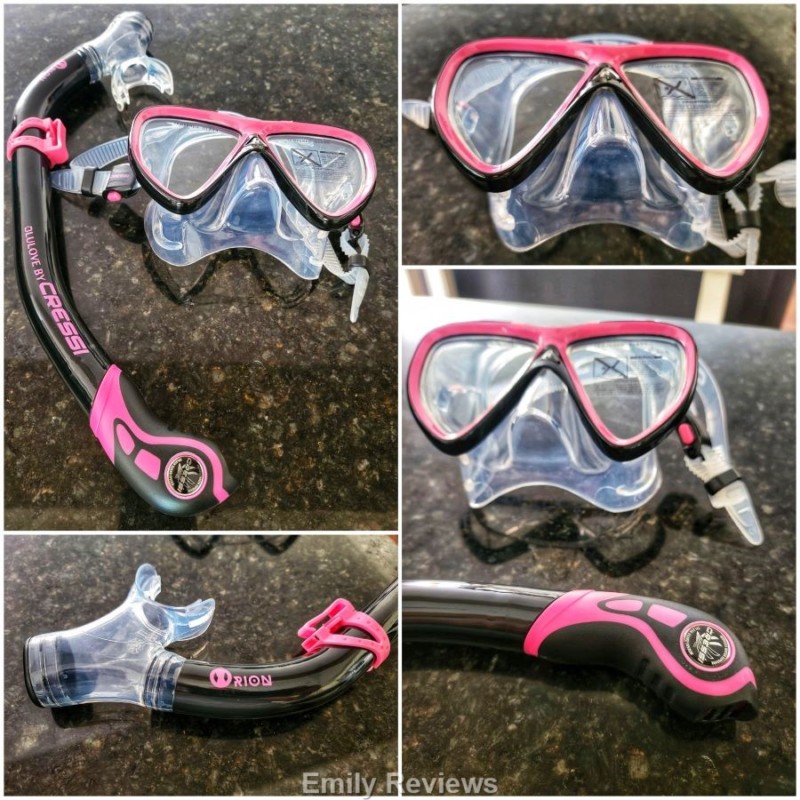 Ikarus & Orion combo
was another combination that we wanted to include in our water adventure. This combination is similar to the Ikarus & Orion Dry Combo in that it is lightweight, made of soft hypoallergenic silicone, and has the same great features of adjustable buckles and tempered glass. Rather than have a dry valve at the top of the snorkel, this combo has a splash guard to reduce water entry making it "semi-dry". There is a purge valve at the bottom of the snorkel so you can easily expel any water that does enter the snorkel. There are several color combinations to choose from and we chose black and pink.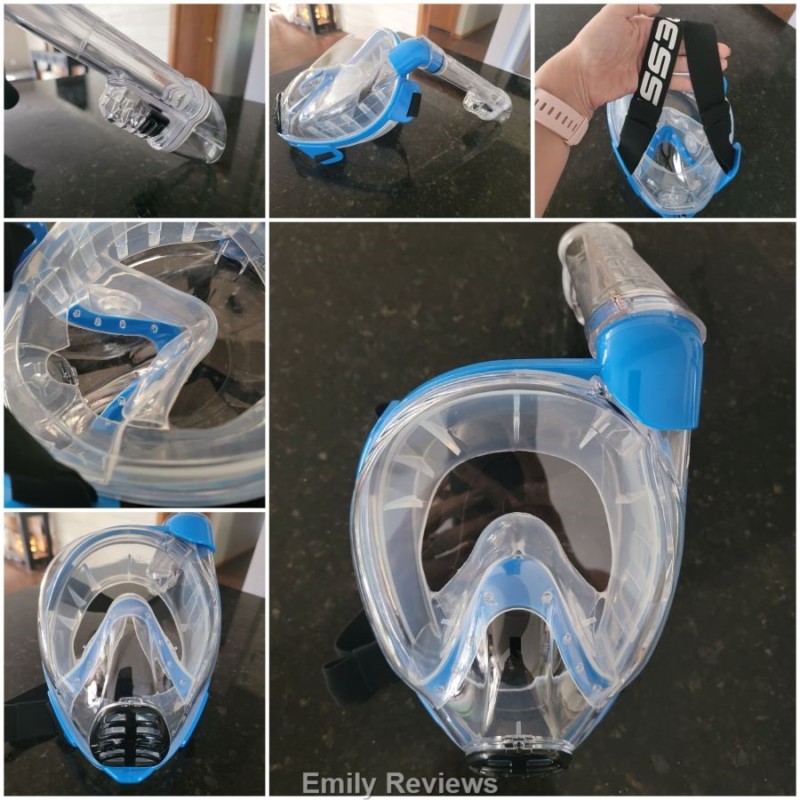 If you want to explore the world of snorkeling but want a more natural breathing experience, the Baron full face mask may be the perfect option for you. Rather than with the separate mask and snorkel combinations, the full-face mask/snorkel is one piece. The design of this mask allows a larger viewing field which is much appreciated when you are trying to take in as much underwater beauty as possible. Another great feature is that the mask doesn't fog up while it's being used. The snorkel is a dry system and there is a safety valve for purging any water that does enter the snorkel. We chose the clear/blue color combination for our Baton full face masks.
Cressi has provided us with everything we need for a great water vacation. I can't wait for us to experience the vibrant colors of underwater life with our Cressi masks and snorkel sets. Thanks to the comfort and ease of our Cressi Tonga fins, we will be able to spend a lot of time swimming and snorkeling around and among the fish and coral.
Buy It: Please visit the Cressi website to see the great selection of products they offer and convenient shopping locations.
Connect: Don't forget to follow Cressi on Facebook, Twitter, and Instagram for the latest product announcements and special offers.


Hello, my name is Laurie. My family and I live near the Oregon coast. When we aren't at work, in school, or on the volleyball court, we enjoy traveling, cheering for our favorite sports teams, playing outdoors, and checking off items on our bucket list. We are lucky in that both sets of our parents, as well as our siblings and their families, live within an hour of us. We get together often to help one another out, celebrate milestones, and go on adventures together.
This post currently has 11 responses.