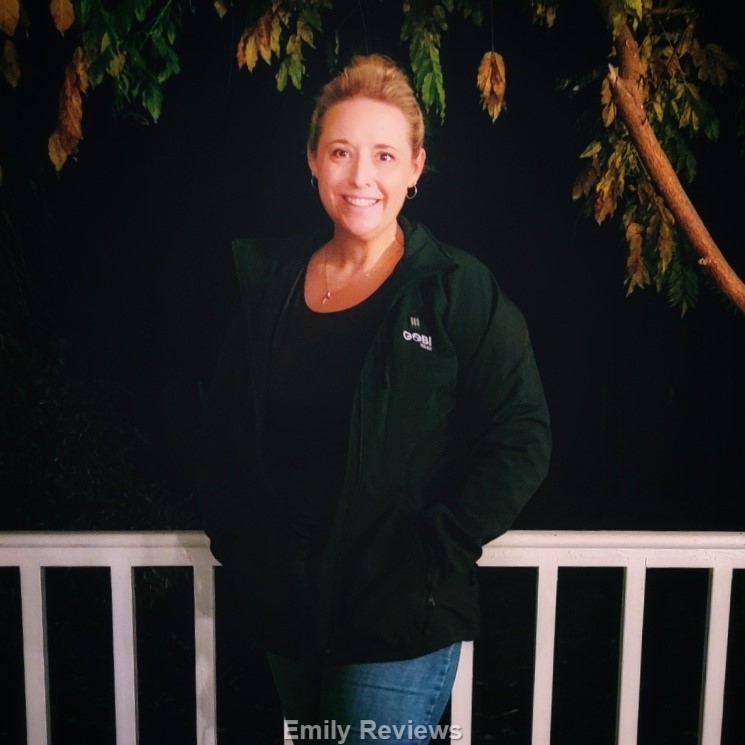 Thank you to Gobi Heat for providing me with products to facilitate my blog review. All opinions are 100% my own.
Are you always cold? Do you spend a lot of time outside during cold weather? Are you a fall or wintertime sports fan?
If you answered yes to any of those questions, you may want to check out Gobi Heat. I did and I am so thrilled that I found them and all they have to offer for people like me.
I work from home but we live on a rural property so working from home means I find myself outside quite often even during inclement weather. I am also the mother of two very active teenagers so am driving them to and from events at all hours of the day and night no matter what the weather is like. Our house has wood heat for the most part so I also spend time filling the outside firewood box or bringing firewood into the house. Once in the house, it takes me a while to warm up.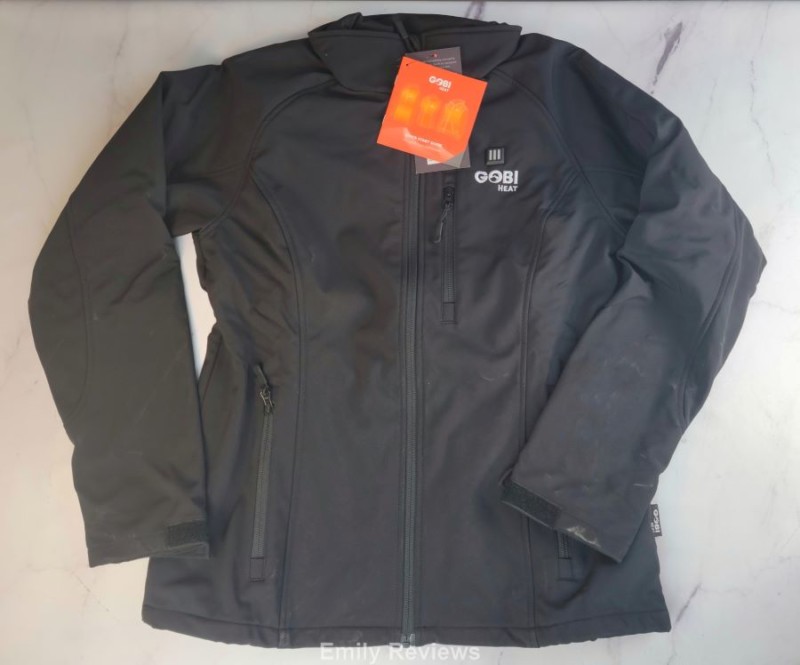 That brings me to my new best friend…The Gobi Heat Sahara Jacket with conductive thread heating technology. This is the best thing I have done for myself in a long time. I especially love the cuffs on the sleeves. They are Velcro adjustable so I can snug them up to keep the warmth in and the cold out.
This amazing jacket has three different levels of heat depending on if I'm just a little chilly or am I cold cold cold. If I'm just wanting a little help with body heat, I can set it to Low. If I'm outside in the wind and/or rain (yes, this jacket is not only windproof but also waterproof!) watching a sports event and not moving around much, I may need it set at High. Once I get warm, it is so easy to adjust the heat level. I can either turn it off or turn it down with the one-touch LED controller. The inside soft fleece lining keeps me snuggly warm.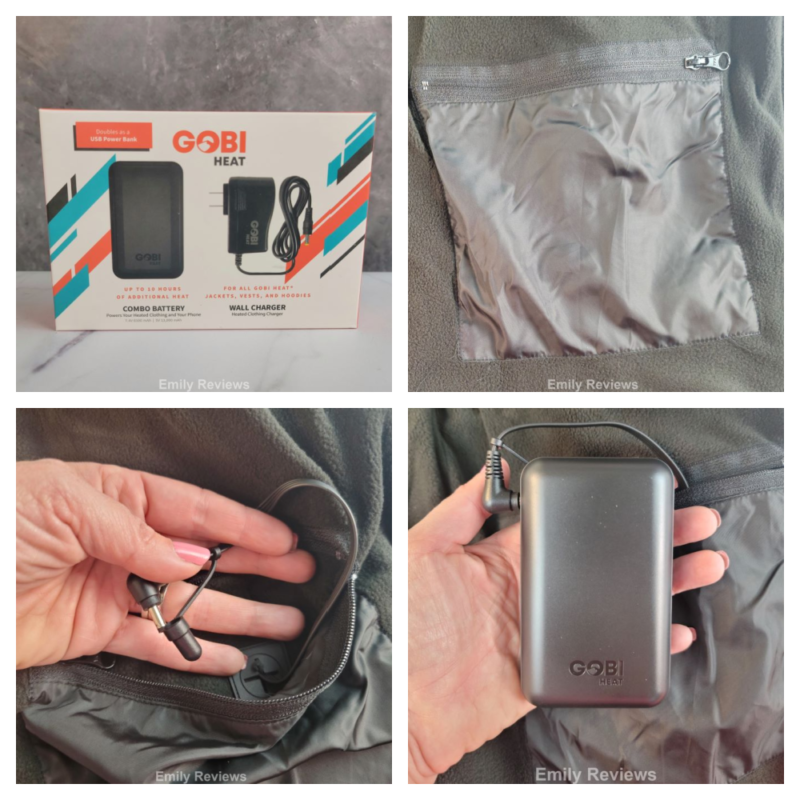 The Sahara Women's Heated Jacket has three heating zones. There are two in the chest area and a larger one in the back.
Depending on how high I have the heat setting, the battery can last as long as 10 hours (on a low setting). When it comes time to wash my jacket, I can throw it into the washing machine since it's made out of polyester.
The color choices for this jacket range from a solid black to a crimson and onyx mix or maybe you like a teal and gray mix or an eye-catching plum…and many others to choose from.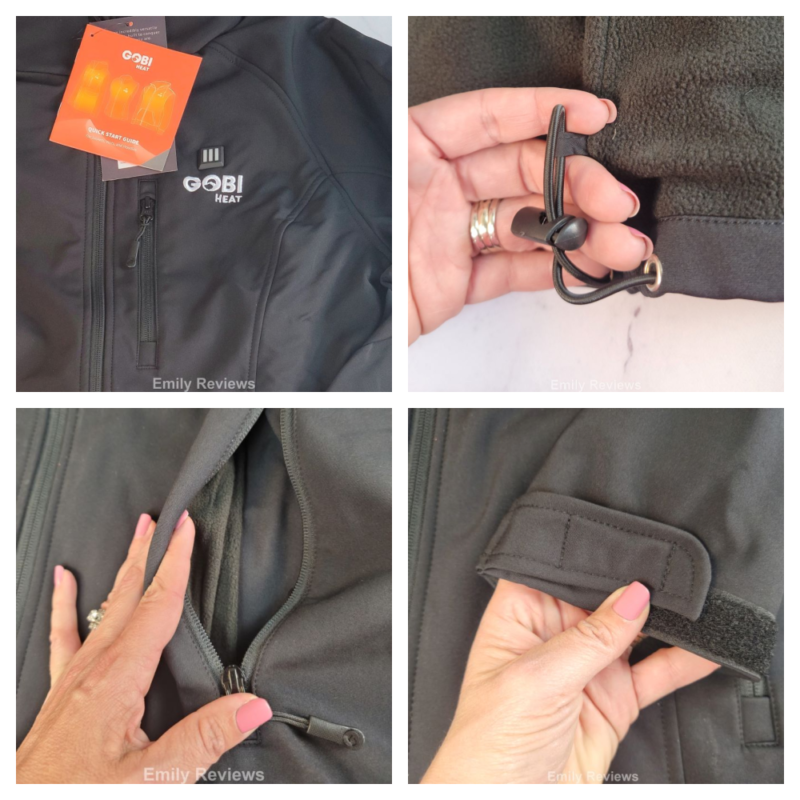 Buy It: Please visit the Gobi Heat website to see the great selection of products they offer and convenient shopping locations.
Connect: Don't forget to follow Gobi Heat on Facebook and Instagram for the latest product announcements and special offers.
WIN IT: One winner will receive a Sahara jacket of their choice. This is a US giveaway. It is scheduled to end on 11/25/2021. Good luck!


Hello, my name is Laurie. My family and I live near the Oregon coast. When we aren't at work, in school, or on the volleyball court, we enjoy traveling, cheering for our favorite sports teams, playing outdoors, and checking off items on our bucket list. We are lucky in that both sets of our parents, as well as our siblings and their families, live within an hour of us. We get together often to help one another out, celebrate milestones, and go on adventures together.
This post currently has 12 responses.