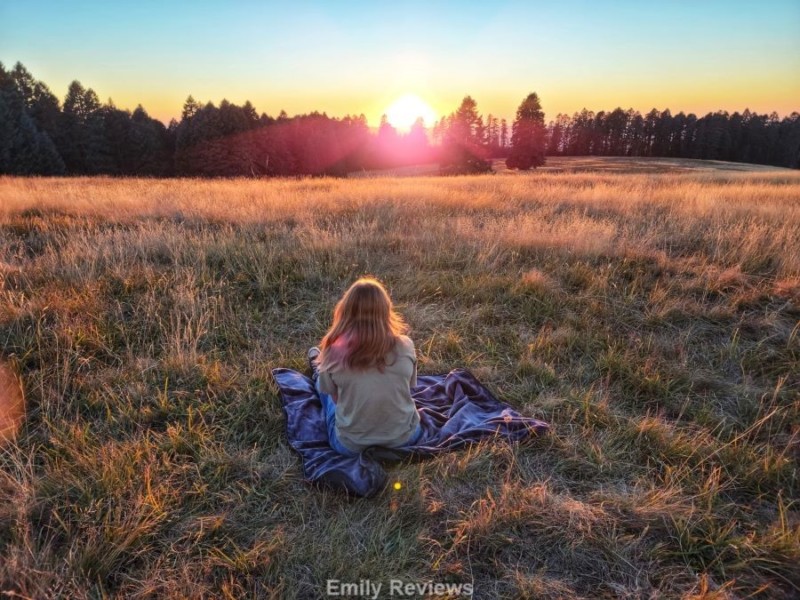 Thank you to Heat Holders for providing me with products to facilitate my blog review. All opinions are 100% my own.
Today I want to share with you a few of my favorite Heat Holders products to give as gifts. But, first, if you have never heard of Heat Holders, let me tell you about them.
Heat Holders specializes in products that are designed to retain as much heat as possible and keep that heat next to your skin. They started out making socks, then they added more clothing, accessories, and blankets to their product line.
The Original Heat Holders socks are the warmest thermal socks on the market. They have a TOG (Thermal Overall Grade) rating of 2.34. The TOG is a measurement of the heat retaining capacity of the fabric. A rating of 2.34 is seven times higher than that of traditional cotton socks.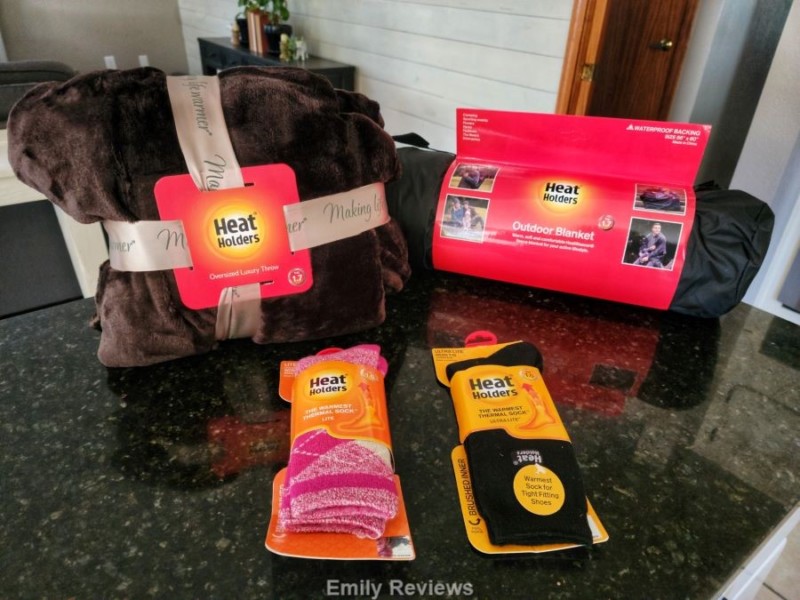 Now on to the fun part. Here are my favorite Heat Holders items to give as gifts.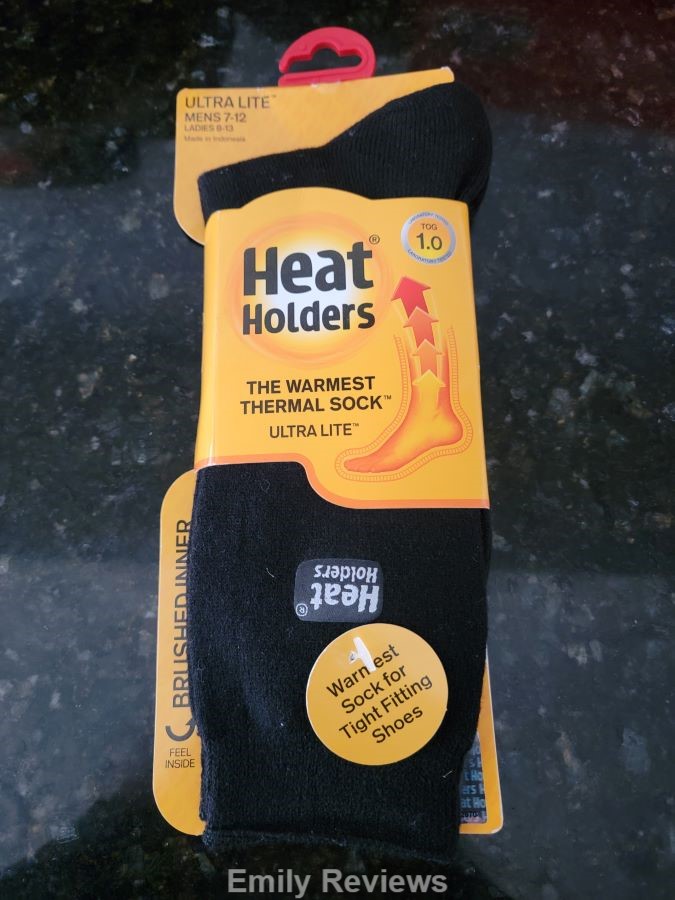 Men's ULTRA LITE Socks have a short loop length with a 1.04 TOG rating. The lightweight profile makes them suitable for wearing in tighter fitting shoes and/or boots. Don't let the lower TOG rating fool you, Heat Holders ULTRA LITE thermal socks will still provide thermal protection and comfort to your feet.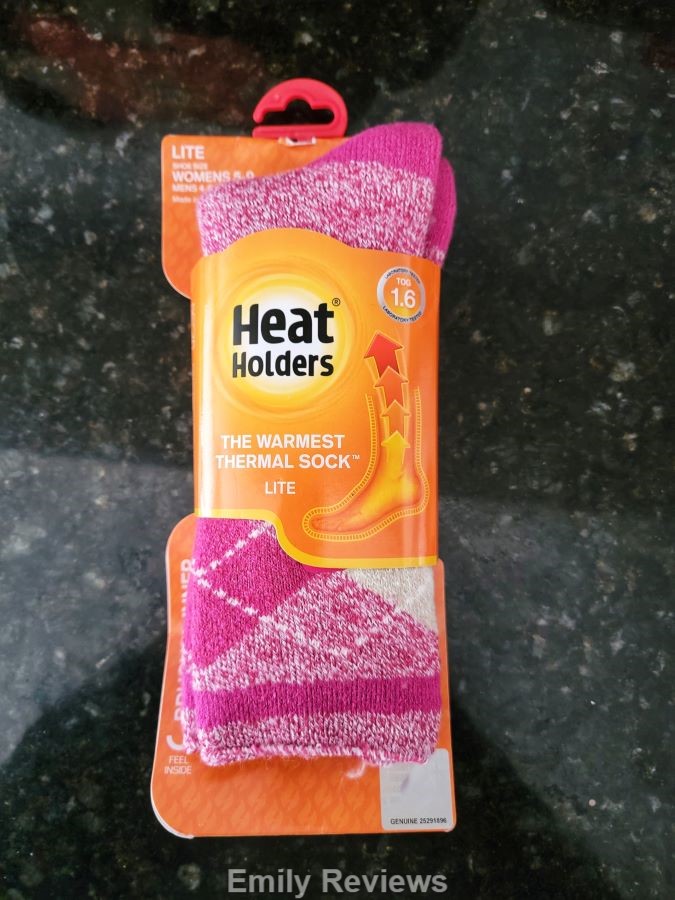 Women's Argyle LITE Socks have a raspberry/white argyle pattern. They are crew-length Heat Holders of medium thickness. Heat Holders LITE thermal socks were designed to provide thermal protection and comfort in a medium thick profile. They are ideal for wearing in casual shoes and boots.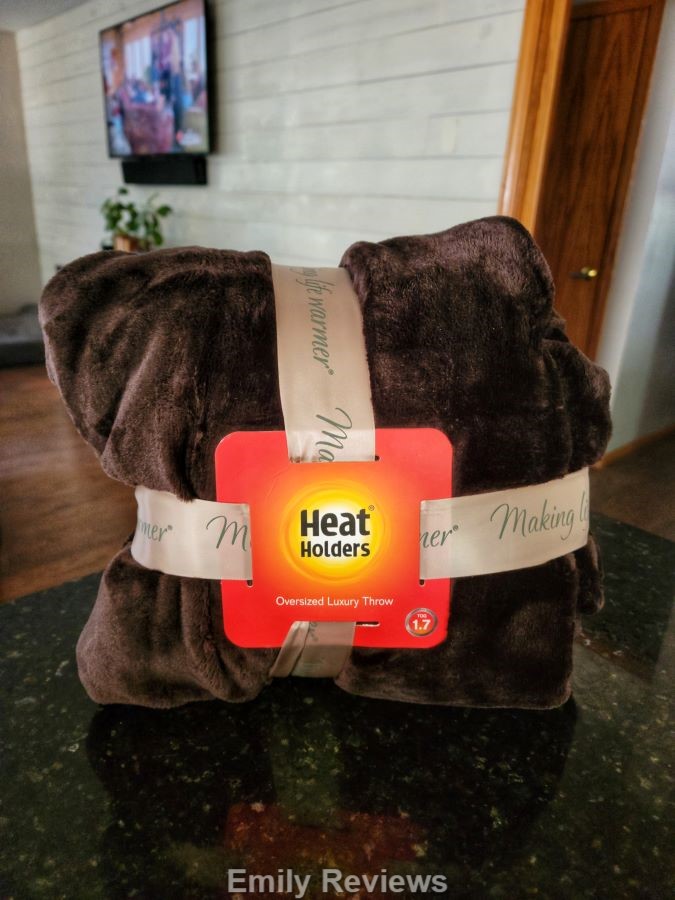 Heat Holders Oversized Throws/Blankets are made with a plush fleece called HeatWeaver. HeatWeaver was designed to retain heat. It has a TOG rating of 1.4. The Oversized Throw/Blanket is available in seven color options (Hot Chocolate color is shown.) It is 70¾" x 78¾" in size making it perfect for cuddling. Oversized Throws/Blankets are machine washable and dryable.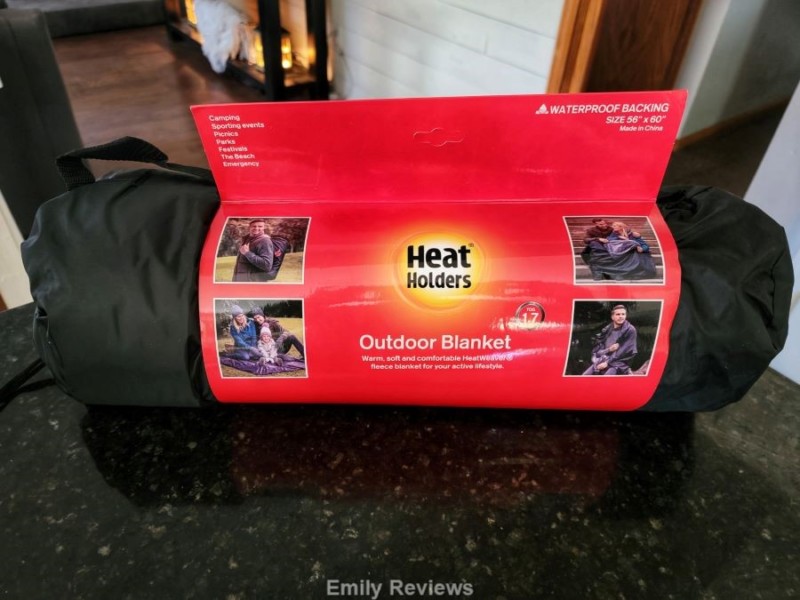 Heat Holders Outdoor Blanket is also made with HeatWeaver on one side and a waterproof backing on the other. This blanket is 56″ X 60″ making it nice for use while camping, at sporting events, on a picnic, at the park, or on the beach. Heat Holders Outdoor Blanket is Antique Silver in color and comes with a stowaway pouch.
There you have it. Those are some of my favorite Heat Holders products!
Buy It: Please visit the Heat Holders website to see the great selection of products they offer and convenient shopping locations.
Connect: Don't forget to follow Heat Holders on Facebook, Twitter, and Instagram for the latest product announcements and special offers.


Hello, my name is Laurie. I have been married to my husband for 16 years. We have two young daughters, ages 15 and 13 years old. My family and I live in Oregon so that means we are just minutes from the beach, mountains, and desert.  We love it here and try to spend as much time outdoors playing as we can. When we aren't outside playing, I enjoy reading, gardening, refinishing furniture, and other crafts.
This post currently has 13 responses.