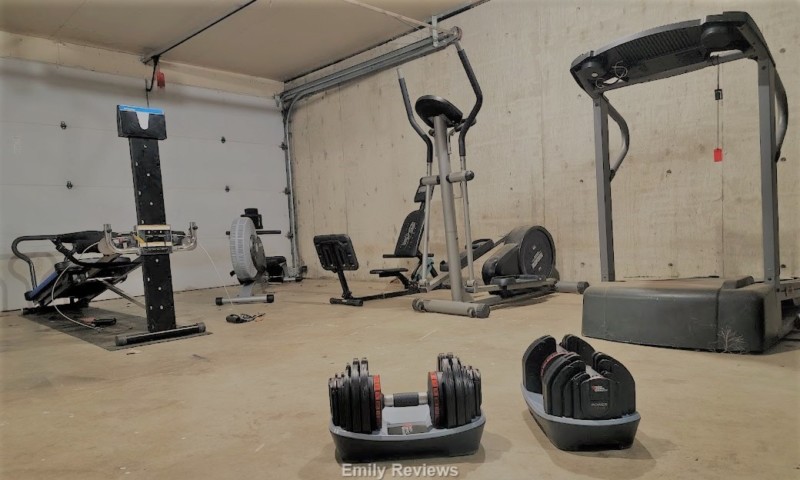 Thank you to Stamina for providing me with products to facilitate my blog review. All opinions are 100% my own.
Even though our family has always tried to live balanced lives, this has been an exceptionally high priority during the past year. Living a balanced life not only includes eating properly but also making sure we have some time that isn't spent working on our "to do" list (which always seems to be full). It also means spending time working on our mental and physical health.
We are fortunate enough to be members of a local gym (although it is a 30+ minute drive from our home) so our family has the opportunity to work out using the gym's equipment. There are times, however, when going to the gym just isn't in the cards for one reason or another, so we set up a home gym in our garage/basement.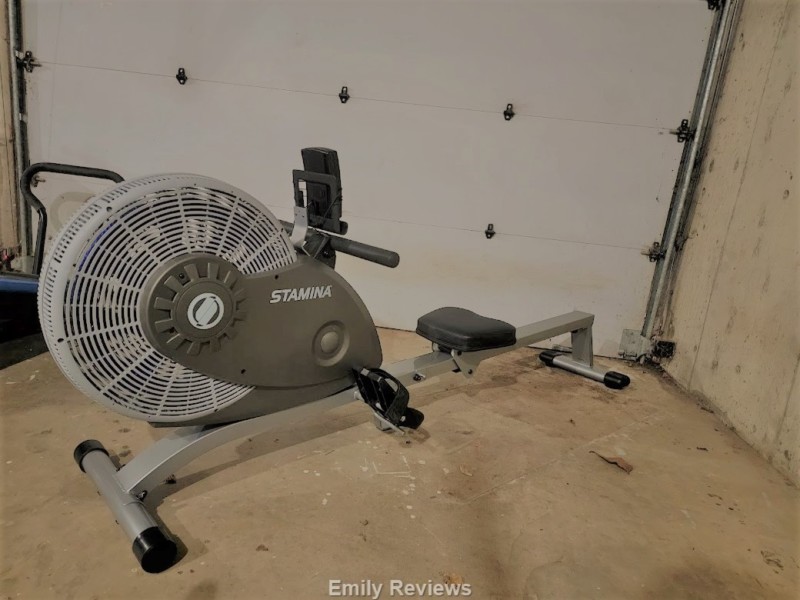 Although every member of our family prefers one piece of equipment over another, we all seem to like the rowing machine. Rowing machines help us accomplish so many wonderful things for our bodies. They help us increase our heart rate for improved cardio/heart health, build muscle, and burn calories. Because all of our family members have different strengths and abilities, the rowing machine also allows each member to row at their own speed and resistance.
When I began looking for a rowing machine to add to our home gym, I found Stamina Products. Stamina offers so many wonderful pieces of exercise equipment. I decided on the Stamina Air Rower 1406. This rowing machine is so easy to use and adjust for each member's abilities and exercise goals. There are however many rowers to choose from as you can see in this best rowing machine buyers guide. For those of us who want to focus on cardio improvement, maybe we want less resistance so we can row faster and build up that heart rate. Some of us prefer to focus on building our upper and lower body muscles so we want to increase the resistance and maybe row a bit slower.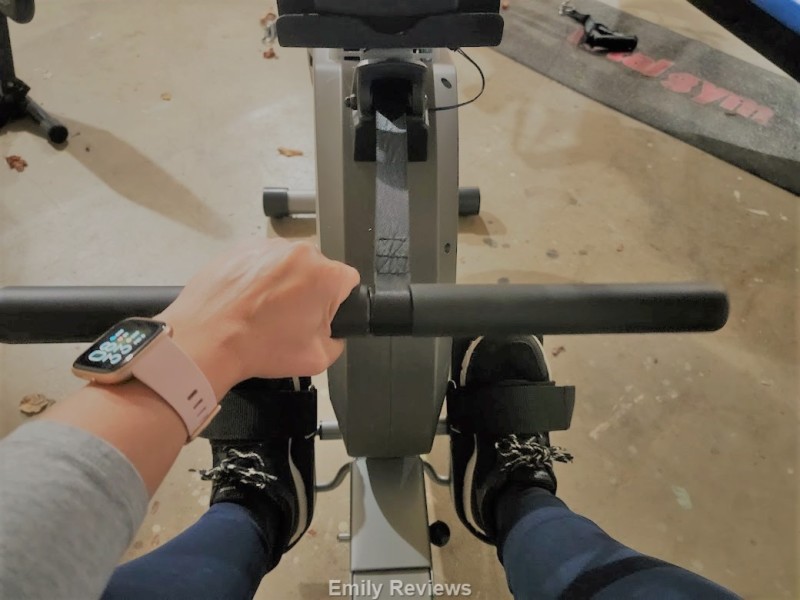 When you purchase the Stamina Air Rower 1406, you not only receive the rower but also access to online workout videos that help beginning rowers learn the proper way to row and the best way to accomplish their specific health goals.
The Stamina Air Rower 1406 has an LCD monitor so while you are exercising, you can keep an eye on your time, speed, distance, and the number of calories you've burned. Maybe you like to multitask while rowing. You can do that with the 1406 rowing machine because there is a device tray that will hold your phone, tablet, book, or whatever your method of entertainment.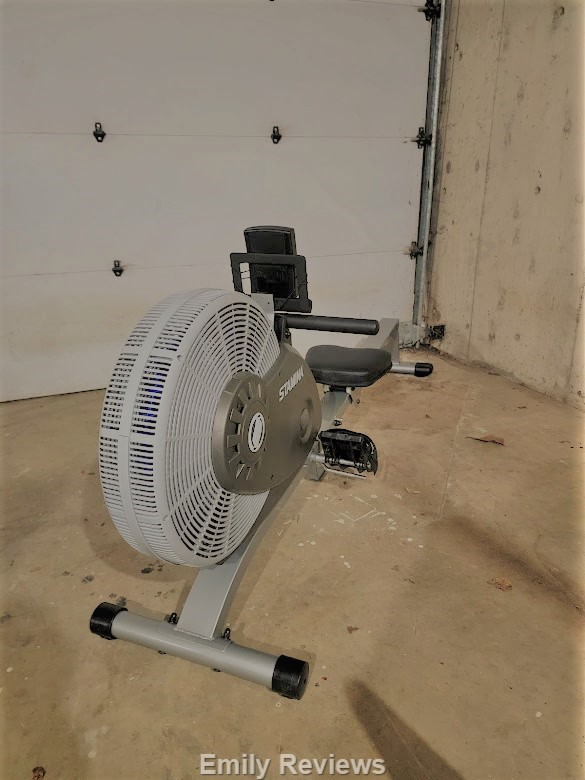 The padded/cushioned seat and padded handles make rowing on the Stamina Air Rower 1406 much more comfortable than some rowing machines. …and if you find yourself REALLY rowing fast and hard, the anti-skid caps will keep your 1406 from sliding or scratching your floors.
We are fortunate enough to have an area in our basement that allows us to have our Stamina Air Rower 1406 ready to use at all times. If you find that you need to store your rowing machine between exercise periods, this rowing machine folds up and can easily be rolled into a storage area until its next use.
Buy It: Please visit the Stamina Products website to see the great selection of products they offer and convenient shopping locations.
Connect: Don't forget to follow Stamina Products on Facebook, Twitter, and Instagram for the latest product announcements and special offers.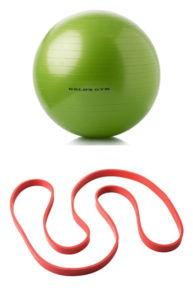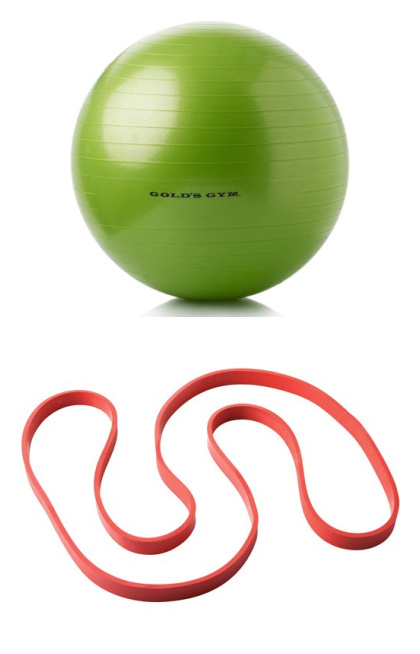 WIN IT: One winner will receive a 55cm exercise body ball and resistance band. This is a US giveaway. It is scheduled to end on 11/16/2021. Good luck!


Hello, my name is Laurie. My family and I live near the Oregon coast. When we aren't at work, in school, or on the volleyball court, we enjoy traveling, cheering for our favorite sports teams, playing outdoors, and checking off items on our bucket list. We are lucky in that both sets of our parents, as well as our siblings and their families, live within an hour of us. We get together often to help one another out, celebrate milestones, and go on adventures together.
This post currently has 5 responses.