This is a sponsored guest post.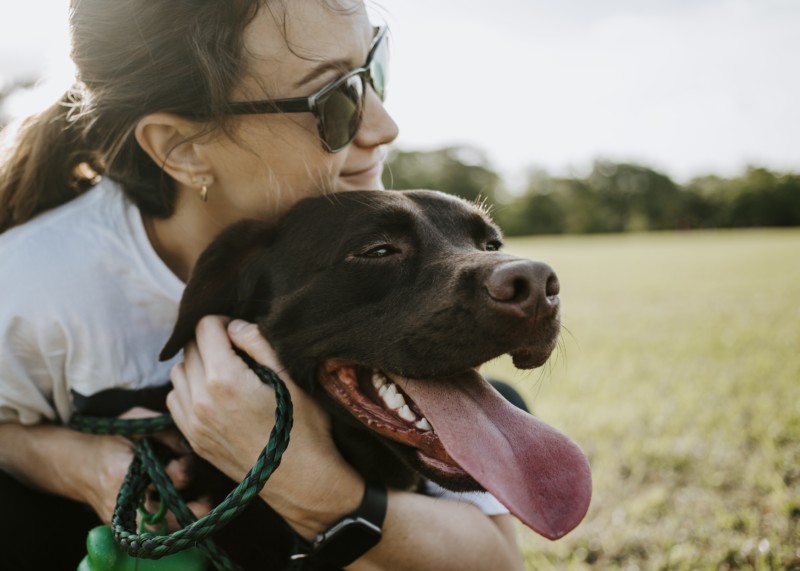 Photo source: Unsplash.
Faithful, protective and loyal till the end, there's a good reason we call our beloved dogs 'man's best friend.' Dutifully doting on their owners with their tails wagging and their floppy ears there's nothing quite like coming home to a furry bundle of joy.
With this outpouring of affection all year round, it's only natural you would want to return your love to your pet. What better way to show how much you care than with a range of treats designed especially for your dog? Read on for some ways you can make your pet's day, month and year.
Sweet Dreams
Did you know that most adult dogs sleep an average of 10.8 hours a day? With sleep being such an important part of your pet's health and well-being, it's important to provide their body with as much support and comfort as you can.
An orthopedic bed can offer your pet dog greater support for its muscles, joints and spine helping it to relax and drift off to a good night's sleep and wake up energized and ready for the day.
Give Your Dog a Massage
Any dog owner knows how much their pet loves to be stroked and cuddled. A belly rub and a good scratch behind their ears is like pet therapy for your pooch so why not extend this to a massage? We all know the benefits of massage in helping us to relax and soothe our muscles, and the same applies for your dog.
Massaging your dog is a great way for you and your canine companion to bond and also comes with a number of health benefits which include:
Improved circulation and lymphatic flow
Relieving joint and muscle pain
Strengthened immune system
Reduced stress and anxiety
Improved flexibility and range of motion
Maintaining a healthy skin and coat
Bake Some Treats
Spoil your dog with some homemade, natural dog treats. Whether it's apples, bananas, carrots or peanut butter, you can customize your recipes to include all your dog's favorite foods. Using high-quality, organic ingredients you know you are feeding your pet wholesome and nutritious cookies and biscuits while at the same time spoiling them with something to get excited over.
Another great way to meet your pet's nutritional needs is by feeding them natural holistic dog food which often comes with added vitamins and minerals to support your dog's health.
Go for a Swim
When it comes to swimming, certain breeds of dogs are like ducks to the water. Labrador Retrievers, Poodles, and Irish Water Spaniels are just some of the breeds that love to make a splash so why not treat them to a trip to the local lake or seaside, especially on a hot day?
You can always add to the fun by throwing in a ball or a stick, combining their two favorite activities of swimming and playing fetch. For other breeds that prefer to stay on land, getting wet is still fun so let your dog run through the sprinklers in your backyard or safely play with a hose.
With these four suggestions, you can show your pet pooch just how much you care.

Hi there! I am Emily Evert, the owner of Emily Reviews. I am 28 and live in a small town in Michigan with my boyfriend Ryan and our two pugs. I have a large family and I adore my nieces and nephews. I love reading memoirs, and learning about child development and psychology. I love watching The Game of Thrones, Teen Mom, Sister Wives and Veep. I like listening to Jason Isbell, John Prine, and other alt-country or Americana music. I created Emily Reviews as a creative outlet to share my life and the products that I love with others.
This post currently has no responses.