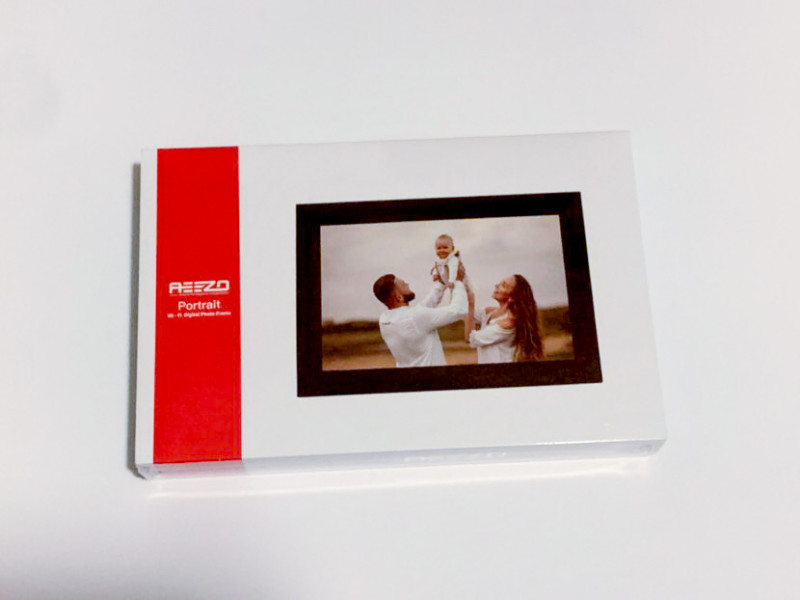 This is a sponsored review with Aeezo. There are affiliate links in this post. All opinions are my own.
If you're scrambling for a last minute gift, it's okay! You aren't alone. Plus, I have a last minute gift idea from Aeezo that will work for a lot of people!
The Aeezo portrait WiFi digital photo frame will make a good last minute gift for anyone who loves photos. Grandparents, parents, aunts, uncles, coworkers, you name it!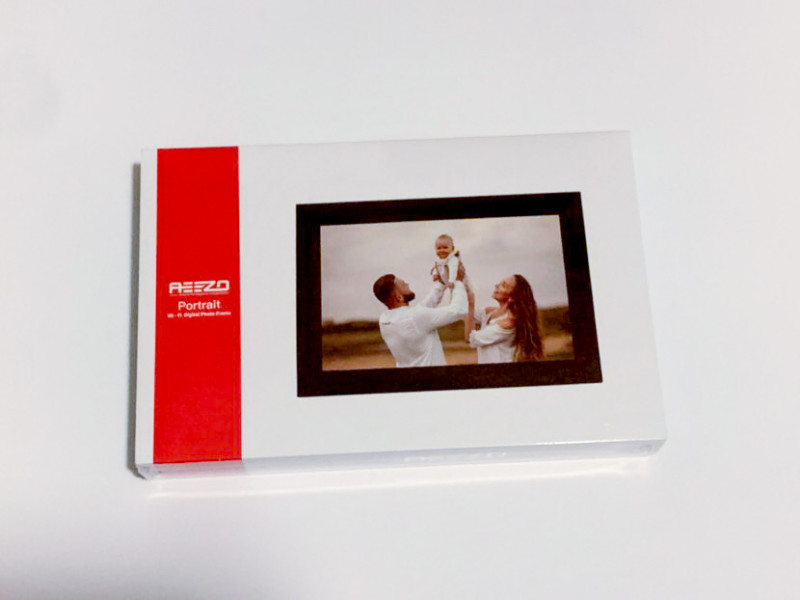 I'm gifting a aeezo digital photo frame to a special person in my life who just loves her family. She has an old digital picture frame from years ago, and I thought the Aeezo portrait frame would be a great upgrade!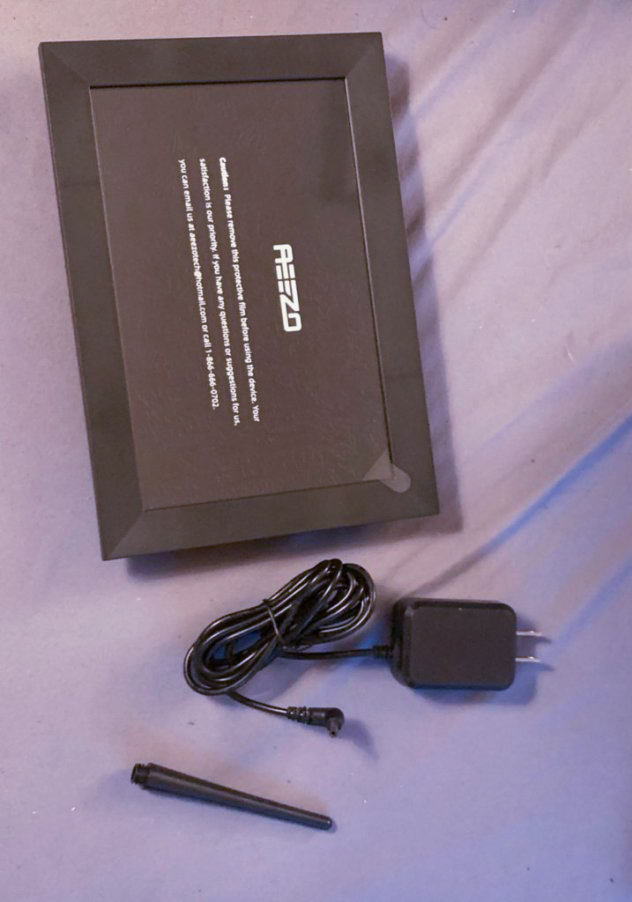 The Aeezo Portrait WiFi Digital Photo Frame features:
1280 x 800 IPS HD display
A 9-inch touchscreen
16GB of storage build-in (that's up to 30,000 photos after cloud compression!)
Up to 64GB SD card or USB drive can be used to add more photos!
2.4 GHz WiFi
A 1-year warranty.
Choose from a white or black frame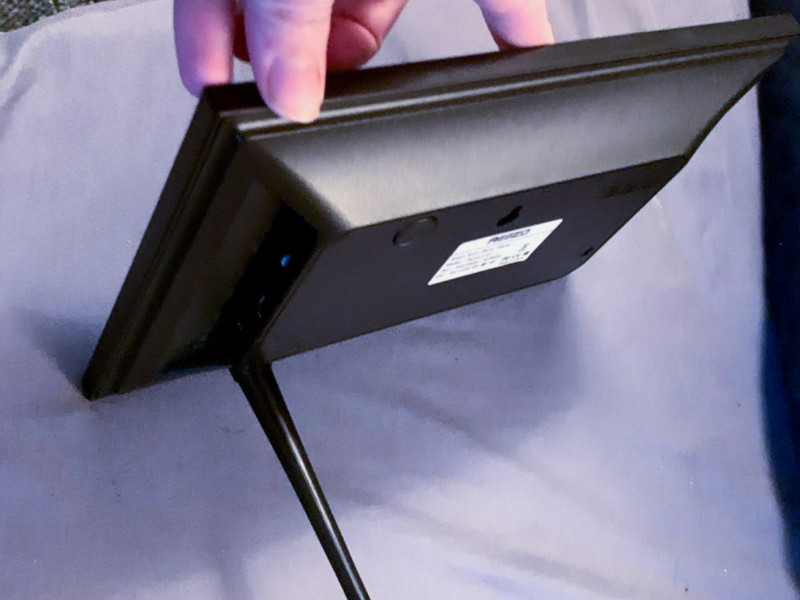 The stand on the back allows you to balance the frame horizontally or vertically.
This frame is better than the old one that my loved one has because it has a bigger screen, is touch-screen, it has more storage space and it's super easy to add photos to this frame.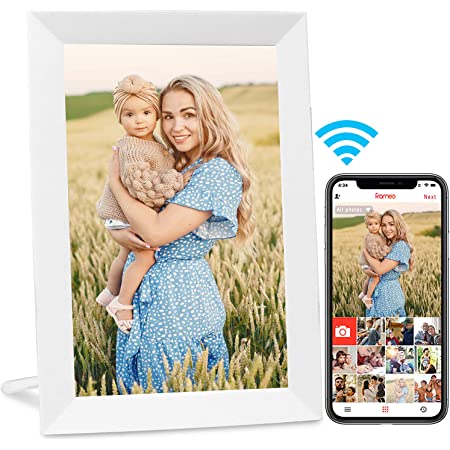 If you have an older loved one who loves photos but isn't up to date with technology, perhaps they have never used memory cards or smart phones? This could still make a nice gift. You could pre-load photos onto the frame that you know they'll like, so that they won't have to worry about adding the photos to it themselves. You can also invite unlimited family members to share photos on the app. Meaning you could gift "grandma" a frame, and let all of her kids and grandkids contribute photos!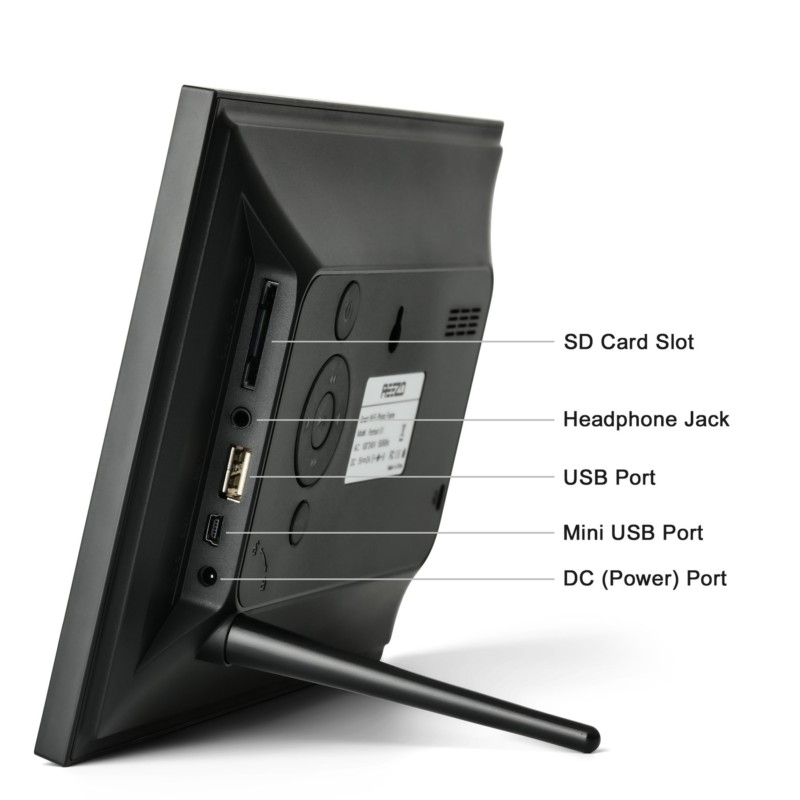 If your loved one has a smartphone, they'll find it really easy to add photos to this frame. You can add photos to the frame in just a couple of taps using P2P sharing on the app! The fact that this uses P2P means your photos aren't stored in the cloud. If you have a loved one who worries about the security of modern technology, this is a great frame to choose as they'll know their photos are more secure.
Discount code: Use the code aeezo10 to save on your purchase!
Buy it: You can purchase the Aeezo frame from aeezo.com or Amazon.com.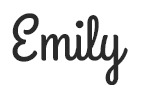 Hi there! I am Emily Evert, the owner of Emily Reviews. I am 28 and live in a small town in Michigan with my boyfriend Ryan and our two pugs. I have a large family and I adore my nieces and nephews. I love reading memoirs, and learning about child development and psychology. I love watching The Game of Thrones, Teen Mom, Sister Wives and Veep. I like listening to Jason Isbell, John Prine, and other alt-country or Americana music. I created Emily Reviews as a creative outlet to share my life and the products that I love with others.
This post currently has 10 responses.