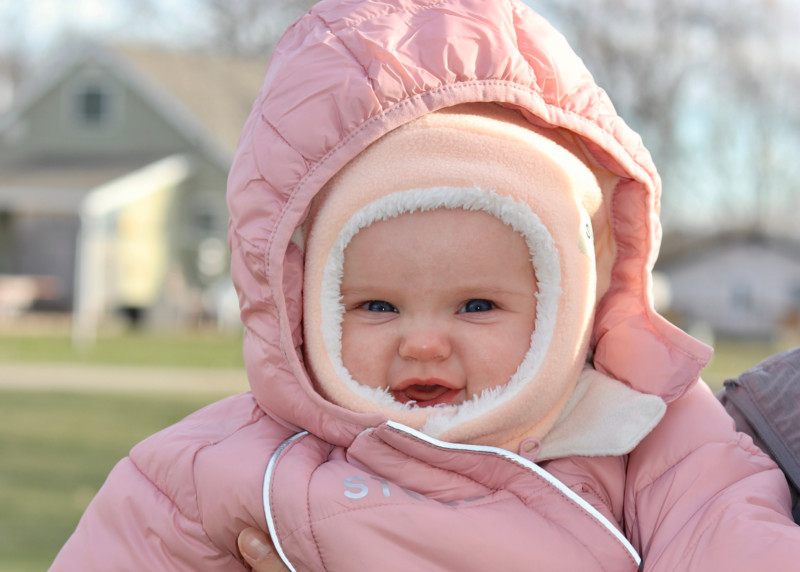 Thank you to Stonz for sending product for review in exchange for my honest opinion.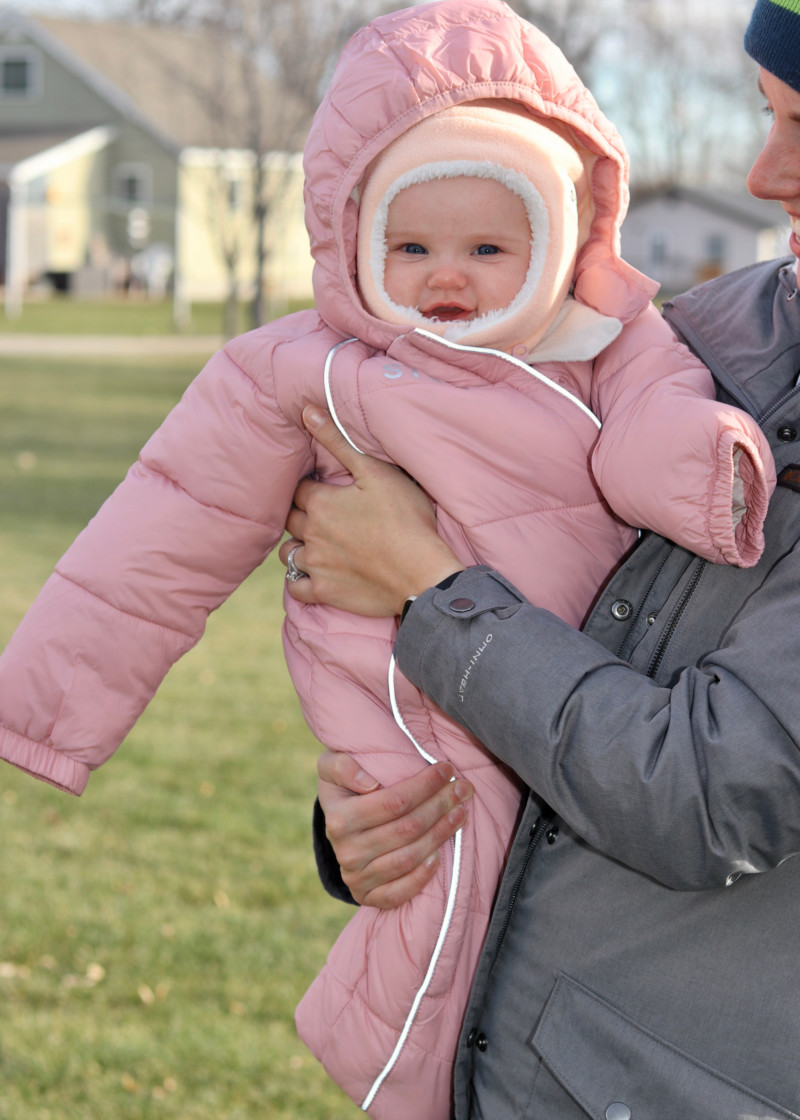 I was first introduced to Stonz about a year ago. We love their mittens and boots in the winter and their sunsuit and shoreline shoes in the summer. My friend and I were visiting and I shared with her how much I love Stonz products. She mentioned that she could use a snowsuit and winter hat for her infant daughter. Thank you to Stonz for partnering for this review, so I could get her the gear she needed for the winter.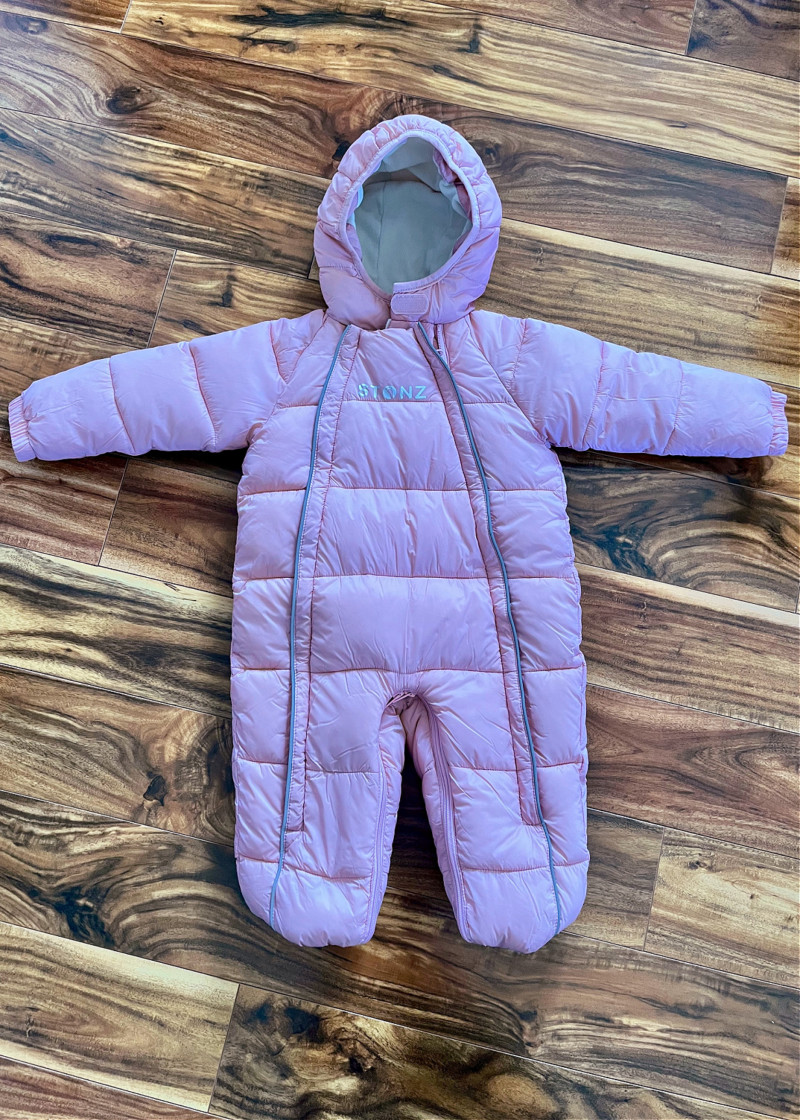 Her daughter is five months old right now. She's wearing the 6-12 months size Stonz Snow Suit. It is super easy to get baby in and out of this snow suit thanks to its wide opening and double zipper. A neat feature of this snow suit is that you can easily zip and snap the suit to transform it into a warm bunting.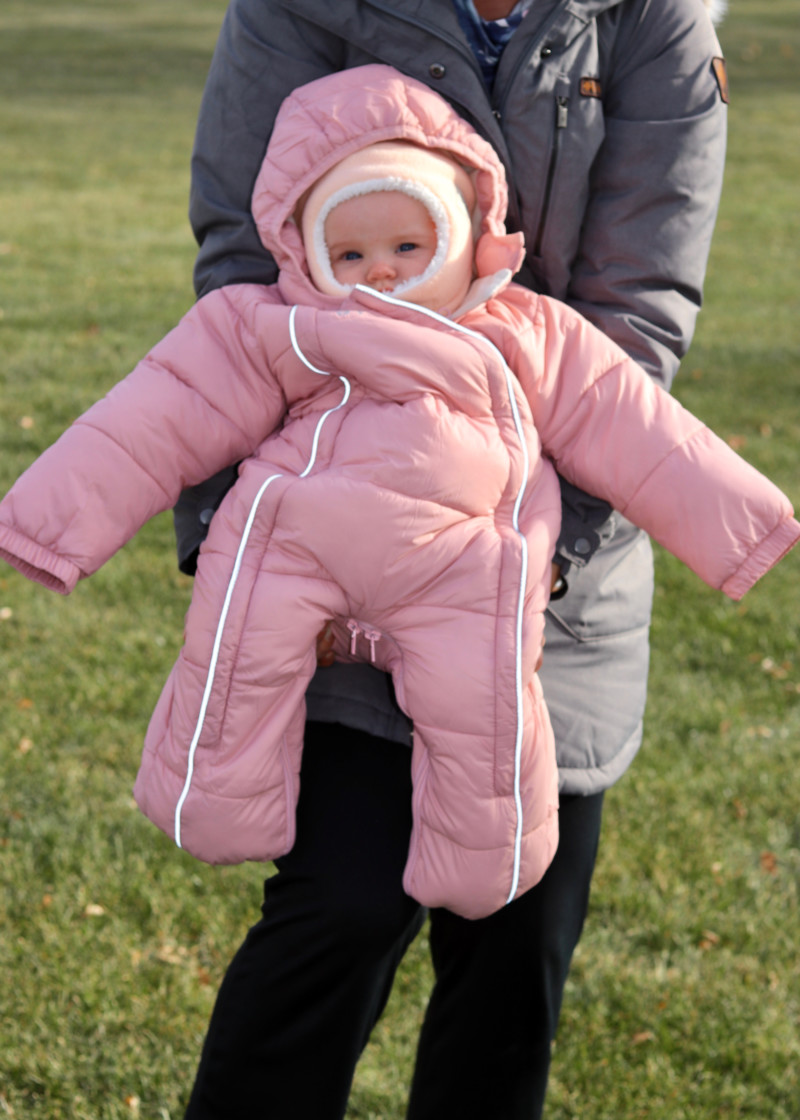 The Stonz Snow Suit is extremely high quality. It is made to handle the coldest of winters: up to -20 degrees! Puffer insulation, a soft polar fleece lining and water-resistant fabric keep the cold out and the warmth in. The reflective stripes ensure baby stays visible even if it gets dark. Available in three colors: Heather Grey, Haze Pink or Black and sizes 0-6, 6-12, 12-18 or 18-24 months.
No need to worry if this cutie patootie has a spit up or blow out on the snow suit. Mom can just throw it in the washing machine on the delicate cycle and tumble dry on low. and it will be good as new.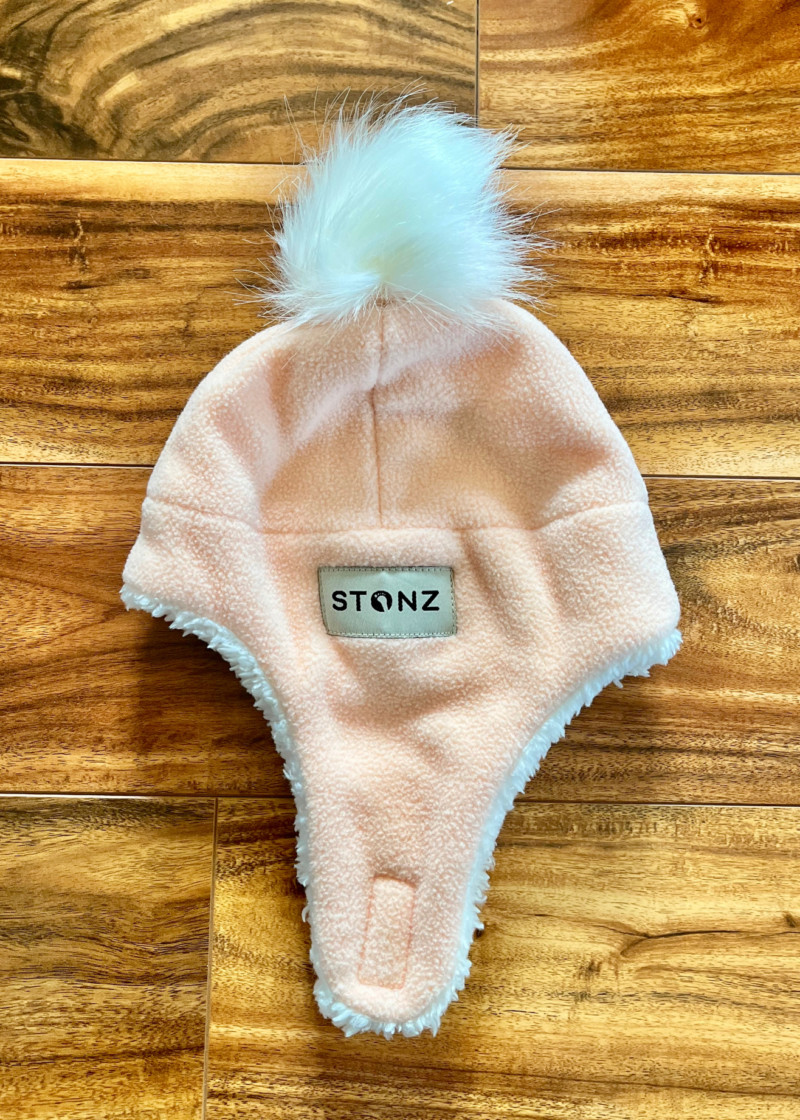 This pretty little peanut also needed a warm winter hat! Stonz again had her covered! The Stonz Fleece Hat is comfy and warm and has a soft chin closure to keep it in place. And to keep little ones extra warm, it features a double fleece layer that traps in the heat: a cozy anti-pill fleece on the outside and fuzzy sherpa on the inside. Not to mention, it's adorable! I love the pom pom on top!
The Stonz Fleece Hat is machine washable if it gets dirty. It comes in three colors: Black, Grey and Apricot Blush, and is available in three sizes: 0-6months, 6-18 months and 18-24 months. The little cutie in the photo is wearing the 6-18 months size at 5 months old.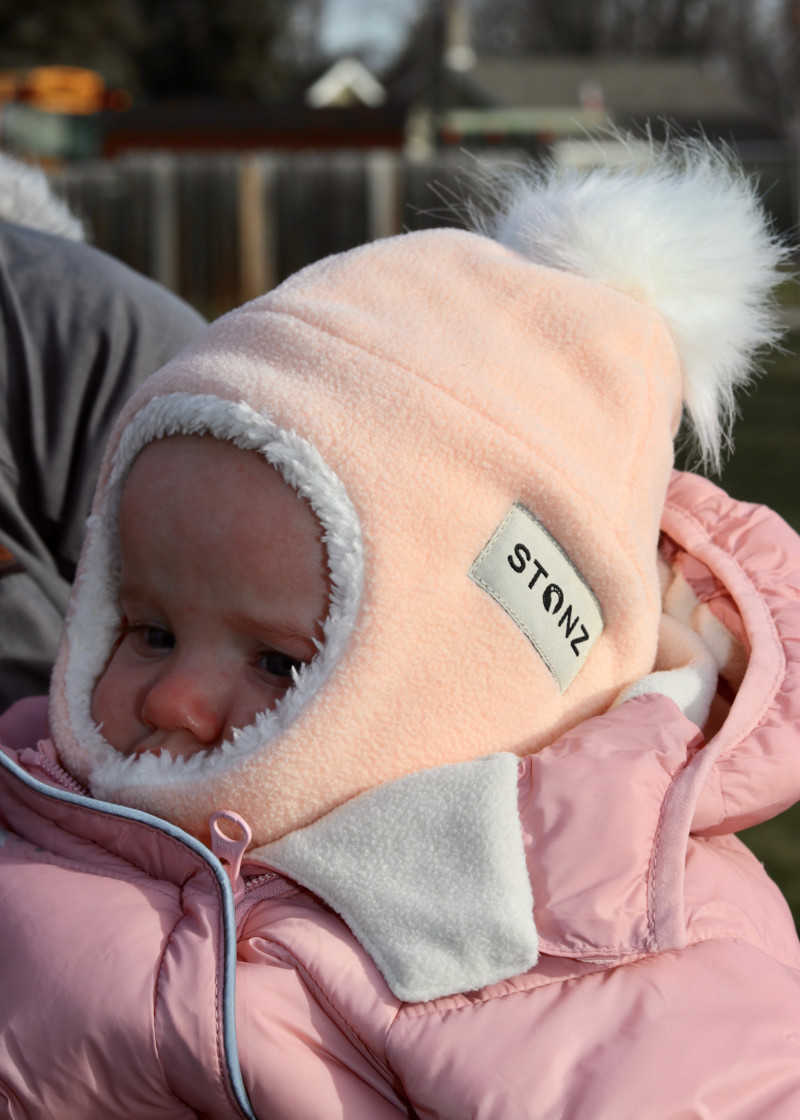 Note that the Pink Haze snowsuit and the Apricot Blush Hat are two different colors as you can see in the above photo. It isn't a problem, as I still think the colors go together just fine, but if you are a 'matchy matchy' person, then you may want to make a different color choice.
Overall my friend and her daughter are very happy with the Stonz winter gear and can't wait to get more use out of them this winter!
Buy It: Head over to Stonz – Use Discount Code Emilyreviews10 for 10% off your order!
Connect: Don't forget to like them on Facebook, follow them on Instagram, and subscribe to their YouTube channel for all the latest news and promotions.



Hi, my name is Asha. I am 34-years-old and am a nurse by profession. Right now I am battling Breast Cancer. My husband and I have been married for 8 years and together we have a sweet seven-year-old daughter, a fun four-year-old son, and a lovable bunny named Caramel. I enjoy spending time with family, taking photographs, scrapbooking, hunting, fishing, cooking and gardening.
This post currently has 7 responses.