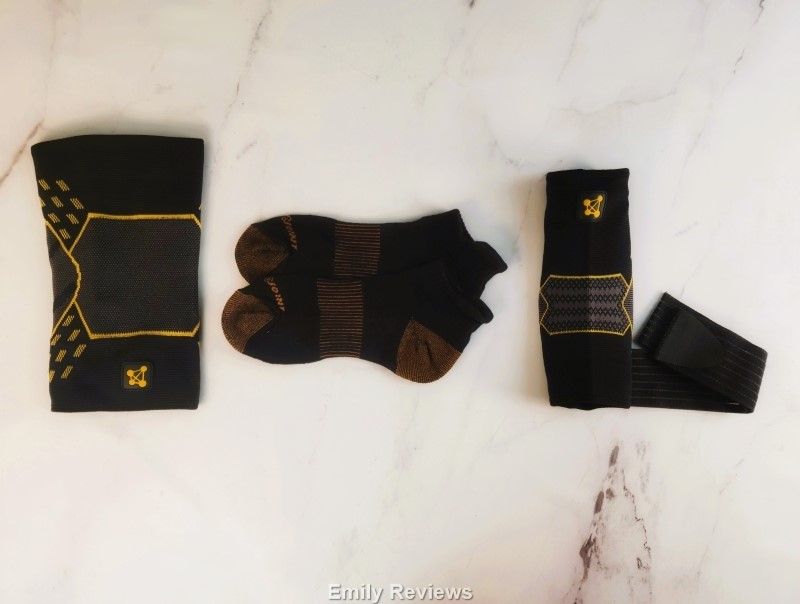 Thank you to CopperJoint for providing me with products to facilitate my blog review. All opinions are 100% my own.
Between our jobs and the chores that we have around our small farm, we do a lot of manual labor and our bodies sometimes feel it. For pain relief and support, we turn to CopperJoint compression products.
If you have never heard of Copperjoint compression products, let me tell you about them. Copperjoint's compression products are infused with copper. Many people believe that copper has healing powers. With that belief, CopperJoint created a line of products that were designed to help provide pain relief, heal injuries, and prevent them. They may also help stimulate blood flow and improve circulation. CopperJoint offers an assortment of products for people of all ages.
For this review, I received Copperjoint Knee Compression Sleeves, Compression Ankle Brace with Straps, and Running Socks.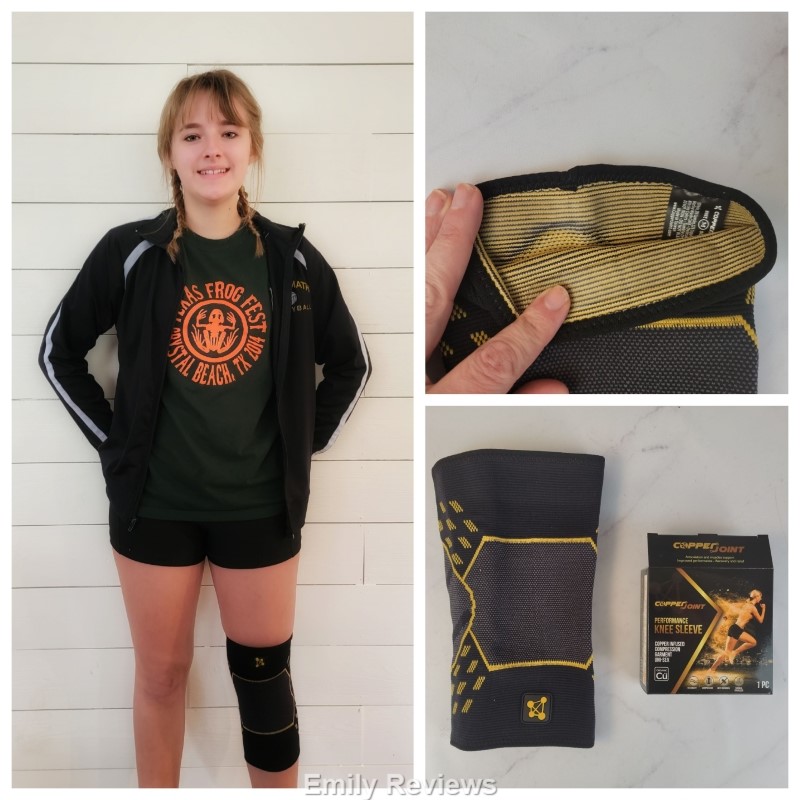 CopperJoint's copper knee compression sleeves are lightweight and comfortable to wear. The minute we slip these sleeves on, our knees feel more stable and secure. It's almost like having a knee "hug". They aren't hot and uncomfortable like some of the knee sleeves we've tried. They are flexible so don't make it difficult to bend and can easily be worn under clothing since they aren't bulky. These sleeves fit snug (but not too tight) so don't end up falling down or needing to be resituated throughout the wearing period.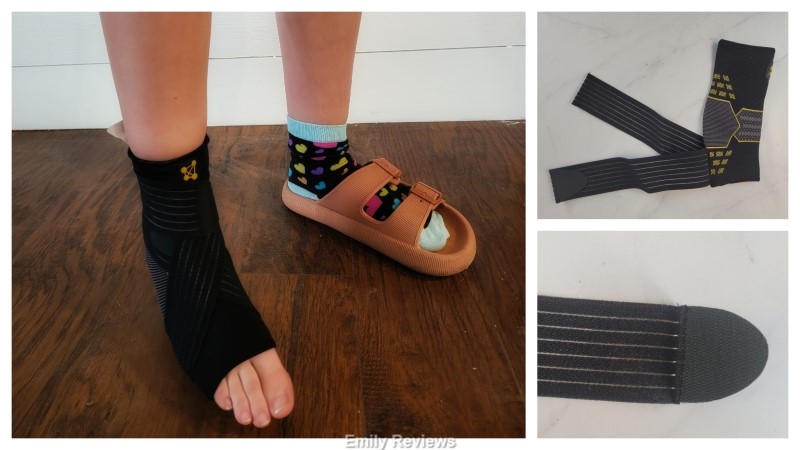 The CopperJoint compression ankle braces with straps give our ankles a feeling of added strength and support. Like the knee sleeves, the ankle braces are snug enough to stay in place but not so tight that they are uncomfortable. They easily fit inside our shoes and help stabilize and support ankles as well as help with Plantar Fasciitis. Whether we need some added support on a daily basis or during sports play, the CopperJoint compression ankle braces with straps come in handy for every member of our family.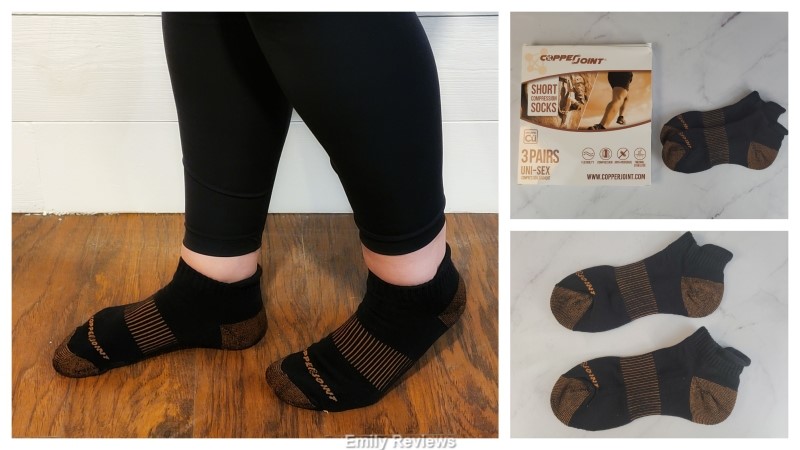 CopperJoint also carries running socks. Don't let the name of them make you think they're just for runners. That's not the case. These socks do absorb some of the shock and vibration while we run but they also help when we find ourselves doing a lot of walking, and even standing. They aid in circulation and help with stress on feet joints and ligaments.
The fabric (with its infused copper) that is used in the making of the CopperJoint knee sleeve and ankle brace, as well as the socks, has wicking properties to keep your body part dry and free of microbes. No skin chaffing or offensive odor are added bonuses.
Buy It: Please visit the CopperJoint website to see the great selection of products they offer and convenient shopping locations.
Connect: Don't forget to follow CopperJoint on Facebook and Instagram for the latest product announcements and special offers.


Hello, my name is Laurie. I have been married to my husband for 14 years. We have two young daughters, ages 11 and 13 years old. My family and I live in Oregon so that means we are just minutes from the beach, mountains, and desert.  We love it here and try to spend as much time outdoors playing as we can. When we aren't outside playing, I enjoy reading, gardening, refinishing furniture, and other crafts.
This post currently has 7 responses.