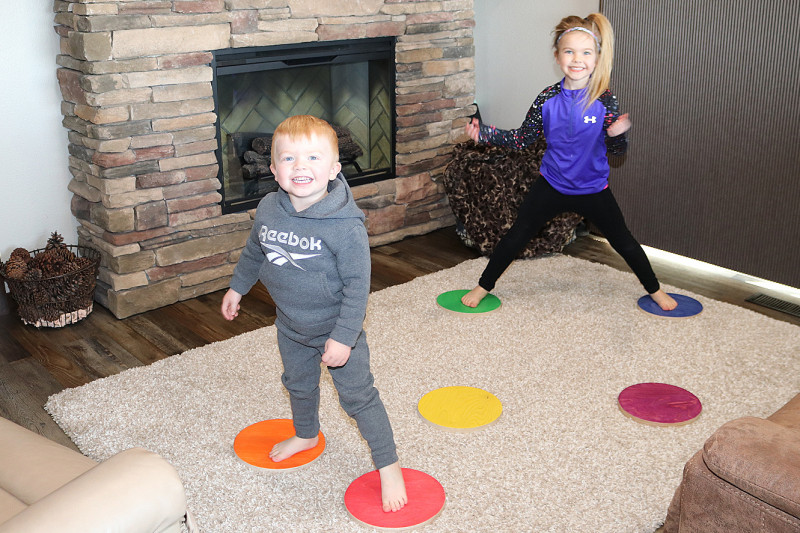 Thank you to Bunny Hopkins for sending Stepping Stones for review in exchange for my honest opinion.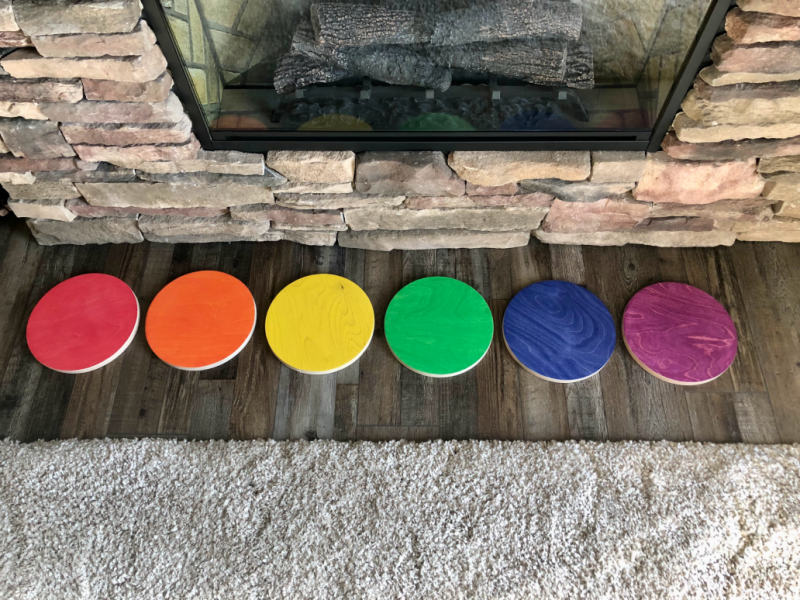 I love toys that help the kids use their imagination and can be used in multiple ways. Open-ended play is so important for little ones! I am excited to share the kids' new favorite toy: Stepping Stones from Bunny Hopkins.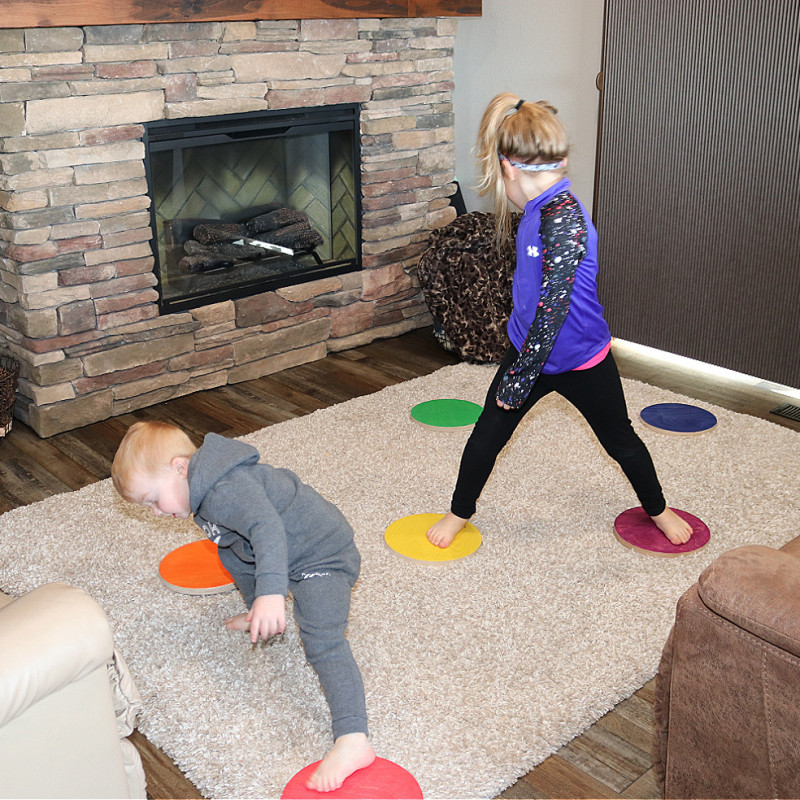 It has been a long, cold, windy, and really wet spring here. These Stepping Stones have helped to keep the kids active, inside. I like that they don't take up too much space and the colors are really beautiful!
Note: Every piece of wood is different and the pictures are examples of what you can expect. Each set is unique based on how the wood grain manifests itself on the wood stain and finish.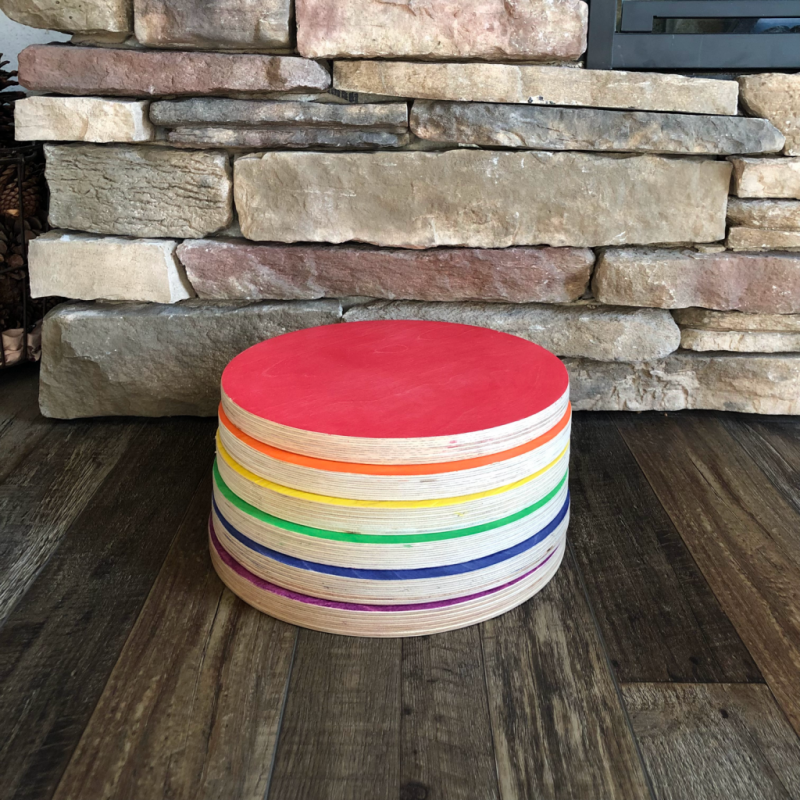 The set of six Stepping Stones are made from natural and sustainably sourced American Maple wood and child-safe non-toxic water-based wood finish. Each 'stone' is 10 inches in diameter. I appreciate that they are 100% Handmade in the USA by local craftsmen in Atlanta, Georgia.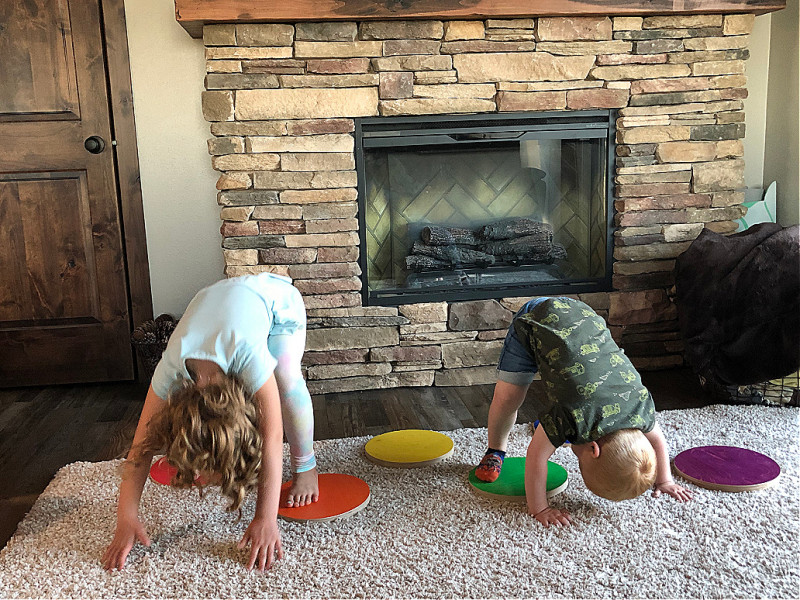 Great for gross motor play, the kids have used them as a path into their fort, an obstacle course, part of games of Simon Says, frogs on lily pads, the safe space when the floor is hot lava, and much more. On our next rainy day, I am planning to have the kids look around the house for items in each color and then match them up.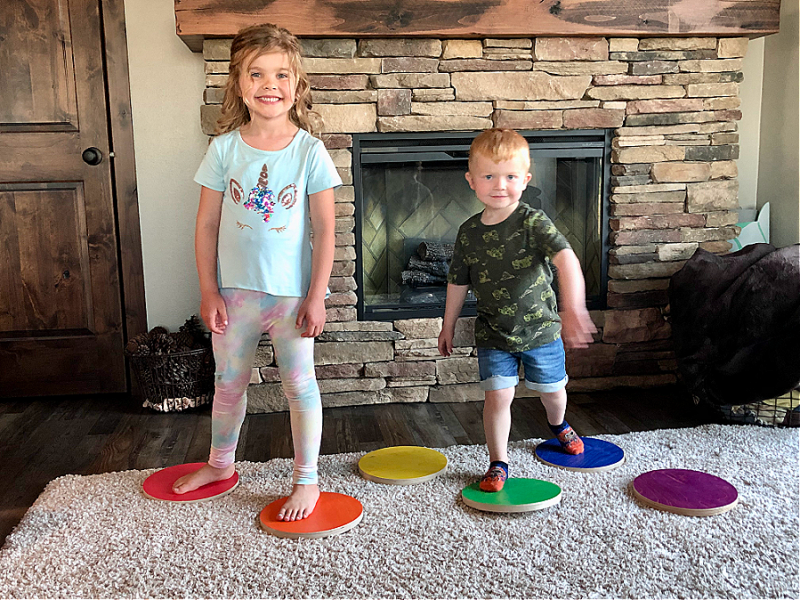 If the Rainbow colors are not your style, the set is available in 'Diversity', Honey Maple and Unfinished as well. All are equally beautiful!
Buy It: Head over to Bunny Hopkins to see all of the products they offer!
Connect: Don't forget to like them on Facebook, follow them on Instagram and Pinterest, and subscribe to their YouTube channel for all the latest news and promotions.


Hi, my name is Asha. I am 33-years-old and am a nurse by profession. Right now I am battling Breast Cancer. My husband and I have been married for 7.5 years and together we have a sweet six-year-old daughter, a fun three-year-old son, and a lovable bunny named Caramel. I enjoy spending time with family, taking photographs, scrapbooking, hunting, fishing, cooking and gardening.
This post currently has 6 responses.