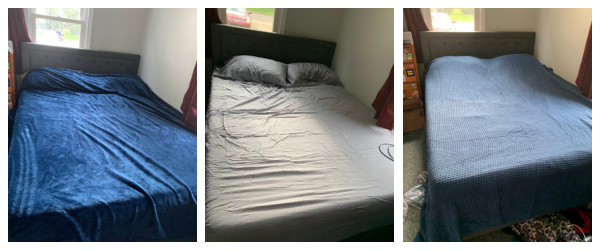 Bedsure sent me products for review. There are affiliate links in this post. All opinions are my own.
I first discovered Bedsure over a year ago. I quickly fell in love with their super soft flannel fleece blankets that they sell in a bunch of different sizes and colors. You can't really go wrong with a blanket that is super soft and that will come in most any size and color you could want.
We have a couple of flannel fleece Bedsure blankets around our house, and we've given a few as gifts as well. I had a Bedusre satin pillowcase set that I loved. Satin pillowcases are great for your hair especially if you have wavy or curly hair – they're also good for your skin!
Anyway – I really had enjoyed the first few Bedsure products I'd used, so I was excited to work with them for my mother's day and father's day gift guide this year. While we love the flannel fleece blankets, they are really warm so they aren't as ideal for summer. This time around, we (mostly) went for some warm weather bedding.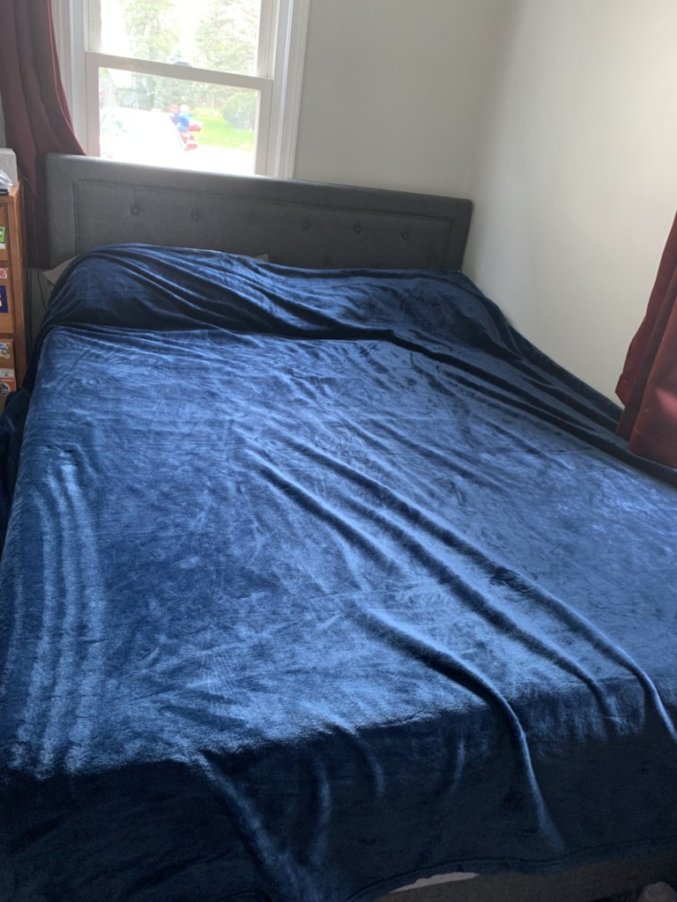 First though, we did get a new Flannel Fleece Blanket! Ryan liked his so much that he said he'd like to have a backup. This way, this fall he'll be able to have one at all times even when one is in the wash. He went with the queen-size blanket in the Navy color. It's a really gorgeous blanket and I think the blue coordinates nicely with some grays that we have in our bedroom.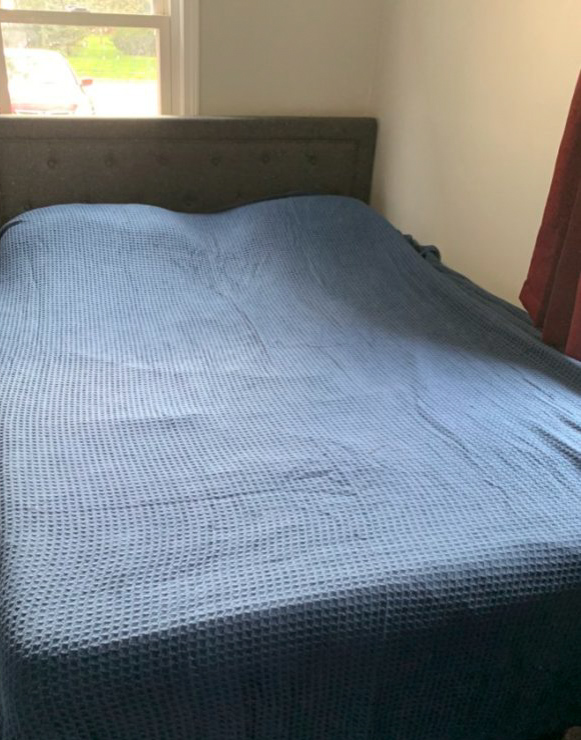 Next up, we chose a lightweight blanket for Ryan to use during the summer. We went with the Cotton Waffle Weave blanket in the queen size and navy color. This blanket is 100% cotton but has a lot of texture to it. It isn't super soft upon delivery but it has softened with each wash so far. It has more weight to it than a flat sheet would, so you're less likely to get tangled up on this blanket.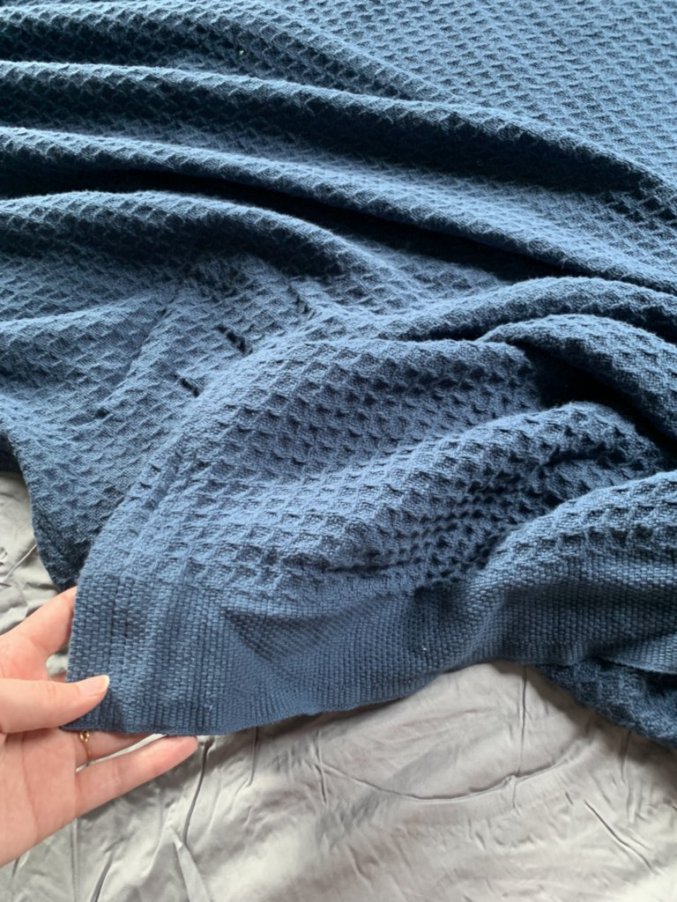 Yet it's really breathable and lightweight similar to a sheet. Most of the time Ryan likes sleeping with just this blanket over him, but a few times we've got our AC too high and then it won't be warm enough – which I think speaks to how ice and lightweight it is for summer!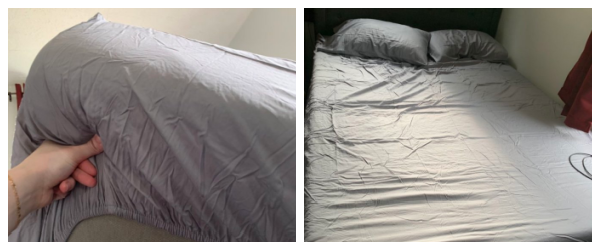 Last, we decided to try out the Bedsure Cooling Bedsheets. I am someone who "sleeps hot" and it can really be uncomfortable in the summer. I thought having cooling sheets might help. We have a queen-size bed so I got the queen sheet set. I chose the color gray. This set comes with a fitted sheet, a flat sheet and two pillowcases. These are made out of 100% Viscose bamboo.
I am not someone who is well-versed in different fabrics. With that in mind, bamboo feels similar to cotton to me, perhaps a little softer. The difference between these sheets and cotton sheets that I've owned, are these are always cool to the touch. Even when our house is quite warm, if you lay your skin against these sheets, it'll feel slightly cool. If you're someone who likes to flip over your pillow for the cool side, you'd love these sheets (and the pillowcases that they come with) because they keep that cool feeling longer. Once you've snuggled into bed they don't continue to feel cold against your skin in the areas where you're touching the sheets, but any other part of the sheets that you haven't been on will feel cool. So you can move around to find 'new' cool spots if you'd like.
They're nice and breathable, so I don't wake up feeling overheated. Plus, the fitted sheets have DEEP pockets which I absolutely love. I can't stand fitted sheets that will pop off the mattress anytime you move around. These have nice, deep pockets so they stay in place a lot better than other sheets. In one of my photo collages I show a bottom corner of my mattress with the sheet on to show you how much excess fabric is underneath my mattress. I'd say it's 5-6 inches.
We're really happy with everything we've tried from Bedsure to date!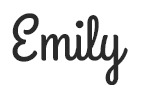 Hi there! I am Emily Evert, the owner of Emily Reviews. I am 28 and live in a small town in Michigan with my boyfriend Ryan and our two pugs. I have a large family and I adore my nieces and nephews. I love reading memoirs, and learning about child development and psychology. I love watching The Game of Thrones, Teen Mom, Sister Wives and Veep. I like listening to Jason Isbell, John Prine, and other alt-country or Americana music. I created Emily Reviews as a creative outlet to share my life and the products that I love with others.
This post currently has 4 responses.