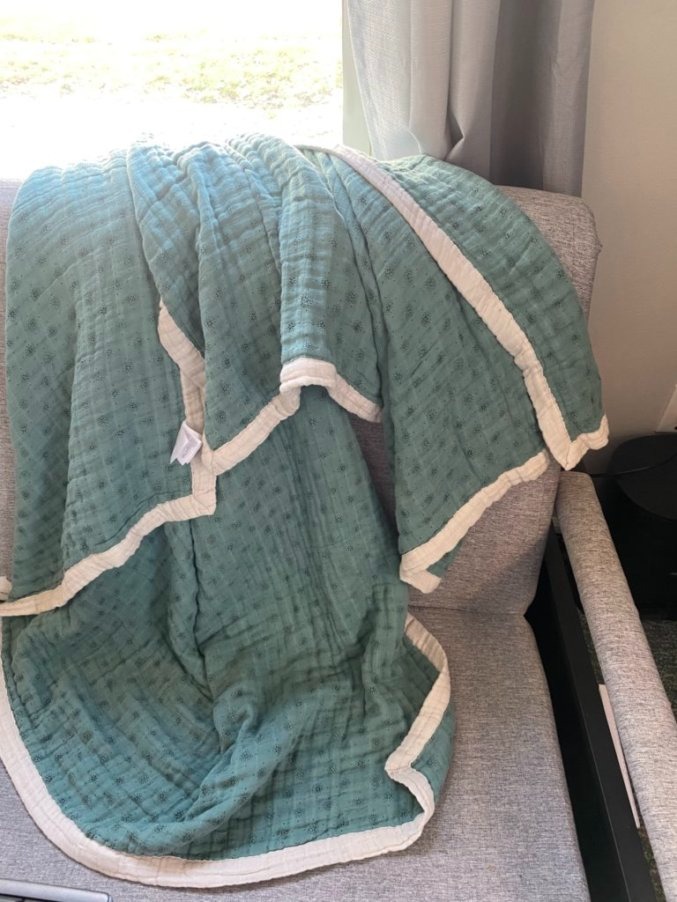 Little Unicorn sent me a quilt and security blankets for review and inclusion in my Valentine's day gift guides. All opinions are my own.
Cotton Muslin is a type of fabric that I just adore. It's soft to the touch, gets softer with each wash, and is breathable. Cotton muslin can be purchased in thin blanket such as swaddle blankets, and other times it's sold in blankets that have several layers quilted together making it thicker and warmer, yet still breathable.
This was my first Little Unicorn quilted throw.
While muslin is a popular fabric for babies and young kids, it's a bit harder to find it in adult-sized blankets. I first became excited about the Little Unicorn brand because I saw that they offer throw quilts that are big enough for adults. In fact, their throws are larger than your average throw. The most common throw measurement is 50×60. Little Unicorn throw quilts are 60×72, making them 10 inches wider and 12 inches longer than your average throw! This generous size makes them easy to use to cover up with and stay covered up with even if you move around.
I loved my first quilted throw from Little Unicorn so much, that I wanted a backup! For this post I was sent the Muslin wallflower quilted throw. My boyfriend has fallen in love with muslin just as much has I have! So, I thought I'd go with a somewhat gender neutral print so we can both use this blanket when our other muslin blankets are in the wash.
Compared to other brands, Little Unicorn throws are pretty affordable. I've seen other companies sell 4-layer muslin throw blankets for over $200. Little unicorn quilted throws are $90. I find these to be the perfect thickness. I've slept with this blanket on the oldest days we've had this winter, as well as the warmest days we've had this spring and haven't found myself getting too cold or too warm yet.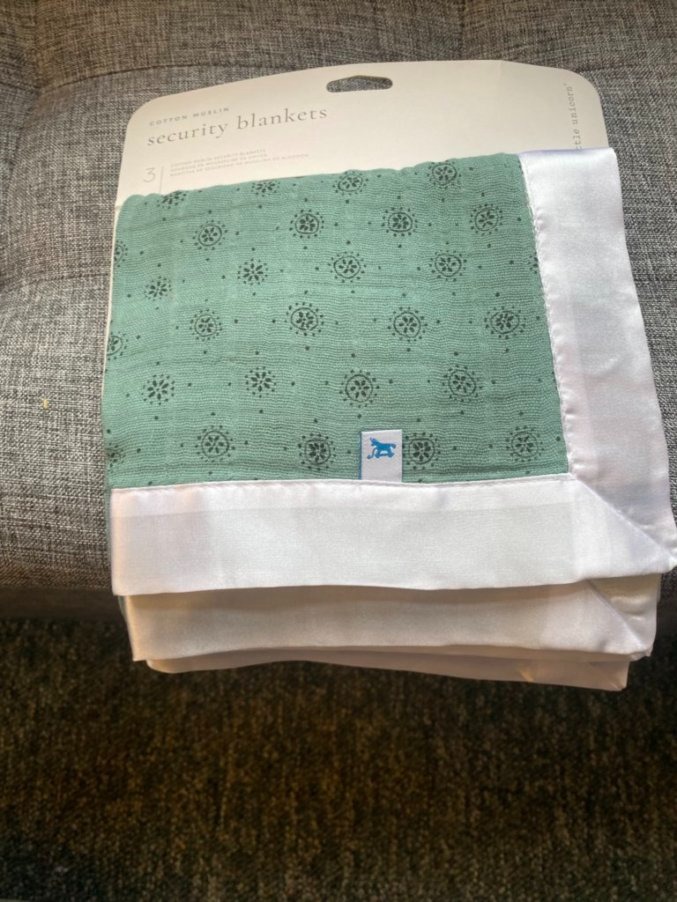 I was also sent some Little Unicorn security blankets to check out. I plan to gift these to a baby at a baby shower at some point. If you have a little one who loves muslin material, these three packs of security blankets make the perfect way to bring a little comfort long for your child without having to carry a whole blanket. They measure 16×16 inches and are thin and light, making them reasonable to carry along anywhere to go, and for use any time of year. The edges are satin which will appeal to little ones, too. I was sent these in the wildflower print to match the quilt I was sent, but they have several other patterns available. The muslin security blankets come in sets of 3 for $20.
You can find Little Unicorn products at Target stores or online at LittleUnicorn.com.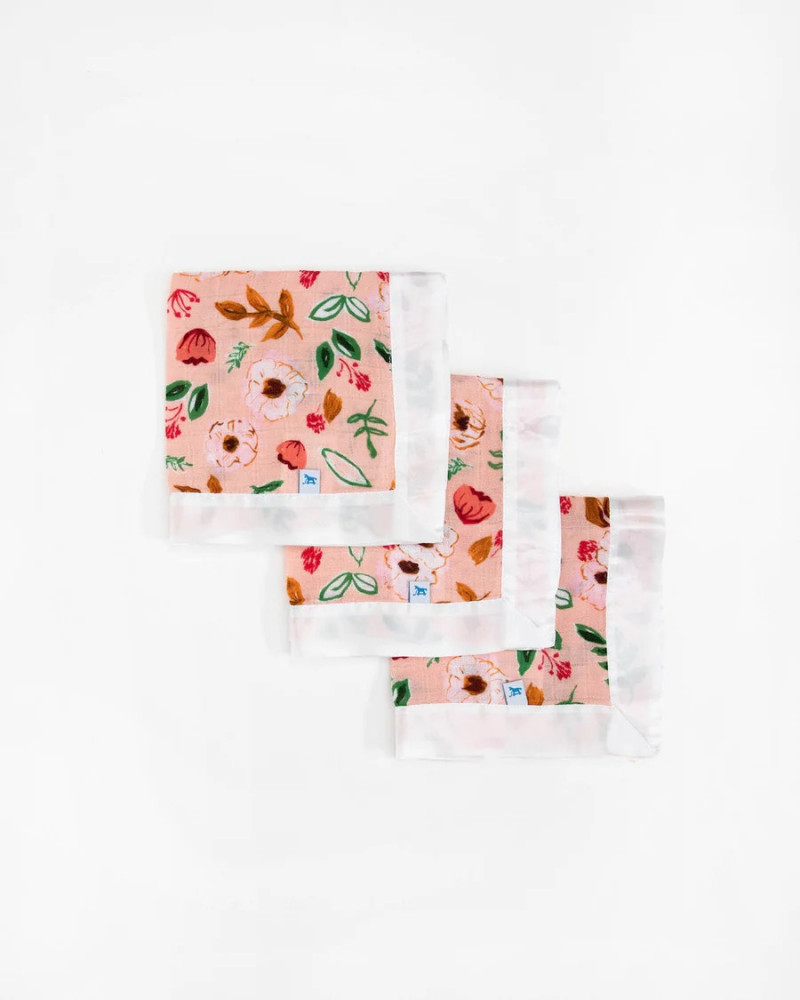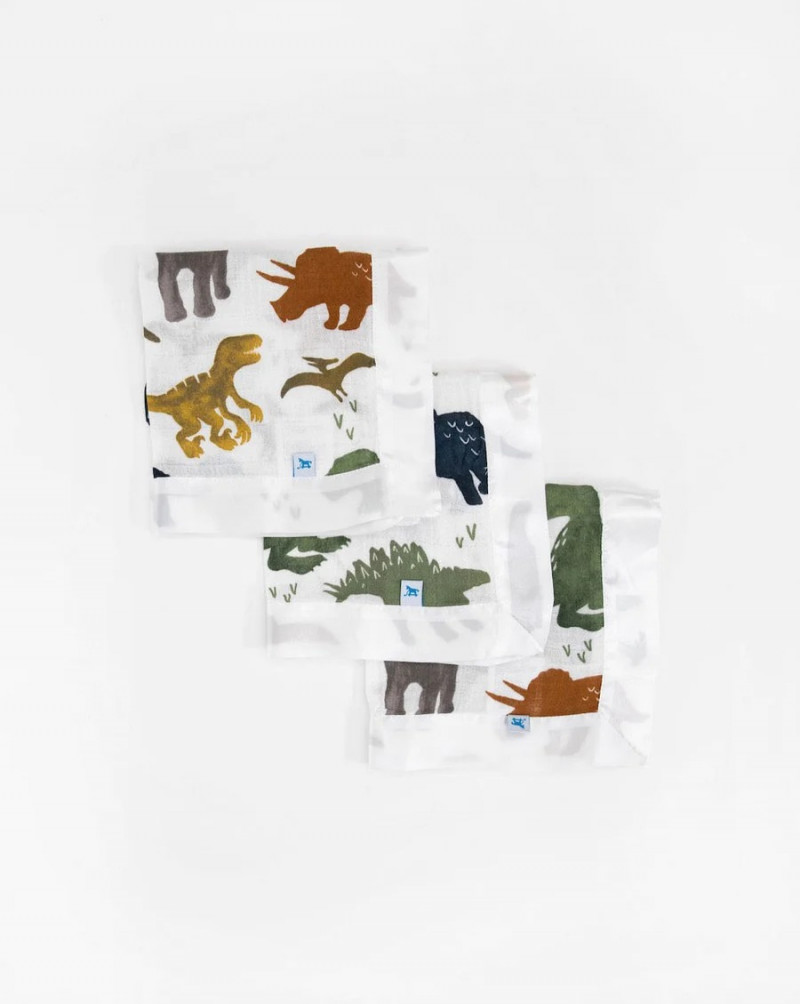 Win it: TWO winners will each get to select a 3 pack of muslin security blankets in any print available. This giveaway is open to the US and will end 3/24/2023.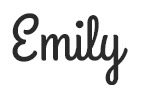 Hi there! I am Emily Evert, the owner of Emily Reviews. I am 28 and live in a small town in Michigan with my boyfriend Ryan and our two pugs. I have a large family and I adore my nieces and nephews. I love reading memoirs, and learning about child development and psychology. I love watching The Game of Thrones, Teen Mom, Sister Wives and Veep. I like listening to Jason Isbell, John Prine, and other alt-country or Americana music. I created Emily Reviews as a creative outlet to share my life and the products that I love with others.
This post currently has 3 responses.