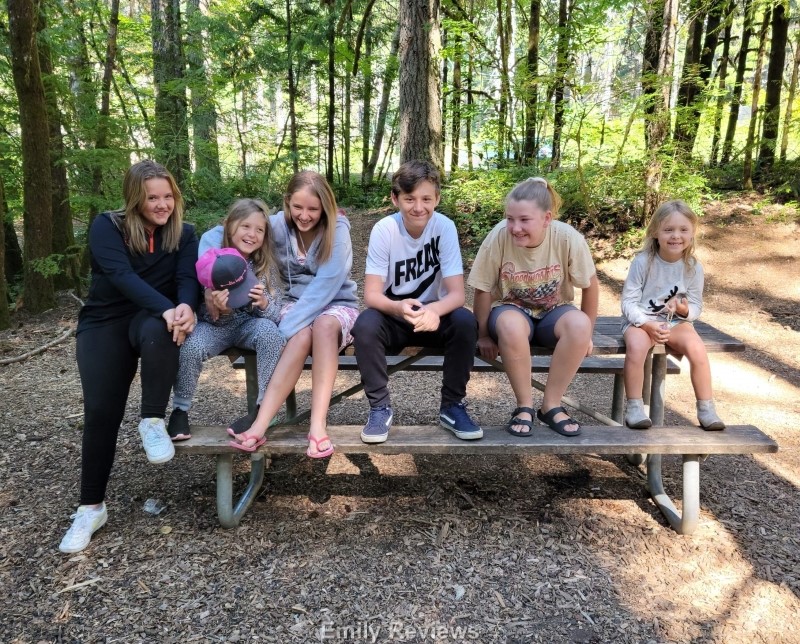 Thank you to Warmies for providing me with products to facilitate my blog review. All opinions are 100% my own.
Summer camp is usually a fun adventure that kids look forward to each year. They love the excitement of trying new things, meeting new people, and learning new skills.
Some kids; however, may feel a bit of anxiety when it comes to camp. Perhaps it is their first time being away from mom and dad or perhaps they feel some nervousness about visiting a new place and/or meeting new people. If your kid is feeling uneasy about going to camp, there are a few items you can send with them to help calm their nerves.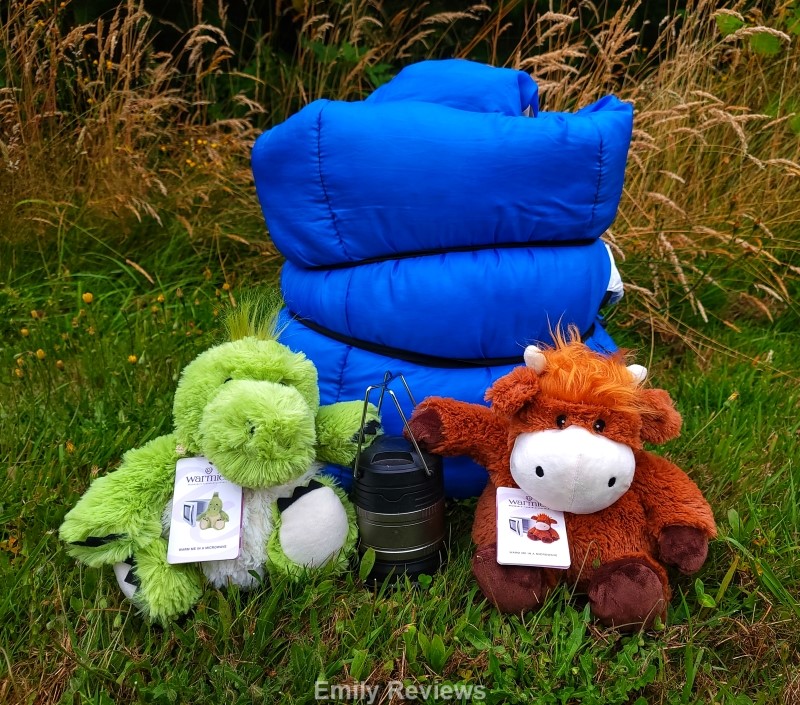 8 Items To Help Kids Relax at Camp
Lights
Pack a flashlight. Being able to see what is around them may help alleviate the fear of the dark and/or getting lost. Battery-powered string lights may also be fun to hang from their bunk.
Photos
When you pack, toss in a photo of your family and your camper's close friends. Photos are a nice reminder that someone is waiting for you to return home and share your camp stories. This can especially be helpful with separation anxiety.
Letters
I like to tuck secret notes into my campers' bags. I usually include one per day they are away. I keep the letter pretty short and sweet. I let them know what I have planned for the day and tell them what I look forward to when they return. Sometimes I include a silly joke or a weird trivia fact.
Music
If it's allowed, send a device that can play music. Both of my campers find great comfort in being able to listen to their favorite playlists. If the camp doesn't allow playing music during the day, perhaps they can listen to it at night with headphones?
Book
Send a journal, stickers, and fun pens with your camper. Many people find journaling to be relaxing. It's also a good way to document new adventures. If your camper isn't into journaling, then a favorite storybook could also be a fun addition.
Fidget bracelet
Fidget bracelets may provide a soothing distraction. They come in many different sizes and styles. You and your camper can even make one before they leave on their trip.
Blanket/pillow
Chances are your camper will need to pack a sleeping bag and pillow for camp. If they have a favorite blanket or pillow make sure to send it with them. If they feel embarrassed about carrying a favorite blanket, you can tuck it down inside their sleeping bag and no one will have to know. I have also heard that some people cut a section of the blanket off so that the kid can just carry a piece of it rather than the entire thing.
Stuffed animal
Packing a favorite stuffed animal can be of comfort no matter the age. My campers pack Warmies. Warmies can be warmed in a microwave or chilled in a freezer. The adorable plush animals are gently scented with Real French Lavender for relaxing aromatherapy. Warmies are also perfectly weighted for a positive sensory experience. They weigh around 2 pounds each. Warmies are available in a wide assortment of sizes and styles. In addition to the family of plush animals, they have neck wraps, slippers, and more!
I hope these suggestions help your camper relax and have a good time!
Buy It: Please visit the Warmies website to see the great selection of products they offer and convenient shopping locations.
Connect: Don't forget to follow Warmies on Facebook, Twitter, and Instagram for the latest product announcements and special offers.


Hello, my name is Laurie. My family and I live near the Oregon coast. When we aren't at work, in school, or on the volleyball court, we enjoy traveling, cheering for our favorite sports teams, playing outdoors, and checking off items on our bucket list. We are lucky in that both sets of our parents, as well as our siblings and their families, live within an hour of us. We get together often to help one another out, celebrate milestones, and go on adventures together.
This post currently has 7 responses.