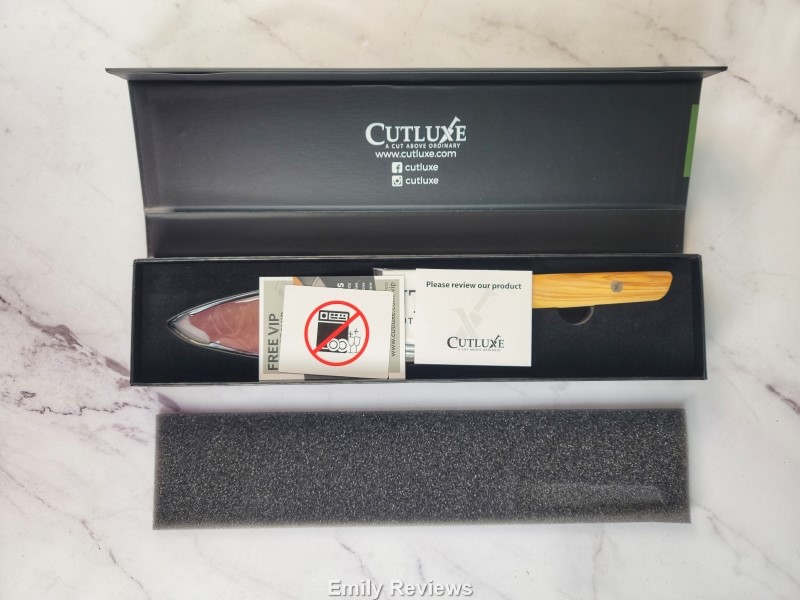 Thank you to Cutluxe for providing me with products to facilitate my blog review. All opinions are 100% my own.
We prepare most of our meals at home. We enjoy using fresh locally sourced foods whenever possible. We buy our meat from local farms and try to grow a lot of our produce.
Just as important to us as our ingredients so are our kitchen tools. We try to limit the number of things in our kitchen drawers and cabinets. We want to make sure what we choose to bring into our home is essential.
When I was asked to review a Cutluxe knife I knew this was something that would be of value to our kitchen.
For our review, we received a Cutluxe Chef Knife. The Chef Knife is an 8″ Chopping Knife. It comes from their Olivery Series.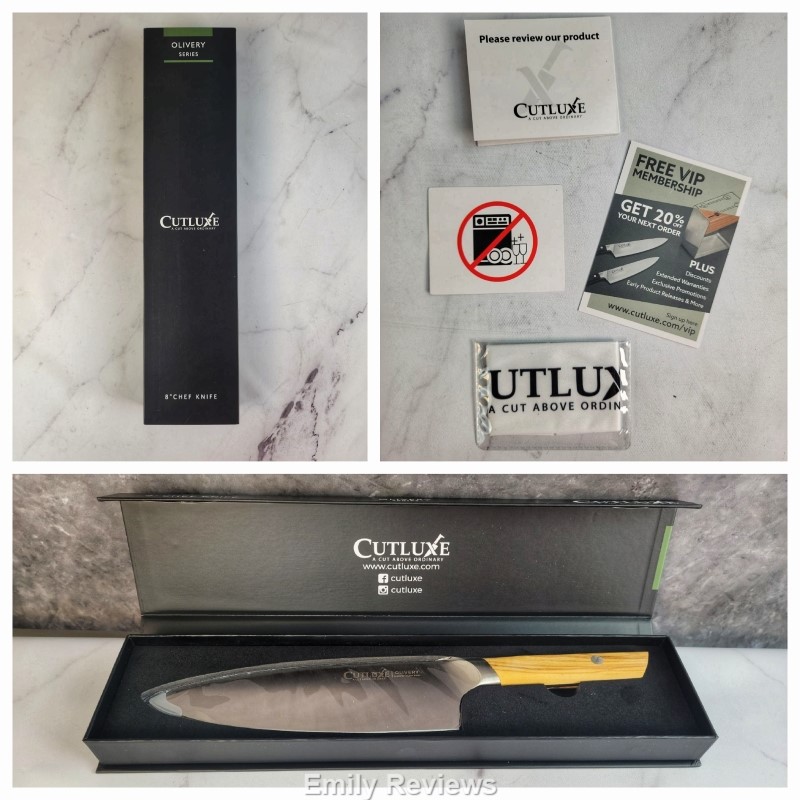 The Cutluxe Chef Knife's handle is made with wax-injected olive wood. It has been designed to securely rest in the palm of your hand while you work.
The Chef Knife blade is forged from a single block of Sandvik 14C28N steel with a hardness rating of 59. Sandvik 14C28N steel is known for its edge performance, durable strength, and corrosion resistance. The Chef Knife has a blade that extends to 2.3-Inch at the heel for efficient chopping. The high carbon stainless steel full-tang blade will keep its sharpness for months. When needed, it can easily be resharpened.
The Cutluxe Chef Knife is comfortable to use and has quickly become my favorite knife. It easily glides through everything from fresh tomatoes to grilled steaks.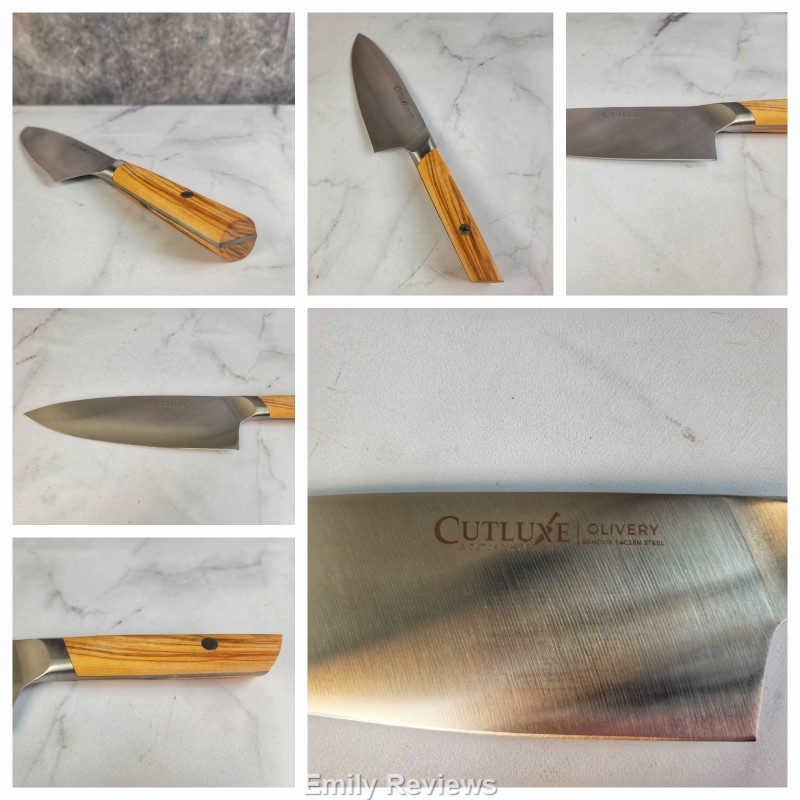 I am impressed with the quality of our Cutluxe knife. I would love to add a few more of their knives to our home.
Cutluxe suggests you only hand wash your Chef Knife. Washing it in the dishwasher could harm the knife and reduce its life.
Buy It: Please visit the Cutluxe website to see their great selection of products and convenient shopping locations.
Connect: Don't forget to follow Cutluxe on Facebook and Instagram for the latest product announcements and special offers.
WIN IT: THREE winners will each receive an 8″ Chopping Knife from Cutluxe. This giveaway is open to US residents. The giveaway is scheduled to end on 09/01/2022. Good luck!


Hello, my name is Laurie. I have been married to my husband for 16 years. We have two young daughters, ages 15 and 13 years old. My family and I live in Oregon so that means we are just minutes from the beach, mountains, and desert.  We love it here and try to spend as much time outdoors playing as we can. When we aren't outside playing, I enjoy reading, gardening, refinishing furniture, and other crafts.
This post currently has 79 responses.