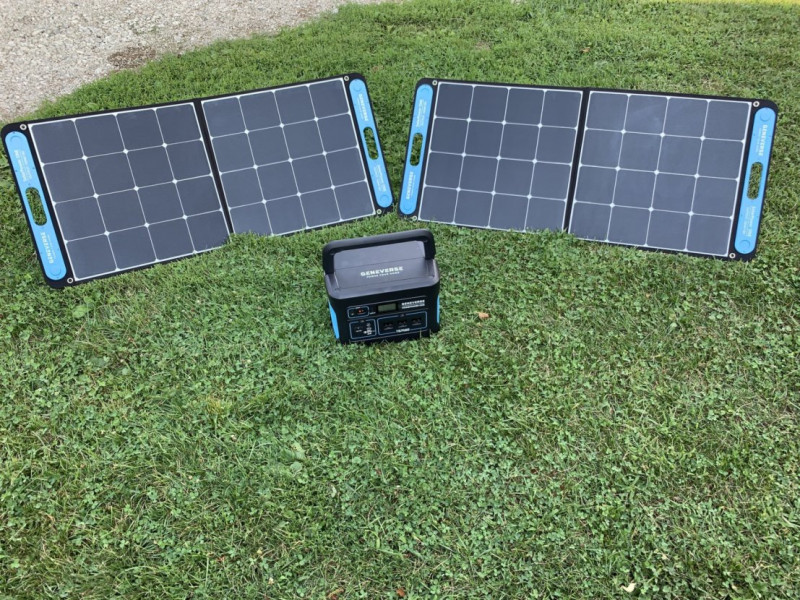 Geneverse sent me a HomePower ONE battery and two solar panels for review. All opinions are my own.
I live in Michigan, which I see as one of the better regions to live in if your goal is to avoid power outages. We don't have to cope with hurricanes around here, for example.
Still, we occasionally lose power. Five or six years ago there was a bad winter storm just before Christmas that left a ton of people I know without electricity for almost a week, including on Chrismas day.
I'm really grateful that I've never lost electricity during cold weather, but we did once lose power for three or four days in the summer. There was a bad storm that knocked out power across several towns so it took a long time for ours to be restored. It was a long few days!
Even for power outages that get fixed within a day, it's no fun. I've wanted to get a generator for quite a while. I knew it would give us peace of mind. Recently we bought a deep freezer. While I love that we can now store more food, I know it also would mean we would be at risk of losing more food if we lost power and couldn't keep that food cold.
So, I was excited to get a Geneverse HomePower One battery and two solar panels. This set is listed as Geneverse Solar Generaor (HomePower ONE Series) on their website.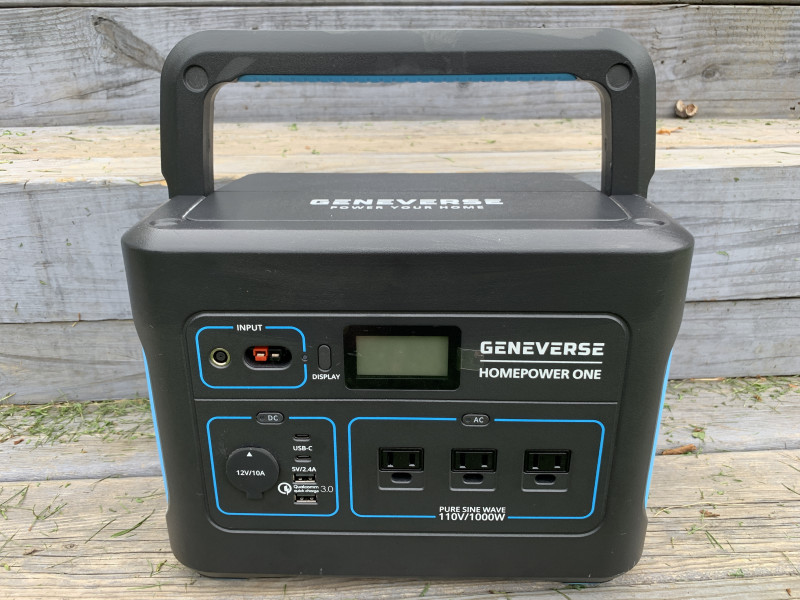 The power station has three AC outlets, as well as a car outlet, USB-A, USB-B, and USB-C slots. This means you can power a wide range of appliances and devices.
The system will shut off if you try to use too much power at once. It will just turn off, it won't beep or anything so you'll want to keep a close eye on your usage to make sure you aren't overloading the system.
This bundle is recommended for a 1-2 person household, but in my opinion, how much generator power you want is really about how much you want to be able to power without electricity, rather than how many people are in your home. In a dream world, I'd love to be able to power our deep freezer, our regular fridge/freezer combo, our two computers (we both work online from home), an electric heater or A/c depending on the season, and to be able to use the generator to cook with whether that's with a microwave or toaster oven. That is a HEFTY dream though! That would require a ton of power to do all of that!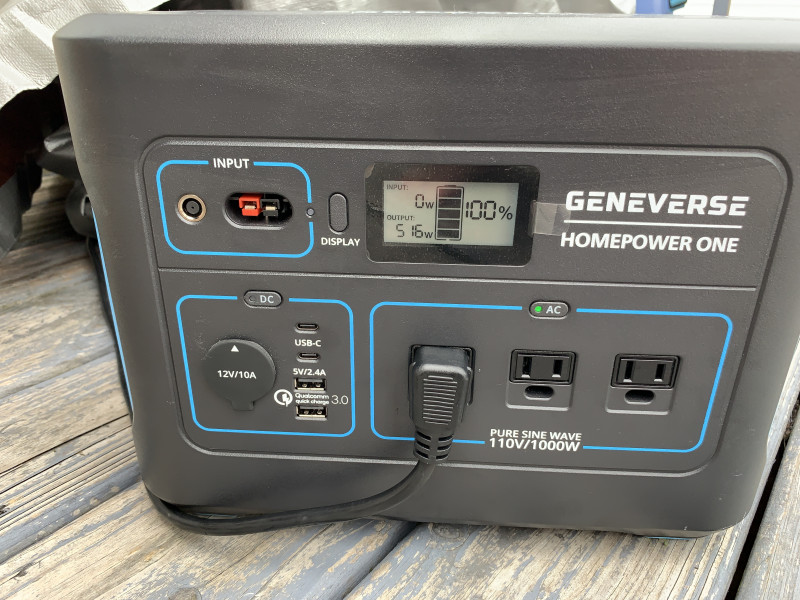 This was our reading when we had first plugged our deep freezer in to the power pack.
However, it can power our 5 cubic foot deep freezer. The internet says 'should' run around 700 watts when starting up or about 100 when running regularly…though when we plugged ours in to the Geneverse it read about 500 watts on start up, and single-digit watts after that! A regular fridge/freezer is said to usually takes 100-250 watts. Microwaves can vary a lot. Our microwave says it is a 700 watt microwave, but when we tested it on the Geneverse battery it read around 1025. I was surprised the battery didn't shut off when it crossed over 1000 watts but it did stay on.
Anyway, the Geneverse HomePower ONE having 1000 watts available is enough to make a big impact when you lose power. It could keep us from having to toss out our food from the fridge and freezer during an outage. That would save us a couple hundred dollars, if not more.
There are a lot of benefits to going with a power station and solar panel system rather than a traditional gas generator, in my view.
The power station is quiet and doesn't produce an odor. Gas generators are loud and stinky, which is just unpleasant. It also means they need to be left outside. This means they can't be used in apartment complexes, dorms or other places where your outdoor space is shared.
The power station can easily be used indoors, even in small spaces. It isn't silent, but the noise isn't that disruptive.
The power station has multiple ways it can be charged. Of course, it can be charged with the solar panels. You can also charge it using your home outlet, assuming that you charge it while you have electricity working at home. Or if you have a gas generator, you can recharge your power station with your gas generator. You can even recharge it with your carport!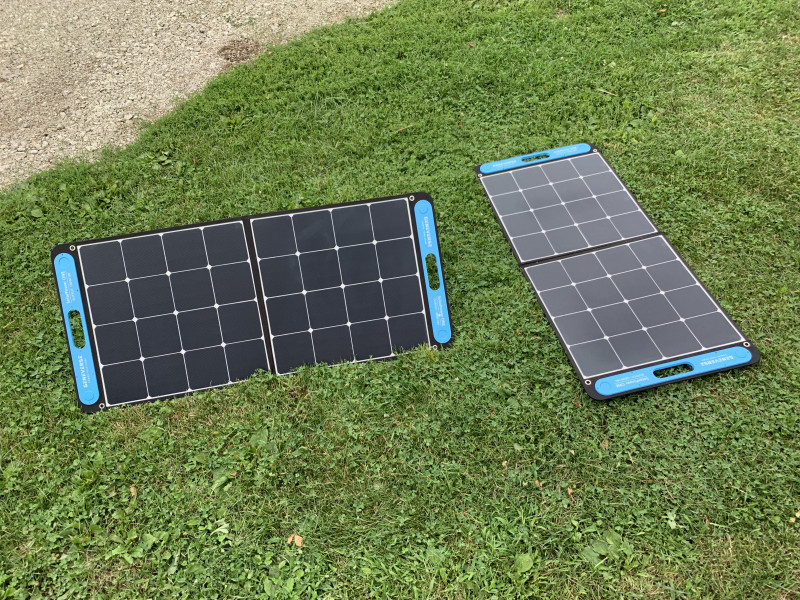 Once charged, if left in storage the charge can last up to one year. This is awesome because you don't have to remember to re-charge it regularly. As long as you recharge it at least once a year, it should be ready for you when your power goes out. However, it's nice to know that if you do need to charge it without electricity at home, there are several other options available. In the event that we did have to go without power at home for several days, it would need recharged.
The marketing for the power station says it can last for up to seven days, but it really depends on what you're using it for. If you were using it to power your fridge, it would last less than a day unless you recharge the station. In my opinion, that means if you have an ongoing power outage you'll want to expect to recharge the battery as you go.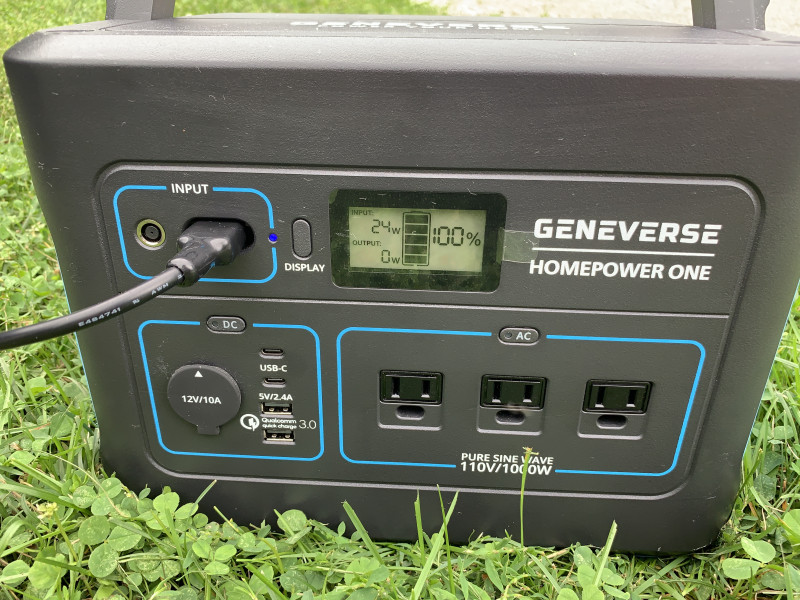 On a overcast day, the solar panels were providing 24w of input.
If you opt to charge the battery with the solar panels, you can see how effective the panels are at recharging. The display on the power station will show you the recharge rate. This way, you'll be able to adjust the solar panels while watching the display until you get the best placement for the most efficient recharge possible.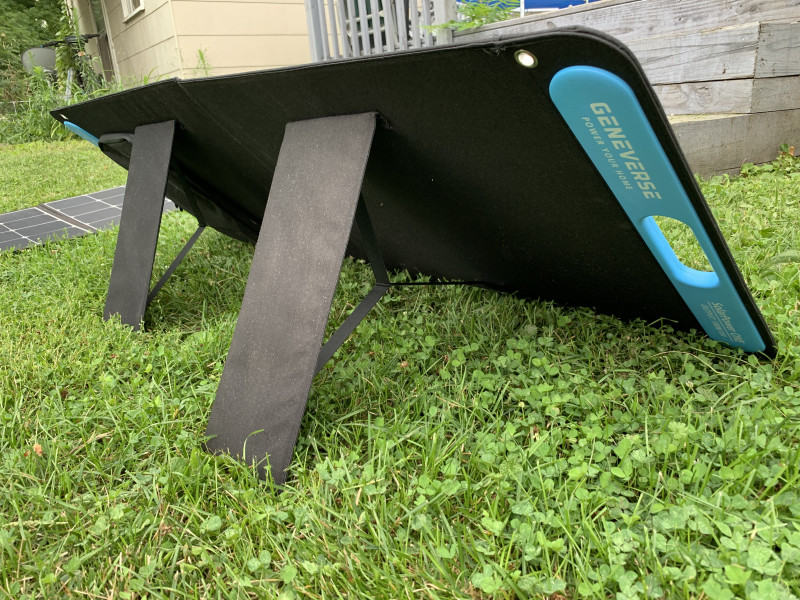 The solar panels have pull-out "legs" on either side that let you prop the solar panel upright, and gives you a few different angles to choose from. The pack of the panels have little storage bags attached that hide the wires that come off the solar panels and you can use it to store a connecting piece as well. The connecting piece is used to plug the wires from both panels into it, and then you plug the connecting piece into the battery.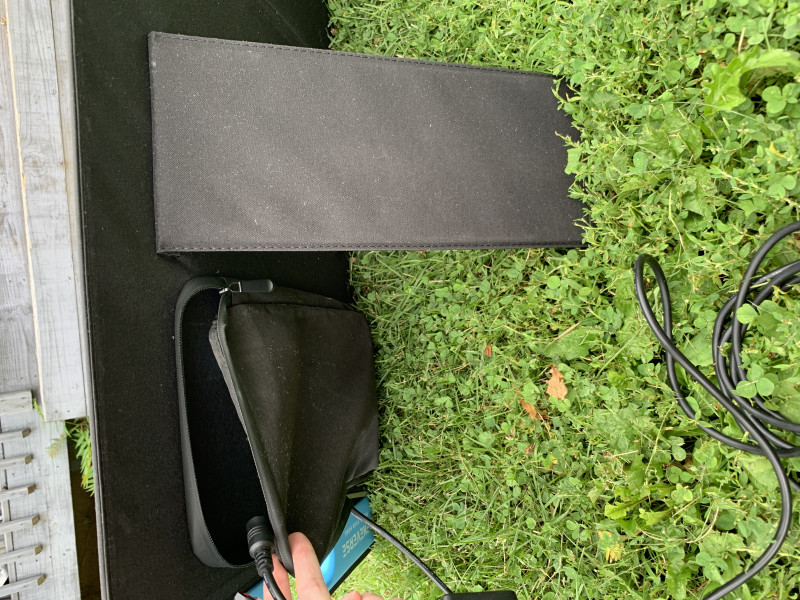 Thanks to the generator running quietly and without odor, you can use your Geneverse power station in a lot more ways. You could bring it camping to recharge your phone or power a fan if it gets too hot. You could bring it onto a job site where electricity isn't set up yet, to power some power tools or other devices you may need. You could use it on a road trip to power a laptop. So many options!
We've been really happy with the Geneverse HomePower set that we have. It gives us so much peace of mind to know that we'll be able to power some of our essentials the next time we lose power. In the future, we hope to buy more panels and another power station so we will have the ability to power even more stuff when we lose electricity.
Buy it: Shop online at Geneverse.com.
Win it: Geneverse is offering a HomePower ONE battery power station for one winner! This will not include solar panels but you don't need solar panels to use it. The battery can be recharged wth a home outlet, gas generator or your car port. This giveaway is open to the US and will end 8/19/2022.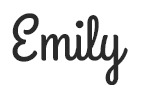 Hi there! I am Emily Evert, the owner of Emily Reviews. I am 28 and live in a small town in Michigan with my boyfriend Ryan and our two pugs. I have a large family and I adore my nieces and nephews. I love reading memoirs, and learning about child development and psychology. I love watching The Game of Thrones, Teen Mom, Sister Wives and Veep. I like listening to Jason Isbell, John Prine, and other alt-country or Americana music. I created Emily Reviews as a creative outlet to share my life and the products that I love with others.
This post currently has 13 responses.