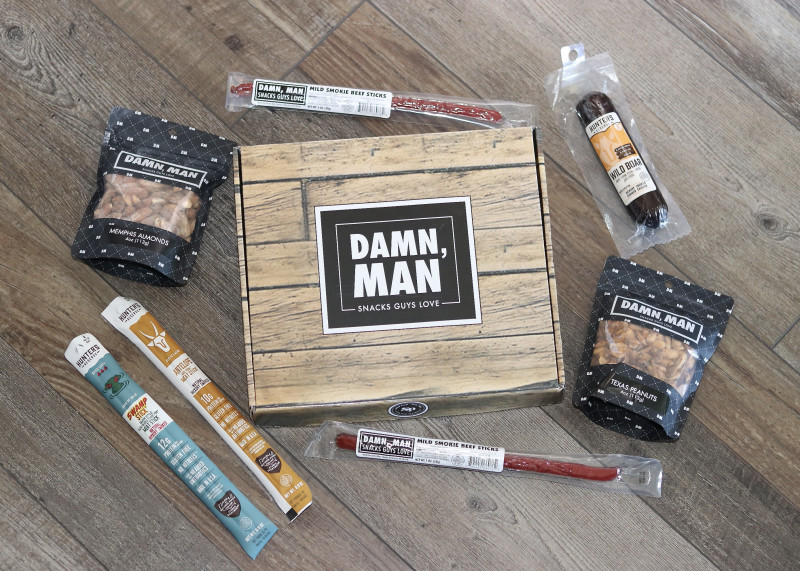 Thank you to Damn, Man for sending a Nuts & Exotic Meats Box for review in exchange for my honest opinion.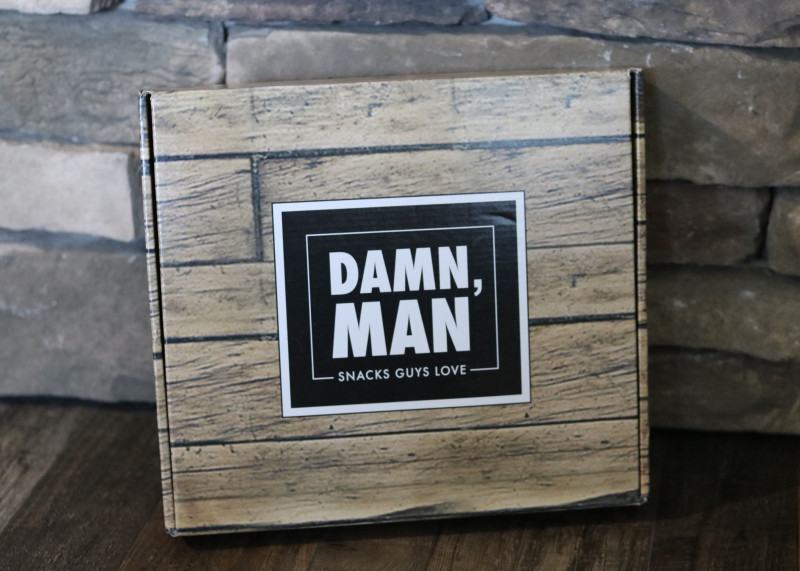 Our family spent Labor Day weekend up north doing some side-by-side riding. Right before we left I received our first Damn, Man snack box and I decided to bring it along. All of the snacks were individually packaged and did not need any refrigeration, so they were perfect for packing along for our day trips out into the woods. They would also be great as a snack at work or any time, really!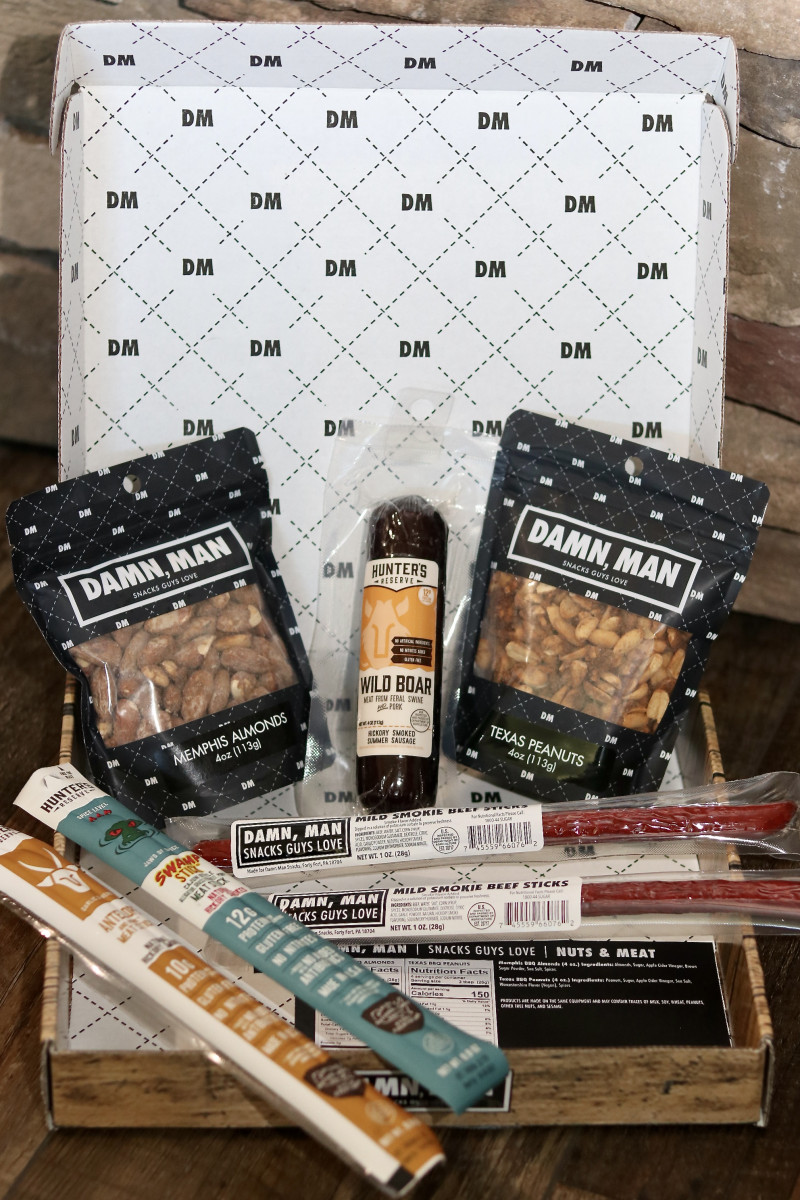 The Damn, Man Nuts & Exotic Meats Box features a collection of delicious nuts and exotic meats. This fun box includes wild boar summer sausage, two beef sticks, a pork-and-antelope blend stick, a pork-and-alligator blend stick, 4oz of Memphis BBQ almonds and 4oz of Texas BBQ peanuts.
My favorite item was the Memphis BBQ Almonds – smokey and sweet and oh so good! My husband really liked the pork-and-antelope blend stick. He said it was a little spicy and was different than anything he had ever had before – and that was a good thing! My kids loved the mild beef sticks. We haven't tried the wild boar summer sausage yet, but I am looking forward to it!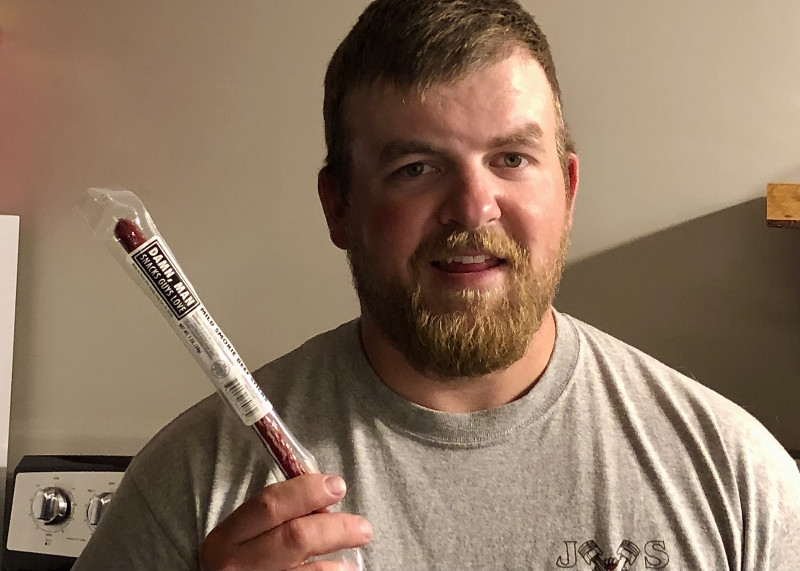 A Damn, Man Nuts & Exotic Meats Box would make a great gift for your favorite guy's birthday or for the upcoming holidays. A unique gift with flavors and meats that he's not likely to have tried before! Damn, Man also has many other boxes and products that would make awesome gift ideas, too! I'm thinking ahead and I think this would be a great gift for my dad for Christmas!
Buy It: Head over to Damn, Man to see for yourself the great selection of products they offer!
Connect: Follow them on Instagram for all the latest news and promotions.


Hi, my name is Asha. I am 34-years-old and am a nurse by profession. Right now I am battling Breast Cancer. My husband and I have been married for 8 years and together we have a sweet seven-year-old daughter, a fun four-year-old son, and a lovable bunny named Caramel. I enjoy spending time with family, taking photographs, scrapbooking, hunting, fishing, cooking and gardening.
This post currently has 7 responses.