Homage sent me items for my holiday gift guide. There are affiliate links in this post. All opinions are my own.
Ryan and I have been familiar with Homage brand clothing for a couple of years now. Our first experience was with their "go-to" hoodie and sweatpants, and Ryan loved both of them. Since then, he's tried other shirts, hoodies and sweatpants from Homage, and I've tried shirts, a hoodie and joggers. We've truly loved everything we've tried from this brand!
We find Homage's go-to clothing really comfortable, soft and well-made. The designs are pretty classic and come in different colors to suit your preferences. We've both found that many of the items we've tried from the go-to line really do become "go to" favorites in our wardrobes. They're just comfy!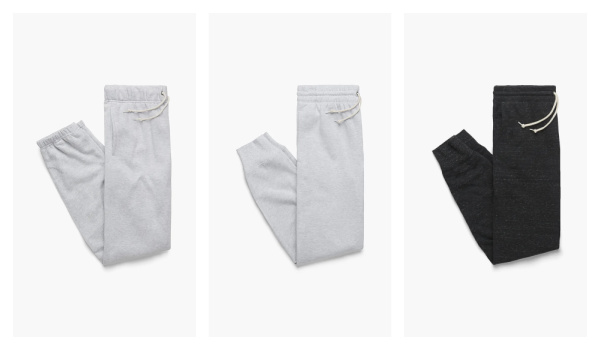 Ryan has tried the go-to sweatpants (left), and go-to joggers (center). I've tried the women's joggers (right). We love all three! The sweatpants have more of a visible elastic around the ankle, and they're looser cut throughout. The joggers are a bit more fitted yet still really comfy. The women's joggers are really similar. I think these bottoms would be a great choice as a holiday gift. Anyone who likes being comfy while hanging around the house (or perhaps while working out or sleeping) would appreciate these. They're generously sized, so anyone who is between sizes could size down. Even if you aren't between sizes you might be able to size down depending on what brand(s) you're used to purchasing from. Ryan and I both bought a smaller size than we'd buy in another brand because in our past experience we knew Homage clothing was generous.
This can be really nice for gifting because it reduces the risk of accidentally giving someone clothing that is too small, without having to give them clothing that might have a larger size listed on the tag than they're used to purchasing for themselves.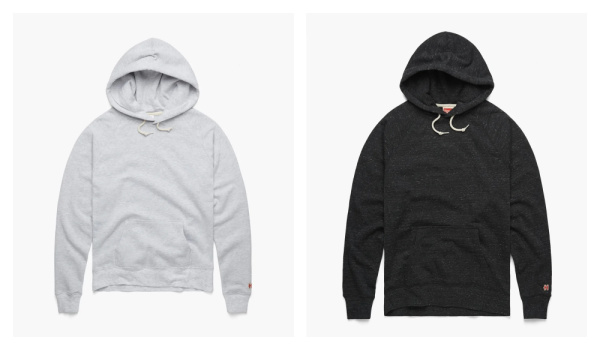 Ryan was sent a go-to hoodie, and I was sent a women's go-to hoodie. We both love these, too. They are on the thinner side for hoodies and they are more fitted than some hoodies, so these let you feel really comfy without looking frumpy. We found that the hoodies are generously sized as well.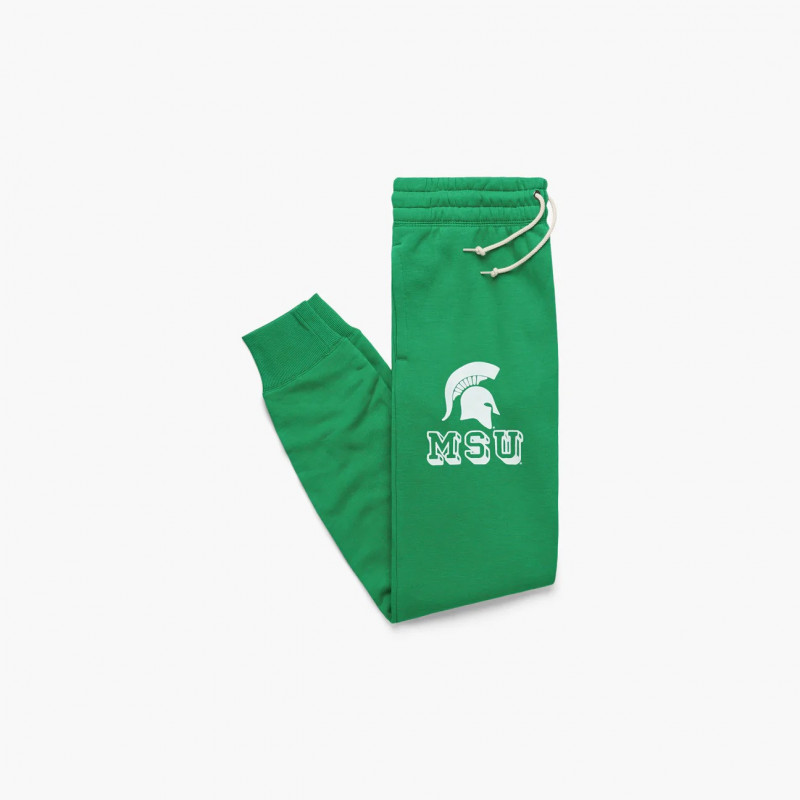 While Ryan and I love Homage for their go-to line, they have a lot more to offer than clothing basics. In fact, most of what they offer isn't basics! They have a ton of apparel for sports lovers. They have NBA, WNBA, MLB, colleges, WWE, soccer, hockey and even less popular sports such as BMX, golf, horse racing and tennis.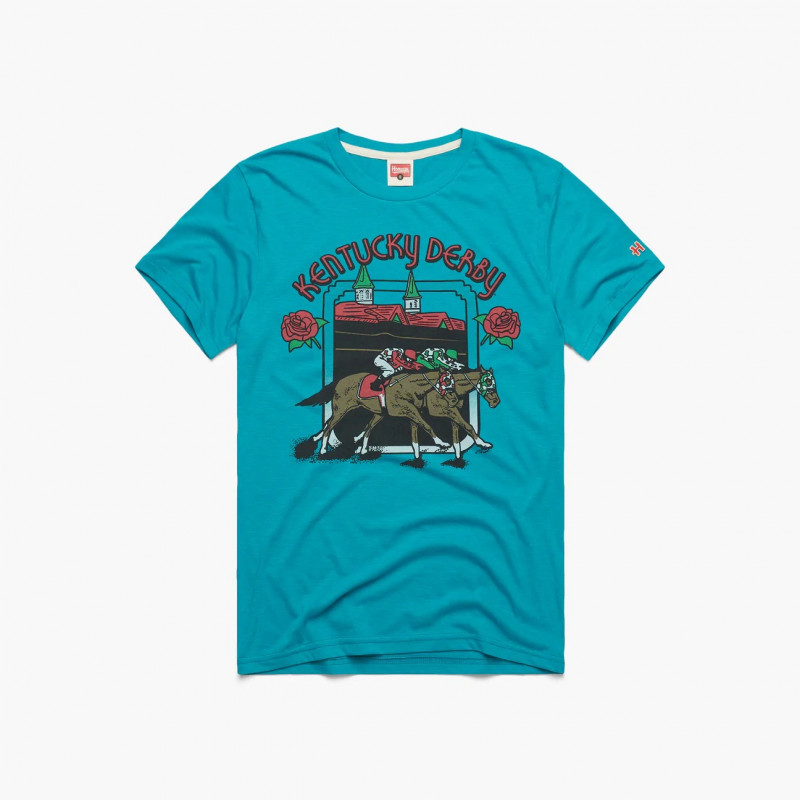 Homage also has a large pop-culture selection. These tees have a fun vibe to them that feels nicer than most graphic t-shirts, in my opinion. They have quite a range of pop-culture clothing. To give you a brief overview, they have designs featuring Grateful Dead, School House Rock, Atari, Rugrats, NASA, Ghostbusters, Goonies, The Office, Batman, Home Improvement, Space Jam, Seinfield and lots more. They have clothing for men, women and kids.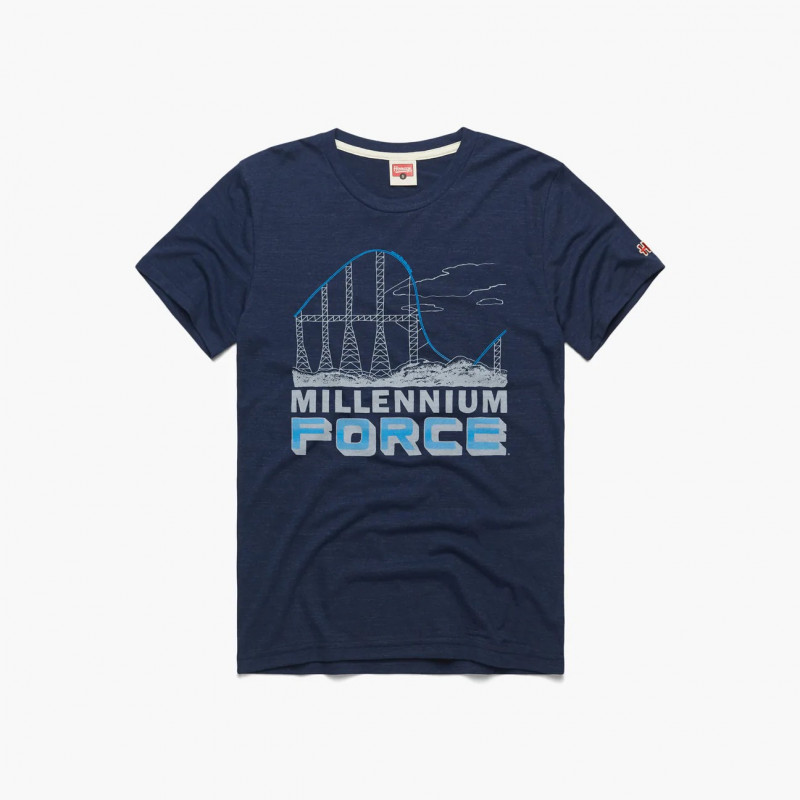 Homage also has holiday tees! What better way to get in the holiday spirit than to wear a shirt sharing your favorite holiday movie?
Buy it: You can shop from Homage online at Homage.com.
Discount: Use the coupon code EMILYREVIEWS15 to get 15% off your order if you are a new customer. Some exclusions apply.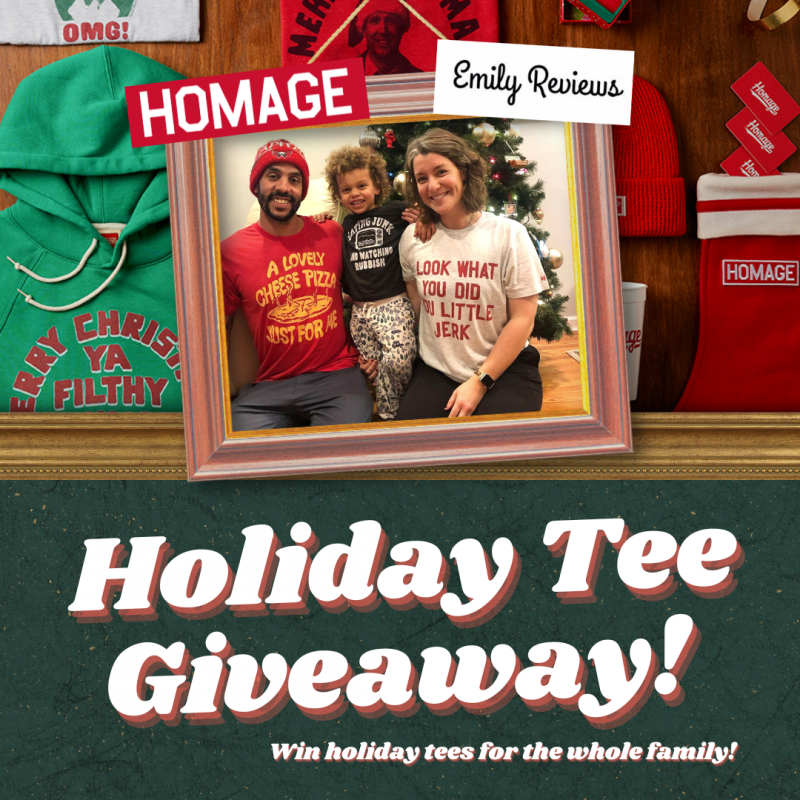 Win it: Homage is offering a giveaway for one winner. The winner will be able to pick out a holiday shirt for their family, up to four people. This giveaway is open to the Us and will end 11/23/2022 at 11:59pm EST.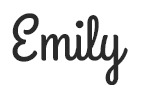 Hi there! I am Emily Evert, the owner of Emily Reviews. I am 28 and live in a small town in Michigan with my boyfriend Ryan and our two pugs. I have a large family and I adore my nieces and nephews. I love reading memoirs, and learning about child development and psychology. I love watching The Game of Thrones, Teen Mom, Sister Wives and Veep. I like listening to Jason Isbell, John Prine, and other alt-country or Americana music. I created Emily Reviews as a creative outlet to share my life and the products that I love with others.
This post currently has 10 responses.