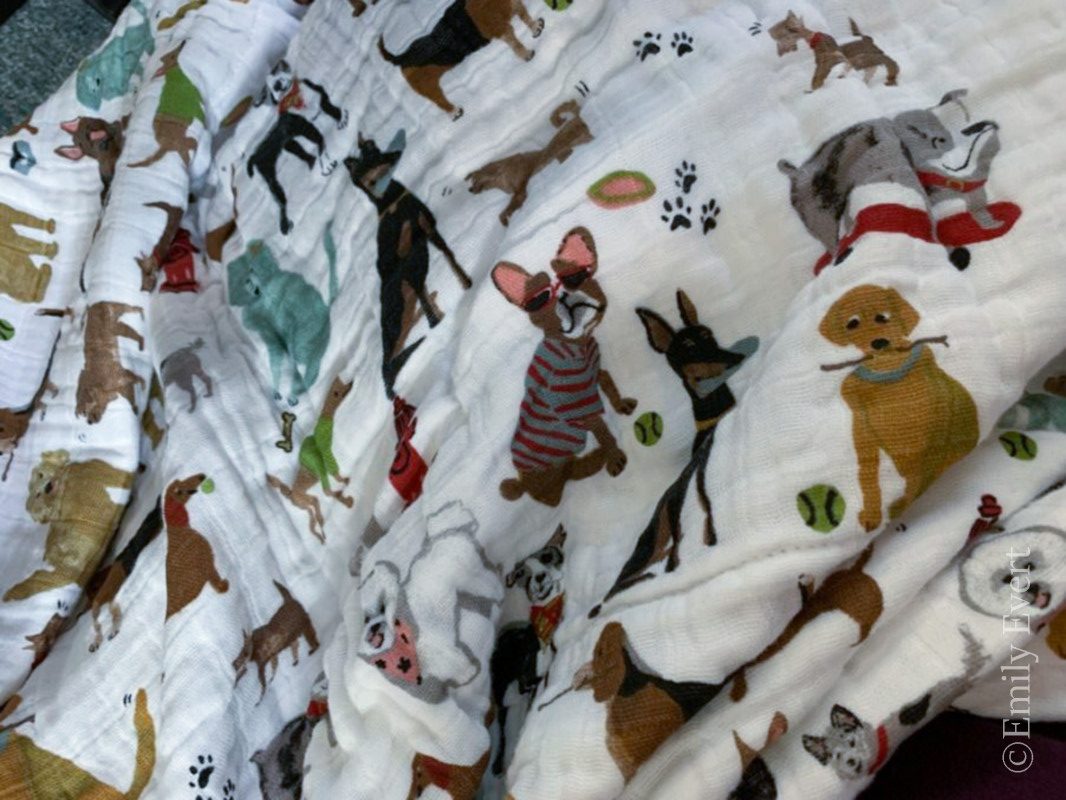 Little Unicorn sent me a muslin throw blanket for review. All opinions are my own.
I fell in love with muslin fabric several years ago after first seeing how soft it can be, while also being breathable. So many soft fabrics, such as fleece, cause me to overheat. With muslin, I don't have to tolerate being too warm just to experience softness – which I love!
A lot of people are familiar with muslin swaddling blankets and toddler-sized quilts, but muslin blankets for older kids or even adults are a lot harder to come by. Thankfully, Little Unicorn is a company that makes muslin throw blankets that are perfect for older kids or even adults who love muslin!
I was sent the Woof Quilted Throw from Little Unicorn. When I first requested this quilt, it was referred to as a big kid blanket. I had planned to say in my blog post that these are so generously sized that they are suitable for adults, not just big kids! Recently, they were renamed as quilted throws which completely makes sense to me. It's common for adult throw blankets to be 50×60, and these throws are 60×72 so they're actually generously sized compared to some other throw blankets!
While I love muslin, I have learned that not all muslin is the same. A few years ago I purchased a muslin blanket that was pretty rough to the touch, even after several washes. It didn't at all resemble the feel of the muslin swaddle blankets I had touched before. In the last year, I've experienced two other muslin adult blankets and thankfully, they were both soft. One was marketed as 3 layers, but it was really thin, sort of like using two sheets that were sewn together. I liked how soft it was, but it was too thin to use as a blanket to cover me while I slept, even in the summer. The other was a blanket that said it was 8 layers, but it was still pretty lightweight and thin. I used it to sleep with during the summer, but once we started getting fall weather, it wasn't warm enough. Plus, that 8-layer blanket was almost $200.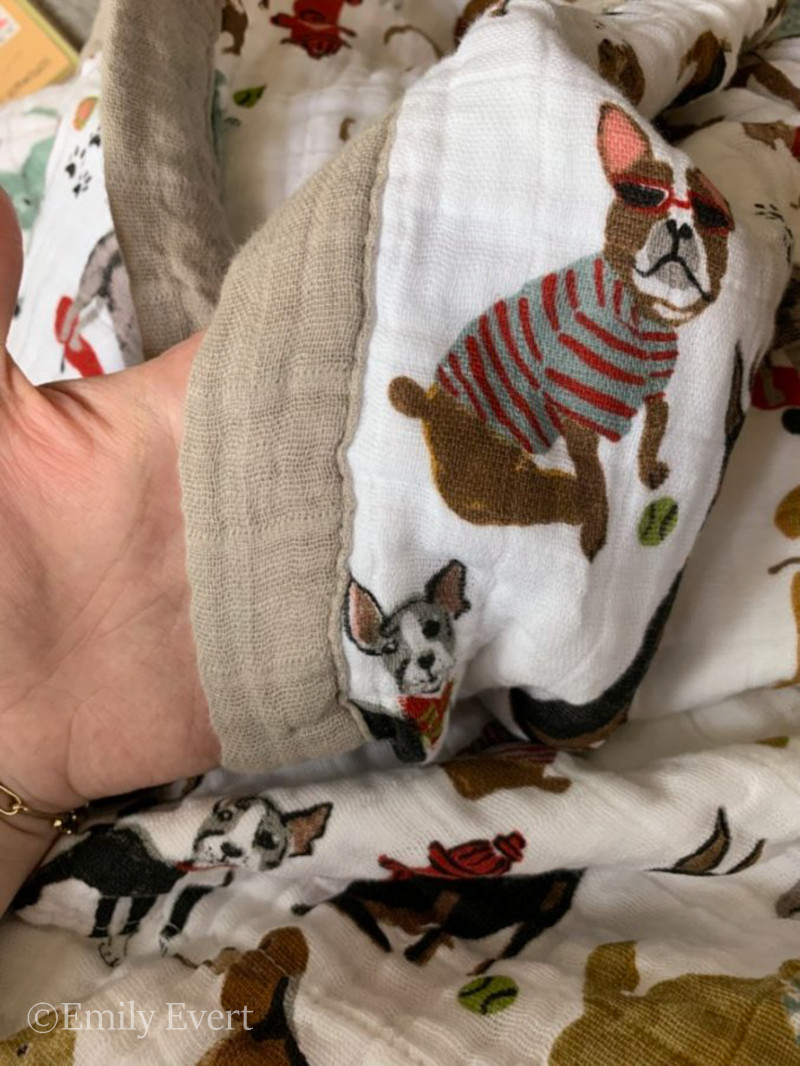 Little Unicorn uses high-quality muslin in their blankets. The Little Unicorn quilted throws say they are 4 layers, but this blanket is thicker or heftier than the other muslin blankets I've owned, including the 8-layer one. So, I'd suggest keeping in mind that a 4-layer blanket from one company isn't necessarily the same thickness or weight as a 4-layer blanket from another company. Little Unicorn blankets are more heavy-duty than some other muslin blankets that are said to be the same amount of layers.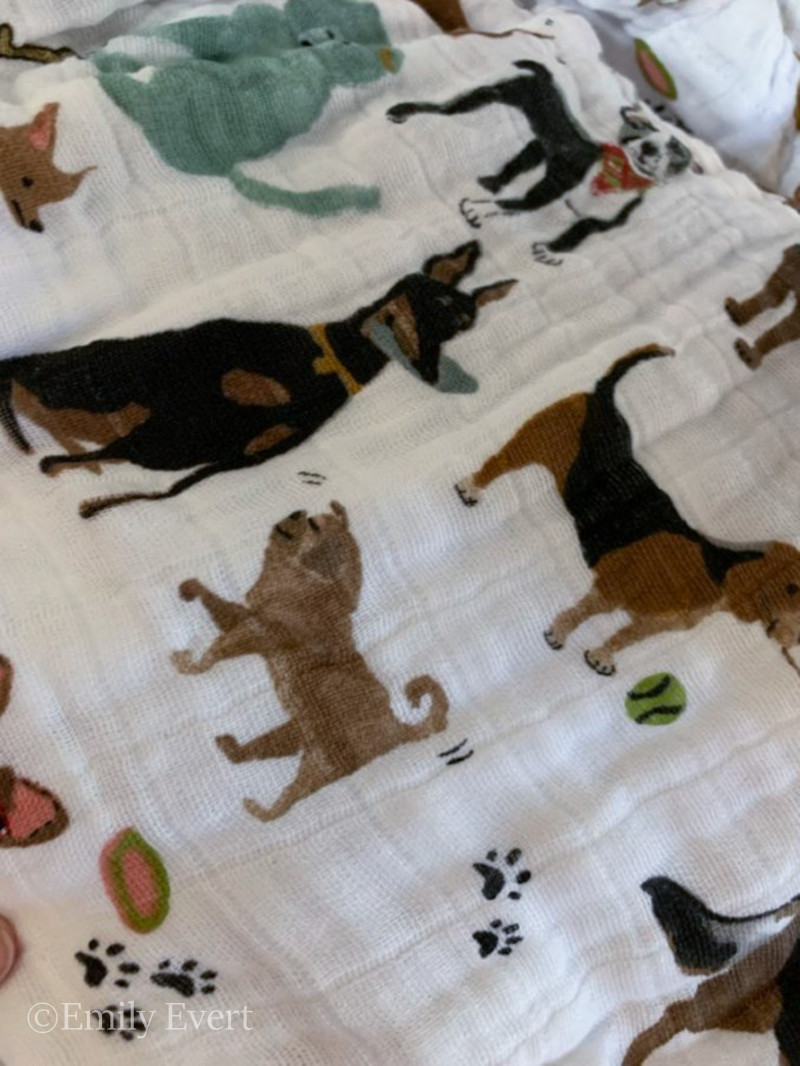 When comparing the different muslin blankets that I have experienced so far, I feel that this Little Unicorn quilted throw blanket is the best overall value when considering its size, thickness/weight and price. The blanket was fairly soft on arrival, but has grown softer with each wash, which is exactly what I was hoping for. I can't wait to experience it getting softer and softer with more use!
If you know someone who loves muslin or just soft blankets in general, a quilted throw from Little Unicorn would make an awesome gift! Kids who have toddler-sized muslin quilts may really like the upgrade to a larger blanket, and moms who have envied their little ones' muslin blankets may like having one of their own! I've even converted my boyfriend into preferring muslin over our other blankets and he isn't one to have strong opinions on blankets usually. High-quality muslin is just such a lovely fabric.
If you're shopping for a baby or toddler, Little Unicorn also has swaddled and smaller quilts.
The "woof" blanket features a bunch of different dogs, which I think is just adorable. Little Unicorn offers a variety of other quilt styles, including lots of really cute and colorful prints. Many other muslin blanket companies seem to only offer white or really muted colors. I love that Little Unicorn doesn't shy away from using color and fun prints. However, if you like solid colors they have those as well!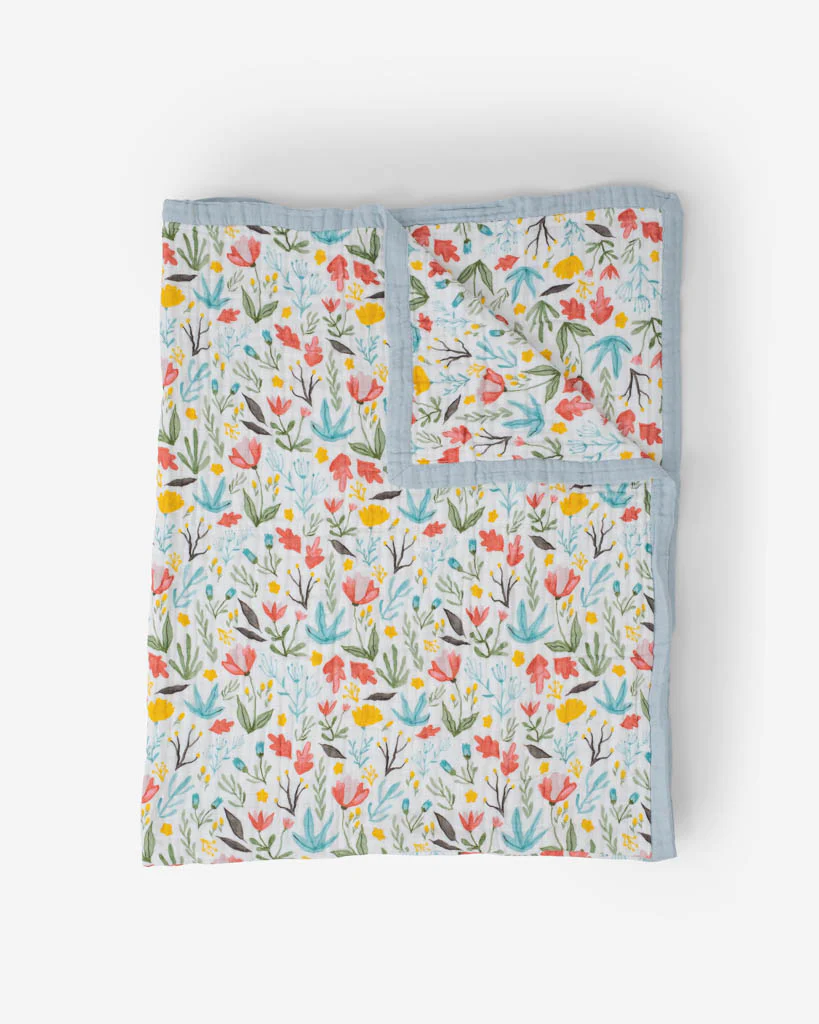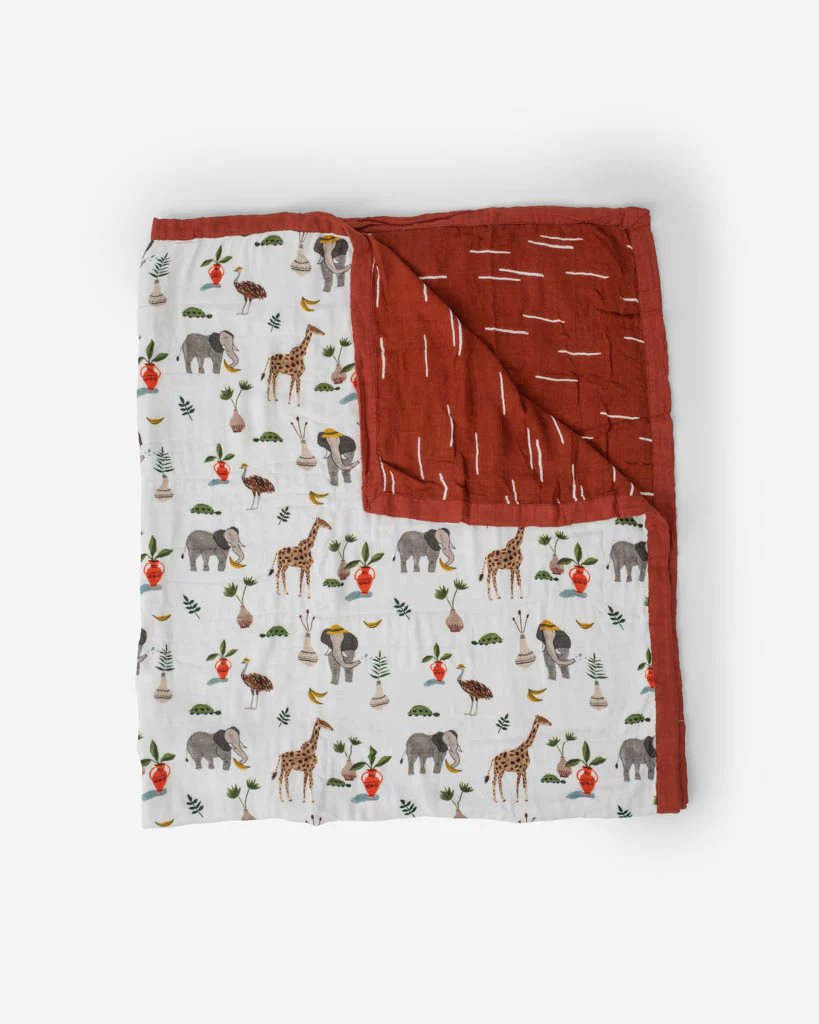 Buy it: You can shop online at LittleUnicorn.com.
Win it: Little Unicorn is offering one muslin quilted throw for one winner! The winner will be able to choose the color or pattern of their choice from those in stock at the time of prize selection.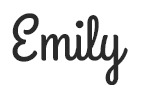 Hi there! I am Emily Evert, the owner of Emily Reviews. I am 28 and live in a small town in Michigan with my boyfriend Ryan and our two pugs. I have a large family and I adore my nieces and nephews. I love reading memoirs, and learning about child development and psychology. I love watching The Game of Thrones, Teen Mom, Sister Wives and Veep. I like listening to Jason Isbell, John Prine, and other alt-country or Americana music. I created Emily Reviews as a creative outlet to share my life and the products that I love with others.
This post currently has 9 responses.