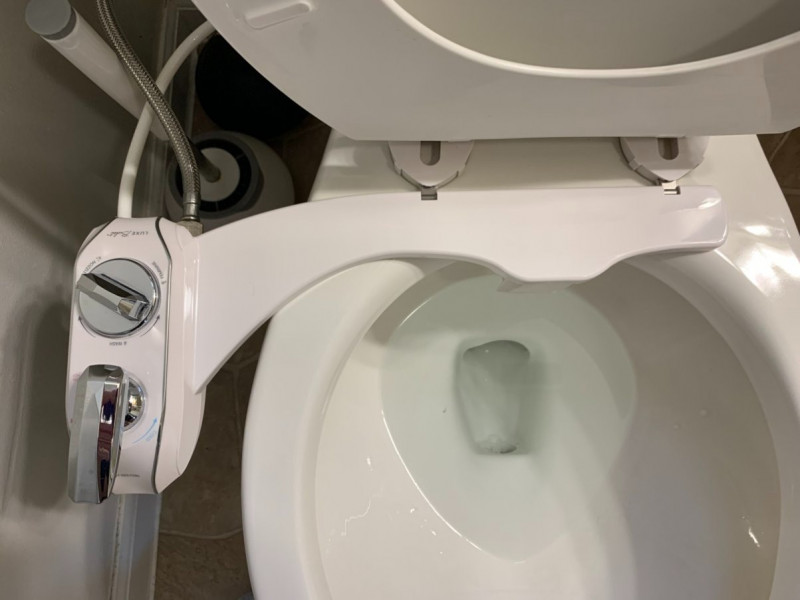 Luxe Bidget sent me the NEO 320 plus bidet attachment for review. All opinions are my own.
Several years ago a friend of mine told me that she got a bidet attachment for her toilet. She was cloth diapering and they used the sprayer for the diapers at first, but she learned that others used these sprayers as bidets. She was budget-conscious and eco-friendly, so their family moved to using it to reduce their reliance on toilet paper.
While she was excited about it, I couldn't imagine making the switch myself at that time. Since then, I've occasionally come across more and more people talking about using bidet attachments. They seemed to become notably more common after the 2020 toilet paper shortage. I guess we just got to the point where we had heard people talk about them enough, that we started to consider giving them a try this past fall.
I didn't really care for the idea of the sprayer attachments, as you have to "aim" them yourself which I thought seemed intimidating. When researching other styles, I came across Luxe Bidet, which has a best seller on Amazon in the bidet category. I saw that some of their bidets are cold-water only. The benefit of those is, they are really easy to install.
While I liked the idea of simple installation, I thought cold water might be pretty uncomfortable. For that reason, we opted for the Luxe Bidet NEO 320 plus.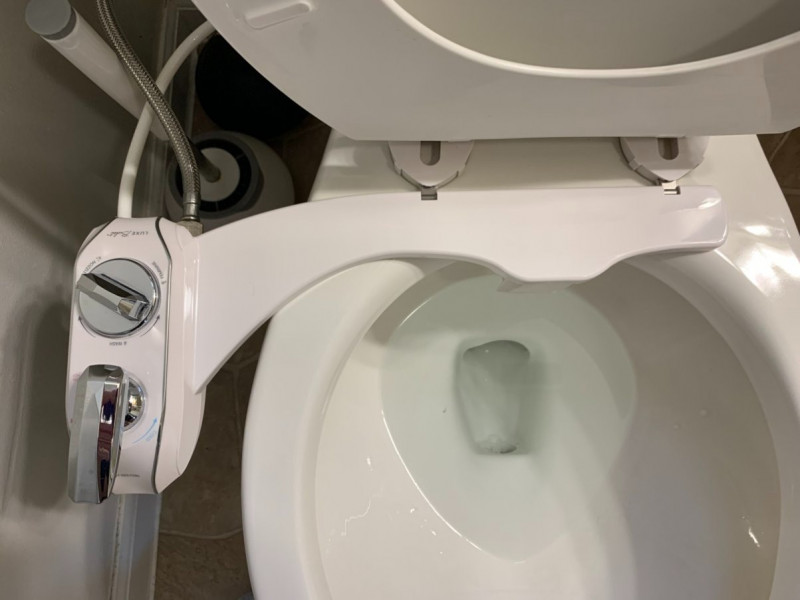 Luxe Bidet NEO 320 Plus Review
The Luxe Bidet NEO 320 Plus bidet attachment has cold and warm water options, and is a dual nozzle bidet. It's available in three colors. We were sent the white one. Our toilet is white so I like how this looks fairly natural alongside our toilet.
Because this is a warm-water bidet, to install you have to connect this bidet to your bathroom faucet in addition to attaching it to your toilet. If you prefer to install it to just your toilet, you could go with a cold-water only option. The Luxe Bidet brand offers several of those as well! My boyfriend installed this but it didn't take him too long, and he said it wasn't too difficult.
We have an especially small toilet. It's very round in shape, and we've had visitors joke about how it reminds them of a toilet you'd see in an elementary school. It's not really that small, but it is definitely smaller than standard toilets. Thankfully, the Luxe Bidet NEO 320 still fit our toilet just fine. Part of the attachment sits between the bowl and the seat. This does cause our toilet seat to not rest flat against the bowl when nobody is sitting on it.
There are two dials on the attachment. One can be twisted from side to side, one side being completely cold, the other being pure hot water. In addition to being twisted side to side, you can also raise this lever. Raising the level is what actually turns the water on, and increases the water pressure.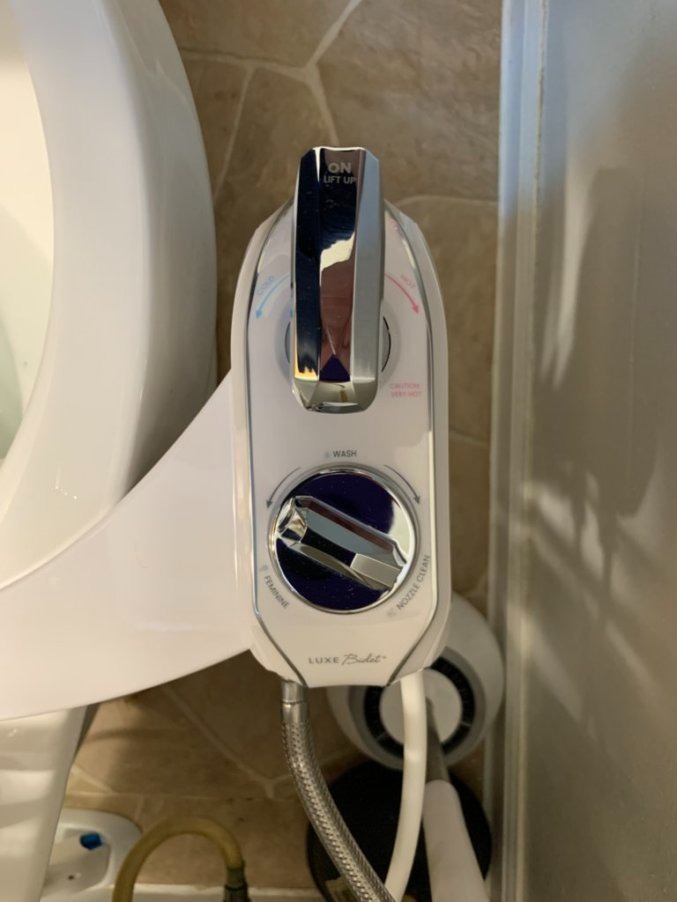 The other dial turns as well, and it snaps into three positions. One position is a self-cleaning position. When in this position, if you turn the water on, water will flow down across the piece of the bidet attachment that is inside of the toilet. This will clean the nozzle itself. However, we have found that this feature is great to use to give the water time to heat up.
The same way that you have to let water at your sink run for a bit before it will be warm, you have to wait a moment before the bidet water will heat up, too. So we turn the bidet on in self-cleaning mode and let the water run for a bit to come up to temperature, and then flip it into rear or feminine mode to clean ourselves.
A little awkward to talk about, but I think it's important for a review like this. Having never used a bidet or bidet attachment before, we were both a bit shocked at how "direct" the spray is, and how accurate it is. When you turn it on rear mode, it simply shoots one stream of water. For both of us, it gets exactly where it should go. It doesn't leave your whole underside wet as we had feared it might.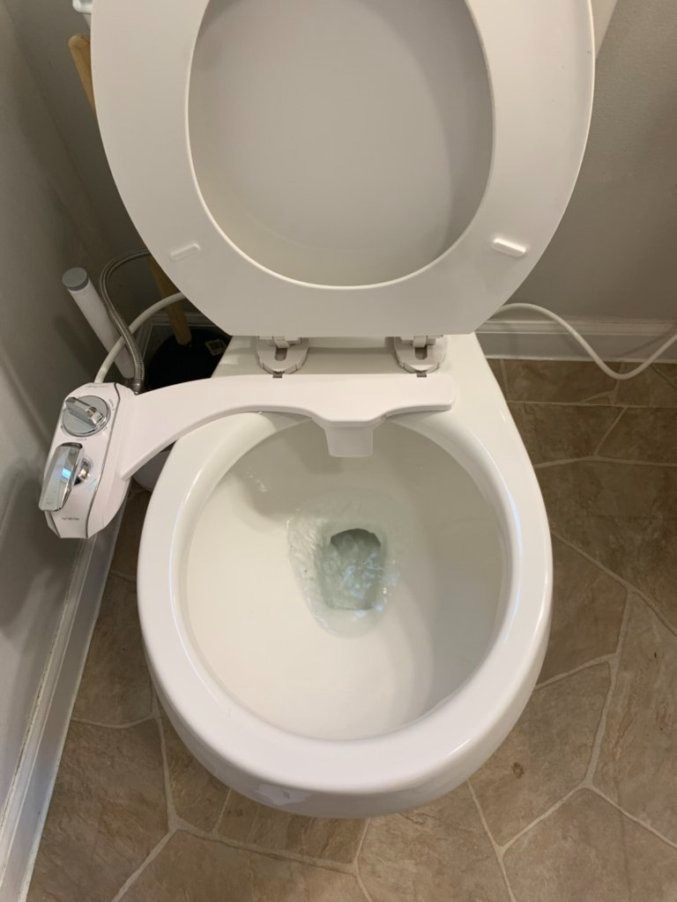 When using the feminine mode, the spray comes out at a slightly different angle, and I've found that it seems to target the right area with ease as well. I think it may be partially due to our toilet being very small, but if I don't keep my legs very close together when using the feminine setting, it will sometimes splatter water out of the toilet! I accidentally learned that on the first use, but since then I've just kept my legs closed and it's been fine.
Some people use bidets to completely stop using toilet paper. We aren't personally comfortable with relying exclusively on the bidet, and we want to dry off after. However, we've greatly reduced the amount of toilet paper that we use by just using a very small amount of toilet paper after the bidet.
If you're unsure of which bidet would be best for you, you can check out the Luxe bidet quiz to see what they'd recommend.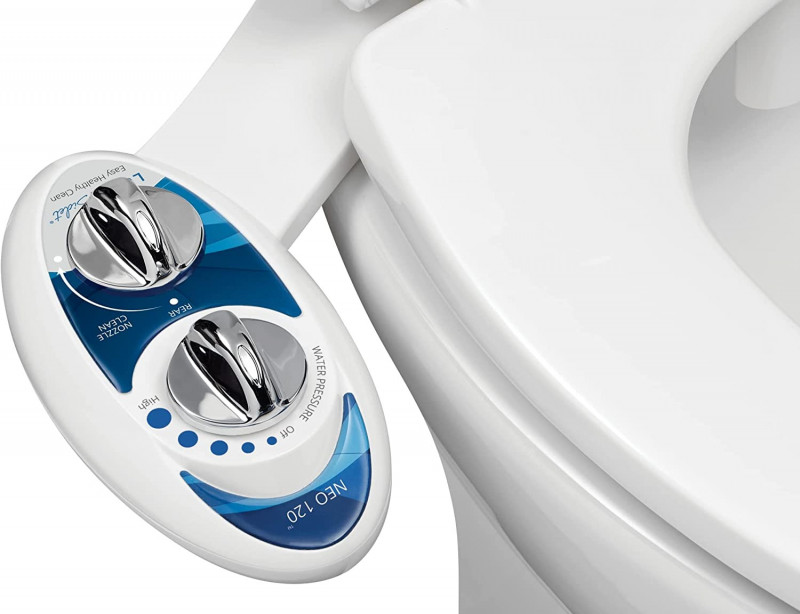 Win it: One lucky person will win a Luxe Bidet Neo 120. This is a different model than I reviewed, this one is cold-water only, but it is an Amazon best-seller! This giveaway is open to the Us.
Note: The mandatory entry of this giveaway is to follow the brand on Instagram. We sometimes get unhappy comments or emails when we have giveaways with required entries that are social media focused. This requirement was made by the brand, not by Emily Reviews. If your concern is that all of our giveaways will be like this in the future, fear not! That will not be the case. If your concern is that you don't have an Instagram account currently, you can sign up for free.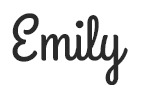 Hi there! I am Emily Evert, the owner of Emily Reviews. I am 28 and live in a small town in Michigan with my boyfriend Ryan and our two pugs. I have a large family and I adore my nieces and nephews. I love reading memoirs, and learning about child development and psychology. I love watching The Game of Thrones, Teen Mom, Sister Wives and Veep. I like listening to Jason Isbell, John Prine, and other alt-country or Americana music. I created Emily Reviews as a creative outlet to share my life and the products that I love with others.
This post currently has 4 responses.