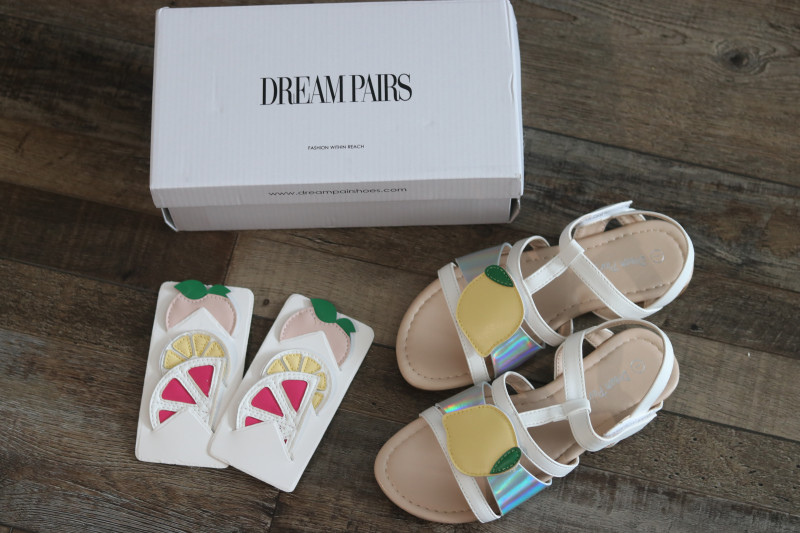 Thank you to Dream Pairs for sending sandals for my daughter in exchange for my honest opinion in this review.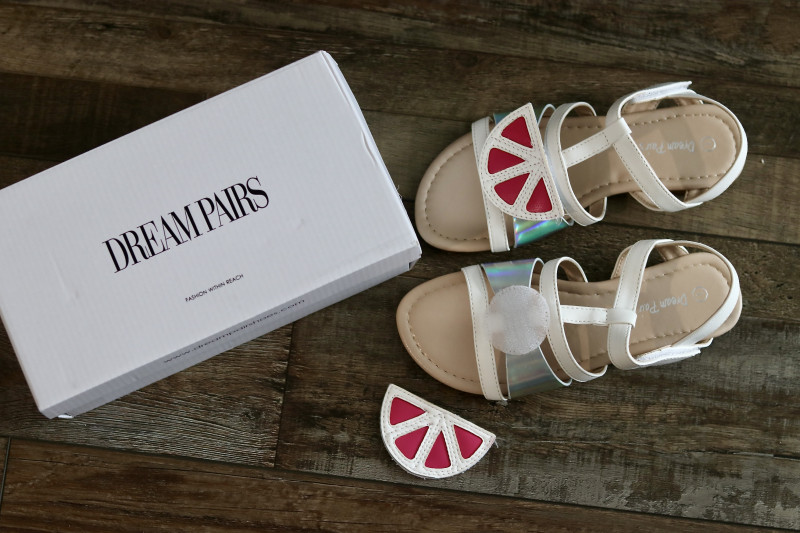 It's time to start thinking spring! Easter is just around the corner. If you're looking for a cute pair of sandals for your little girl to go with her Easter dress or spring outfits, look no further than these fun girls sandals with interchangeable fruit accessories from Dream Pairs!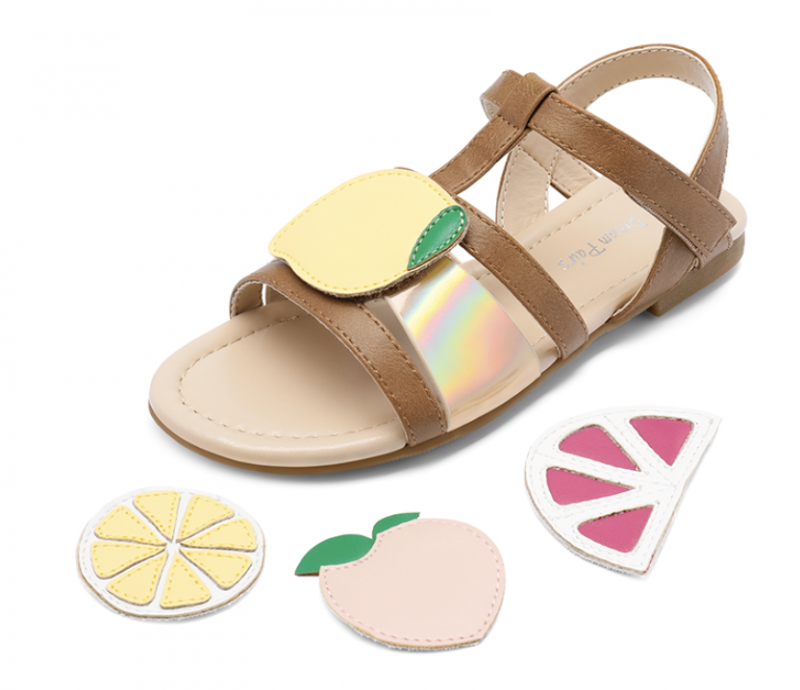 The sandals come with four fruit-themed accessories, so you can match the fruit to the outfit she's wearing or you can let her have fun mixing it up to style with an array of different outfits. The fruit accessories are easy to change out with velcro fasteners.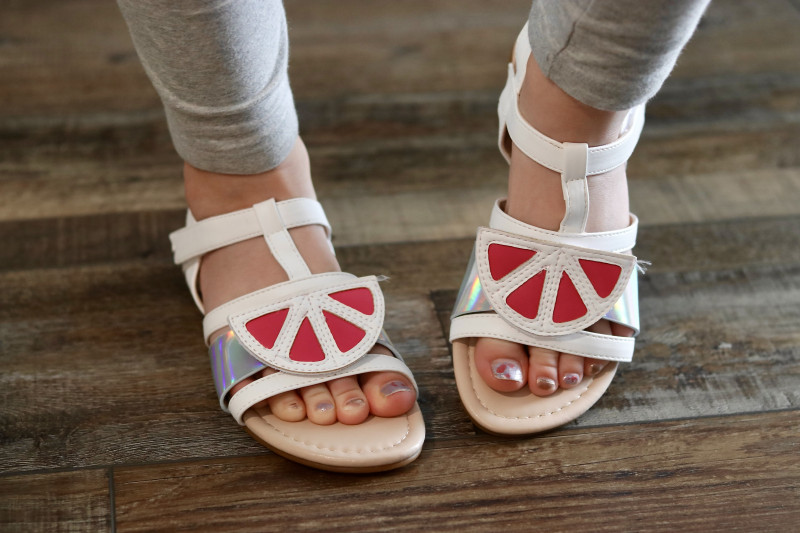 These super cute sandals come in white, pink, rose gold or brown. Available in size 7 Toddler though size 3 Little Kids. The fruit accessories are watermelons, oranges, lemons and peaches.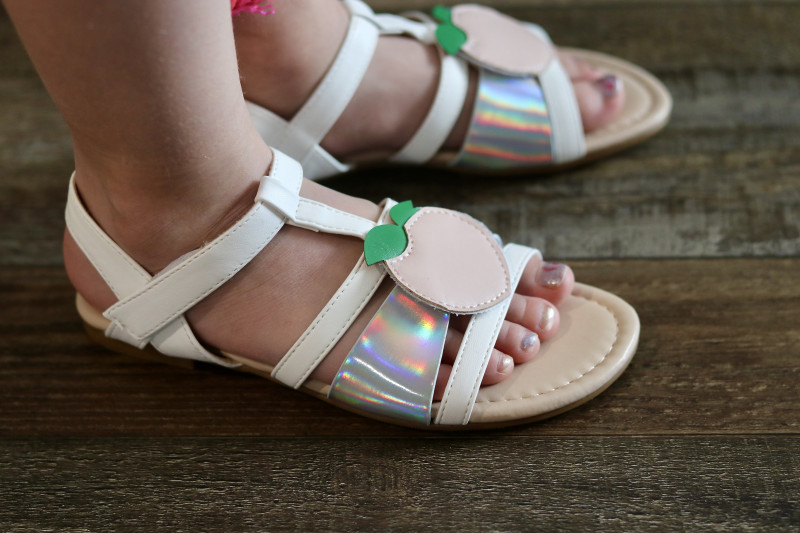 The strappy style is ideal for sunny warm days. These little sandals provide her growing feet with a secure fit and the straps will help keep her feet in place. They are also super easy for her to take on and off on her own. Since it's only March, I ordered a size up for our growing daughter, by the warmer weather I expect that they will fit perfectly!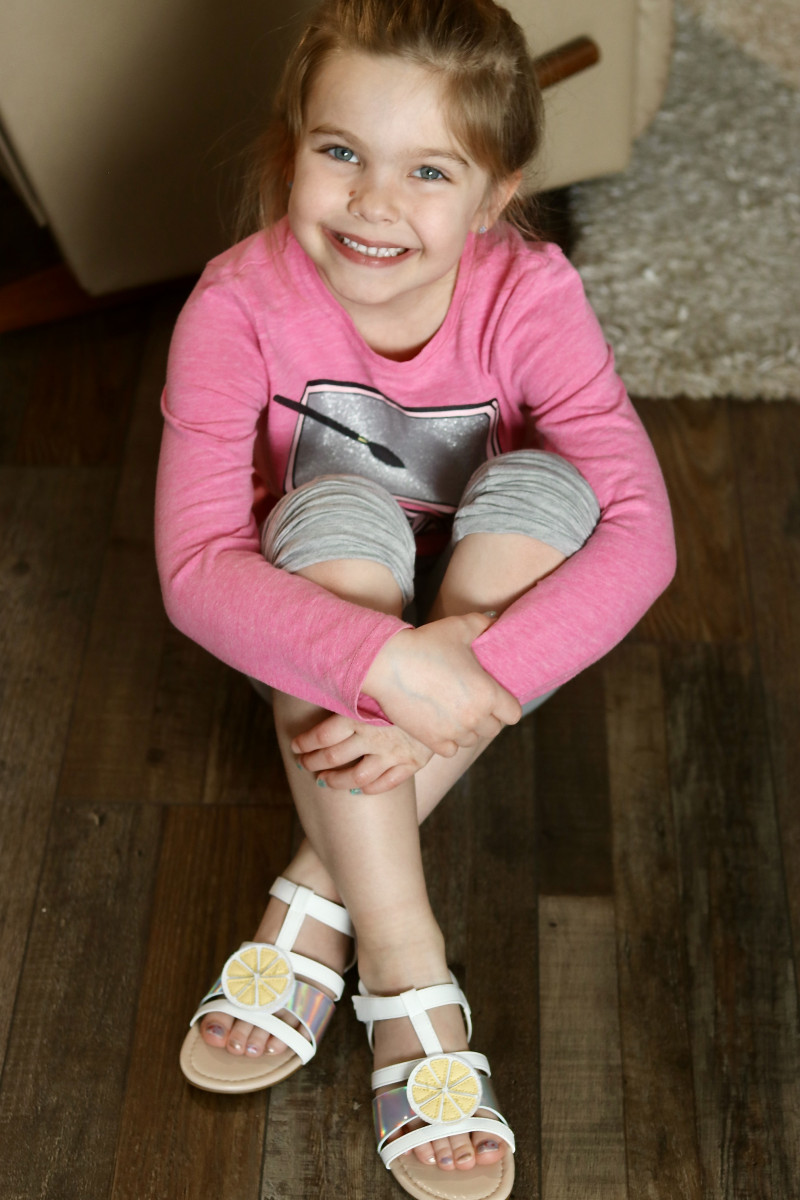 The Dream Pairs Sandals with Interchangeable Fruit Accessories feature a slip-resistant outsole that provides good grip on walking surfaces which allows kids to walk with stability.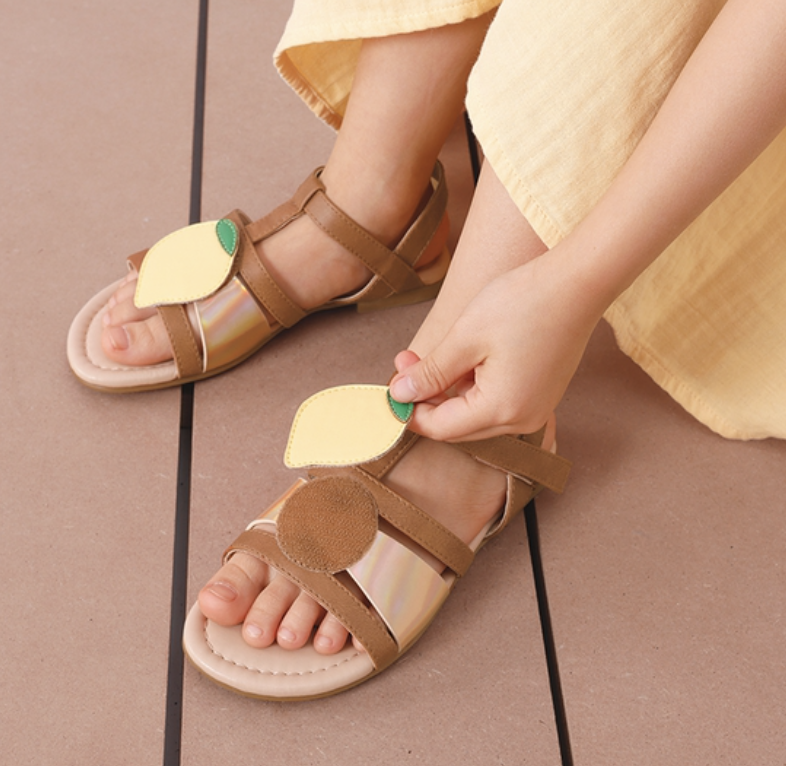 If these particular sandals aren't your style, check the Dream Pairs website for more adorable summer sandal options for both boys and girls.
My family has owned multiple pairs of Dream Pairs Shoes and sandals over the last few years and we have been happy with all of them. We have found them to be at a great price point and they have held up really well for us.
Tell me in the comments: Do you own any Dream Pairs Shoes?
Buy It: Head over to Dream Pairs Shoes or amazon.com to see for yourself the great selection of shoes and sandals they offer.
Connect: Don't forget to like them on Facebook, follow them on Twitter, Instagram and Pinterest, and subscribe to their YouTube channel for all the latest news and promotions.


Hi, my name is Asha. I am 34-years-old and am a nurse by profession. Right now I am battling Breast Cancer. My husband and I have been married for 8 years and together we have a sweet seven-year-old daughter, a fun four-year-old son, and a lovable bunny named Caramel. I enjoy spending time with family, taking photographs, scrapbooking, hunting, fishing, cooking and gardening.
This post currently has 4 responses.