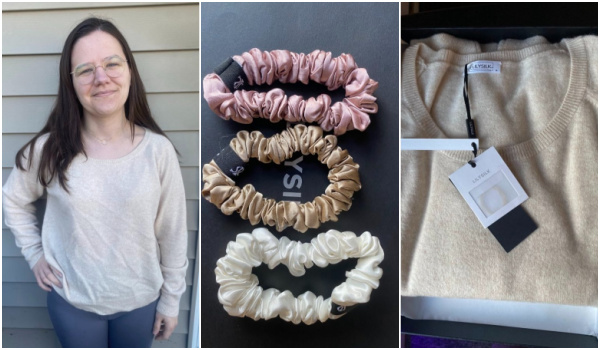 Lilysilk sent me a sweater and silk scrunchies for review. There are affiliate links in this post. All opinions are my own.
If you're looking for a classic sweater that's both luxurious and comfortable, look no further than the Likysilk Casual Scoopneck Cashmere Sweater Worsted Superfine Cashmere sweater. I recently had the pleasure of trying it out, and I must say, I'm impressed!
The first thing you'll notice about this sweater is just how soft and lightweight it is. It's the kind of sweater that feels so cozy, you'll never want to take it off! But despite its lightness, it still provides warmth without feeling bulky, making it perfect for layering.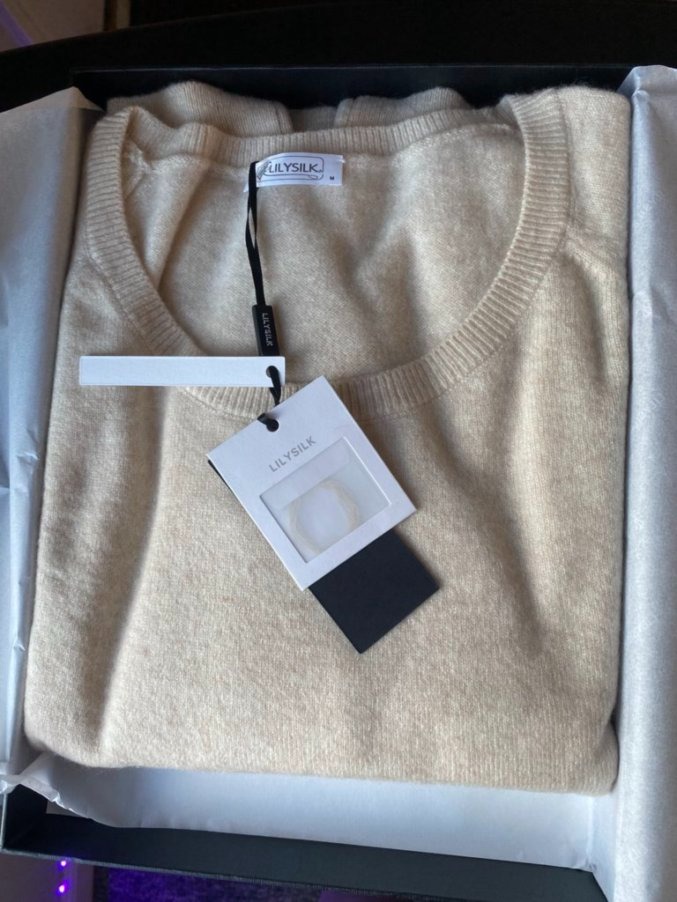 Lilysilk uses very high-quality cashmere. The premium fibers are densely knitted into a 2-ply yarn, which gives it a smooth, luxe feel that's truly amazing. And because it's ultra-sustainable cashmere, you can feel good about wearing it knowing you're making an environmentally conscious choice.
I was sent the "old lace" color, and it's a lovely, versatile shade that can easily be dressed up or down. And when it comes to fit, I'm happy to report that it fits true to size. It's a regular fit with a scoop neck, which gives it a timeless, classy look that's sure to never go out of style.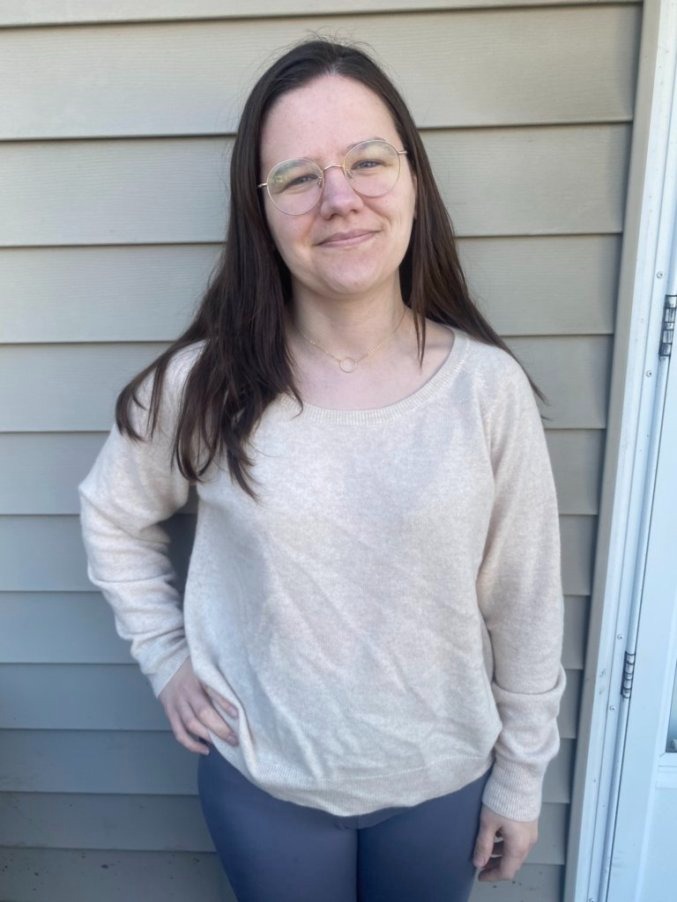 Overall, I can highly recommend this cashmere sweater to anyone looking for a top-quality, comfortable, and stylish addition to their wardrobe. I see this sweater as somewhat of an investment piece because it is on the pricy side, as cashmere always is. However, I think it makes sense to expect to pay more for products that are made sustainably and that you know will last rather than being a short-term trend that you wear for a few months.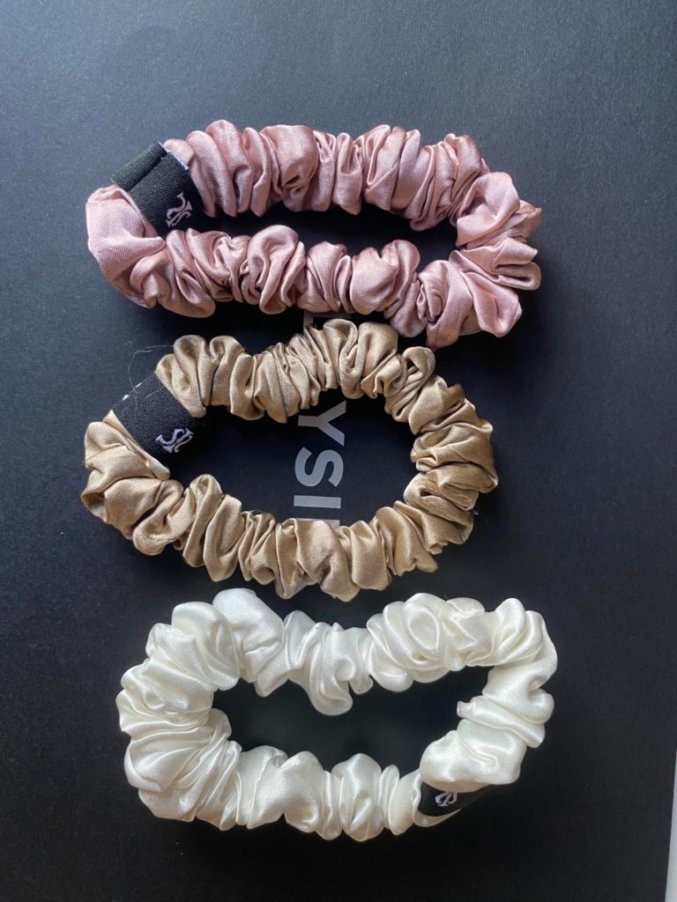 I was also sent soft silk skinny scrunchies from Lilysilk. Many of you may know that in addition to Emily Reviews, I also have WavyHairCare.com, my blog that is all about caring for naturally wavy hair. Silk is a great material to use on your hair because it has really minimal friction so it's not going to cause breakage or frizz the way that many other fabrics can.
I've had other satin and silk scrunchies that I've liked, but these skinny silk scrunchies from LilySilk are my new favorite. I like how they're skinnier than regular scrunchies, I just prefer the look of slimmer hair ties, and of course I like how they're made of silk so they're not harsh on my hair. However, my absolute favorite thing about these hair ties their stretch.
These hair ties have a really nice elasticity to them, so they look pretty small when "relaxed" but they can stretch more than you might expect them to. When I use these, I find that I can just wrap them around my hair a couple of times and get a fit that feels loose yet stays secure. These are available in individual colors or in 10 packs or 5 packs. If you buy the set, they're cheaper per scrunchie.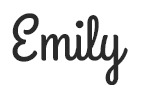 Hi there! I am Emily Evert, the owner of Emily Reviews. I am 28 and live in a small town in Michigan with my boyfriend Ryan and our two pugs. I have a large family and I adore my nieces and nephews. I love reading memoirs, and learning about child development and psychology. I love watching The Game of Thrones, Teen Mom, Sister Wives and Veep. I like listening to Jason Isbell, John Prine, and other alt-country or Americana music. I created Emily Reviews as a creative outlet to share my life and the products that I love with others.
This post currently has 8 responses.