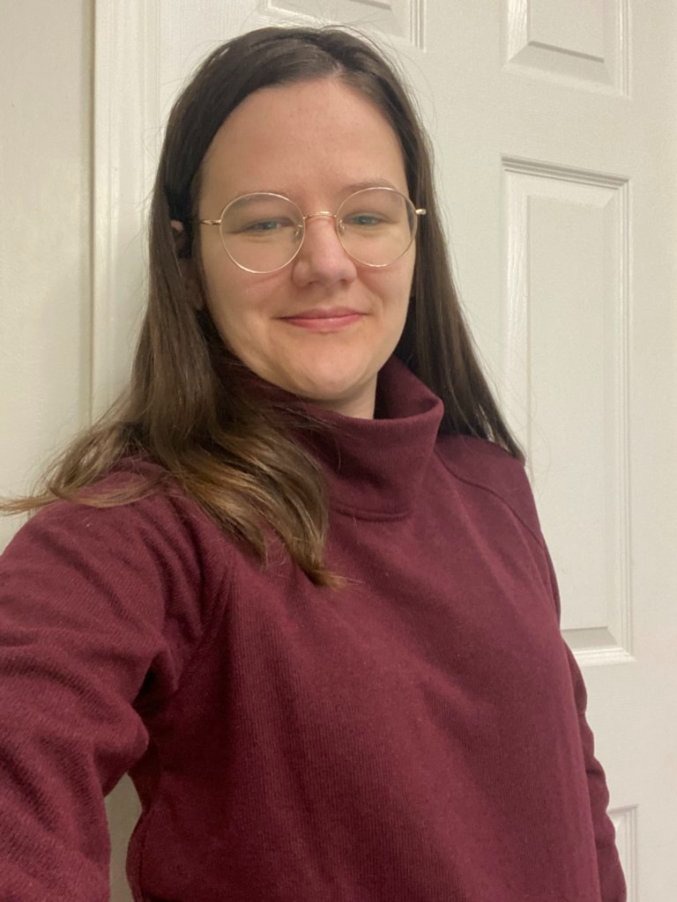 Stormy Kromer sent me products for review. All opinions are my own.
Stormy Kromer is a brand that exudes the spirit of independence, wit, and resilience that characterizes the upper Midwest. What began in 1903 as a solution to a simple problem – a lost hat – has evolved into a brand that stands the test of time. With a commitment to quality, longevity, and a touch of fun, Stormy Kromer has become an iconic symbol of the American spirit.
The company's dedication to producing long-lasting and timeless products is evident in their collection. Their hats, in particular, come with a lifetime guarantee, showcasing their commitment to durability. In addition, Stormy Kromer has partnered with eClean Advanced Fabricare, an environmentally conscious alternative to dry cleaning, to ensure the longevity of their customers' favorite items.
Stormy Kromer takes a conscious approach to sourcing and using fabrics. They forge long-term relationships with partners like Bemidji Woolen Mills of Bemidji, MN to recycle and repurpose wool scraps, and they incorporate recycled polymers into some of their products. With a focus on reducing waste, Stormy Kromer also cuts items like can wraps from excess fabric margins, minimizing material usage.
The brand's commitment to sustainability extends beyond materials. They prioritize domestic manufacturing, reducing natural resource consumption by shortening product transportation distances. Additionally, Stormy Kromer utilizes renewable energy sources, examines energy-saving opportunities, and implements recycling initiatives in their facilities. They are also working on redesigning packaging using post-consumer waste, further demonstrating their dedication to responsible stewardship of natural resources.
Overall, Stormy Kromer embodies the ideals of durability, sustainability, and American craftsmanship, creating products that withstand the test of time while leaving a smaller environmental footprint.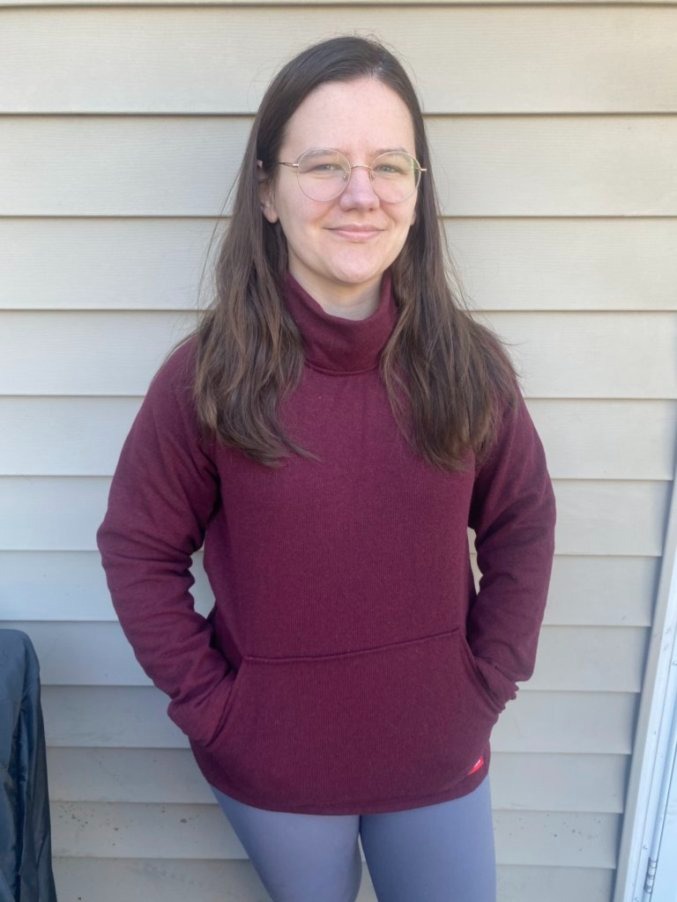 Stormy Kromer Women's Fireside Pullover Review
The women's Fireside pullover from Stormy Kromer is crafted from a soft wool blend that includes eco-friendly recycled fibers. Designed with attention to detail, it features a loose turtleneck collar and a spacious kangaroo pocket, providing both style and functionality.
When I received the burgundy heather sweater in my usual size, I found it to have a slightly wider fit. This generous sizing allows for layering over other clothing comfortably. Personally, I would have preferred a slimmer fit through the belly area, as it appeared slightly boxy on me. However, its warmth is undeniable. While the exterior has a slightly scratchy wool feel, the interior is exceptionally soft, making it unlikely to irritate even if worn over a short-sleeve shirt.
The Fireside pullover embodies Stormy Kromer's commitment to quality and sustainability. Made in the USA with US and globally-sourced materials, it showcases the brand's dedication to domestic manufacturing while utilizing eco-friendly fibers.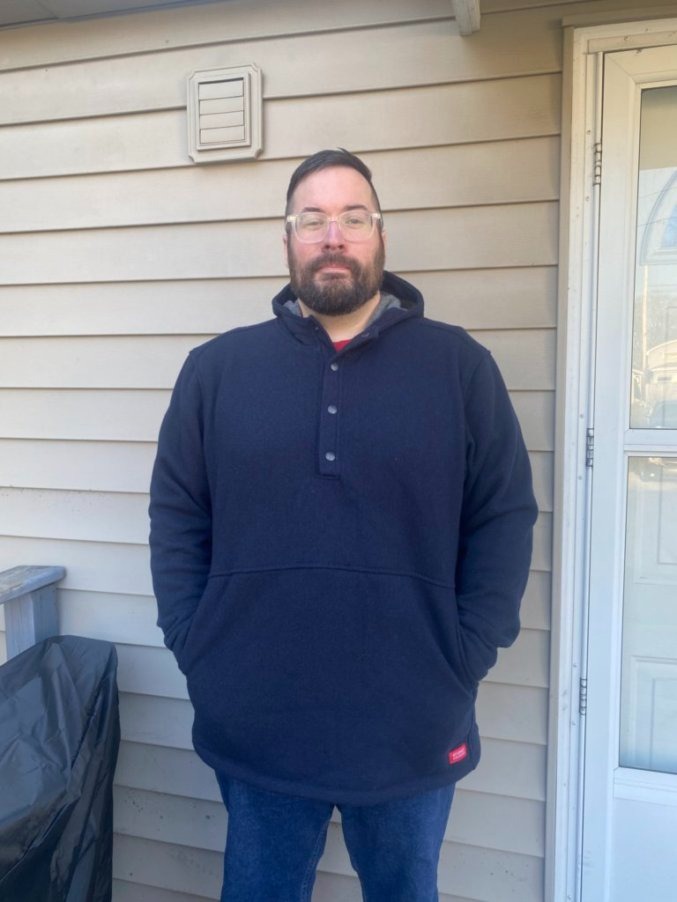 Stormy Kromer's Men's Tailgate Pullover Review
The men's Tailgate pullover from Stormy Kromer combines casual style with a touch of sophistication. Crafted in a generously sized design, you may find that sizing down is an option when shopping this brand. Similar to the Fireside pullover, the Tailgate pullover also has a slightly boxy shape. However, the addition of snaps gives it a more put-together appearance, reminiscent of a 1/4 zip pullover.
When my boyfriend Ryan received the dark navy Tailgate pullover in his usual size, he found it to have a generous width. Again, sort of a boxy fit.
Overall, we both would have preferred for the pullovers to be a bit more fitted. Not that you want a tight pullover, but these seemed more boxy than most hoodies or pullovers. Yet, the quality is so apparent. The garments are on the thicker side and feel really solid and sturdy. While both pullovers are fairly simple in design, they still clearly have a lot of intention put into the designs. We like how generous the kangaroo-style pockets are, and how the inside of the garments is softer than the outside.
Here in Michigan, we wear sweaters in the summer sometimes, as if we are outside after dark it is still chilly. So for us, these would make a nice gift any time of year. I think most dad's would get plenty of use out of the tailgate pullover, if you're in need of a Father's day gift it's a great option to consider.
Stormy Kromer also offers shirts, hats and accessories. So, if a pullover isn't for your dad, check out the Stormy Kromer website to learn more.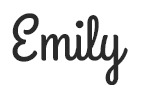 Hi there! I am Emily Evert, the owner of Emily Reviews. I am 28 and live in a small town in Michigan with my boyfriend Ryan and our two pugs. I have a large family and I adore my nieces and nephews. I love reading memoirs, and learning about child development and psychology. I love watching The Game of Thrones, Teen Mom, Sister Wives and Veep. I like listening to Jason Isbell, John Prine, and other alt-country or Americana music. I created Emily Reviews as a creative outlet to share my life and the products that I love with others.
This post currently has 8 responses.