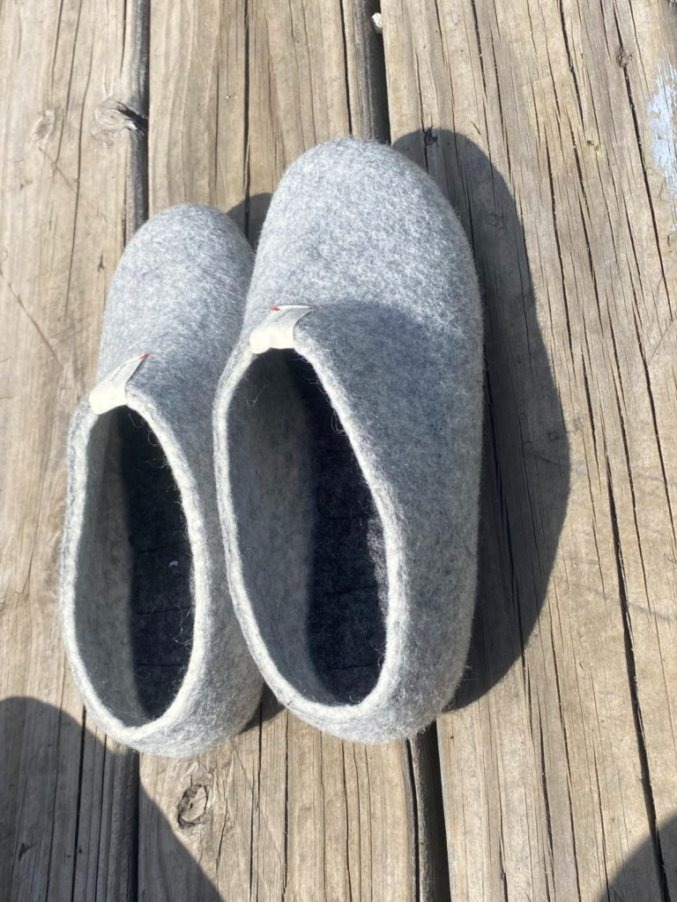 Baabuk sent me Pomobuk Slippers for review. All opinions are my own.
I tried out the Pomobuk Slippers from Baabuk USA. I have a condition called POTS, which results in my body doing a bad job of regulating my body temperature. This problem seems particularly bad in my feet which is a big part of why I was drawn to these wool-based slippers. Wool provides comfort and breathability. Not only did they deliver on those fronts, but they also showcased their commitment to sustainability through their upcycled materials.
Comfort and Temperature Regulation: I ordered my usual size, and the Pomobuk Slippers fit me perfectly. One of the main reasons I opted for wool-based footwear was to address the issue of my feet sweating excessively while also getting cold easily. In the past, I relied on wool socks, but those can be quite expensive, $20 per pair or so is common. Keeping enough socks at that price is really expensive. It occurred to met hat perhaps a more economical way to keep my feet dry and warm at home would be to use wool slippers with regular socks, rather than having to buy so many wool socks.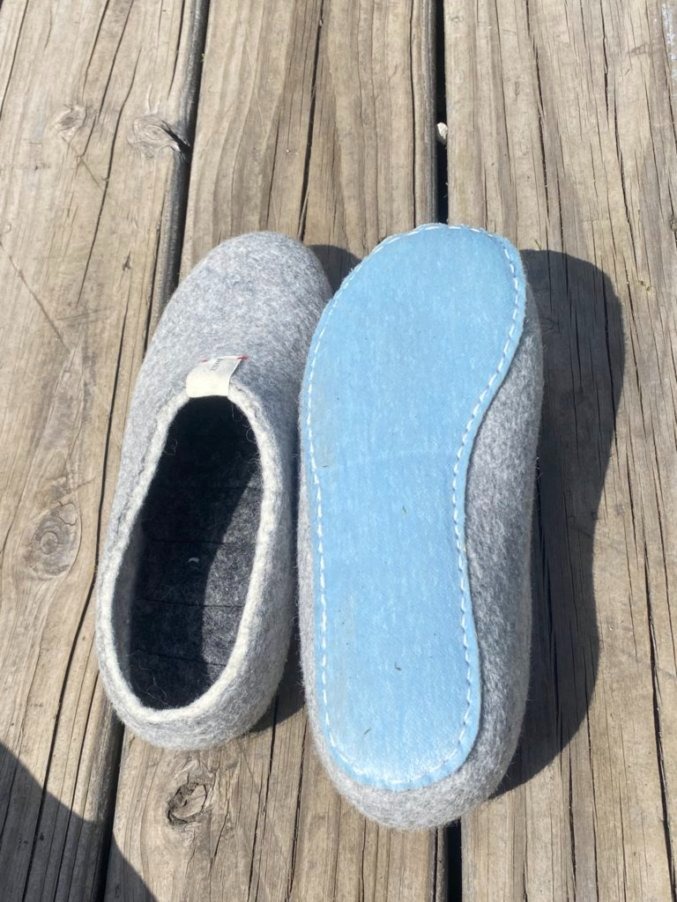 Since I started wearing these slippers, I have found that I am able to wear regular socks without my feet getting sweaty or freezing like they would if I wore regular socks by themselves. These slippers keep my feet dry and comfortable, preventing overheating without compromising warmth. Baabuk's use of natural wool uppers sourced from New Zealand sheep, which are mulesing-free, ensures a cozy and eco-friendly experience.
Baabuk teamed up with the Swiss brand Pomoca to create the Pomobuk Slippers, incorporating upcycled cuttings from freeride and ski mountaineering skins into the soles. This collaboration not only tackles the issue of waste but also results in durable and versatile slipper bottoms. The slippers are designed in Switzerland and handmade in Nepal by local artisans. The combination of Swiss design and Nepalese craftsmanship creates a unique blend of quality and traditional artistry. The commitment to sustainability is evident in their use of upcycled materials, as well as their 365-day warranty, which covers any material damage, providing peace of mind to customers.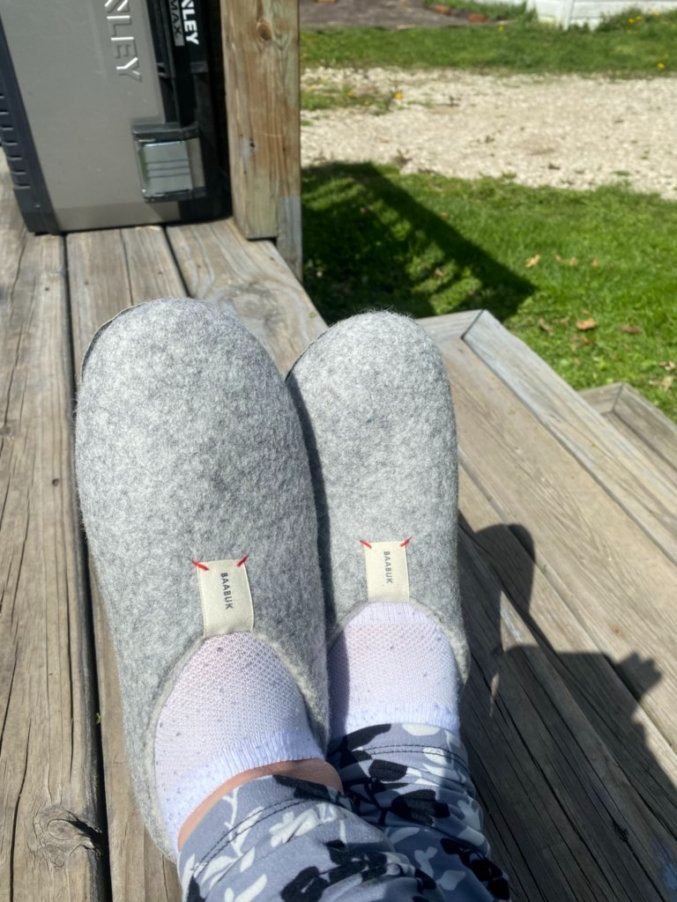 If you need to clean these slippers, using a damp cloth and baking soda is the recommended method. sAdditionally, Baabuk offers repair kits and replacement insoles, further extending the lifespan of these slippers.
These Pomobuk Slippers from Baabuk USA have become my go-to footwear for comfort and temperature regulation at home. Their wool uppers keep my feet dry and comfortable without overheating, and the use of upcycled Pomoca ski-skins for the soles showcases their commitment to sustainability. While caution is needed due to the smooth soles (it's easy to slip on some flooring!), the overall experience with these slippers has been excellent. I appreciate Baabuk's craftsmanship, attention to detail, and their 365-day warranty, which demonstrates their dedication to creating sustainable and durable products. These slippers have certainly made a positive impact on my daily comfort and will likely save me money in the long run by reducing my need for wool socks. I highly recommend the Pomobuk Slippers to anyone seeking cozy, eco-friendly, and high-quality footwear for their indoor adventures.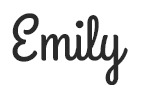 Hi there! I am Emily Evert, the owner of Emily Reviews. I am 28 and live in a small town in Michigan with my boyfriend Ryan and our two pugs. I have a large family and I adore my nieces and nephews. I love reading memoirs, and learning about child development and psychology. I love watching The Game of Thrones, Teen Mom, Sister Wives and Veep. I like listening to Jason Isbell, John Prine, and other alt-country or Americana music. I created Emily Reviews as a creative outlet to share my life and the products that I love with others.
This post currently has 12 responses.