I was sent products in exchange for this post. All opinions are my own.
Shopstarship.com Sexual Health & Wellness Review

Starship is an online store that gently breaks down barriers and invites you into a world of adult wellness products designed to enhance intimate experiences.
Adult sexual wellness is an integral aspect of overall well-being, encompassing not just physical health, but emotional and mental health as well. Adult products, often misunderstood and stigmatized, play a significant role in this wellness journey. They can help individuals understand their bodies better, explore their desires safely, and enhance their intimate experiences, leading to improved self-confidence and overall happiness.
Extensive Product Range
Starship focuses on providing a comprehensive range of products that cater to a wide array of needs and preferences. The product categories are thoughtfully curated, ensuring that there's something for everyone.
The adult toys section is a testament to the diversity of pleasure. It features a variety of items designed to cater to different tastes and comfort levels. From vibrators and dildos to anal toys and more, the selection is vast yet carefully chosen. Each product is designed to enhance pleasure, whether you're exploring solo or with a partner.
In addition to offering a wide array of products from various brands, Starship offers its own line of high-quality adult toys. This range includes everything from anal toys, bullets, and dildos, to extensions, lubricants, masturbators, and pumps. They also offer rabbit vibrators, toy cleaners, traditional vibrators, and wands.
Lingerie is more than just clothing; it's a form of self-expression. At Starship, you'll find a range of lingerie items that celebrate all body types. The collection includes everything from delicate lace pieces to bold and daring designs, allowing you to choose what makes you feel most confident and attractive.
Lubricants, often overlooked, are essential for a comfortable and pleasurable experience. Starship offers a variety of lubricants, including water-based, silicone-based, and hybrid options, to ensure that every encounter is smooth and enjoyable.
The novelties and gifts section is perfect for those looking to add a touch of fun and surprise to their intimate life. From playful games to sensual massage oils, these items can help create memorable experiences.
Starship caters to a wide range of interests, including those who are drawn to the world of Bondage and BDSM. Their selection includes sensory-enhancing items like blindfolds, a variety of restraints for exploring power dynamics, and unique stimulators for a different kind of sensation. They also offer kits for those just beginning their journey into BDSM, allowing for safe and consensual exploration. For those looking to add a new level of excitement to their experiences, Starship carries a range of specialty furniture. Whether you're new to this form of exploration or have some experience, Starship provides a respectful and safe environment to discover what suits you best.
Seasonal Specials and Hot Deals

Starship's Seasonal section offers a variety of products that align with different times of the year. For instance, they carry items that celebrate Pride, with a range of rainbow-themed products. They also offer items that can add a touch of fun and novelty to holiday celebrations, ensuring that every season has its own unique flavor.
In addition to their seasonal offerings, Starship also has a Specials section on their website. This section includes clearance items, weekly specials, discontinued items, new arrivals, and sale items. These deals offer an excellent opportunity for customers to purchase high-quality adult products at discounted prices.
Whether you're shopping for a specific occasion or just looking to try something new, the deals and discounts at Starship make it more affordable to explore their extensive range of adult products.
Secure and Discreet Shopping Experience
All orders are shipped in plain brown boxes, ensuring that the contents remain your private business. There are no explicit labels or logos that would reveal the nature of your purchase, allowing you to shop with confidence.
In addition to discretion in packaging, Starship also prioritizes the security of your online transactions. Their website uses secure payment methods, and they adhere to high data handling standards. This means that your personal and financial information is protected throughout your shopping experience.
Shipping, Customer Service, and Returns
When it comes to online shopping, the experience is often defined by the quality of shipping, customer service, and return policies. Let's delve into these aspects for shopstarship.com.
Shipping
Starship uses FedEx Ground for shipping. For orders over $50, they offer free shipping, which is a fantastic advantage, especially for customers interested in purchasing multiple items or higher-priced products. Additionally, for those who require faster delivery, Starship offers the option to upgrade to FedEx 2nd Day Air, ensuring expedited shipping for an additional fee.
Customer Service
Starship provides customer service support via phone and email. Customers can contact the corporate office at (404) 766-6993 for any queries or issues. Alternatively, they can also send an email to customerservice@starshipent.com. The company encourages customers to reach out if they experience any issues with their products on the first day of arrival.
Returns
Starship has a strict return policy due to the nature of their products. All sales are final, and there are no returns or exchanges, except on Starship Branded products. These products come with a 1-year warranty that covers product defects from the date of sale. Customers can return the defective item to any Starship, Elations, or Galaxy store close to them, provided they have their proof of purchase. Alternatively, they can ship the item back to the company, but they will be responsible for the cost incurred for shipping, packaging, and handling.
If a Starship branded product is discontinued or out of stock, an exchange for a different item at the same cost or a gift card will be offered. Some Starship items also include a manufacturer warranty through Evolved Novelties for 5 years.
It's important to note that for products with Manufacturer Warranties, customers must contact the manufacturer of the item to begin the return/exchange process.
Starship seems to prioritize customer privacy and satisfaction in their shipping and customer service policies. However, their return policy is quite strict, which is understandable given the nature of the products they sell.
Informative Blogs and Guides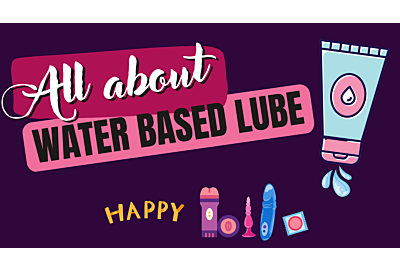 Starship is not just a retailer; they are also a source of valuable information and guidance. Their Bedside Manners Blog is a treasure trove of articles covering a wide range of topics related to adult wellness and pleasure. From exploring your sexuality to mastering the art of mutual masturbation, the blog offers insights and advice that can help individuals navigate their personal journeys.
In addition to their general blog posts, Starship also offers a series of Pleasure Guides. These guides delve deeper into specific topics, providing detailed information and advice. For instance, they cover different types of lubricants, from water-based to silicone-based, and even hybrid options. They also provide guides on various adult toys and novelties, helping customers understand their options and make informed choices.
Through their blogs and guides, Starship contributes to sexual education and wellness. Whether you're new to adult products or looking to expand your knowledge, the Starship blog is a valuable resource.
In a Nut Shell
Starship offers a comprehensive online shopping experience for adult products. They provide an extensive range of items, including their own line of high-quality toys, catering to a variety of needs and preferences. Their seasonal specials and hot deals make shopping affordable, while their informative blogs and guides contribute to sexual education and wellness. Above all, they prioritize your privacy and security, ensuring a discreet and secure shopping experience.
Whether you're new to the world of adult products or a seasoned explorer, Starship has something to offer you.
For those who found this review informative and are considering exploring further, a visit to the Starship website could be a worthwhile next step. Also consider following @ShopStarship on Instagram for sex ed and weekly giveways!
For first-time visitors, there's an opportunity to receive a 10% discount on your initial order with the use of a code: WELCOME
Additionally, they have a current offer on their seasonal products: when you purchase one, you have the option to get a second one at 20% off using the code: SEASONAL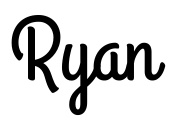 This post currently has one response.