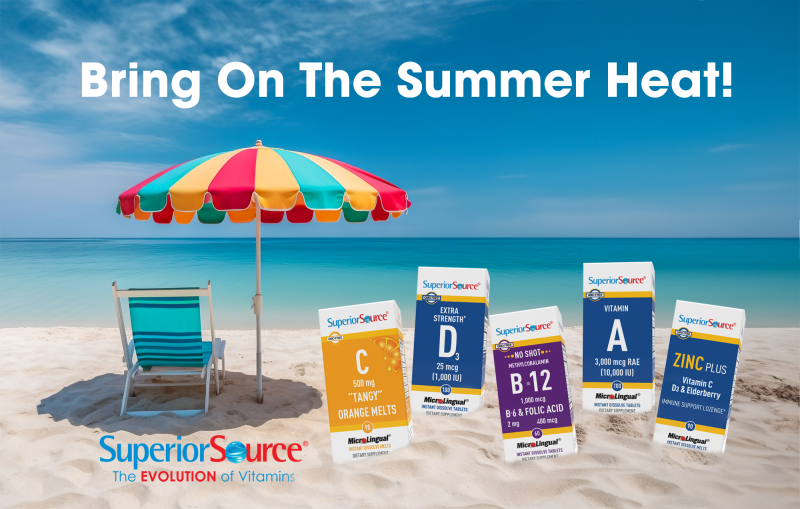 This is a sponsored blog post. I was sent Superior Source Vitamins as well. All opinions are my own.
Unveiling the Superior Source Difference: What sets Superior Source Vitamins apart is their unwavering commitment to purity, simplicity, and effectiveness. The MicroLingual® technology allows these micro-tablets to dissolve under the tongue in mere seconds, ensuring rapid absorption and eliminating the need to swallow large pills. This innovation is a testament to Ron's vision of creating vitamins that are not only convenient but also clean – free from chemicals, GMOs, preservatives, and artificial additives.
In a world where health is a cherished asset, the story of Ron Beckenfeld, the Founder and CEO of Continental Vitamin Company and the driving force behind Superior Source Vitamins, shines as a beacon of inspiration. Ron's relentless pursuit of a healthier lifestyle, coupled with his passion for family well-being, led to the creation of Superior Source Vitamins – a brand that encapsulates the essence of clean, pure, and simple wellness.
A Legacy Rooted in Fitness and Family: From a young age, Ron Beckenfeld was driven by a passion for fitness and health. His dedication to staying active and vibrant manifested itself in his business venture, as he delved into the world of vitamins and supplements. In 1969, the Continental Vitamin Company was born, fueled by Ron's commitment to promoting health and wellness for all.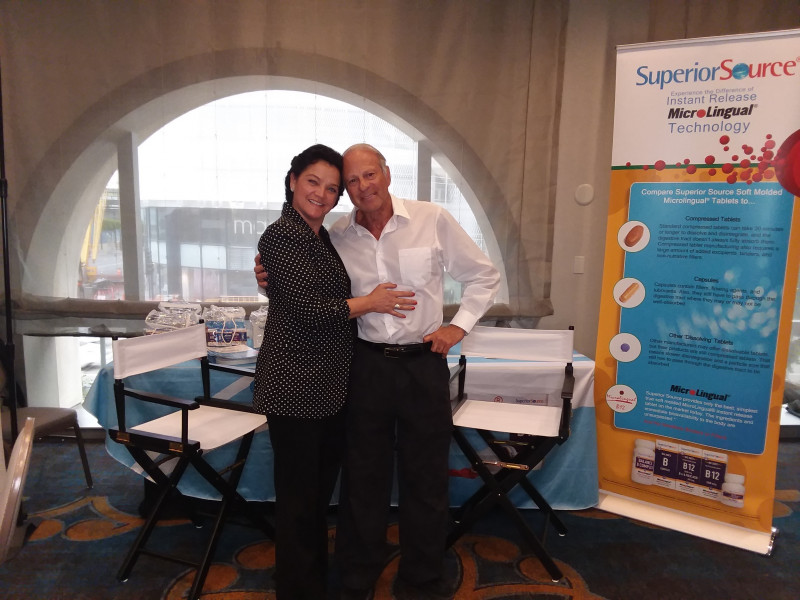 The MicroLingual® Revolution: In 1998, Ron's journey took a deeply personal turn when his father faced the challenges of Parkinson's disease. Ron's determination to make a difference for his father and others in similar situations led to a groundbreaking innovation – the birth of Superior Source MicroLingual®. Fueled by his father's struggle with traditional tablets, Ron's "ah-ha!" moment sparked the evolution of instant-dissolving tablets. This innovative solution not only addressed the issue of swallowing but also focused on delivering the purest, most potent vitamins to the body.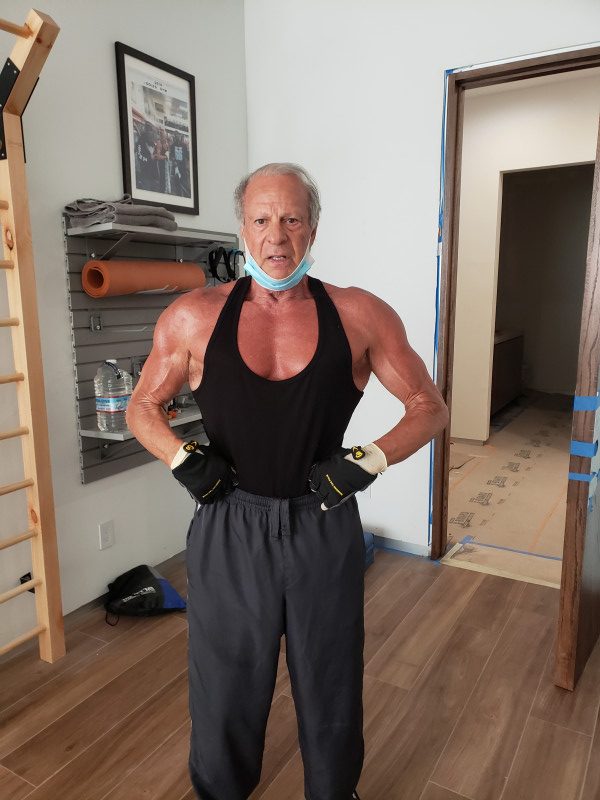 Empowering a Healthier Lifestyle: Superior Source Vitamins stands as a testament to Ron Beckenfeld's lifelong dedication to wellness. With over 70 vitamins and supplements designed to support your journey toward a healthier lifestyle, Superior Source Vitamins offers a diverse range of solutions to meet your unique needs. Whether you're seeking increased energy, immune support, or enhanced well-being, these micro-tablets provide a natural and efficient way to supplement your health regimen.
August: A Month of Wellness with Superior Source Vitamins: As the heat of summer sizzles on, so does the commitment to better health. August presents an opportunity to rekindle your dedication to well-being through proper nutrition, exercise, and the support of quality supplements. Superior Source Vitamins proudly joins your pursuit of a healthier lifestyle, offering products that align with nature's intentions. Say goodbye to complex ingredient lists and welcome the clean, pure, and simple approach to wellness that Superior Source Vitamins provides.
Experience Superior Source Vitamins at Walmart: Exciting news for health-conscious individuals! Walmart is currently hosting a special sale on select Superior Source Vitamin products. This is the perfect opportunity to experience the micro-tablet revolution that Ron Beckenfeld ignited. Discover the joy of vitamins that dissolve quickly and efficiently, supporting your health goals without the need for excessive binders, fillers, or artificial additives.
You can also check out SSV on Amazon!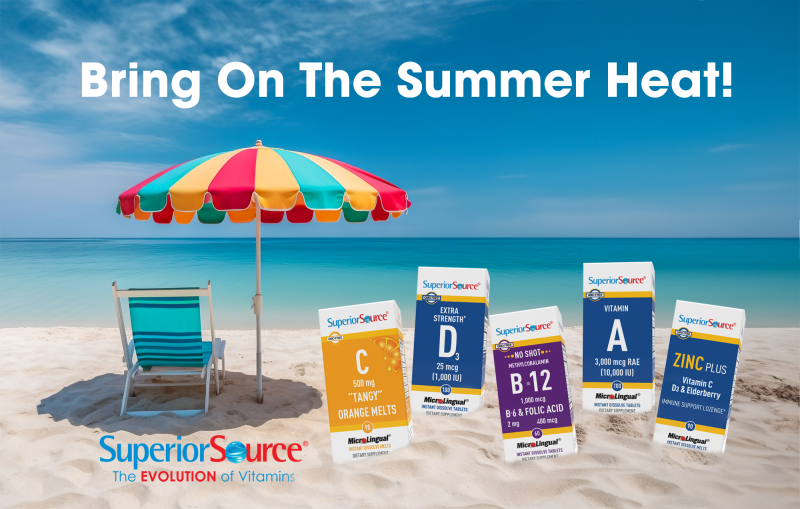 SSV is offering a giveaway for my readers this august! One lucky winner will receive Vitamin B12/B6, Vitamin D3, Vitamin C, Vitamin A and Zinc Plus. This is over a $75 value! This giveaway is open to the US and will end 8/30/2023 at 11:59pm EST.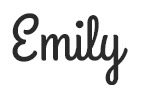 Hi there! I am Emily Evert, the owner of Emily Reviews. I am 28 and live in a small town in Michigan with my boyfriend Ryan and our two pugs. I have a large family and I adore my nieces and nephews. I love reading memoirs, and learning about child development and psychology. I love watching The Game of Thrones, Teen Mom, Sister Wives and Veep. I like listening to Jason Isbell, John Prine, and other alt-country or Americana music. I created Emily Reviews as a creative outlet to share my life and the products that I love with others.
This post currently has 3 responses.