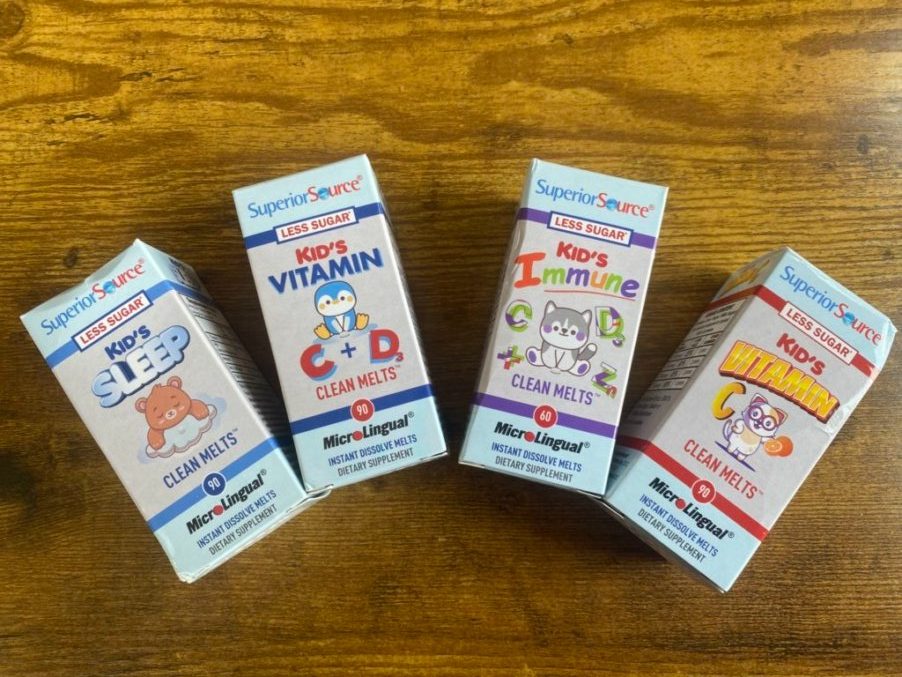 Superior Source vitamins sent me samples for this sponsored article. All opinions are my own.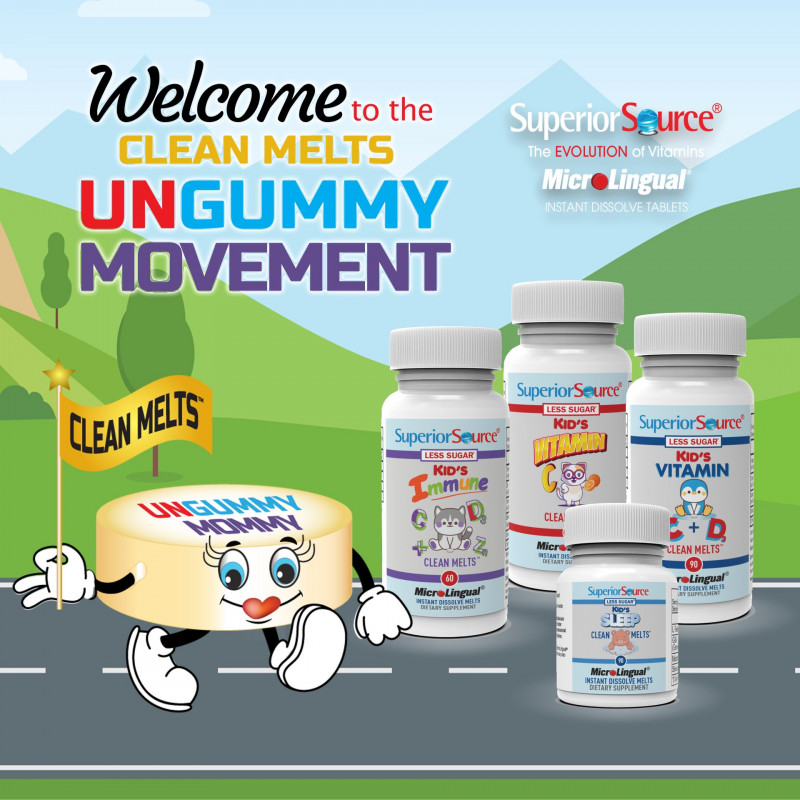 Superior Source Vitamins has released new products for kids! The line is called Kid's Clean Melts. These clean melts have just pure ingredients. Their vitamins are made without any yucky stuff like glucose syrup, cane sugar, gelatin, artificial sweeteners, or sugar alcohols. They don't use any fillers, additives, excipients, magnesium stearate or silica. They're also non-GMO, gluten-free, preservative-free, and dye-free. Unlike other vitamins that need lots of binders to hold them together, their Micro tablets only have the pure active nutrients and other necessary natural ingredients. And hey, their Kids Clean Melts have 96% less sugar than the average gummy! Pretty cool, huh?
An awesome selling point of these melts and so many of Superior Source's other products is the MicroLingual element. Rather than having to swallow a pill or chew, these simply melt in your mouth. This also allows maximum absorption in your body.
SSV Kid's Clean Melts Immune melts include Zinc (2 mg), Vitamins C (30 mg) , D3 (400 IU) & Elderberry extract (25 mg).
The SSV Kid's Immune Clean Melts are formulated enhanced antioxidant and Immune support. Each tablet has Vitamin C(125 mg).
The SSV Kid's C + D3 Clean Melts contain has Vitamin C (30 mg) and D3 (400 IU) for immune support.
The SSV Kids Sleep melts contain L-Theanine (5 mg), GABA(5 mg) and Melatonin (1 mg).
SSV has new vitamins for kids available exclusively on amazon.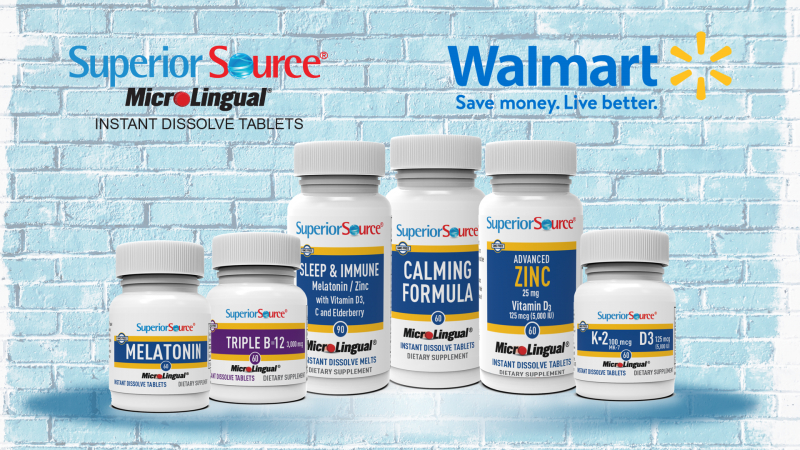 While the new Kids Clean Melts are exclusive to Amazon at least for now, I also wanted to share with you a Superior Source Vitamin deal going on at Walmart! Check out the Superior Source Sale today. Save 15%-30% on Superior Source products.
Some facts about SSV products:
ALL Superior Source Vitamins are "clean, pure and simple". What does that mean?
• They contain NO chemicals, preservatives, binders, excessive fillers or artificial colors
• They are tiny MicroLingual® Tablets and they dissolve instantly for quicker absorption!
• There are no pills to swallow, you don't need water to use these.
• The SSV brand has been trusted for over 50 years

•
All SSV

Vitamins are
Made in the USA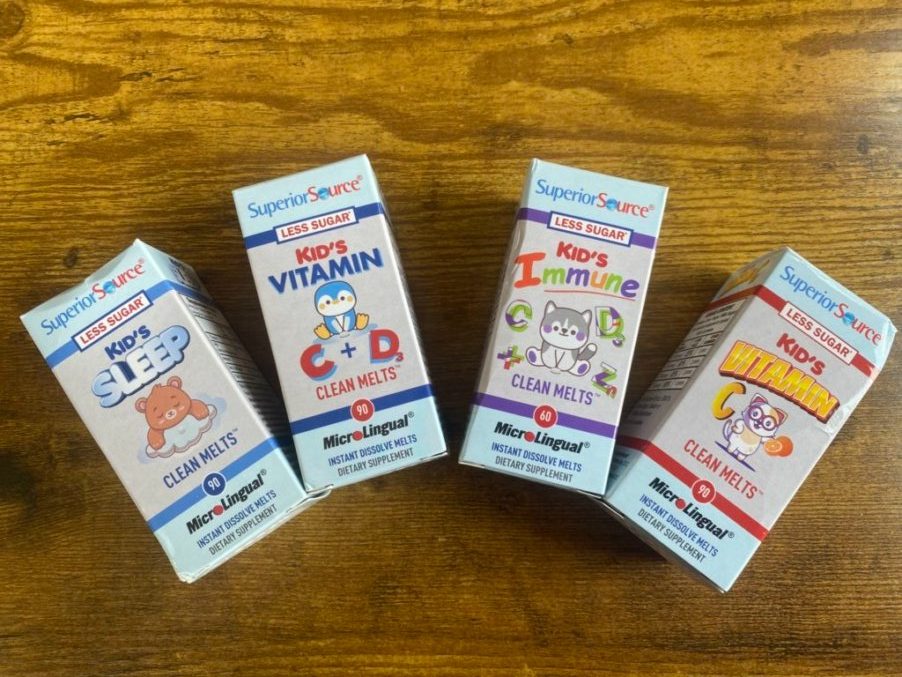 Win it: SSV is offering a giveaway for one winner for their new Kid's Clean Melt products. Winner will receive $60 worth of Superior Source Kids MicroLingual instant dissolve melts. The four varieties are Sleep melts, C+D3 vitamin melts, Immune support melts, and Vitamin C melts. This giveaway is open to the Us and will end 3/7/2023.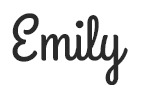 Hi there! I am Emily Evert, the owner of Emily Reviews. I am 28 and live in a small town in Michigan with my boyfriend Ryan and our two pugs. I have a large family and I adore my nieces and nephews. I love reading memoirs, and learning about child development and psychology. I love watching The Game of Thrones, Teen Mom, Sister Wives and Veep. I like listening to Jason Isbell, John Prine, and other alt-country or Americana music. I created Emily Reviews as a creative outlet to share my life and the products that I love with others.
This post currently has 2 responses.